euroButterflies
by Matt Rowlings
copyright © 2003-2023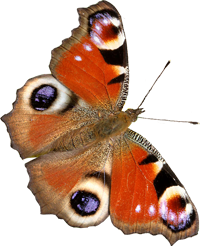 euroButterflies is essentially a photographic record of the butterflies I've found in Europe.
In addition it includes personal field notes and other hopefully useful information such as distribution, identification, similar species and habitat. The website is no substitute for a good field guide, rather a compliment to one.
Many species are rare, endangered or extremely local in Europe so I'm very happy to be able to share photos and experiences of them here. I have a substantial coverage of around 90% of the usually recognised 440 species found in the region plus a large number of significant forms and subspecies.
I hope that more and more people will develop an interest in this fascinating group of insects and the natural world in general... and ultimately contribute to their conservation and the conservation of their precious habitats.
Please contact me if you have any suggestions, corrections or comments.
To happy summer days!
Website news
2023.02 photos from 2019, 20, 21 and 2022 seasons added.
New species pages:
From Morocco
Papilio saharae, Desert swallowtail
Arethusana aksouali, Toubkal grayling
From Portugal and Spain
Vanessa virginiensis, American painted lady
From Norway
Colias hecla, Northern clouded yellow
Clossiana chariclea, Arctic fritillary
Oeneis bore, Arctic grayling
From Spain
Pieris chieranthi ssp benchaovensis Canary large white (La Palma)
Gonepteryx palmae, La Palma Cleopatra
Gonepteryx eversi, La Gomera Cleopatra
Cupido carswelli, Carswell's small blue
Hipparchia wyssii, Tenerife grayling
Hipparchia bacchus, El Hierro grayling
Hipparchia gomera, La Gomera grayling

And M. proto, Sage skipper, split into three crypto-species
Muschampia proto, Western Sage Skipper (N Africa, France, Spain)
Muschampia alta, Southern Sage Skipper (S Italy, Balkans)
Muschampia proteides, Eastern Sage Skipper (SE Greek islands, Turkey)

Also P. anthelea, white banded grayling, split into two
Pseudochazara anthelea, Aegean white-banded grayling (E Greek islands)
Pseudochazara amalthea, Balkan white-banded grayling (S Balkan mainland)

2018.11.29 around 2000 photos from 2017 and 2018 seasons added.
New species pages:
Zerynthia cassandra, Italian festoon, from Sicily, Italy, split from Z. polyxena, southern festoon
Zizeeria karsandra, dark grass blue, from Crete, Greece
Plebejus loewii, Loew's blue, from Tilos and Rhodes, Greece
Polyommatus timfristos, Timfristos anomalous blue, recently discovered through DNA analysis from two small areas of S Greece
Melitaea punica, African knapweed fritillary, split from M. phoebe, knapweed fritillary
Hipparchia pellucida, eastern grayling, from Ikaria, Greece
Erebia lefebvrei, Lefebvrei's ringlet, endemic to the Pyrenees
Erebia sthennyo, false dewy ringlet, endemic to the Pyrenees
Maniola chia, Chios meadow brown, endemic to Chios, Greece
Pelopidas thrax, millet skipper from Samos and Rhodes, Greece

2017.08 New species pages:
Spialia rosae, Spanish red underwing skipper - split from Spialia sertorius
Spialia ali, Moroccan red underwing skipper - split from Spialia sertorius

New species pages in 2016:
Pseudochazara amymone, Brown's Grayling
Agrodiaetus eleniae, Phalakron Anomalous Blue
Azanus ubaldus, Desert Babul Blue
For a full list see what's new.
2015.11 All 2015 photos added, including 1 new species page for Polyommagus gennargenti, the Sardinian chalk hill blue. I've also added 84 new pages following a great trip to Arizona, USA, into the (for me) unknown.
For a full list see what's new. Some highlights of the year are listed below.
2015.03.13 My last photos added from 2013 and 2014. Covers the Satyridae and Hesperiidae.
For a full list see what's new. This update includes photos of
2015.03.06 New photos added from 2013 and 2014 for Nymphalidae.
For a full list see what's new. This update includes photos of
2015.02.20 New photos added from 2013 and 2014 for Lycaenidae, Libytheidae, Riodinidae, Danaidae. For a full list see what's new. This update includes photos of
2015.02.14 Species page added for Zerynthia cretica Cretan festoon. New photos added from 2013 and 2014 for Papilionidae and Pieridae. See what's new. Includes new photos for Pieris krueperi Krueper's small white, Euchloe falloui scarce green striped white, Euchloe charlonia greenish black tip, Anthocharis belia Moroccan orange tip, Colotis evagore desert orange tip, Colias aurorina Greek clouded yellow and Gonepteryx farinosa powdered brimstone.
2015.01.29 New species pages added for 42 taxa and 900 photos. The full list is on the what's new page. Some highlights from this update:
2014.12.15 Major website update exactly 11 years after I launched the site. Updates include
Other News
Unfortunately, with the release of iOS11, Apple has decided to force everyone to upgrade their 32bit apps to 64bit. This has rendered our app incompatible. Costs for reprogramming are likely to be prohibitive.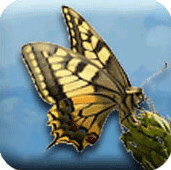 Lepidapp has published an app for the iPhone, iPad and iPod.
It's ideal for use as an aid abroad where roaming charges for an internet connection are extremely high and also in the field in mountains or remote areas where all too frequently there is no network.
The work is the result of close collaboration of 4 serious lepsters - Chris Manely (and also the technical whiz and project leader), Guy Padfield, Peter Eeles and myself.
Navigation is optimised for the iPhone. Individual photos are of high resolution, suitable for the iPad too.
How to use the site.
Each species has its own species page. Some distinctive forms also have their own page. These are accessed through the "Species" tab on the menu above.