Polyommatus nephohiptamenos
Higgin's Anomalous Blue
euroButterflies
by Matt Rowlings
copyright © 2003-2023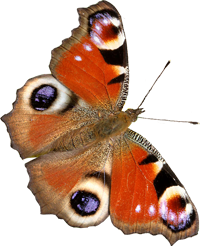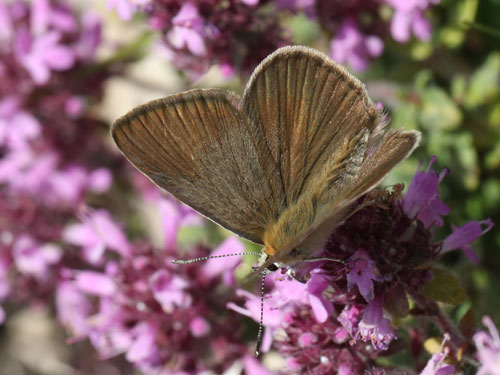 Mt Phalakron, Greece, July 2016
Male with andriconal scales.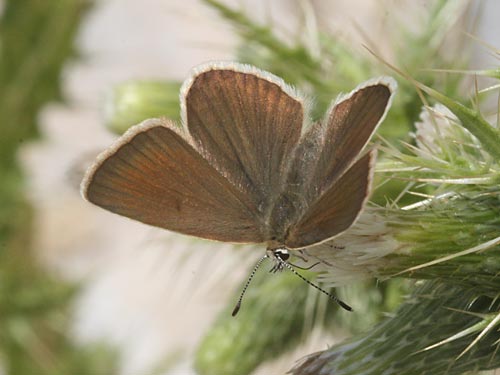 Mt Phalakron, Greece, July 2008
Female doesn't have scent scales.
Field notes and information
An extremely local species from the Mt Phalakron area of north Greece and neighbouring Bulgaria. It's possibly a subspecies or a form of Ripart's anomalous blue, P. ripartii.
Identification & Similar species: The fringes of the male are whiter in this species than P. ripartii . This is subtle and so not an easy feature to use to confirm identification. However, in Bulgaria in 2004 I found two males with pure white upperside hindwing fringes. I believe they are this species.
Distribution & Flight: A small area of Mt Phalakron in Greece and neighbouring Bulgaria. Flies in mid July and August.
Habitat & Behaviour: Dry open grassy places at higher altitudes.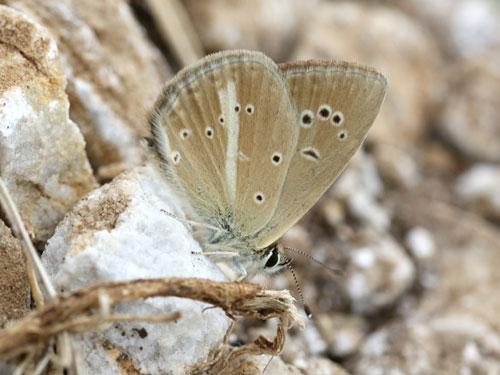 Mt Phalakron, Greece, July 2016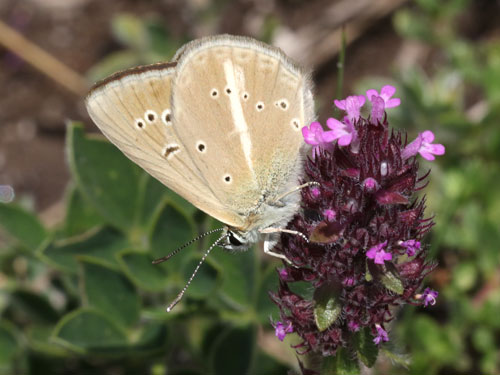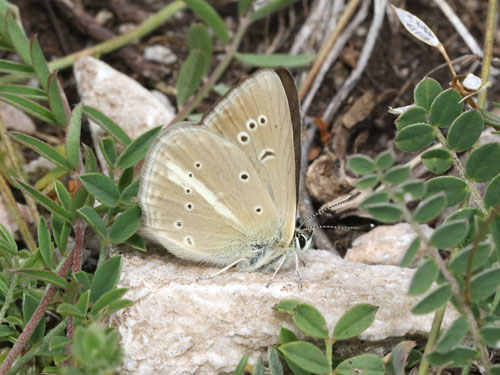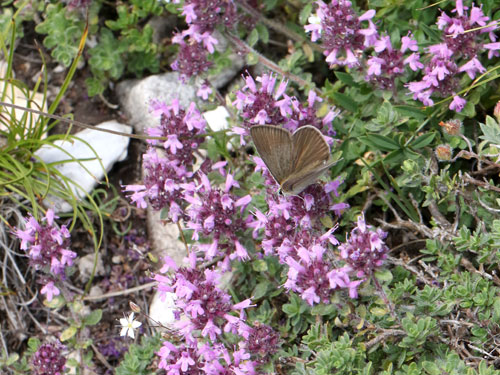 Mt Phalakron, Greece, July 2016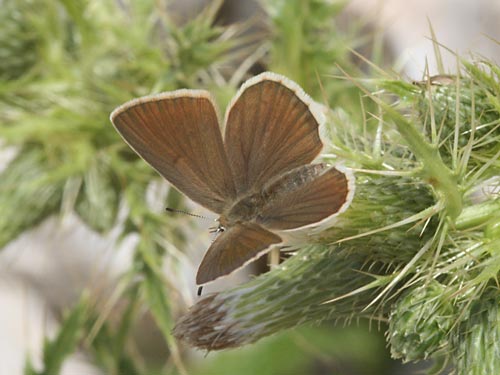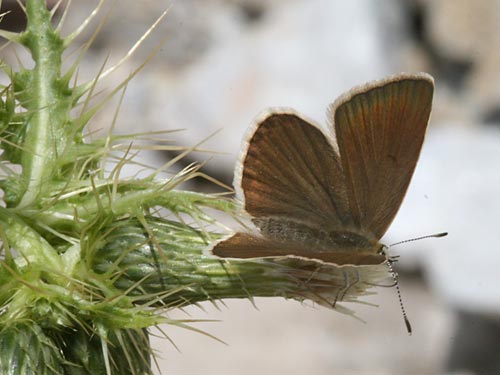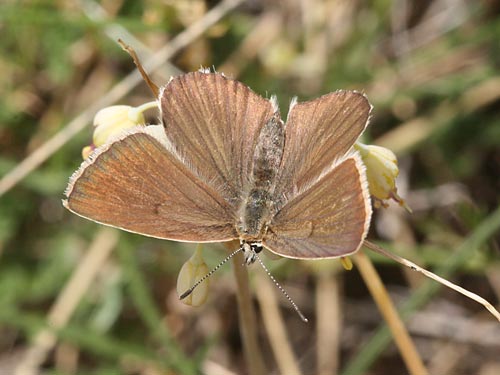 Mt Phalakron, Greece, July 2008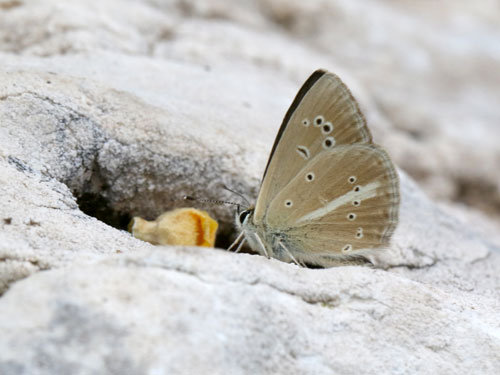 Mt Phalakron, Greece, July 2016
Mt Phalakron, Greece, July 2016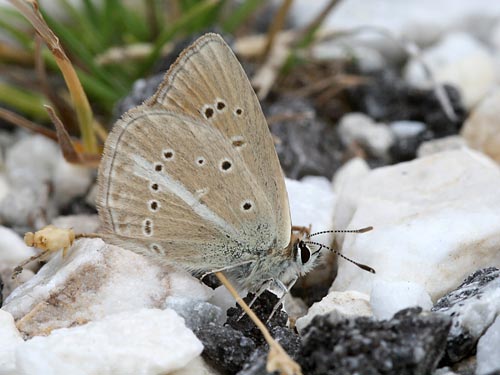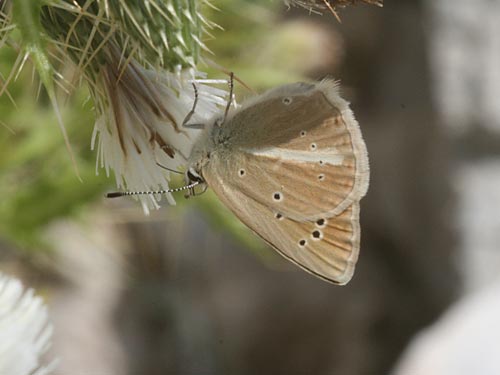 Mt Phalakron, Greece, July 2008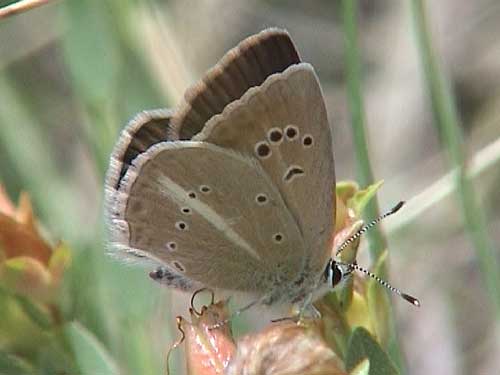 Greece, July 2000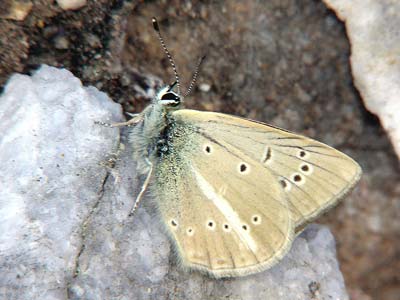 Bulgaria, July 2004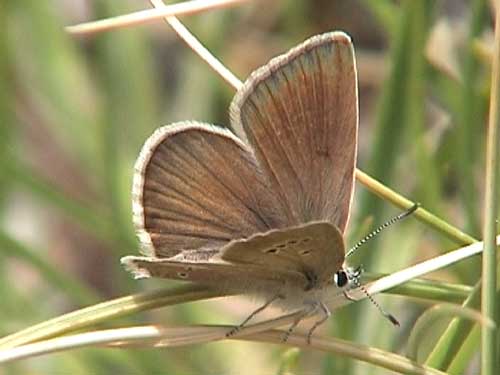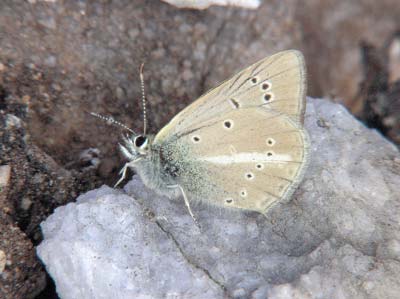 Mt Phalakron, Greece, July 2000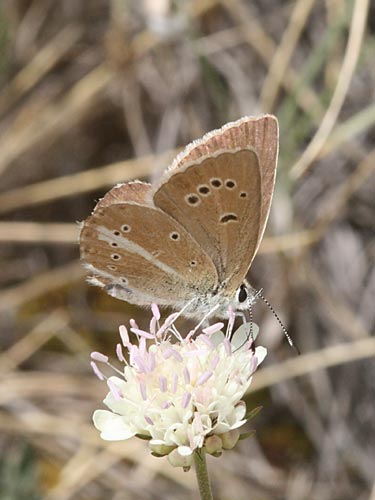 Mt Phalakron, Greece, July 2008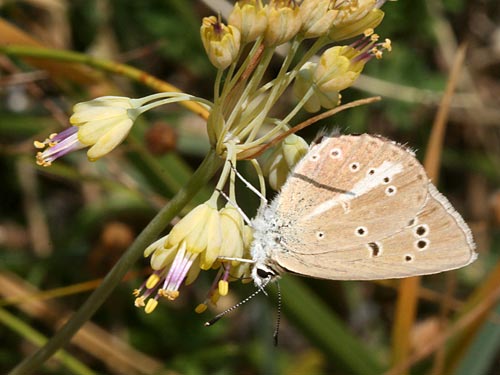 Mt Phalakron, Greece, July 2008