Argynnis elisa
Corsican Fritillary
euroButterflies
by Matt Rowlings
copyright © 2003-2023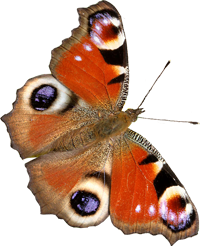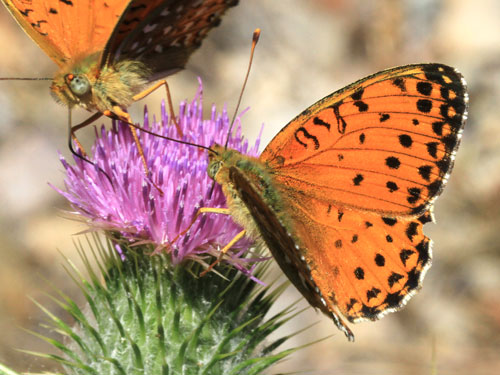 Corsica, France, July 2012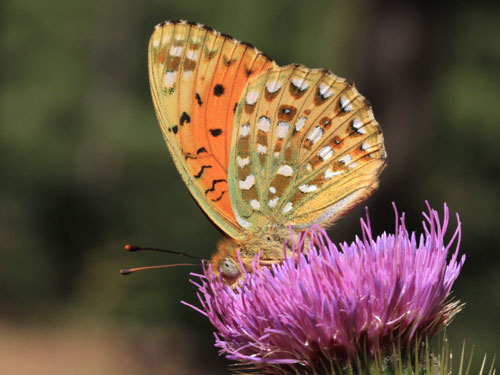 Corsica, France, July 2012
Field notes and information
An endemic to Corsica and Sardinia. It is common where found in the mountains.
Identification & Similar species: No similar species share these islands.
Distribution & Flight: Endemic to Corsica and Sardinia where it is found in the mountains around 1000 or lower to 1500m. If flies from the end of June into August.
Habitat & Behaviour: Flies in open places in scrub and woodland. A avid nectar feeder, it can be found on thistles and other flowers often in some numbers.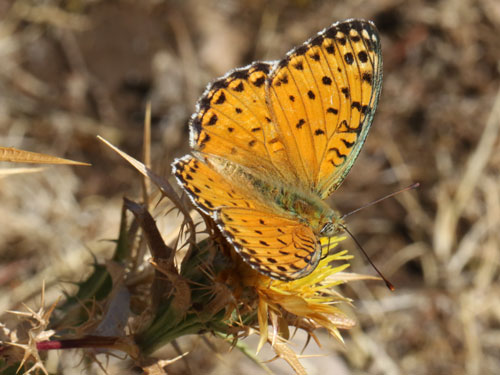 Gennargentu, Sardinia, Italy, July 2015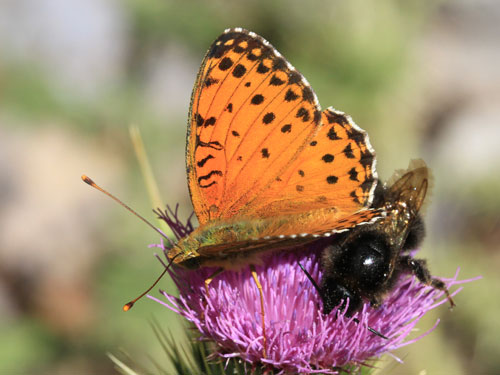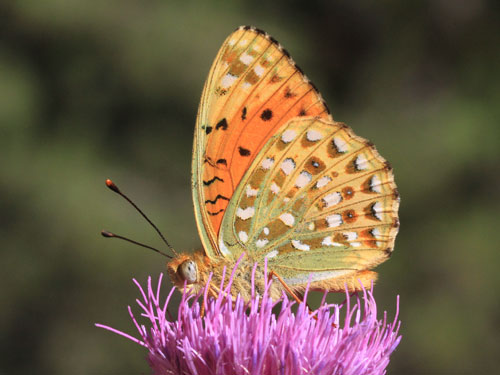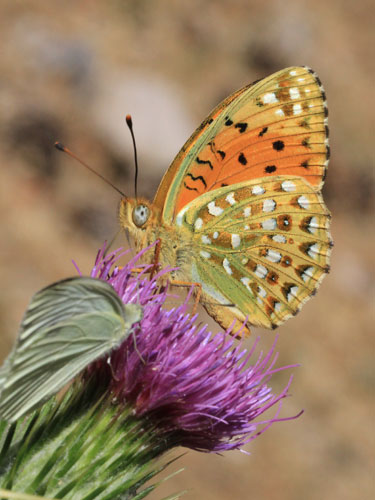 Corsica, France, July 2012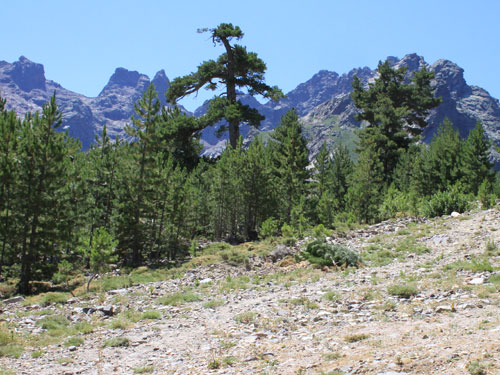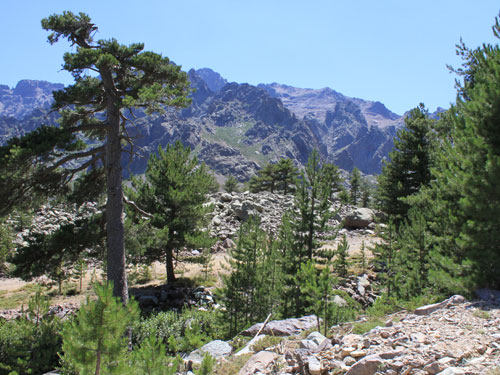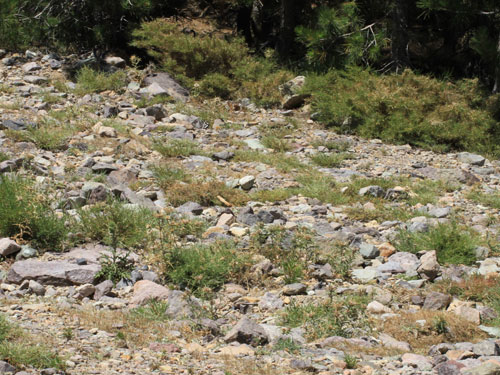 Corsica, France, July 2012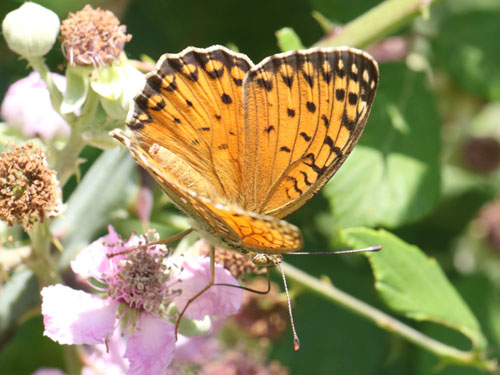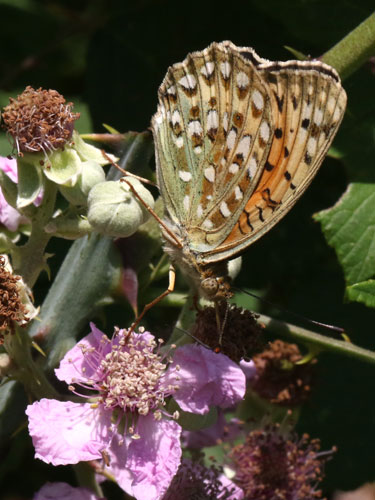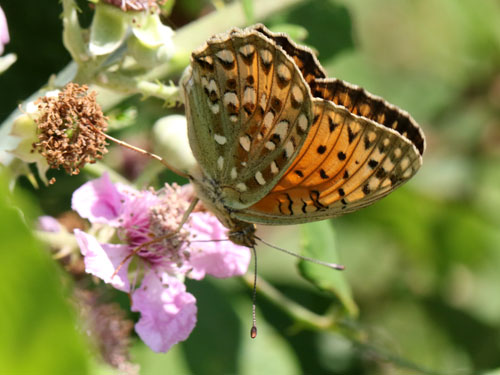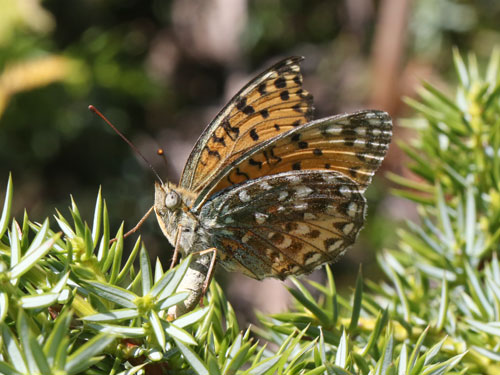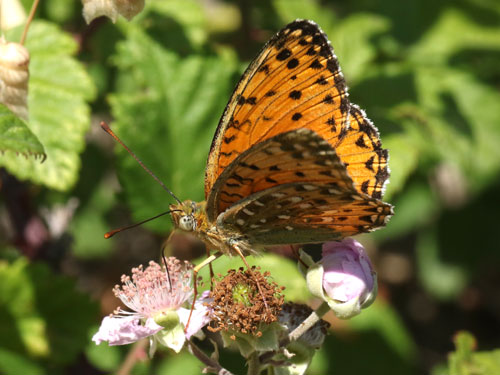 Gennargentu, Sardinia, Italy, July 2015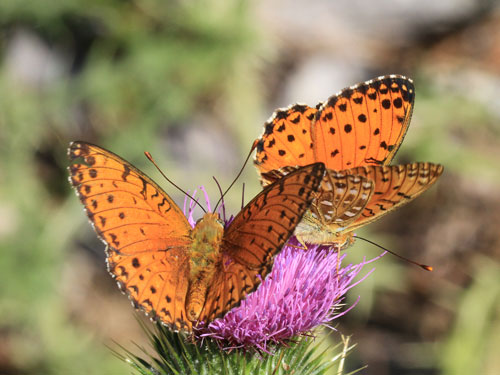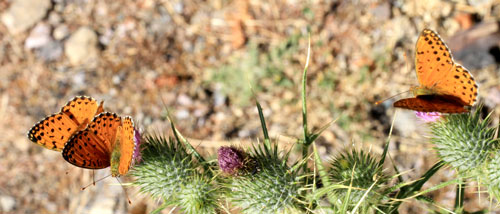 Corsica, France, July 2012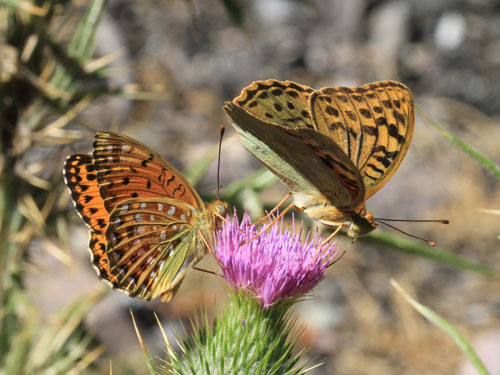 Corsica, France, July 2012
With Argynnis pandora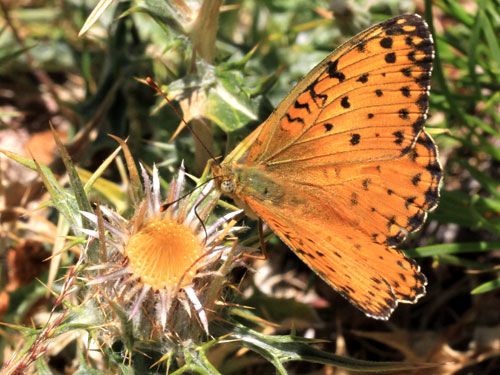 Corsica, France, July 2012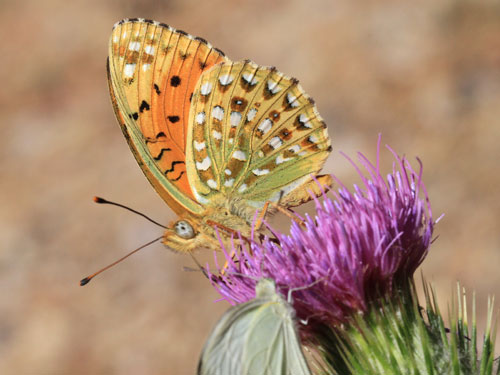 Corsica, France, July 2012