Muschampia alta
Southern Sage Skipper
euroButterflies
by Matt Rowlings
copyright © 2003-2023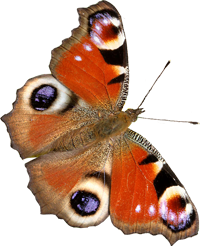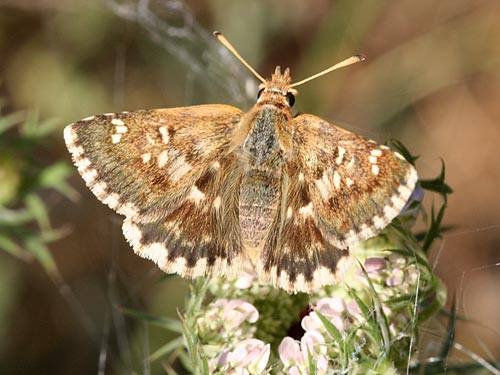 NW Greece, August 2008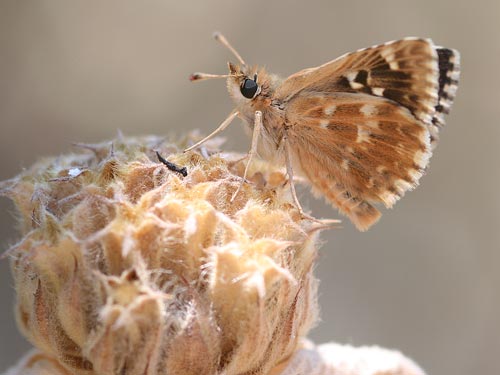 Pelopennesos, Greece, August 2007
Field notes and information
Confined to S Italy and southern Balkans. It is one of 3 cryptospecies, separated by DNA and male genitalia, that are indistinguishable by external characteristics. For more information see M. proto, Western sage skipper.
Identification & Similar species: See M. proto Western sage skipper from which it is indistinguishable.
Distribution & Flight: Southern Italy, mainland Greece and neighbours in the southern Balkans. Flies in a single brood from April to October, usually (?) peaking in the summer.
Habitat & Behaviour: Hot dry grassy stony places, usually amongst scrub. In the summer drought of the Mediterranean, this species is often the only butterfly flying in very hot dry "dead" locations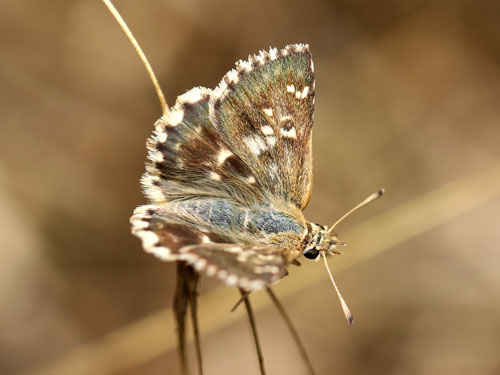 NW Greece, July 2016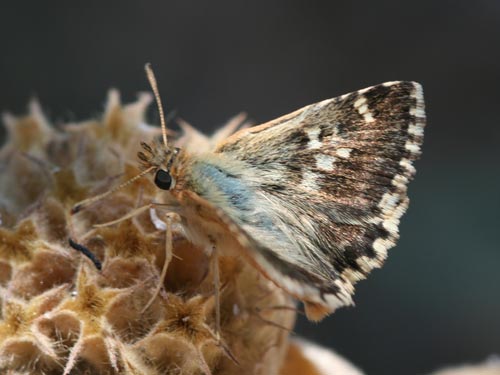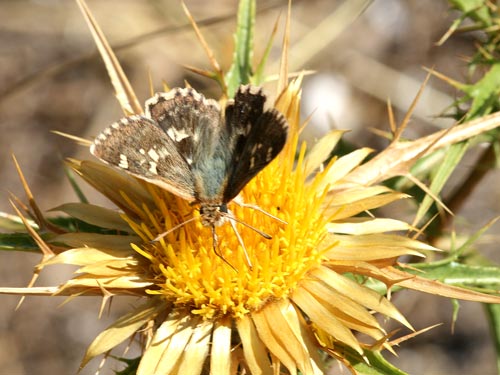 Pelopennesos, Greece, August 2007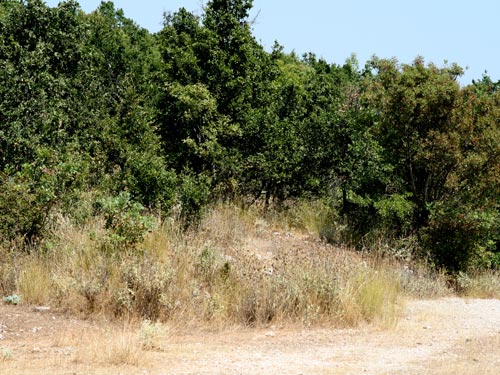 NW Greece, August 2008