euroButterflies
by Matt Rowlings
copyright © 2003-2023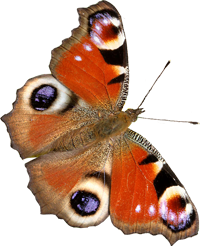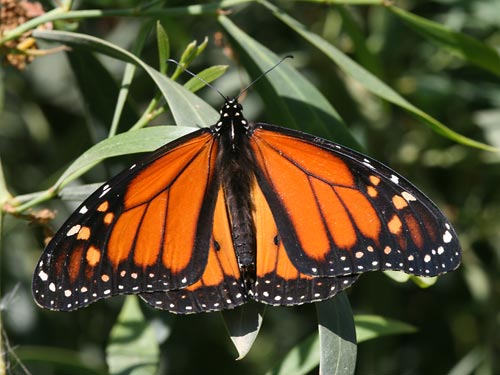 Prov. Malaga, Spain, May 2008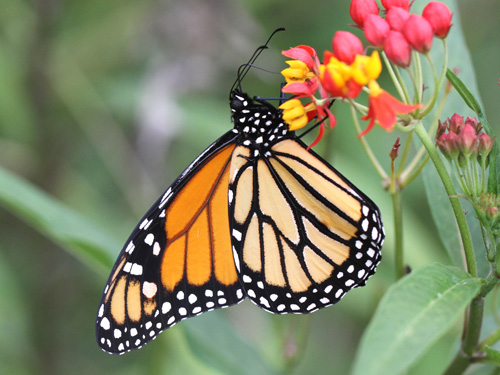 Malaga, Spain, October 2014
Field notes and information
The well known butterfly from north America whose migrations are legendary. It is known for its enormous communal overwintering habits in the cool hills at high altitude in Mexico. From here it migrates thousands of miles across north America to breed and as autumn approaches, later generations somehow find their way down to the winter roosts. It has recently been proven that the European species the painted lady, Cynthia cardui, actually has a much longer annual return migration starting and ending in north Africa and spread northwards to the arctic circle.
It is a worldwide species. Apart from the Canary Islands and southern Spain, I've found a few examples in Queensland, Australia in February and at many sites in New England, USA in August but always in low numbers.
Identification & Similar species: Highly distinctive. A very large orange butterfly with black veins. Similar only to the plain tiger, D. chrisippus, from which it is distinguished by its larger size, black veins and double row of white spots in the black marginal area.
Distribution & Flight: Resident in the Canary Islands and south Spain. A regular but infrequent visitor to west France and southwest UK and south Ireland.
Habitat & Behaviour: Towns and villages, river valleys and irregated areas where the food plant is either encouraged to grow or grows wild. Adults hibernate, or at least pass the winter with reduced activity, roosting in, for example, pine trees in sheltered places.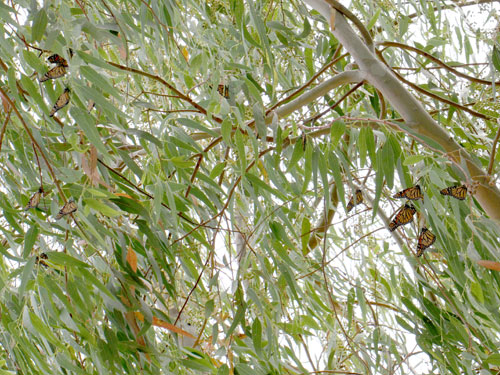 Prov. Malaga, Spain, July 2013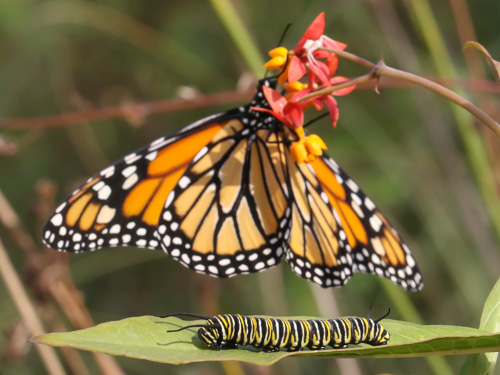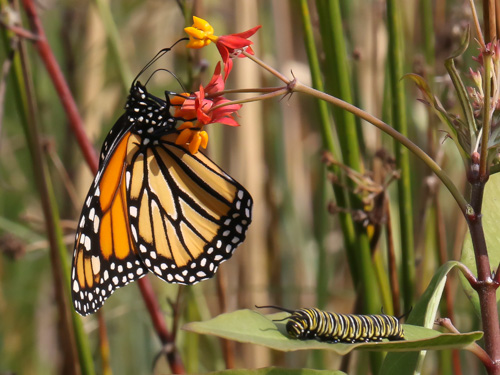 Malaga, Spain, October 2021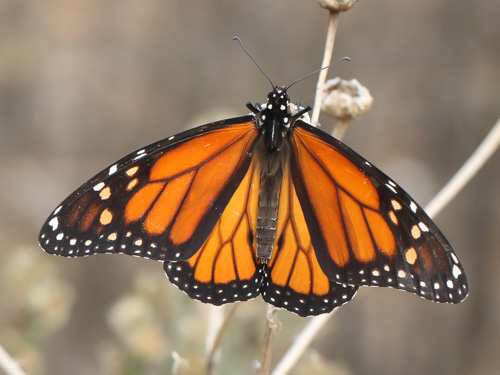 Malaga, Spain, October 2021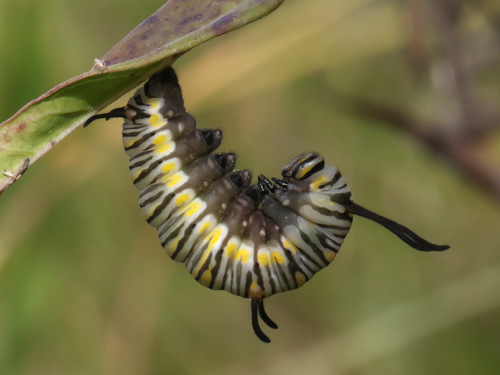 Malaga, Spain, October 2021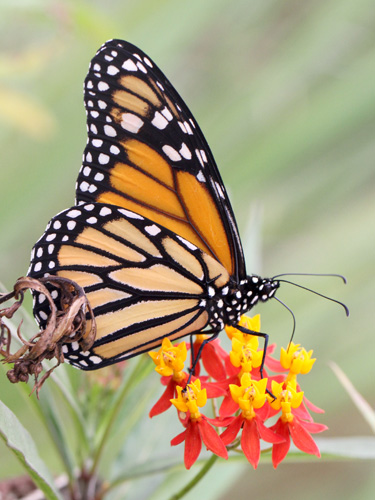 Malaga, Spain, October 2014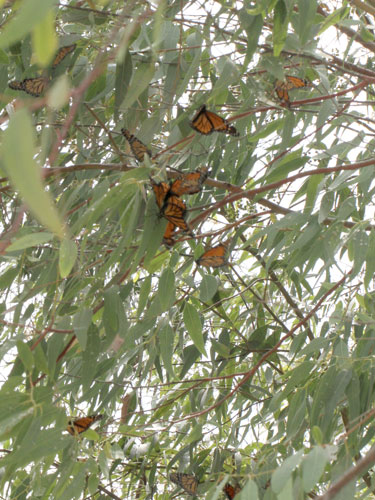 Prov. Malaga, Spain, July 2013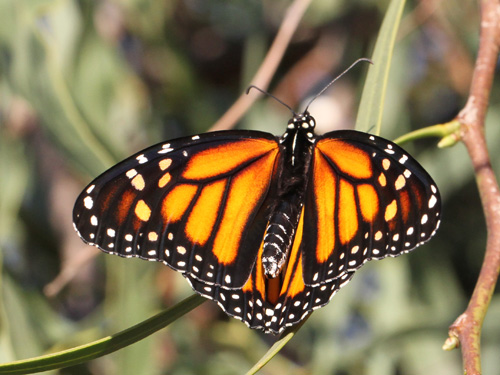 Malaga, Spain, October 2014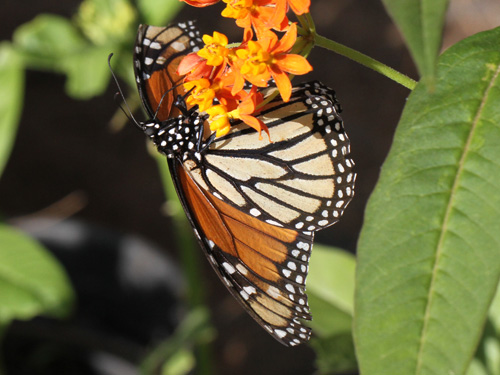 Fuerteventura, Spain, February 2014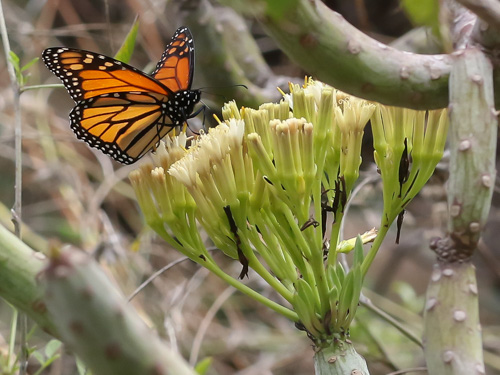 La Gomera, Spain, August 2021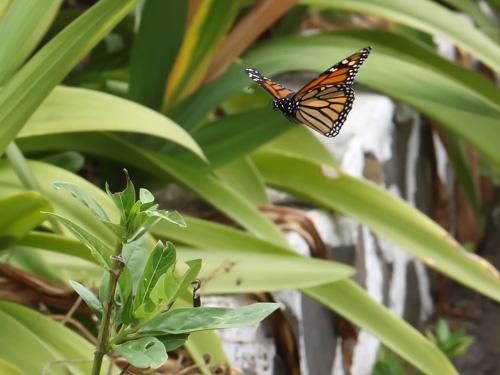 La Palma, Spain, August 2021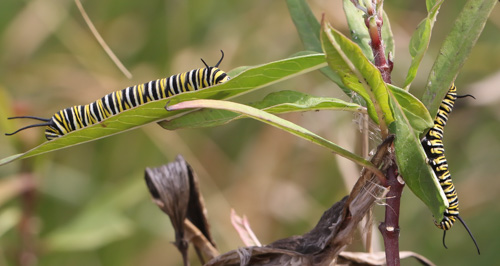 Malaga, Spain, October 2021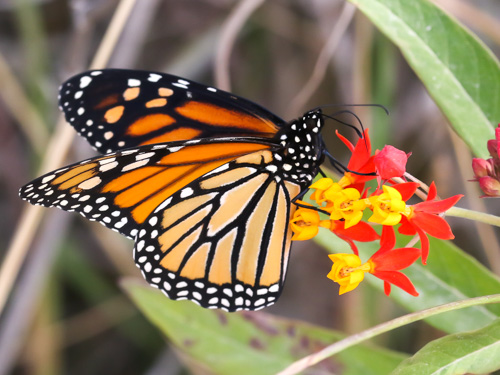 Malaga, Spain, October 2021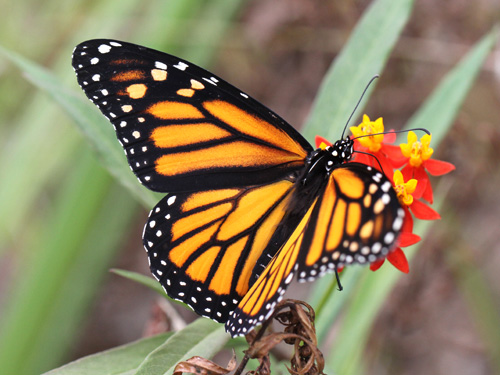 Malaga, Spain, October 2014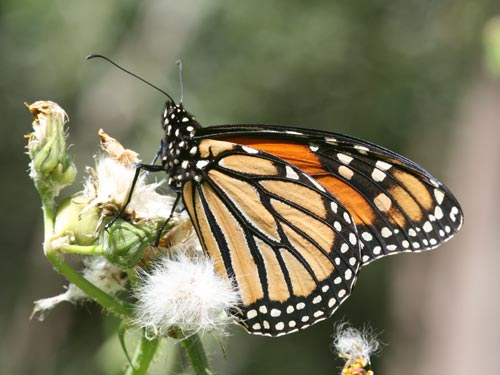 Prov. Malaga, Spain, May 2008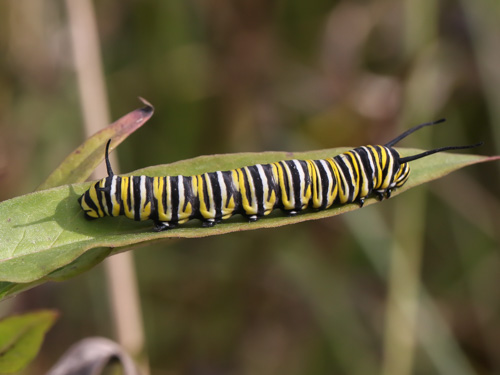 Malaga, Spain, October 2021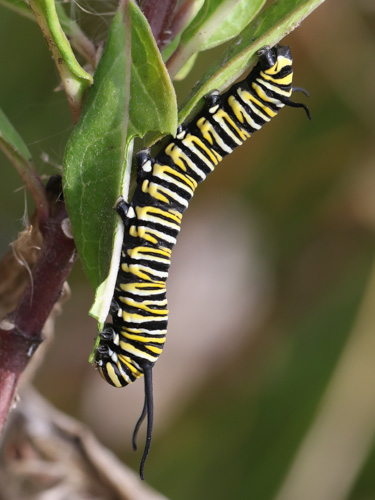 Malaga, Spain, October 2021