Pseudophilotes vicrama
Eastern Baton Blue
euroButterflies
by Matt Rowlings
copyright © 2003-2023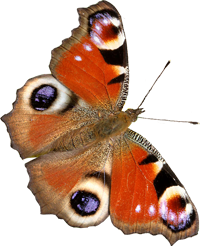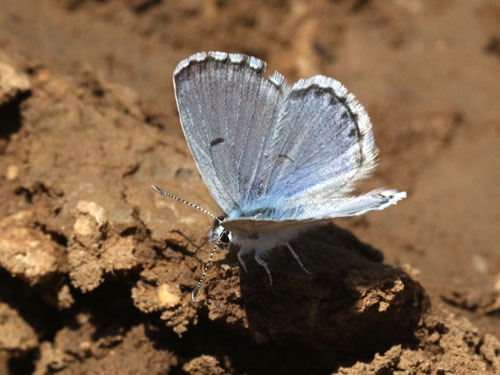 NW Greece, July 2016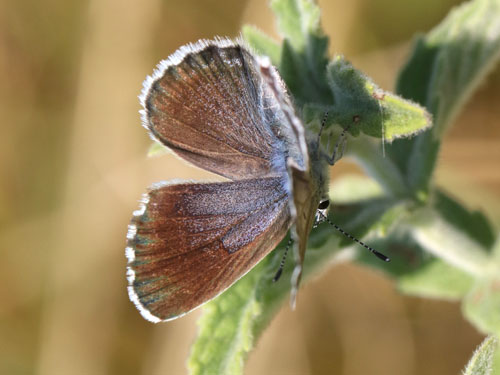 NW Greece, July 2016
Field notes and information
Extremely similar to the baton blue, P. baton, but larger and the underside orange markings are brighter and bolder. The differences are subtle. There is a narrow overlap in distribution so butterflies from the eastern half of Europe will be this species.
Identification, similar species and distribution: The baton blue, P. baton, flies west of a north-south line running from northeast Italy to southern Finland. The current species flies to the east of this line. It is also slightly larger with brighter bolder underside orange markings.
Flight: Bivoltine, April/ May and July/ August.
Habitat & Behaviour: Dry hot places with bare earth, slopes, clearings and scrubland.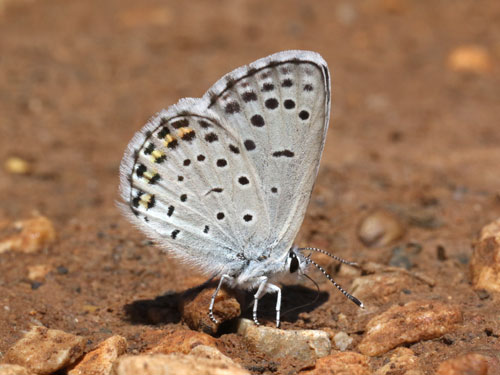 NW Greece, July 2016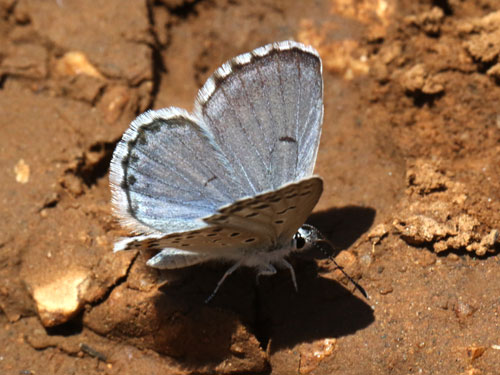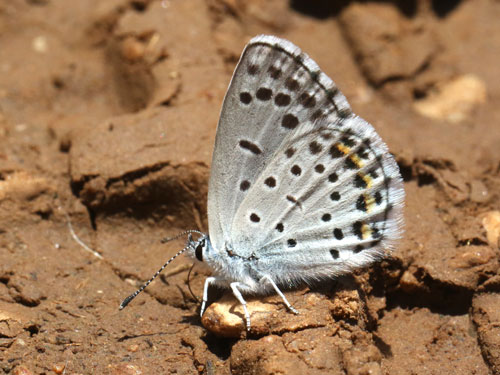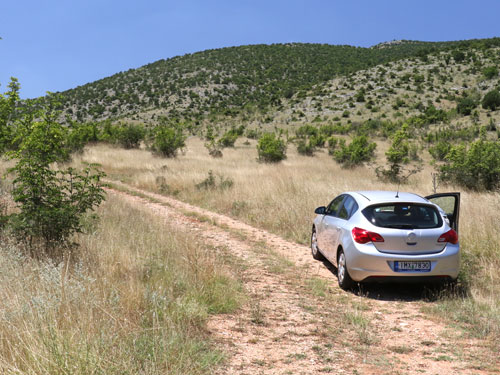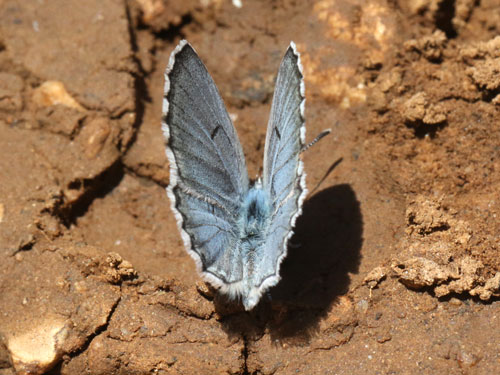 NW Greece, July 2016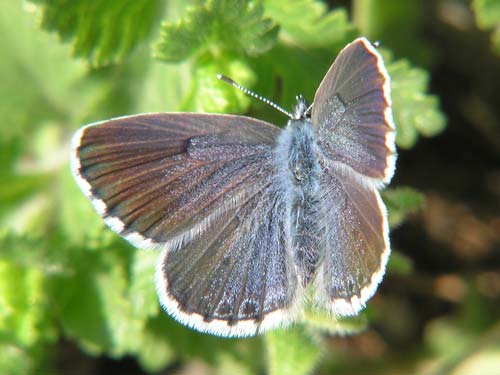 Kozani, Greece, May 2004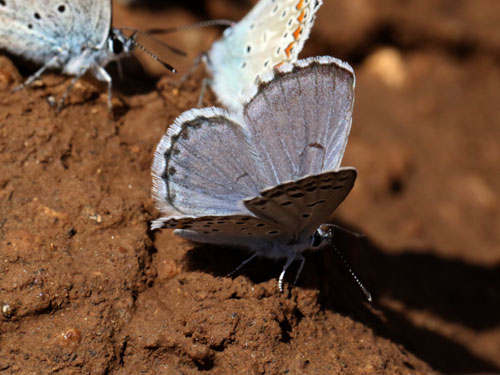 NW Greece, July 2016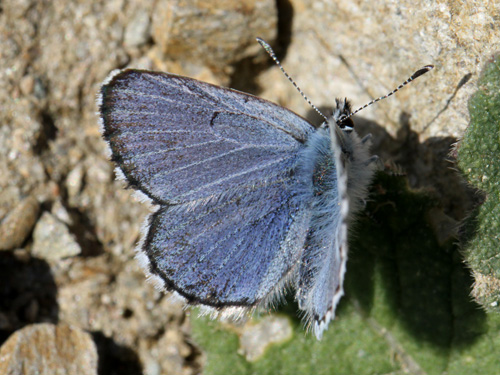 Crete, Greece, April 2014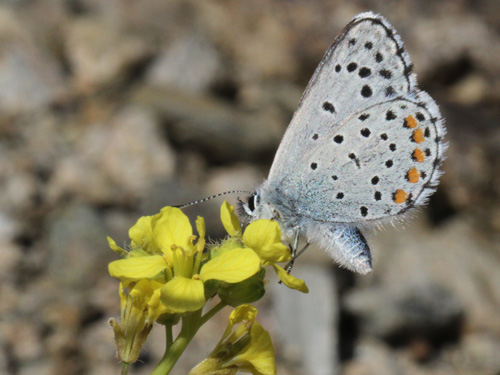 Crete, Greece, April 2014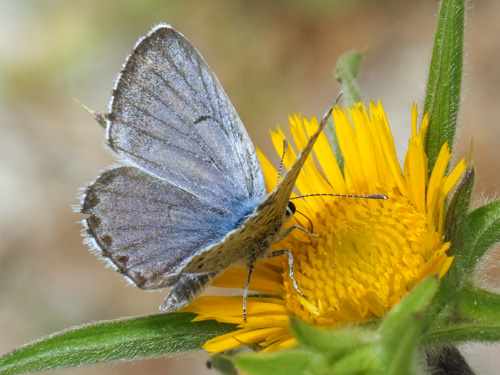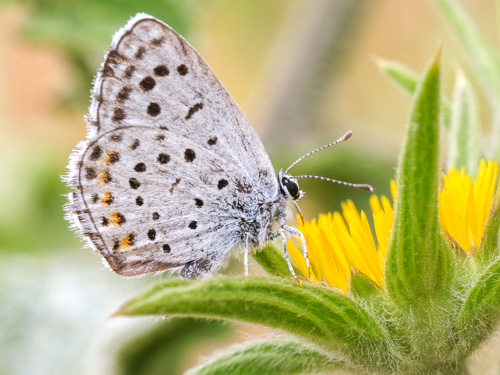 Rhodes, Greece, May 2017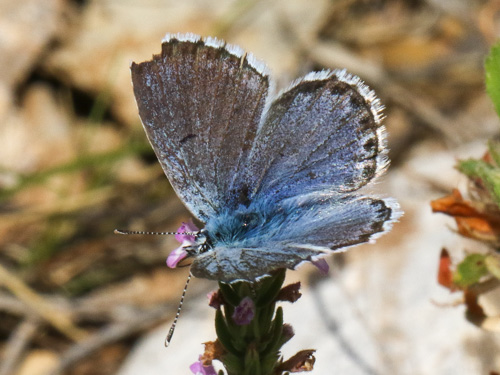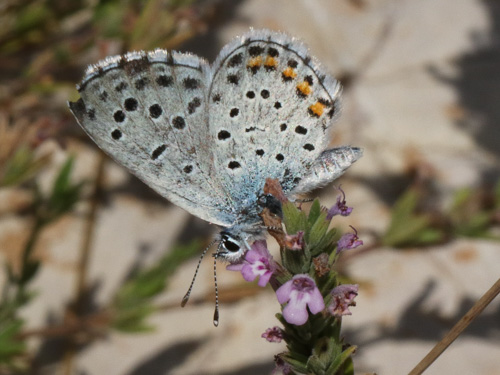 Peloppensos, Greece, July 2018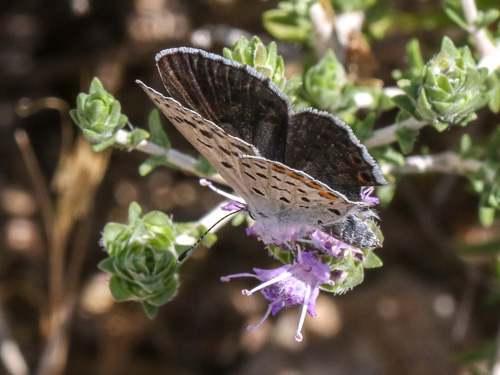 Tilos, Greece, May 2017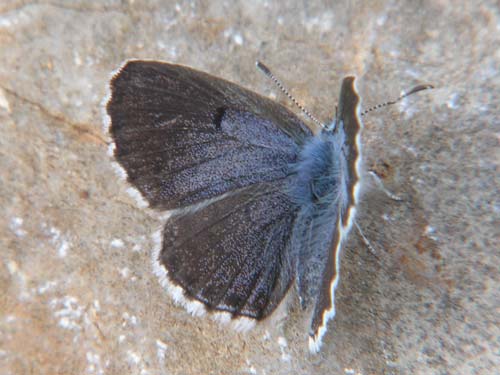 Kozani, Greece, May 2004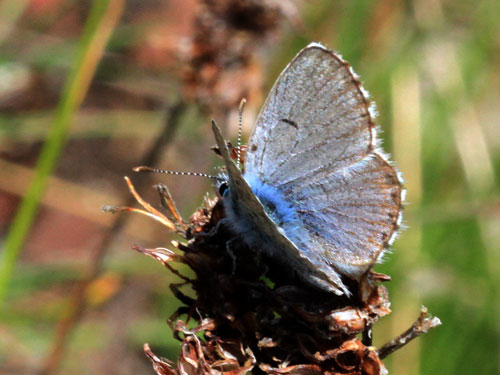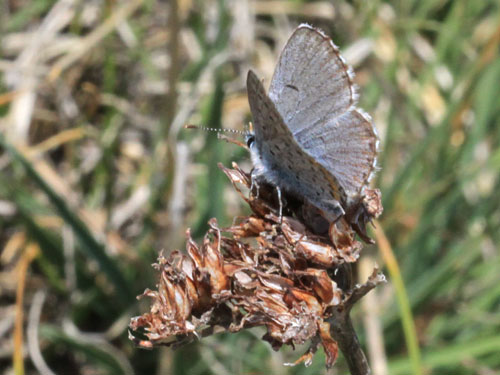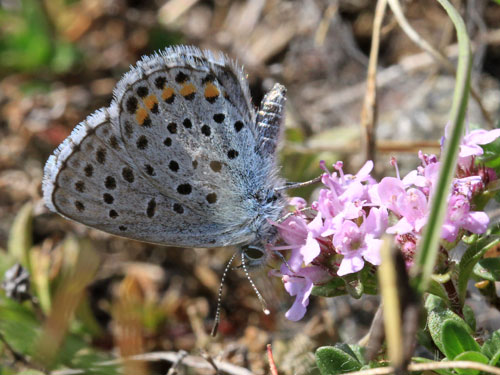 SE Serbia, June 2012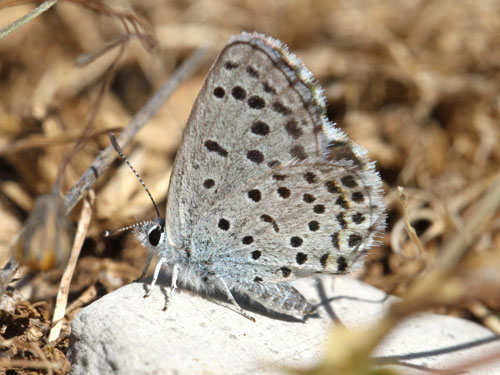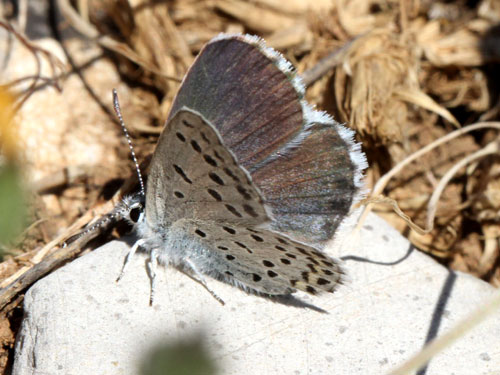 Peloppensos, Greece, June 2013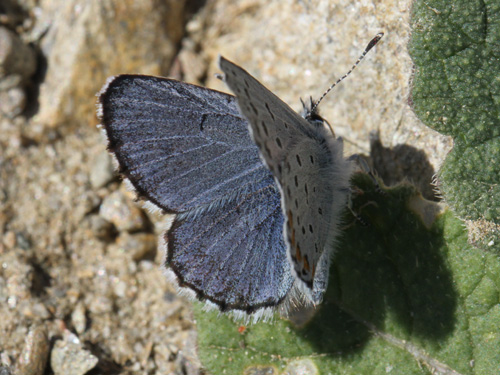 Crete, Greece, April 2014