Erebia claudina
White Spotted Ringlet
euroButterflies
by Matt Rowlings
copyright © 2003-2023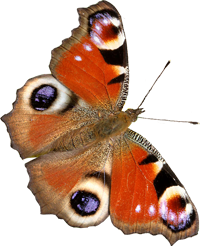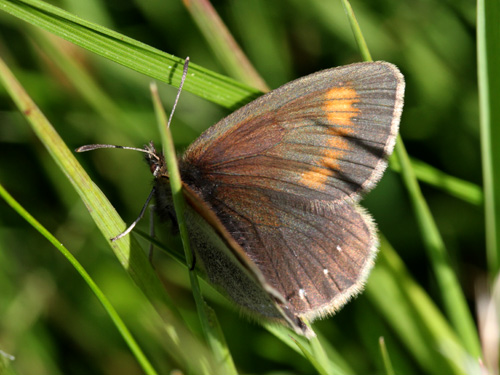 Hohe Tauern, Austria, July 2014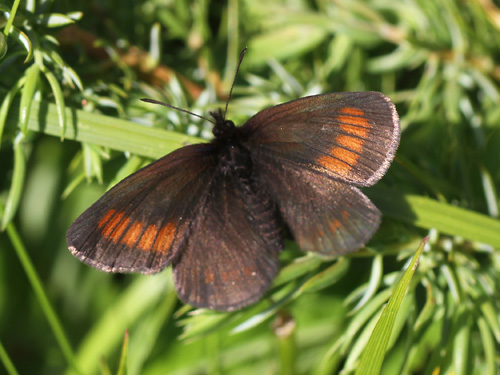 Hohe Tauern, Austria, July 2014
Field notes and information
Only found in a small area of the Austrian alps around the Hohe Tauern and Niedere Tauern.
Identification & Similar species: A distinctive species characterised by small white spots on the upper and underside hindwing. No other species have these spots.
Distribution & Flight: Only on a few mountain ranges in central Austria. It flies in July and early August. It's reported to be commoner in alternate years in some sites.
Habitat & Behaviour: Grassy slopes with plenty of flowers. Around and above the tree line. Butterflies rest deep in grasses or nectar briefly on yellow Compositae.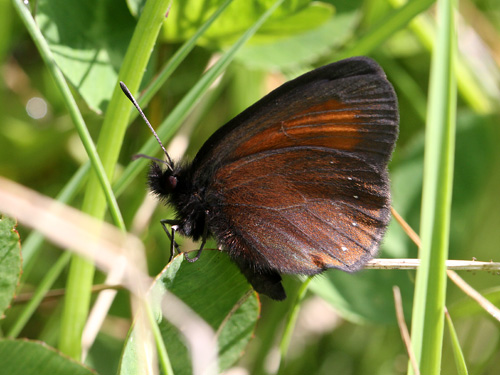 Hohe Tauern, Austria, July 2014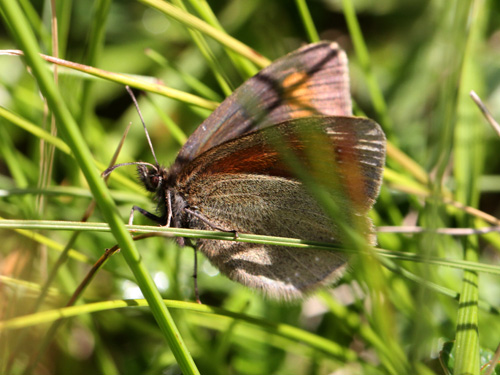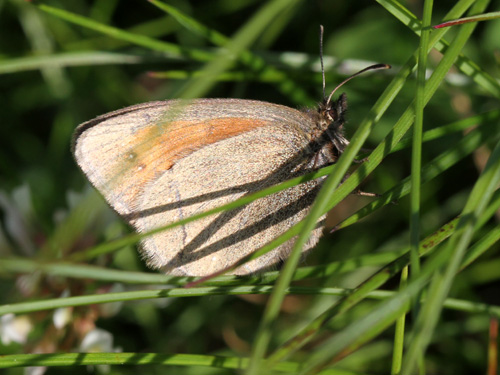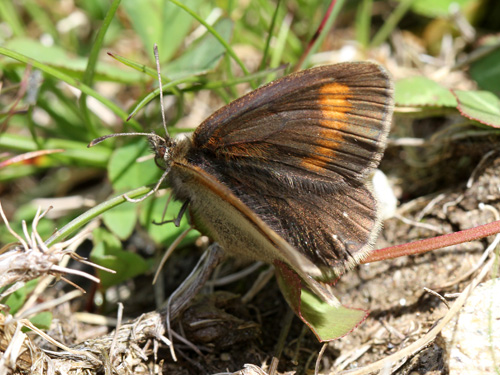 Hohe Tauern, Austria, July 2014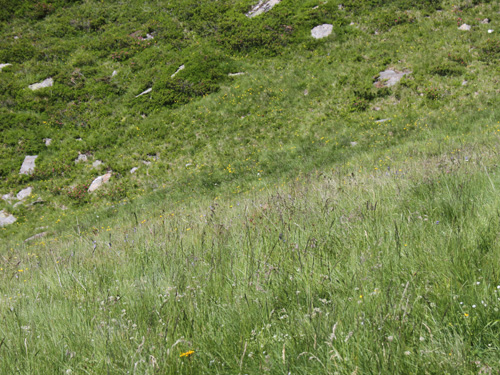 Hohe Tauern, Austria, July 2014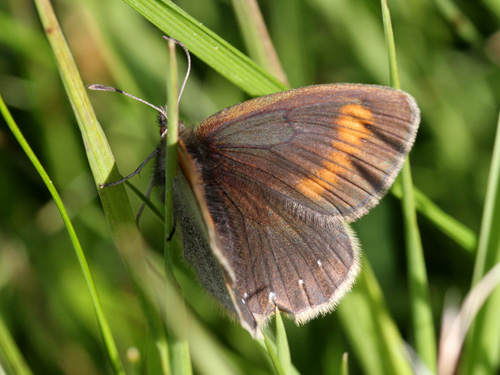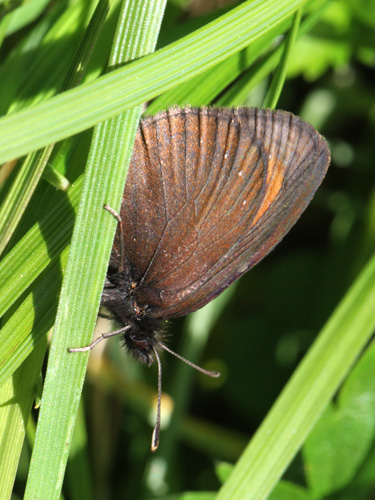 Hohe Tauern, Austria, July 2014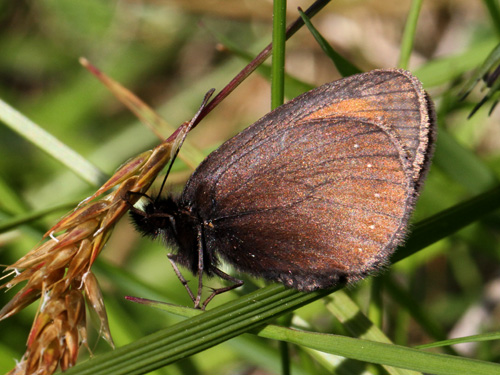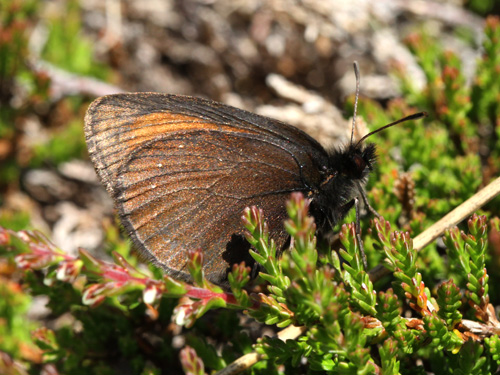 Hohe Tauern, Austria, July 2014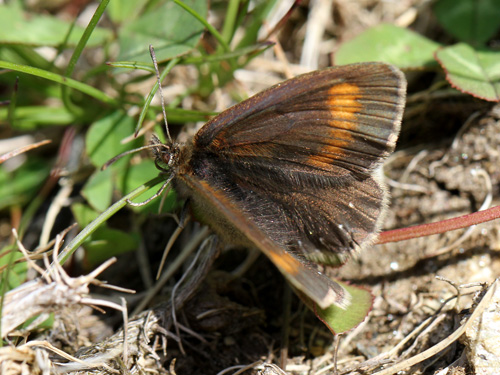 Hohe Tauern, Austria, July 2014