Polyommatus eleniae
Phalakron Anomalous Blue
euroButterflies
by Matt Rowlings
copyright © 2003-2023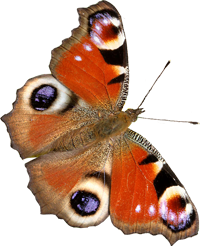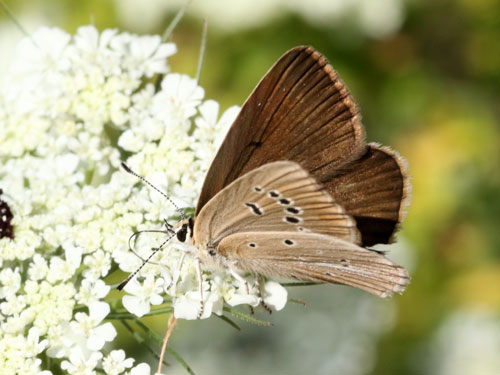 Mt Phalakron, Greece, July 2016
A slight chestnut colouration is just visible on the upper forewing.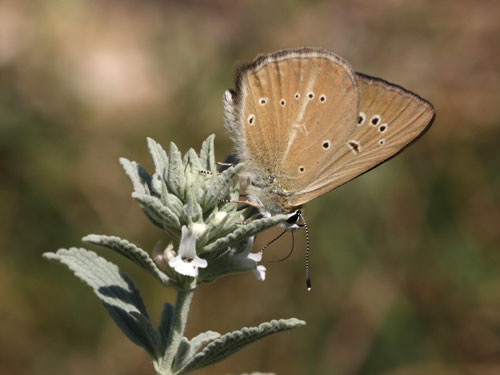 Mt Phalakron, Greece, July 2016
Field notes and information
Confined to Mts Phalakron and Orvilos in Greece and surrounding hills.
Identification & Similar species: Very similar to the Greek anomalous blue A. aroanisensis. The current species is said to be darker, warmer and redder undersides and a slightly chestnut upperside tint.
Distribution & Flight: Extremely restricted range. Only on Mt Phalakron and Mt Orvilos and surrounding countrside in N Greece.
Habitat & Behaviour: Hot dry grassy flowery places in low hills and mountains.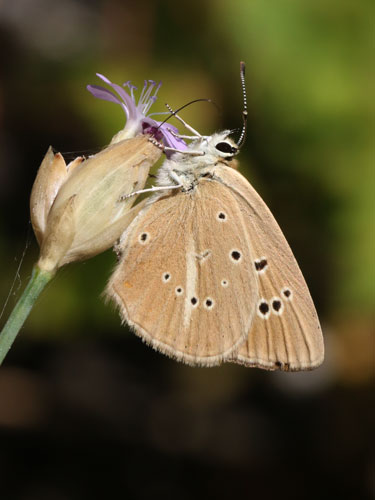 Mt Phalakron, Greece, July 2016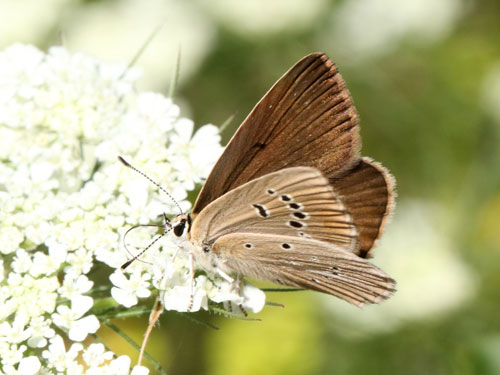 Mt Phalakron, Greece, July 2016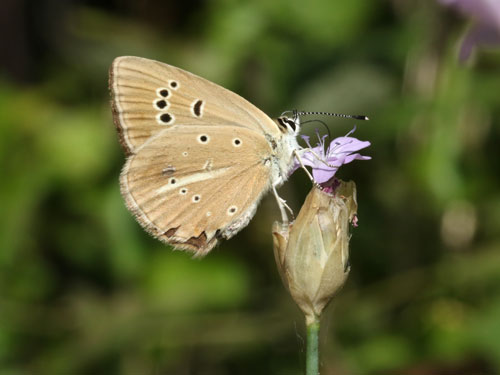 Mt Phalakron, Greece, July 2016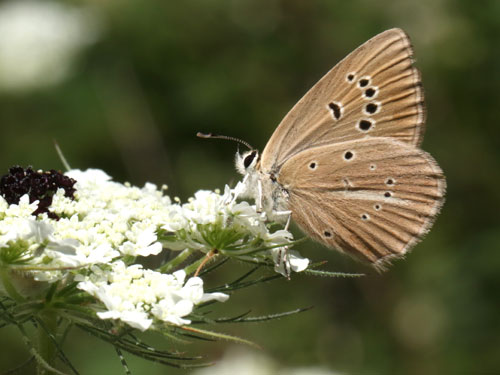 Mt Phalakron, Greece, July 2016