Polyommatus humedasae
Piedmont Anomalous Blue
euroButterflies
by Matt Rowlings
copyright © 2003-2023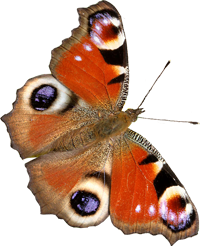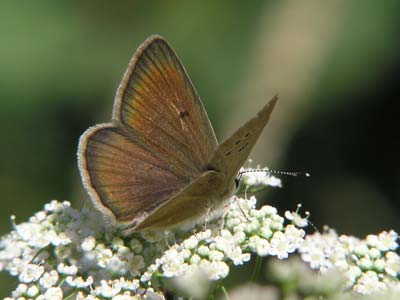 Valle d'Aosta, Italy, July 2004
Female lacks scent scales on the upper forewing.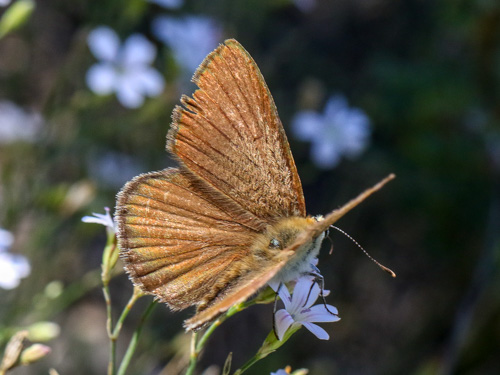 Valle d'Aosta, Italy, August 2017
Field notes and information
A species of extremely limited range, found only in a couple of valleys in northwest Italy.
Its habitat is protected. Despite this I found the handle of a butterfly net nearby one of the signs that clearly forbid collecting. Once again, collecting of protected, rare and local species is inevitable I fear until the market for collected specimens dries up. Luckily it is very similar in appearance to many of the other European species of anomalous blue which, I'm sure, has helped save it from the excessive persecution by professional collectors suffered by some other prettier species.
Identification & Similar species: Unique in this part of northwest Italy.
Distribution & Flight: Valle d'Aosta and Cogne Valley in northwest Italy.
Habitat & Behaviour: Hot dry grassy flowery subalpine slopes.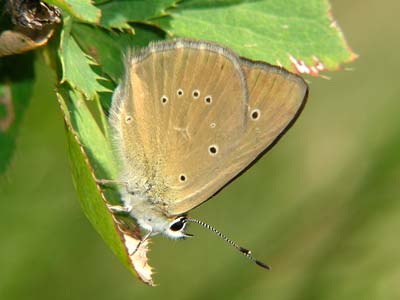 Valle d'Aosta, Italy, July 2004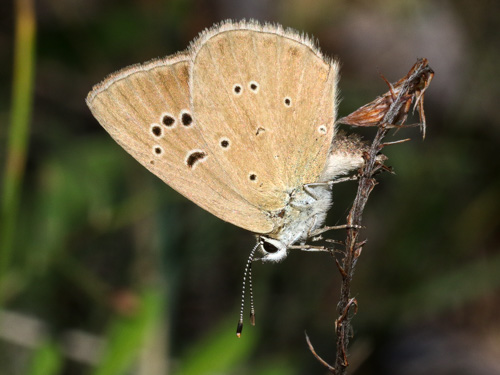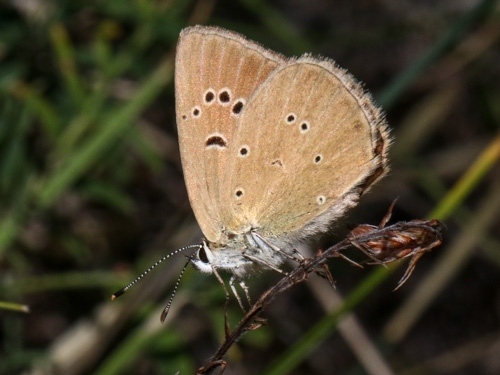 Valle d'Aosta, Italy, August 2017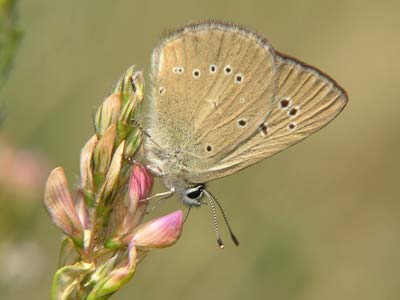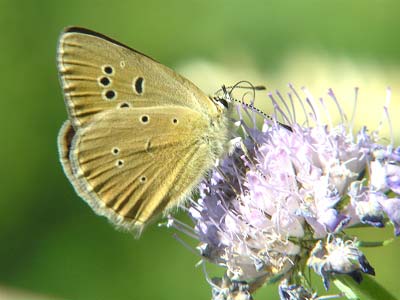 Valle d'Aosta, Italy, July 2004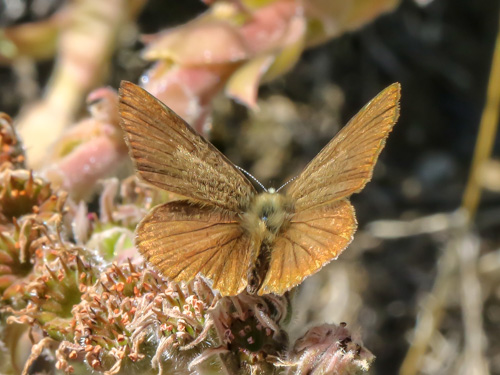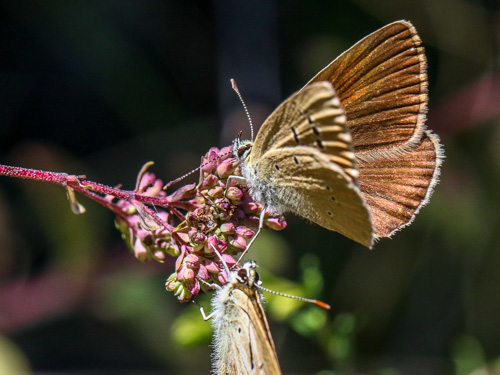 Valle d'Aosta, Italy, August 2017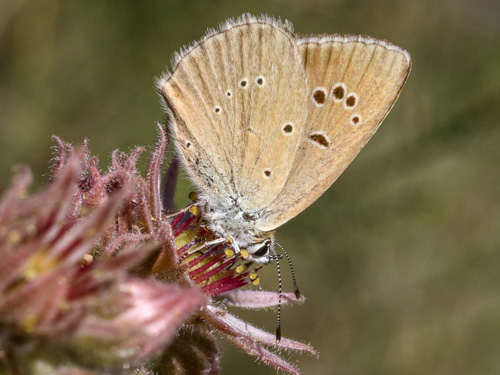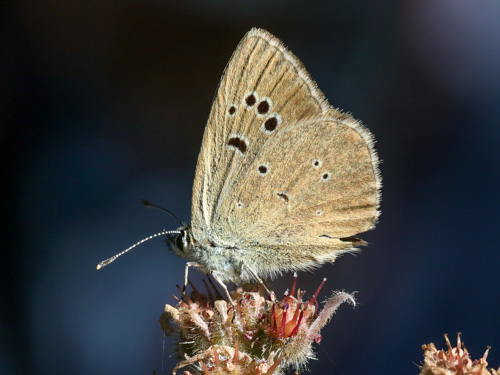 Valle d'Aosta, Italy, August 2017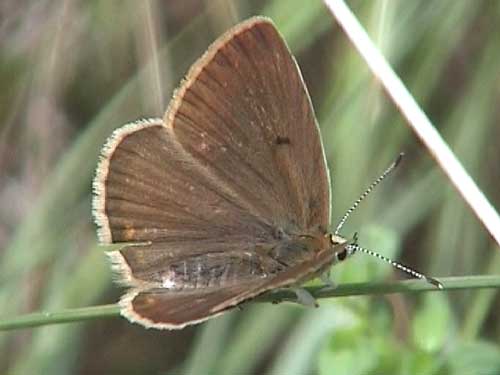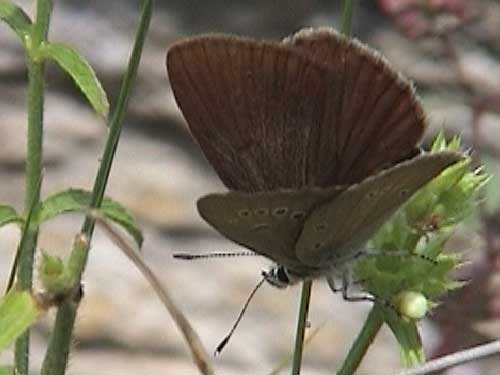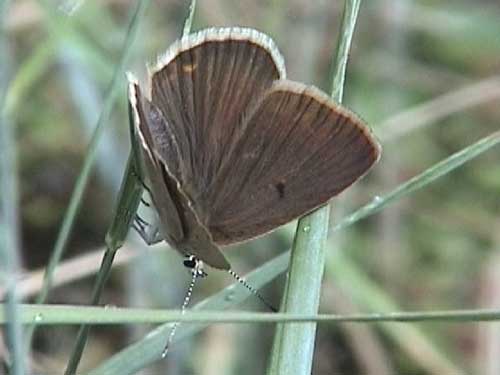 Valle d'Aosta, Italy, July 2002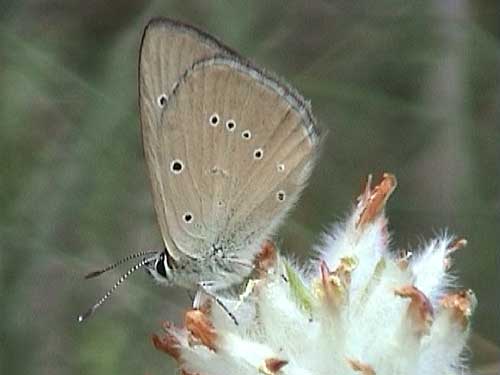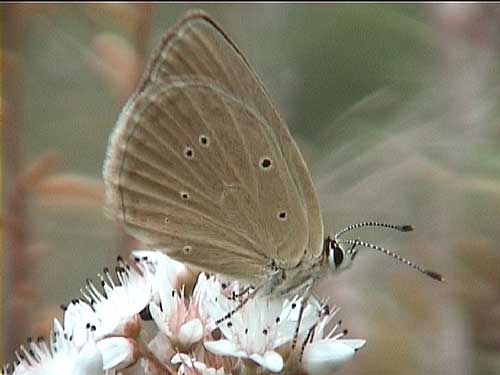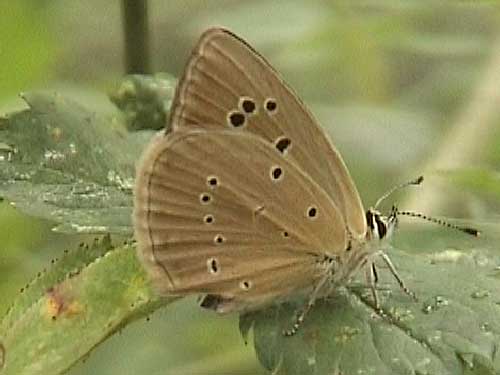 Valle d'Aosta, Italy, July 2002