Plebejus loewii
Loew's Blue
euroButterflies
by Matt Rowlings
copyright © 2003-2023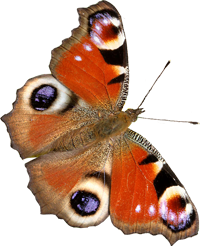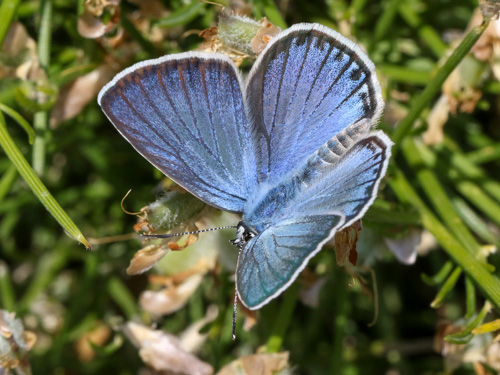 Rhodes, Greece, May 2017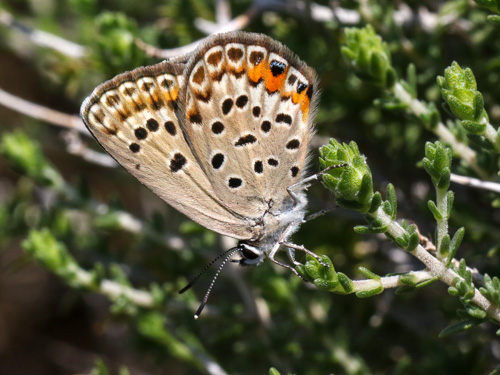 Tilos, Greece, May 2017
Female underside ground colour is browner than the silvery male.
Field notes and information
Found on several Greek islands close to the Turkish mainland in the southern Aegean, from Patmos and south to Rhodes.
Identification & Similar species: There are no similar species on these islands. The presence of the underside submarginal blue scales should be sufficient for identification.
Distribution & Flight: Found locally on these Aegean islands from sea level to about 500m. I failed to find it on Patmos in mid June 2002, and it was only just emerging at the end of May on Rhodes 2017.
Habitat & Behaviour: Flies amongst low bushes where the larval foodplant is common and there is a lot of bare ground. Attracted to thyme flowers for nectar.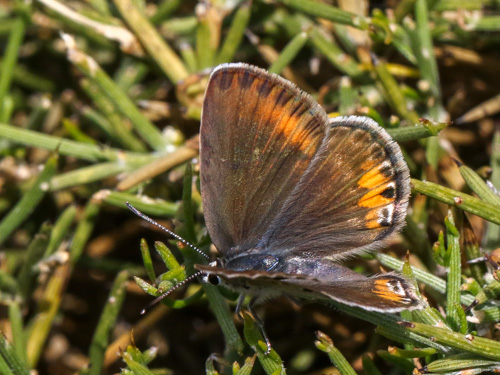 Tilos, Greece, May 2017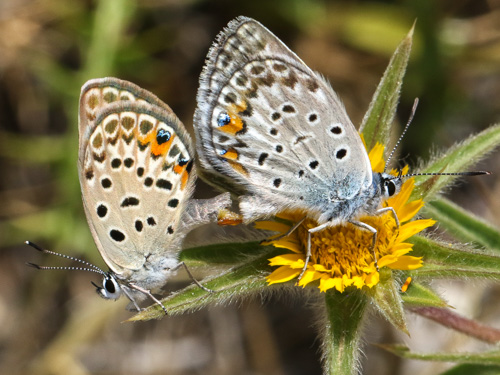 Rhodes, Greece, May 2017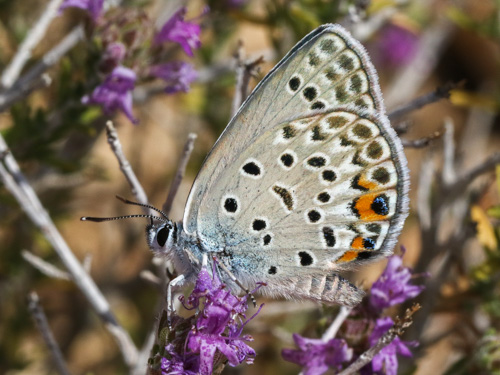 Tilos, Greece, May 2017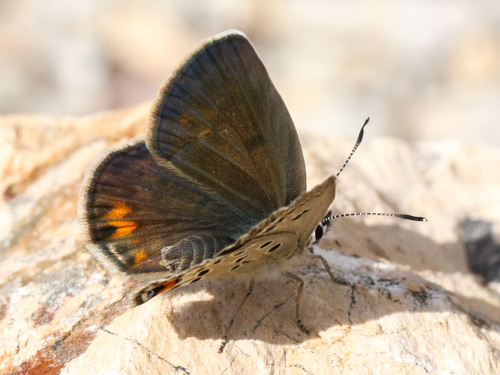 Rhodes, Greece, May 2017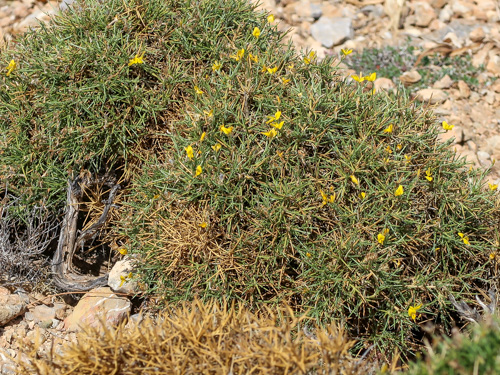 Tilos, Greece, May 2017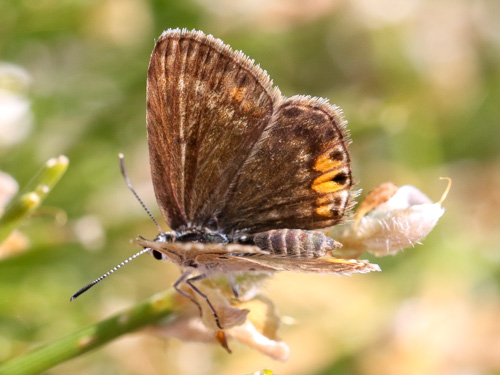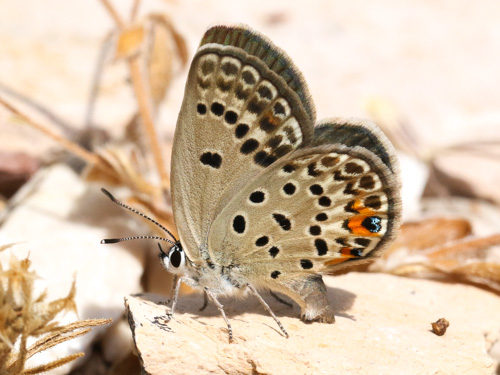 Rhodes, Greece, May 2017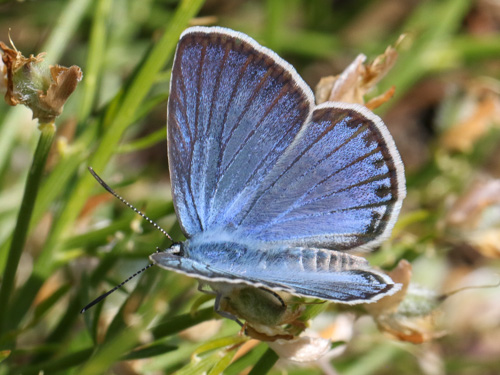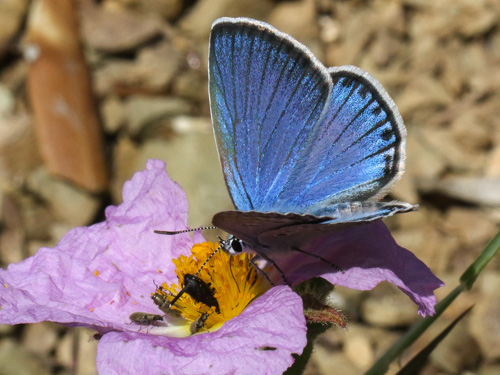 Rhodes, Greece, May 2017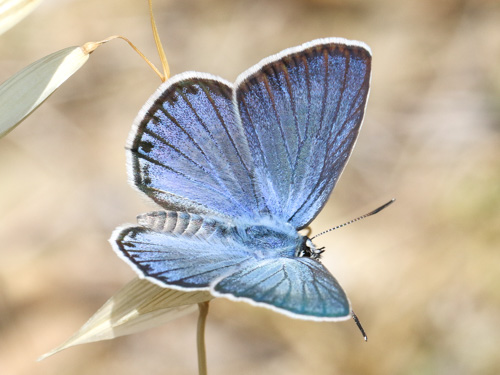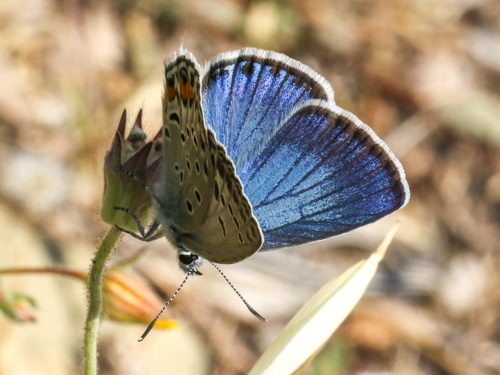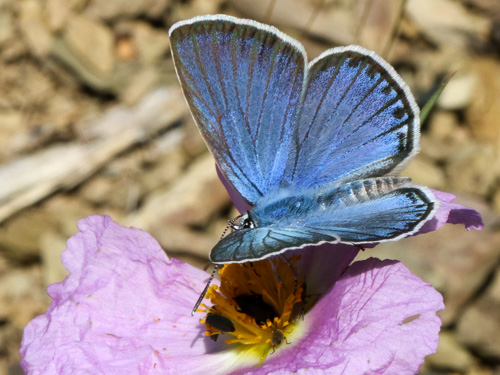 Rhodes, Greece, May 2017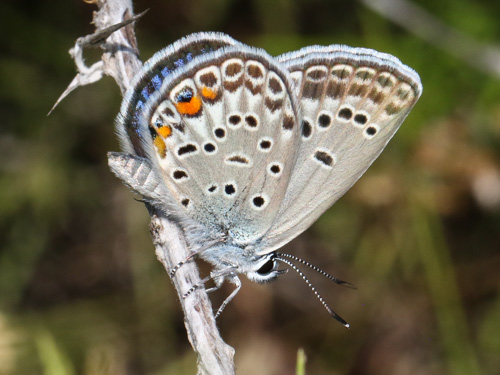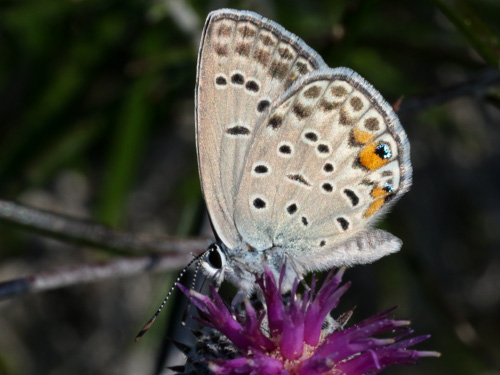 Rhodes, Greece, May 2017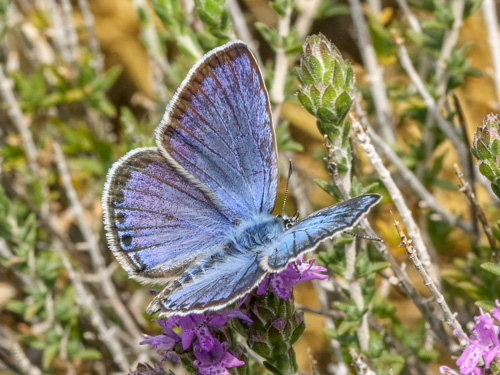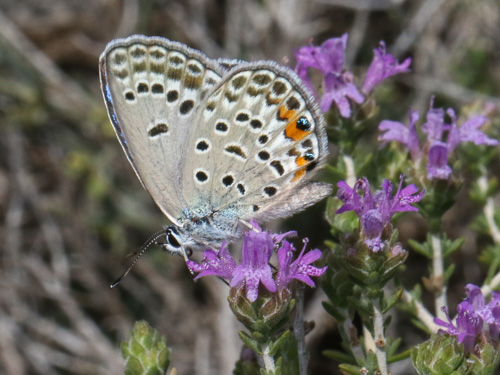 Tilos, Greece, May 2017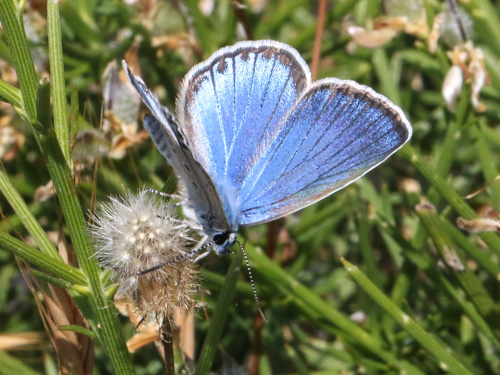 Rhodes, Greece, May 2017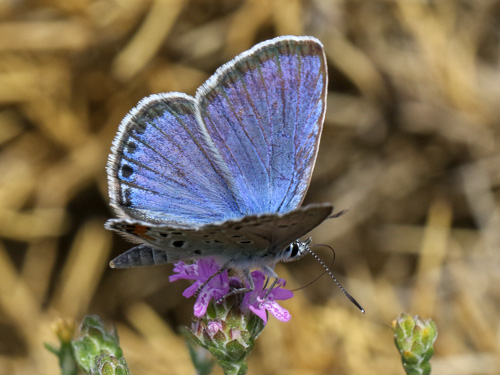 Tilos, Greece, May 2017