Tarucus balkanicus
Little Tiger Blue
euroButterflies
by Matt Rowlings
copyright © 2003-2016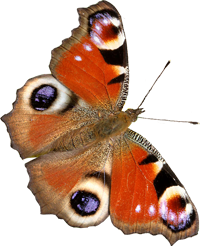 NW Greece, August 2008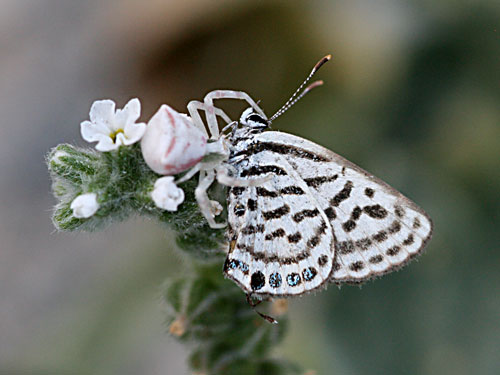 NW Greece, August 2008
Spider attack.
Field notes and information
This is the sole representative of the tiger blues, Tarucus, in the Balkans. It is very local and rather hard to find. It is only found flying around its distinctive foodplant Christ's thorn, Paliurus spinus-christi.
Identification & Similar species: In north Africa, two other tiger blues, Tarucus, fly. Males of those species have only a single black cell spot, while the current species has multiple spots in the discal and post discal areas.
Distribution & Flight: Greece and parts of the south Balkans. In north Africa, the range is not so clear due to identification issues with similar species, but it appears to be found in northeast Algeria and north Tunisia. It flies from April throughout the summer in a succession of broods.
Habitat & Behaviour: The food plant grows in hot dry places, often grassy. These places are usually located at low levels on foothills to mountains. These areas can be very extensive but the species is often absent and I've never found it to be very common or widespread amongst the trees.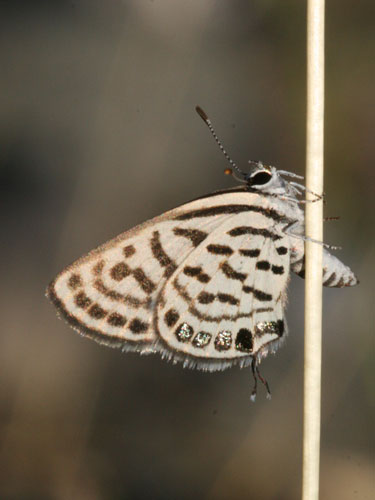 NW Greece, August 2008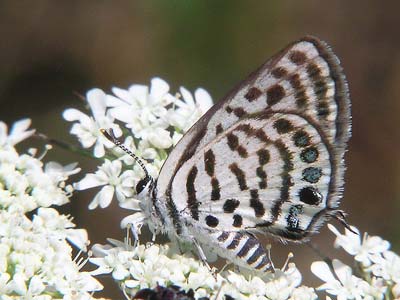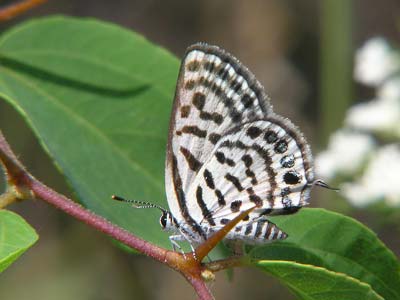 Macedonia, Greece, July 2004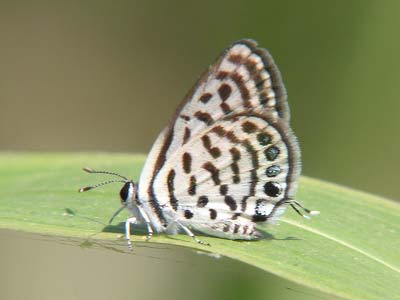 Macedonia, Greece, July 2004