Erebia rondoui
Pyrenean Brassy Ringlet
euroButterflies
by Matt Rowlings
copyright © 2003-2018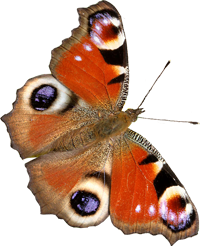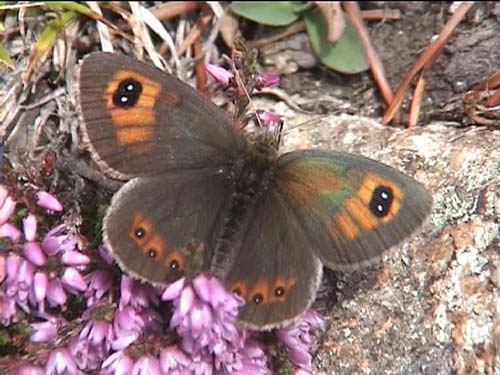 Pyrenees, France, August 2003
Note the right forewing brassy sheen giving the English name 'brassy ringlet'.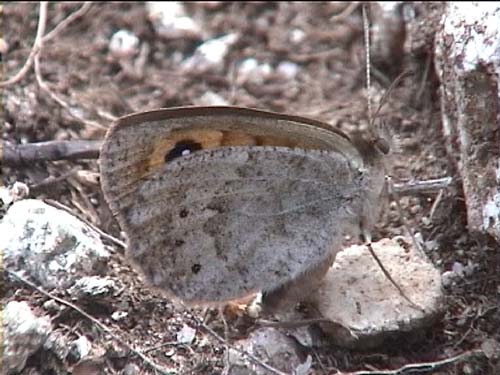 Pyrenees, France, August 2003
Field notes and information
From the Pyrenees and the Sierra Nevada. There is debate if the taxon in the Pyrenees, rondoui, is a separate species.
Identification & Similar species: The brassy ringlet group is very complex with 6 similar species in Europe. They never(?) fly together, although they may fly in close proximity, being separated for example by altitude. Species with overlapping ranges are listed below.
It overlaps with only one other brassy ringlet in the Pyrenees - the common brassy ringlet E. cassioides. The current species has a bright orange forewing band with two large black spots, is larger and has narrower forewings.
Distribution & Flight: Only from the Pyrenees and the Sierra Nevada in Spain and France.
Habitat & Behaviour: Grassy slopes with stones and rocks at alpine levels.
Variation: This and the Spanish brassy ringlet hispania from the Sierra Nevada, Spain, were formerly considered subspecies. The current classification tends to separate species.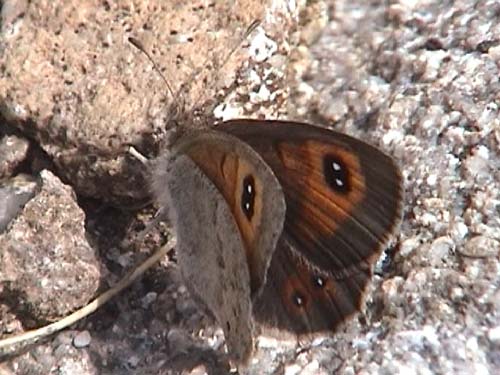 Pyrenees, France, August 2003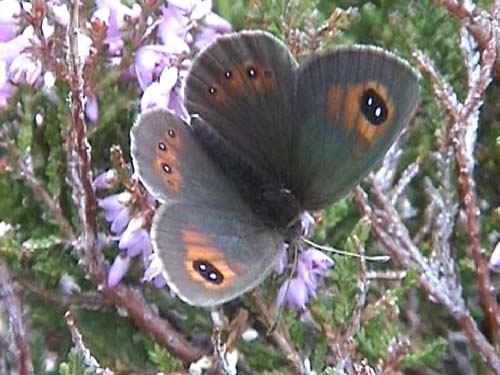 Pyrenees, France, August 2003