Melitaea asteria
Little Fritillary
euroButterflies
by Matt Rowlings
copyright © 2003-2023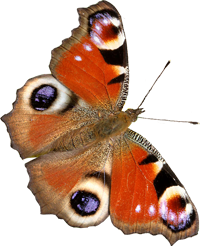 Grisons, Switzerland, July 2019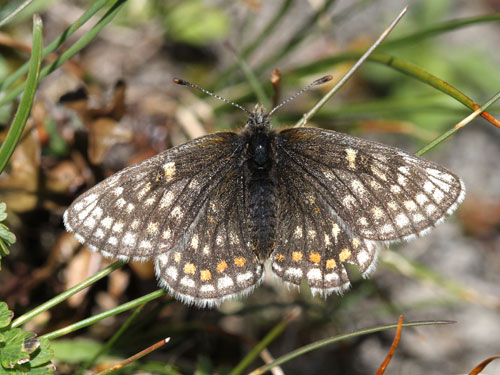 Grisons, Switzerland, July 2013
Field notes and information
A very small and inconspicuous butterfly that lives in very small colonies. Only found in the eastern Alps at high alpine levels. They look rather more like flies buzzing across the alpine turf than butterflies.
Identification & Similar species: Can be readiy separated from similar species by its very small size, covering of grey scales on the upperside and has only a single, not a double, black marginal line on the underside hindwing.
Distribution & Flight: Very local in east Switzerland, west Austria and north Italy. Single brooded in July.
Habitat & Behaviour: Alpine meadows with short turf in open exposed valleys and slopes.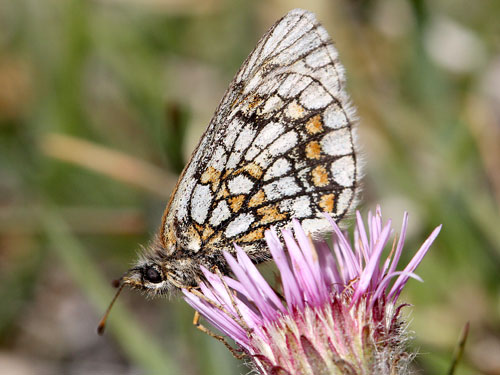 Grisons, Switzerland, July 2013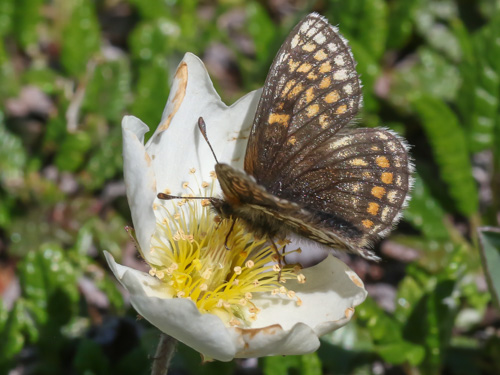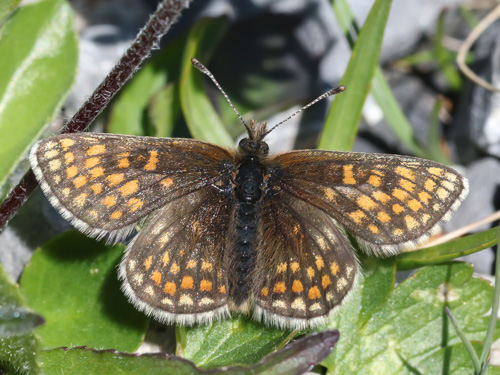 Grisons, Switzerland, July 2019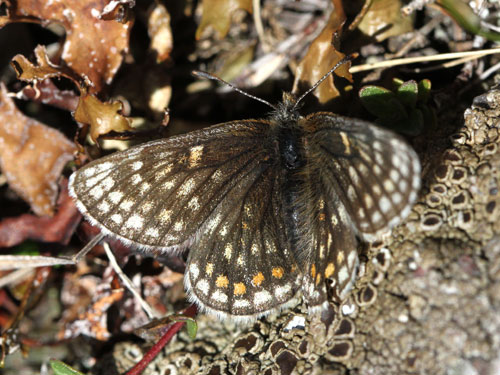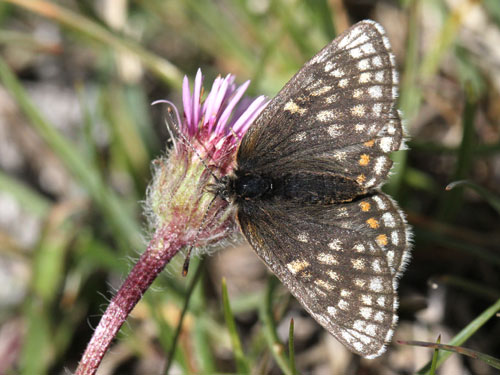 Grisons, Switzerland, July 2013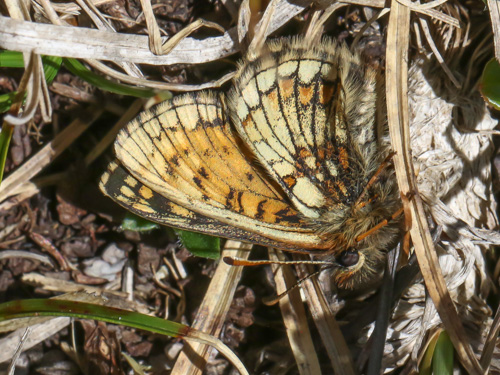 Grisons, Switzerland, July 2019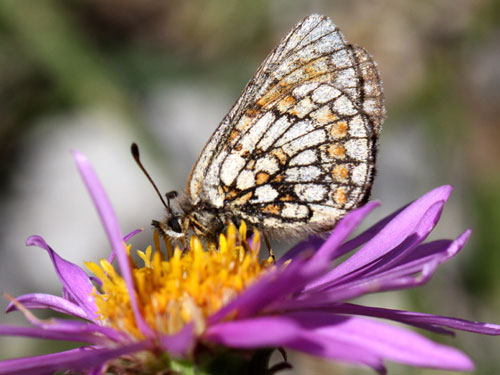 Grisons, Switzerland, July 2013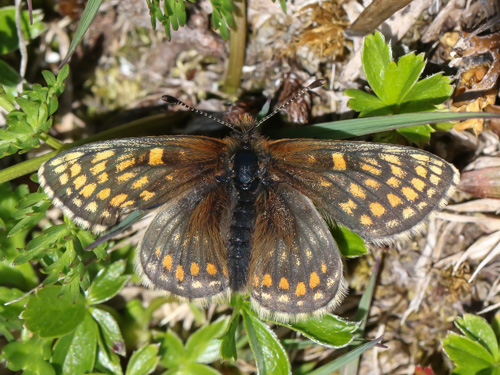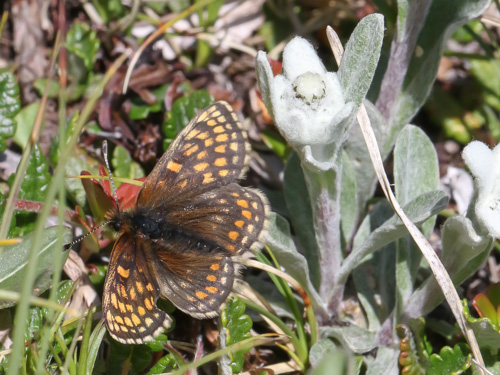 Grisons, Switzerland, July 2019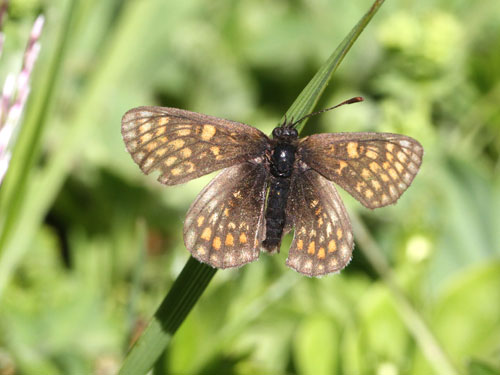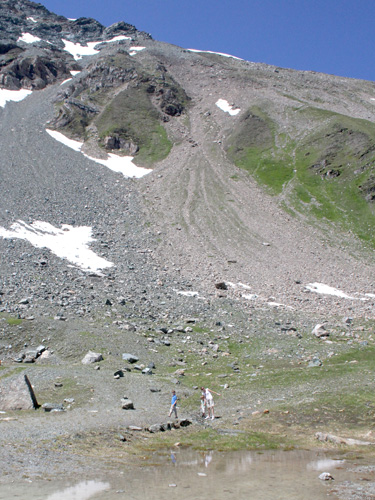 Hohe Tauern, Austria July 2014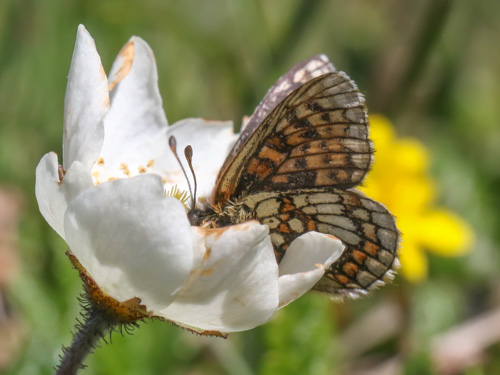 Grisons, Switzerland, July 2019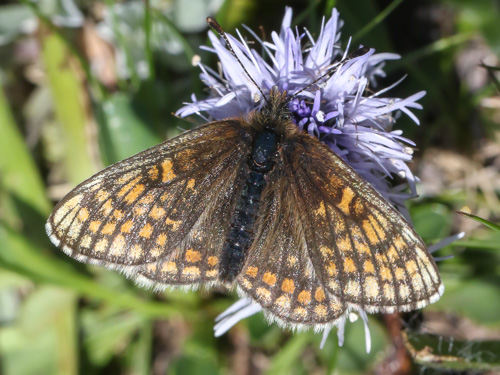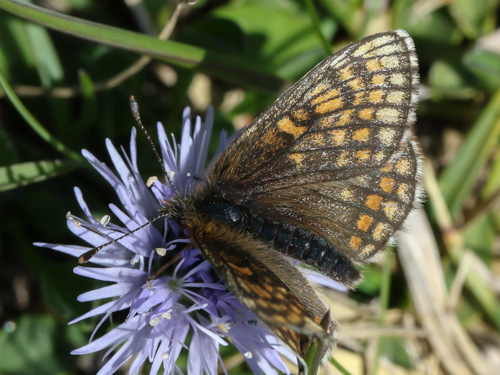 Grisons, Switzerland, July 2019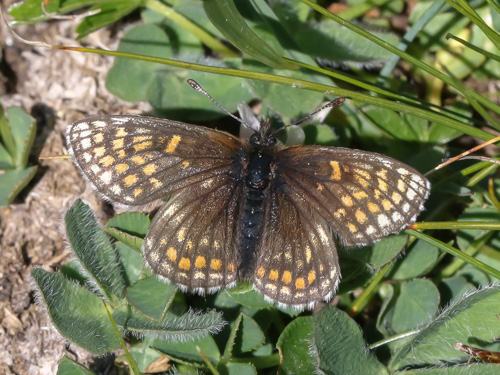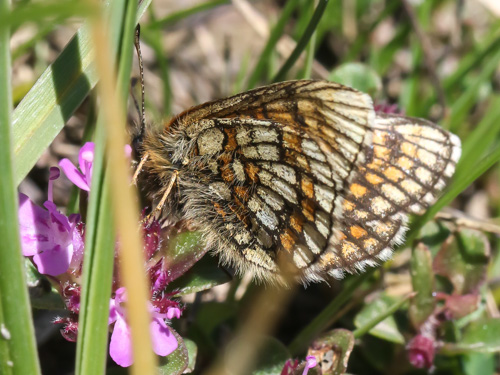 Grisons, Switzerland, July 2019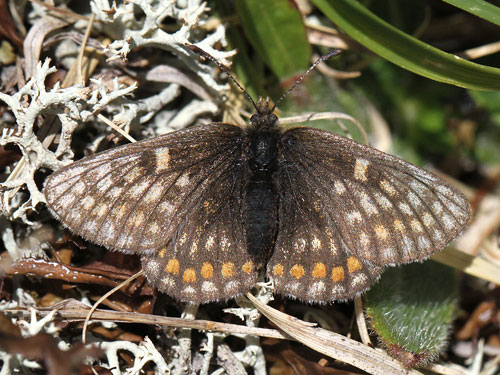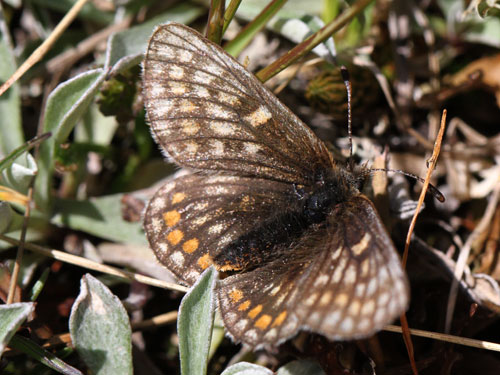 Grisons, Switzerland, July 2013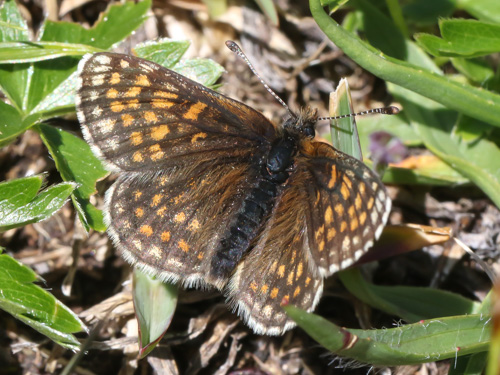 Grisons, Switzerland, July 2019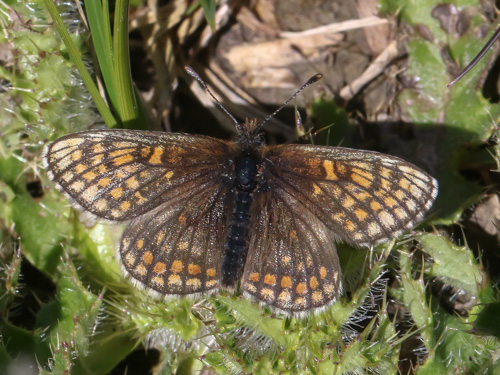 Grisons, Switzerland, July 2019