Arethusana aksouali
Toubkal Grayling
euroButterflies
by Matt Rowlings
copyright © 2003-2023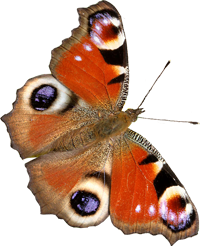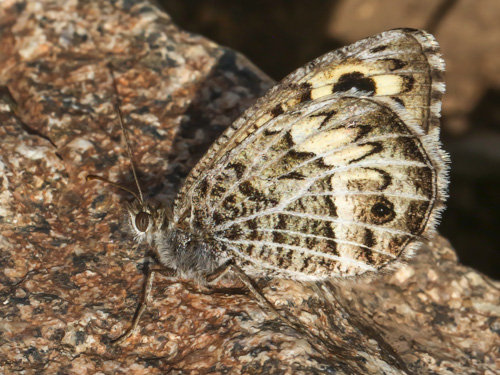 High Atlas, Morocco, August 2019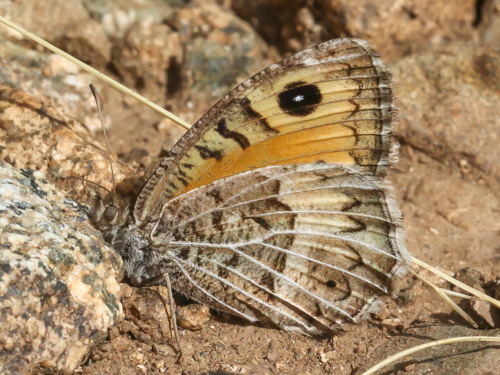 High Atlas, Morocco, August 2019
Field notes and information
A very local butterfly only reported from the Mt Toubkal region of Morocco.
Identification & Similar species: It is similar to a well marked false grayling A. arethusana, particularly the subspecies boabdil found in the Sierra Nevada of S Spain, but only this species flies in N Africa. There are no other similar species in the area.
Distribution & Flight: Only from the High Atlas mountains around Mt Toubkal in Morocco, but possibly to be discovered on other high mountains further east. Very local on grassy slopes at high altitudes, from around 2200m to above 3000m, flying in summer from July to the end of August.
Habitat & Behaviour: Inhabits open dry grassy slopes. In my brief experience it appears not to wander far from its habitat. It takes short low flights amongst the grass tufts before resting on bare rocks where it is well camouflaged.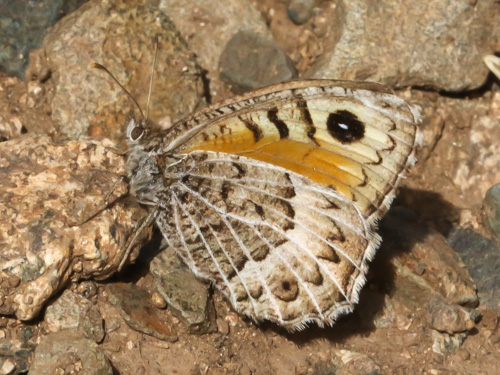 High Atlas, Morocco, August 2019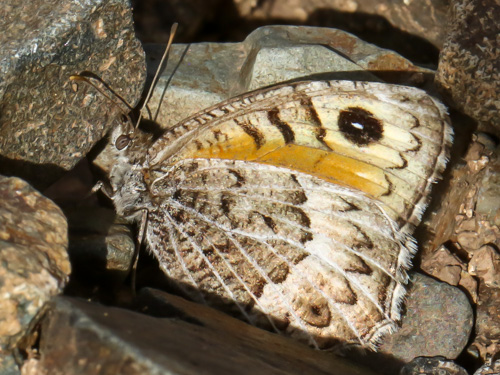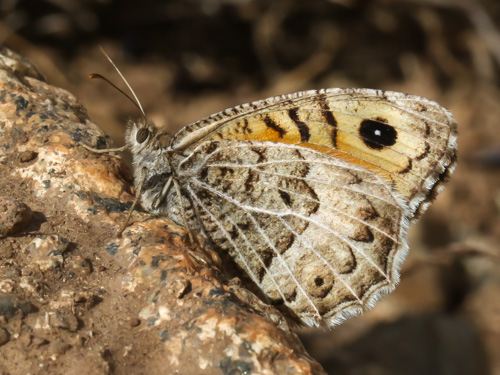 High Atlas, Morocco, August 2019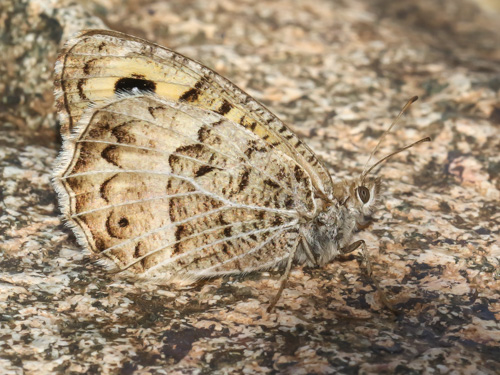 High Atlas, Morocco, August 2019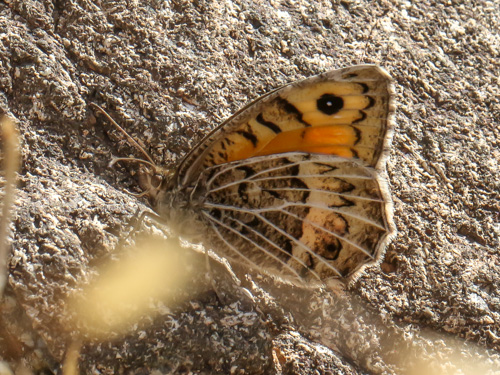 High Atlas, Morocco, August 2019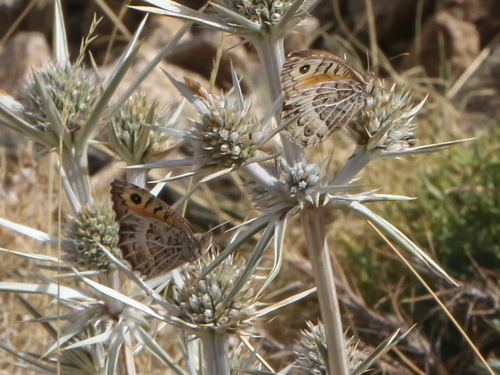 High Atlas, Morocco, August 2019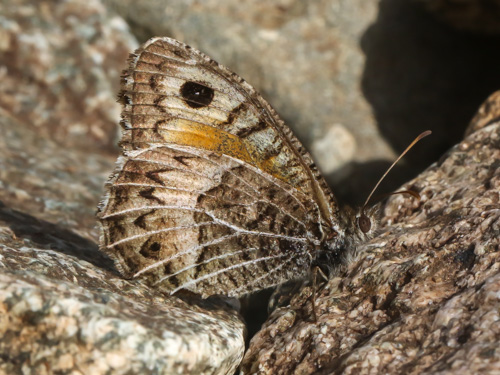 High Atlas, Morocco, August 2019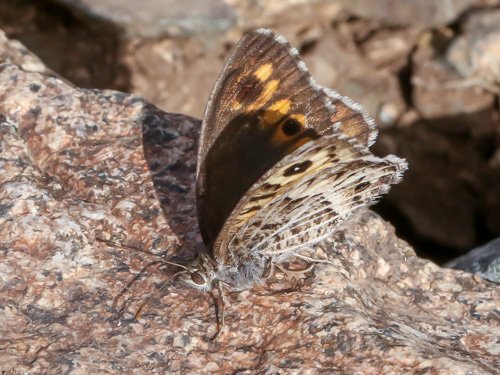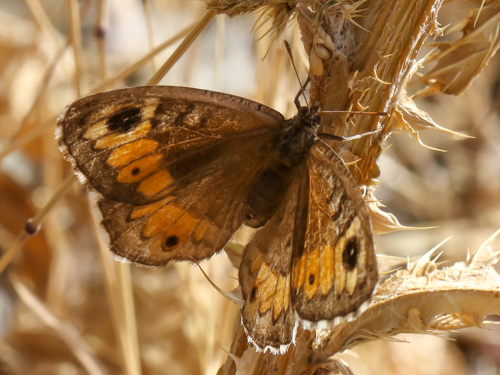 High Atlas, Morocco, August 2019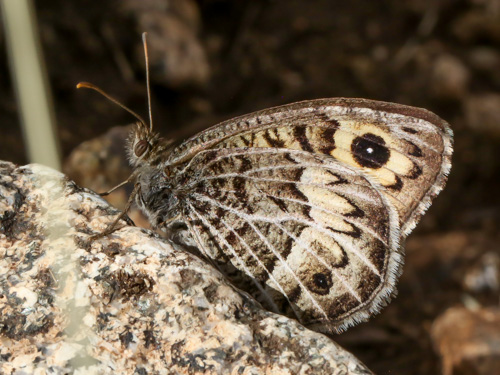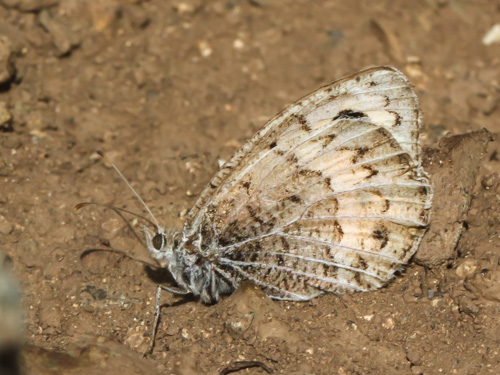 High Atlas, Morocco, August 2019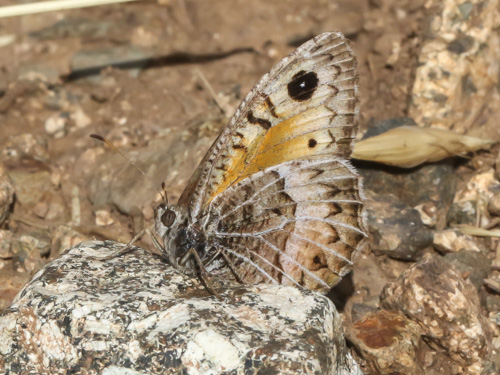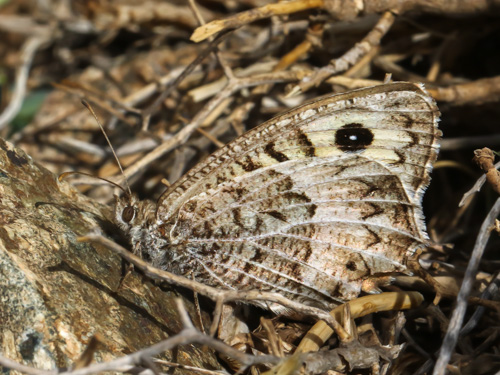 High Atlas, Morocco, August 2019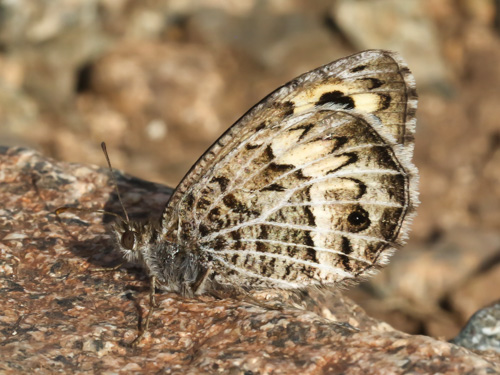 High Atlas, Morocco, August 2019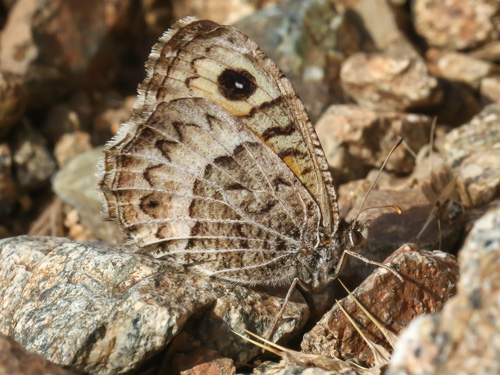 High Atlas, Morocco, August 2019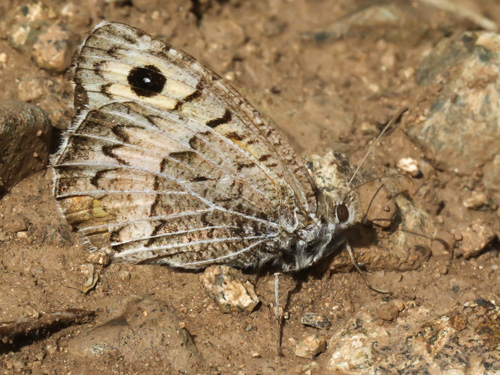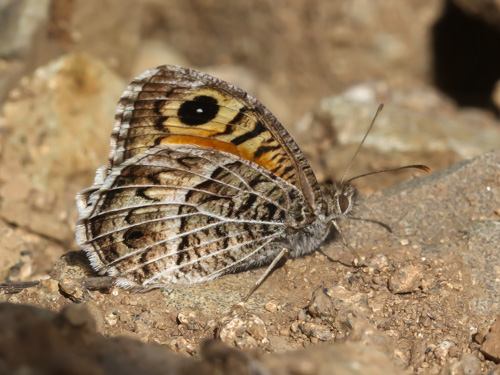 High Atlas, Morocco, August 2019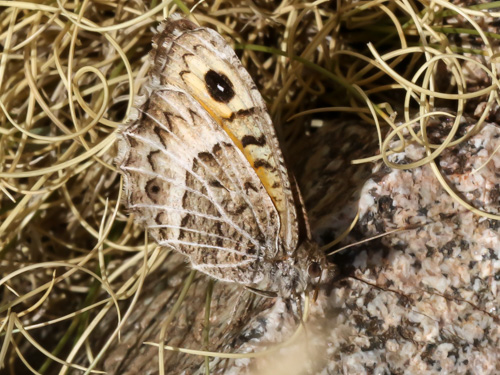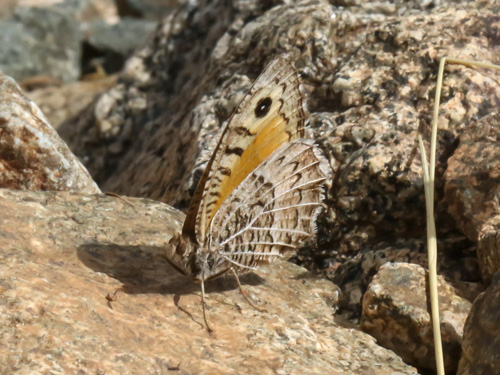 High Atlas, Morocco, August 2019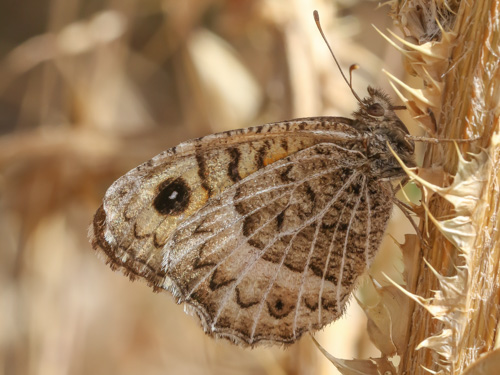 High Atlas, Morocco, August 2019