Spialia ali
Moroccan Red Underwing Skipper
euroButterflies
by Matt Rowlings
copyright © 2003-2023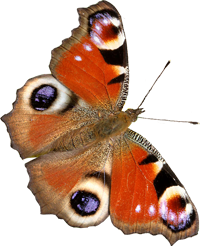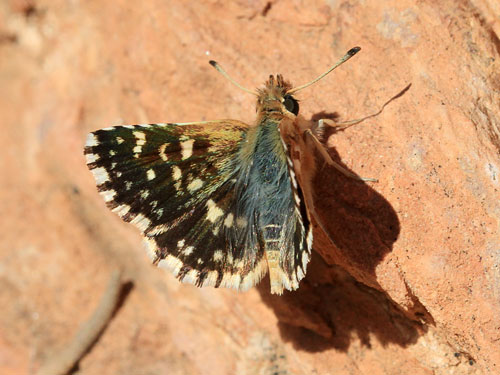 Anti-Atlas, Morocco, April 2013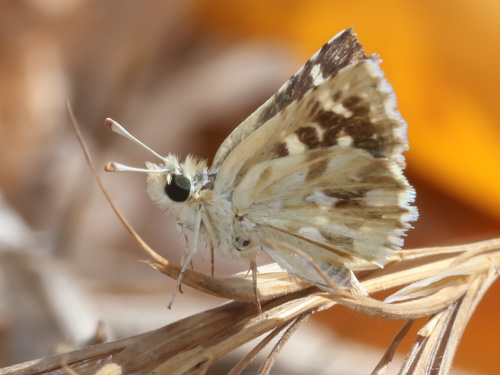 Middle Atlas, Morocco, August 2019
Field notes and information
Formerly considered a subspecies of the red underwing skipper S. sertorius ali studies in 2016 concluded the taxon found in N. Africa can be raised to specific rank.
Identification & Similar species: In N Africa, only the Aden skipper is similar, at least from the upperside. The undersides are distinctive, the present species having a red rather than olive-green underside.
Distribution & Flight: Flies throughout N Africa from March to October in the south, and in two broods further north in April and September.
Habitat & Behaviour: Hot dry meadows and stony places in hills and mountains.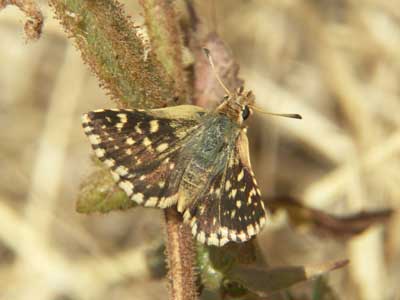 Middle Atlas, Morocco, June 2005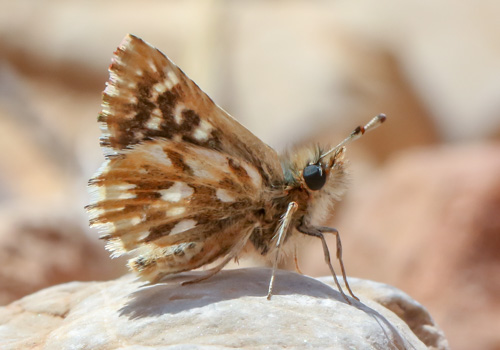 Anti-Atlas, Morocco, March 2022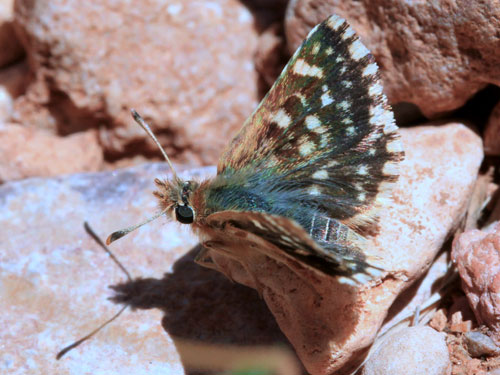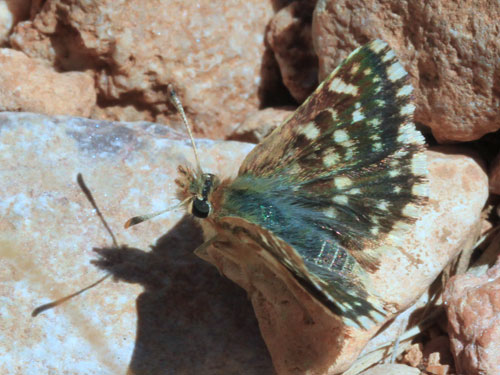 Anti-Atlas, Morocco, April 2013
Depending on the angle of the sun, a weak purple or greenish-bronze sheen can be seen.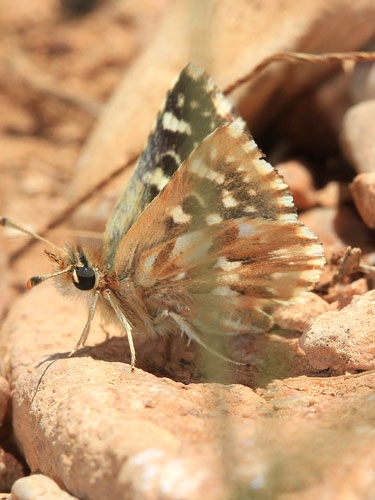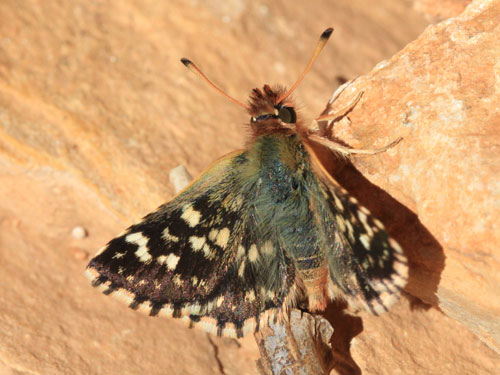 Anti-Atlas, Morocco, April 2013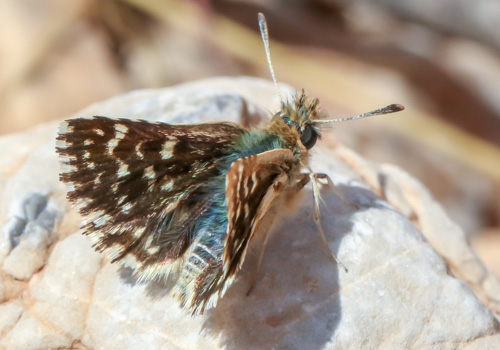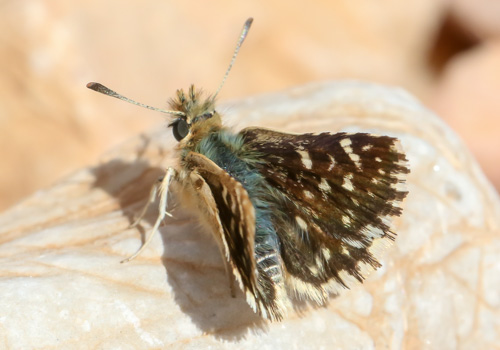 Anti-Atlas, Morocco, March 2022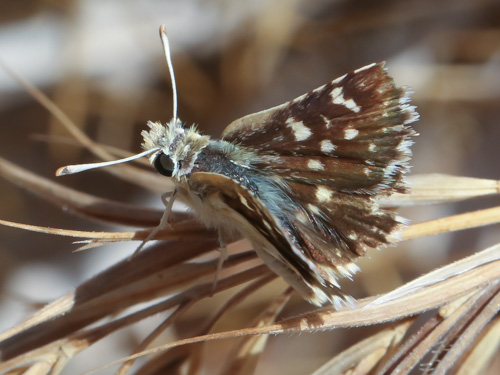 Middle Atlas, Morocco, August 2019