Oeneis bore
Arctic Grayling
euroButterflies
by Matt Rowlings
copyright © 2003-2023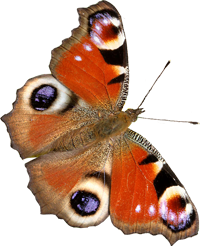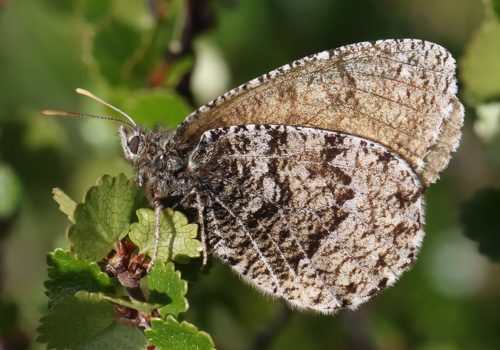 N Norway, July 2022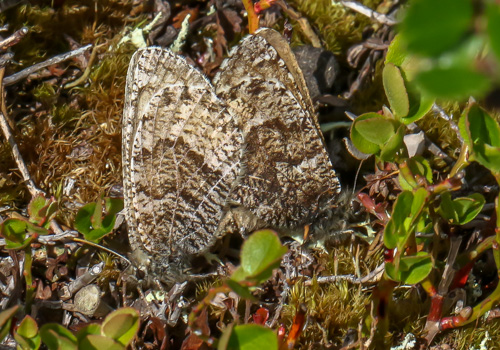 N Norway, July 2022
Field notes and information
A very local species of the high Arctic. Habitats are generally difficult to access and hard to find in the vastness of the beautiful northern wilderness that is N Scandinavia.
Identification & Similar species: This species resembles the norse grayling O. norna but it lacks any prominent post discal spots. There is a very small inconspicuous spot in space 5 on the forewing, visible in the photos here. The butterfly is also smaller and is of a rather cooler brown and less vibrant than O. norna.
Distribution & Flight: Only from the high Arctic from Norway, Finland and Sweden. Flight time is seasonally variable, from mid June to end July. I've found it fresh at the end of June and also in mid July in separate years.
Habitat & Behaviour: Flat open tundra with slightly raised dry rocky outcrops that attract both sexes. When settled on the rocks it is perfectly camouflaged and difficult to locate even if the observer has a good idea where a tracked individual has landed. The butterfly also visits flowers, which themselves are only locally distributed across the open ground.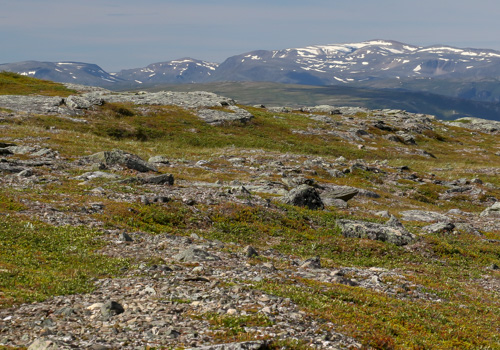 N Norway, July 2022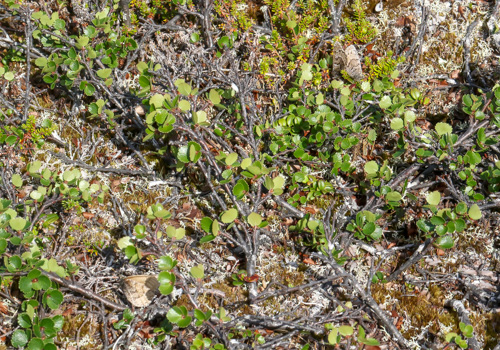 N Norway, July 2022
Three individuals in this shot.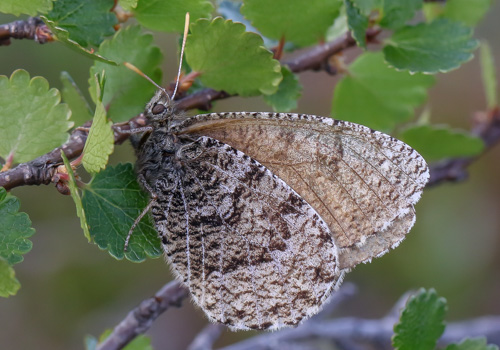 N Norway, July 2022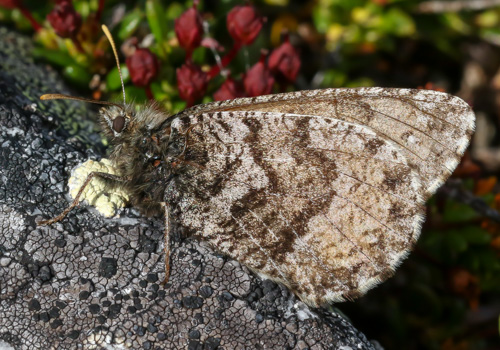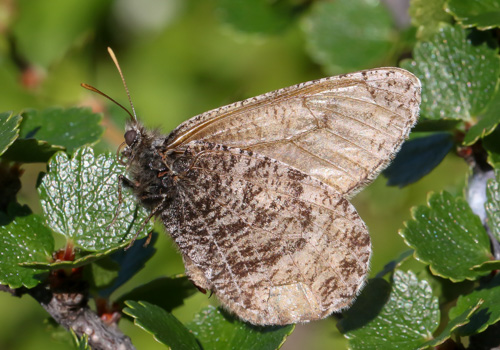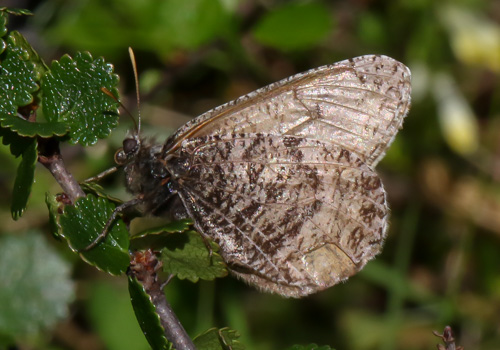 N Norway, July 2022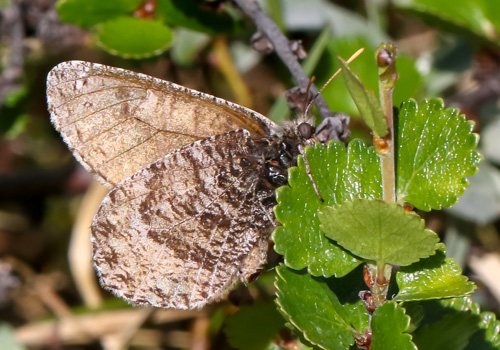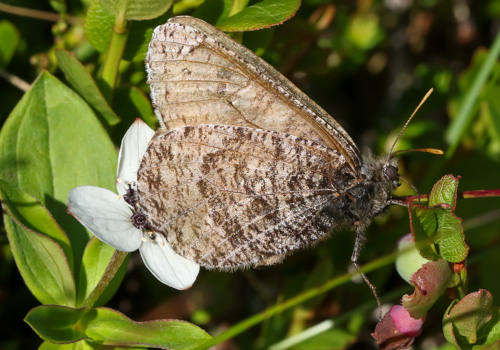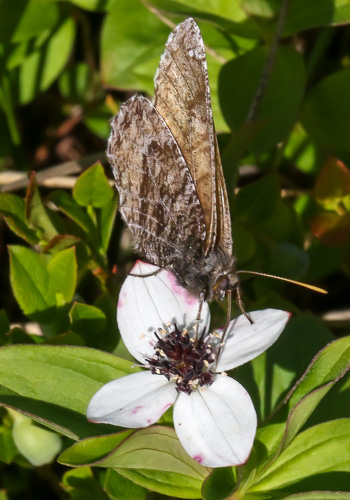 N Norway, July 2022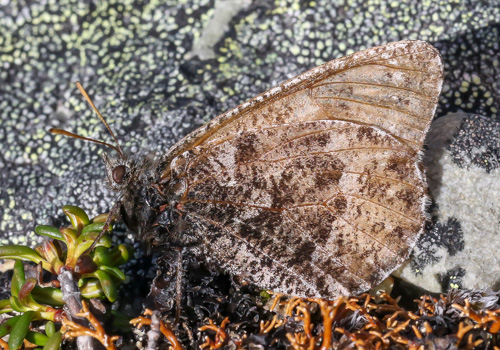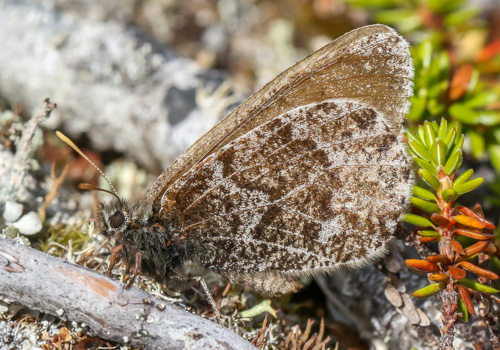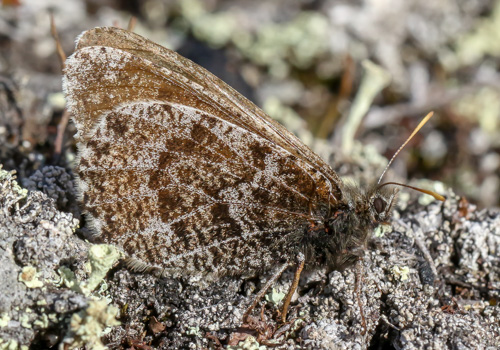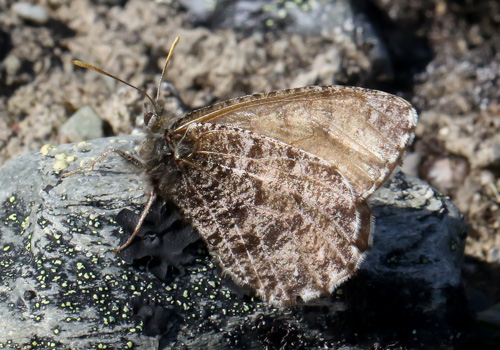 N Norway, July 2022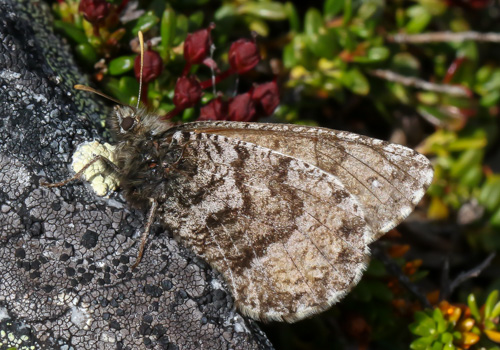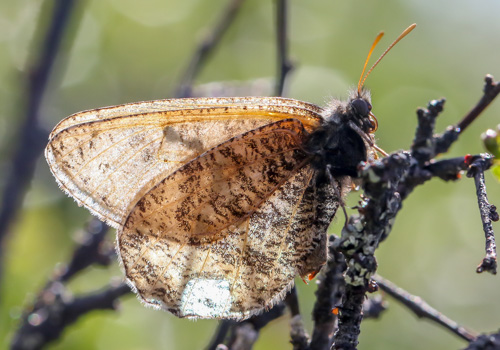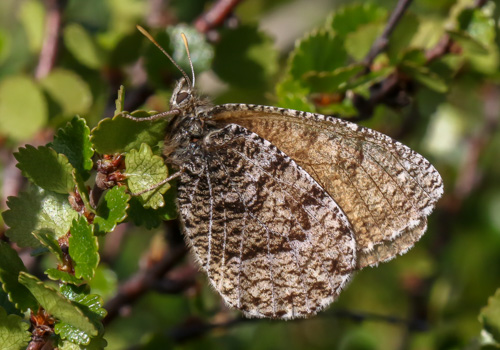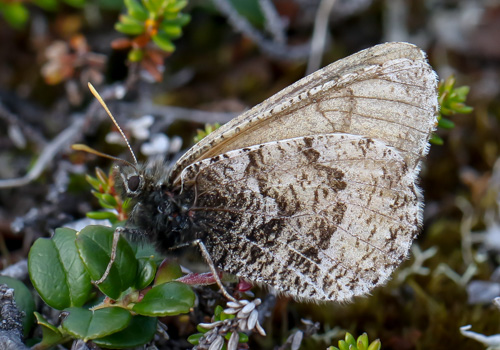 N Norway, July 2022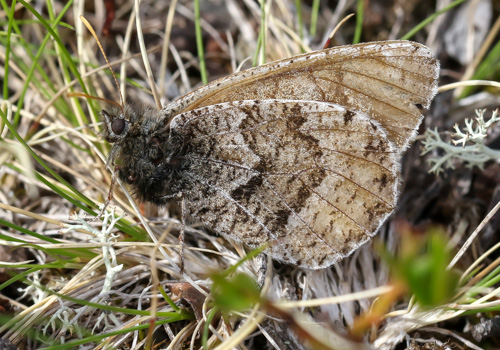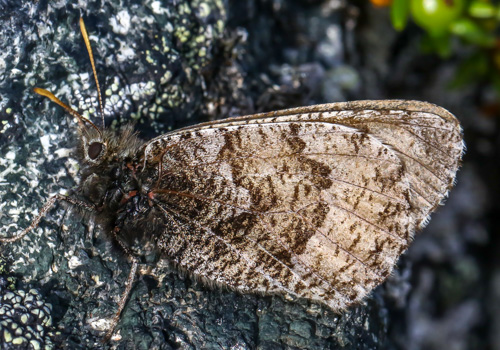 N Norway, July 2022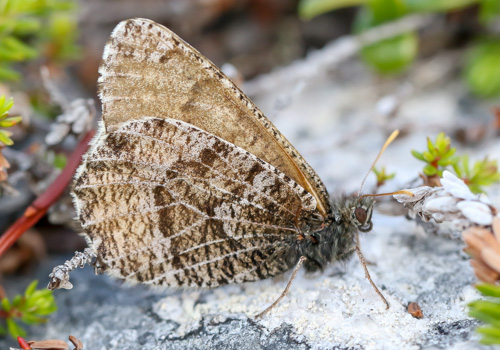 N Norway, July 2022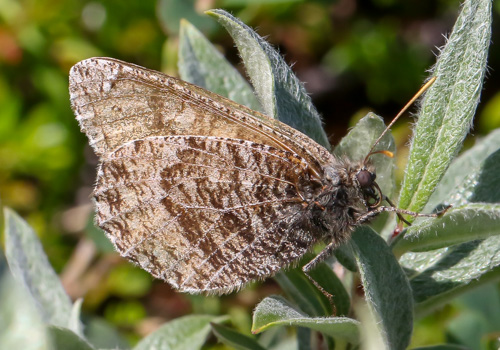 N Norway, July 2022