Erynnis marloyi
Inky Skipper
euroButterflies
by Matt Rowlings
copyright © 2003-2018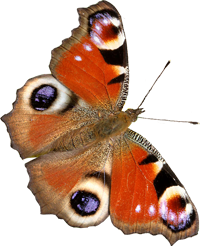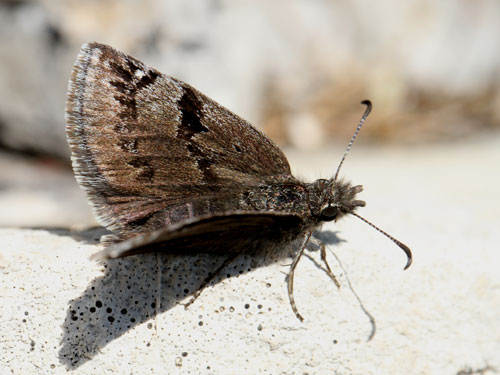 Peloppensos, Greece, June 2013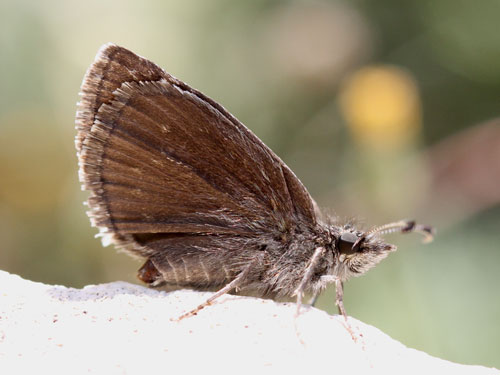 Peloppensos, Greece, June 2013
Field notes and information
Identification & Similar species: Unmistakable. The hindwings are devoid of markings.
Distribution & Flight: Local from FYROM, Albania, Greece and many of the Greek islands in the eastern Aegean. Single brooded from late April to June.
Habitat & Behaviour: Dry rocky grassy places. It flies very rapidly in open country where it rests on rocks and is very hard to approach. When feeding they let their guard down enough to take pictures.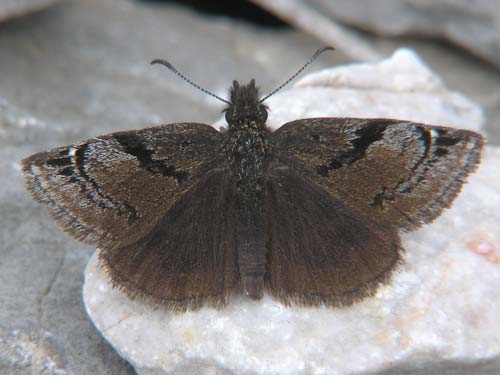 Kozani, Greece, May 2004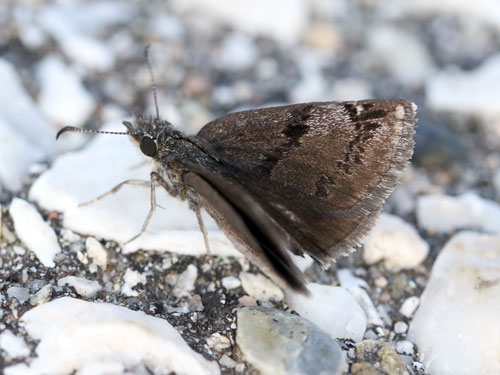 NW Greece, July 2016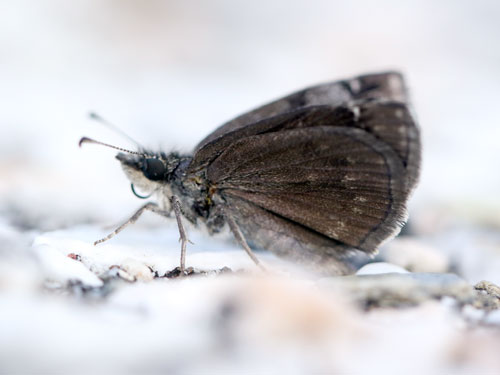 NW Greece, July 2016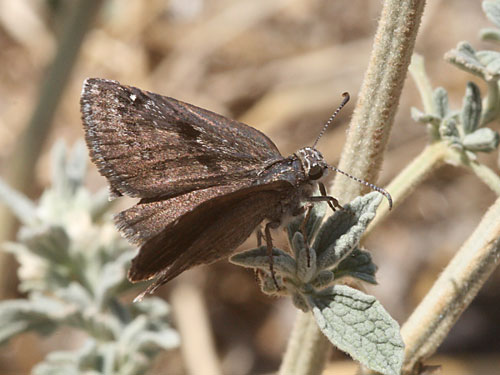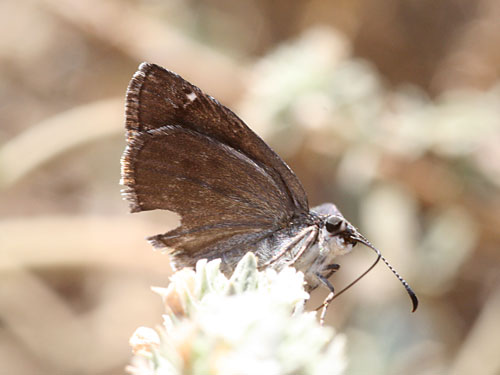 NW Greece, August 2008
Normally only single brooded, this is a very very late specimen or evidence of a partial second brood.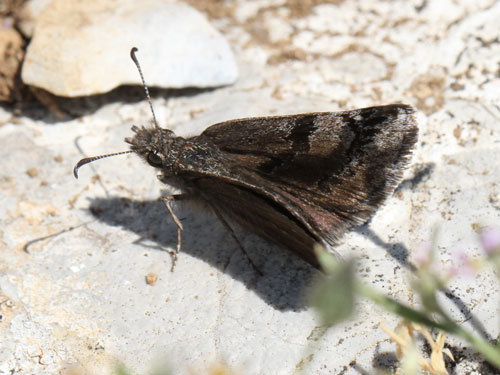 Peloppensos, Greece, June 2013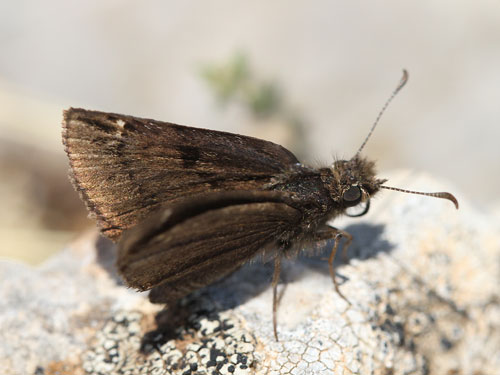 Peloppensos, Greece, June 2013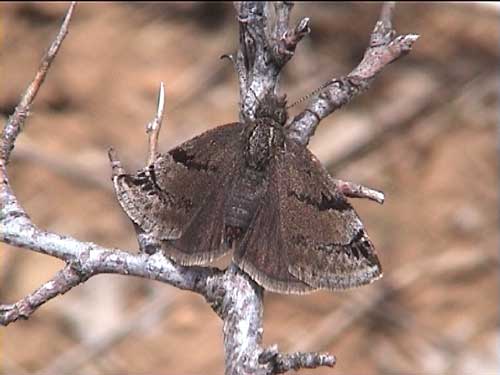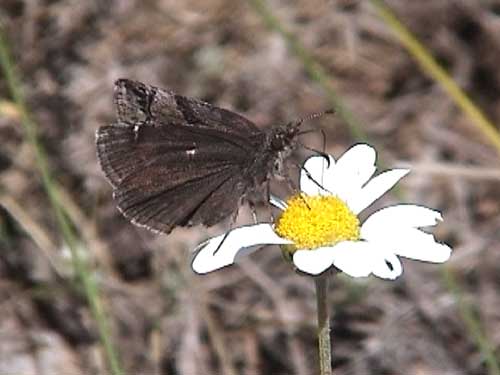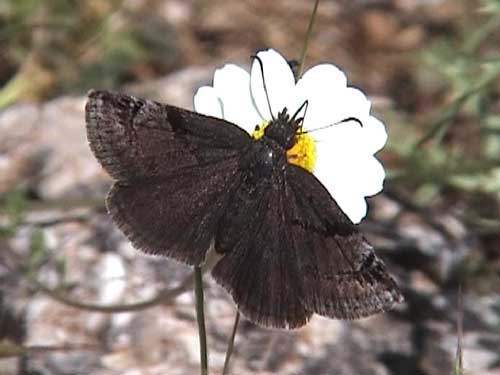 Pelopennesos, Greece, June 2002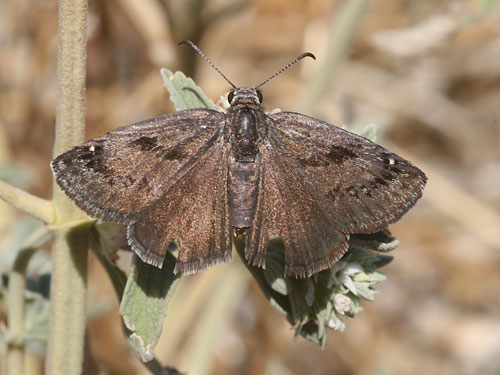 NW Greece, August 2008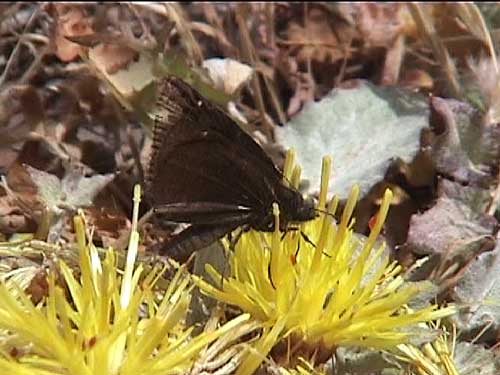 Samos, Greece, June 2002