Polygonia egea
Southern Comma
euroButterflies
by Matt Rowlings
copyright © 2003-2023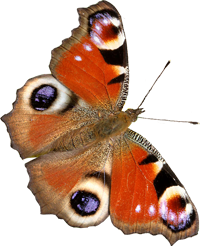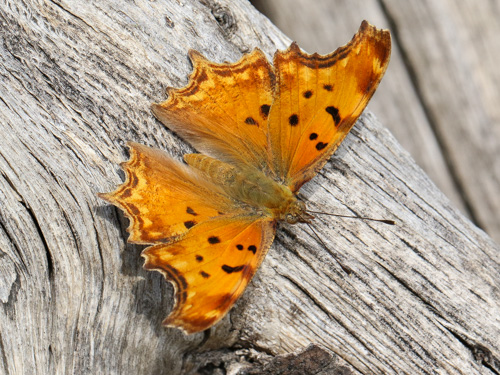 Samos, Greece, June 2018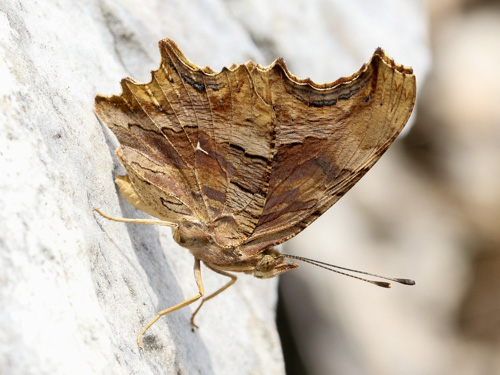 Samos, Greece, June 2018
Field notes and information
A rather local species from hot dry places in southern Europe. It frequents walls, cliffs and rock faces where the larval foodplant grows - these places are often extremely hot in summer!
Identification & Similar species: Resembles the comma, P. c-album, distinguishing features are described on the species page for that species.
Distribution & Flight: SE France, Italy, Balkans, Greece. It appears to have drastically reduced in range in France from the 1990s.
Flies throughout the summer in 2 or 3 generations. Hibernates as an adult, emerging in early spring.
Habitat & Behaviour: Cliffs or rocky places, often with open woodland or scrub nearby. Also found in villages where walls and rough places provide niches for the food plant to grow.
Loves resting on rock faces or walls where it basks in bright sunshine. I have the impression it generally basks with head facing downwards. Also loves nectar rich flowers such as red valerian and dwarf alder.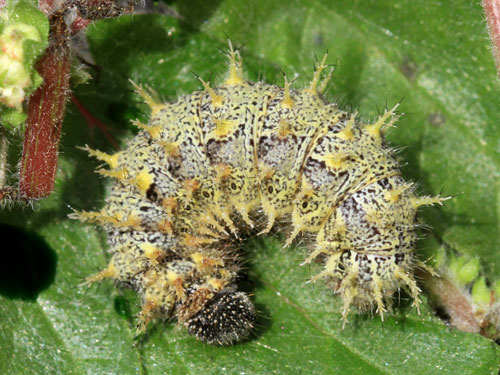 Alpes Maritimes, France, May 2012
A yellowish form.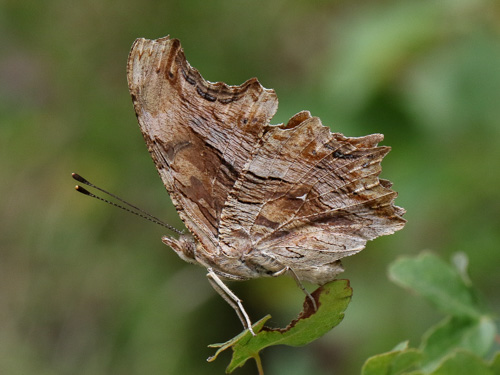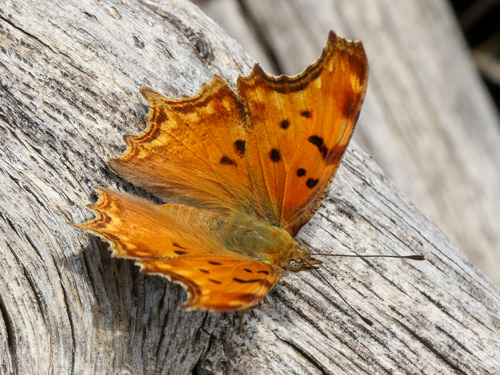 Samos, Greece, June 2018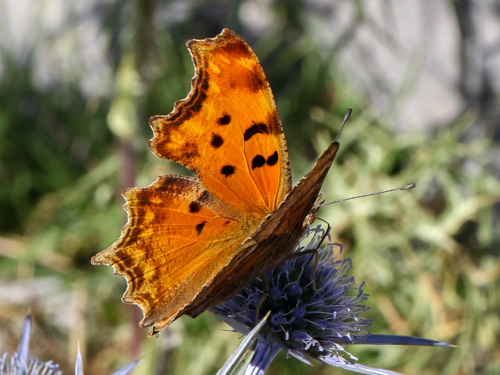 S Greece, July 2018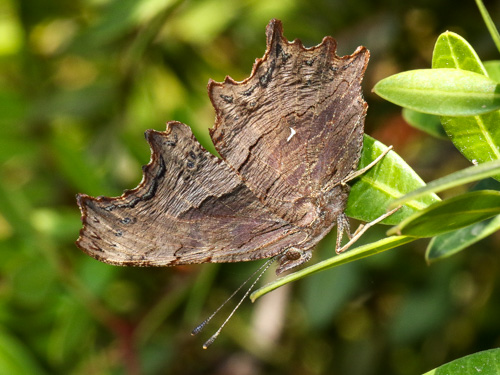 Crete, Greece, October 2017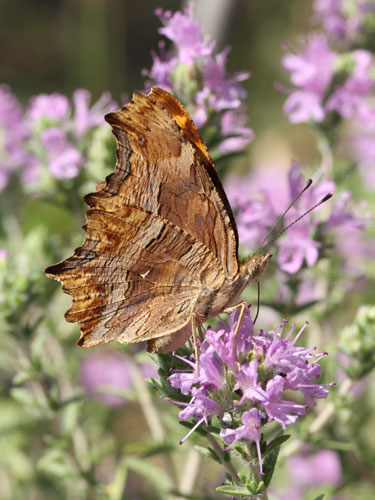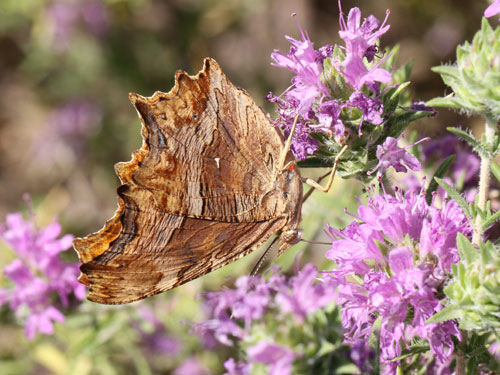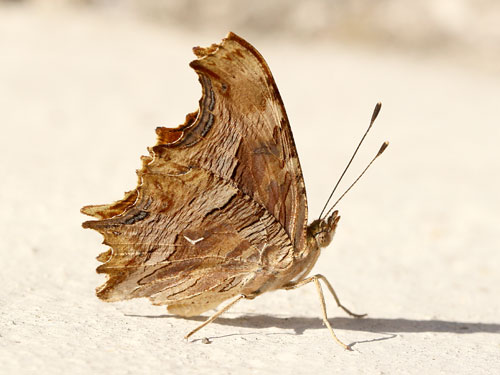 Peloppensos, Greece, June 2013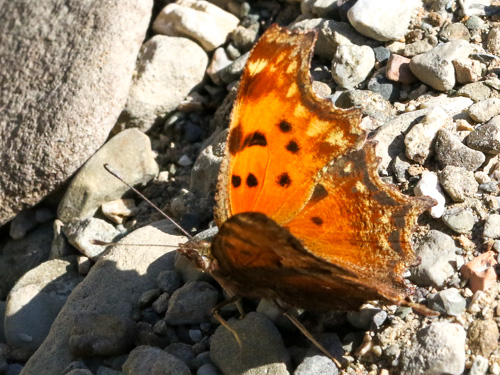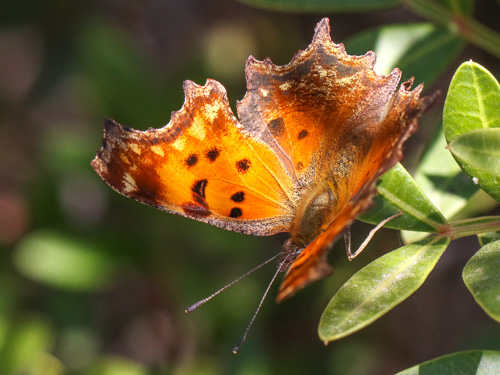 Crete, Greece, October 2017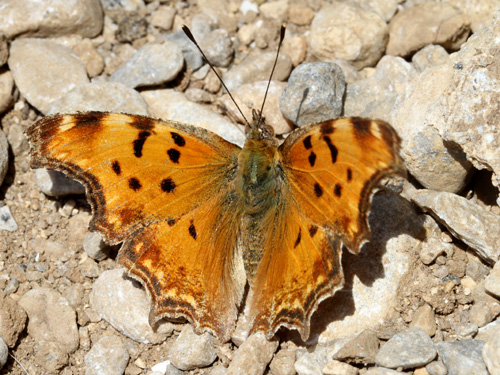 Crete, Greece, April 2014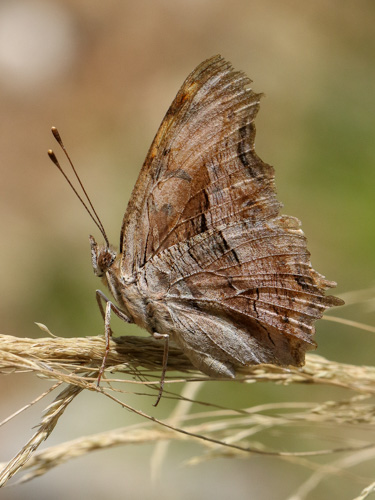 Samos, Greece, June 2018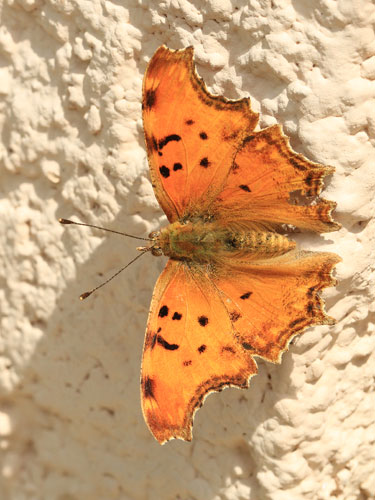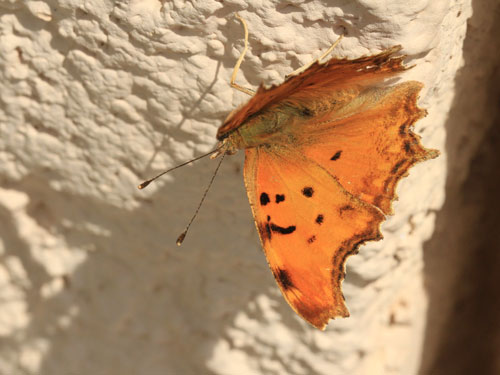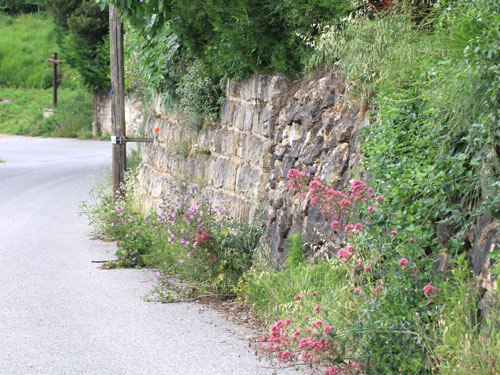 Alpes Maritimes, France, May 2012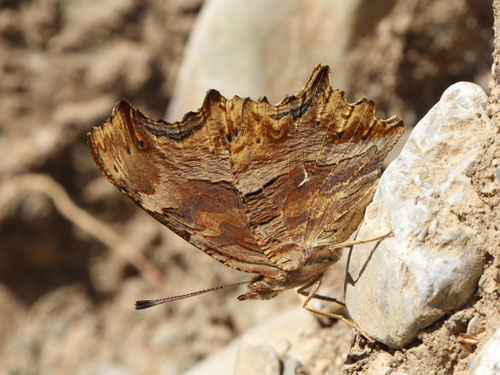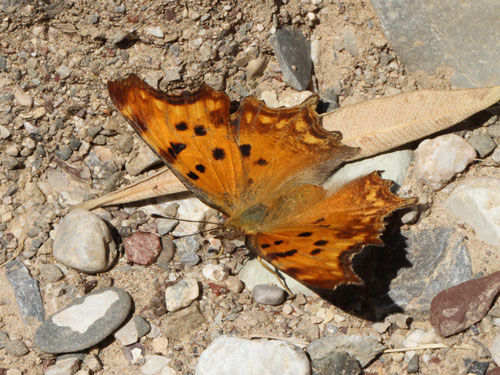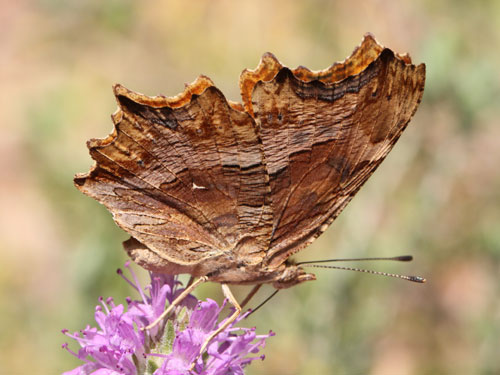 Peloppensos, Greece, June 2013