Gegenes pumilio
Pigmy Skipper
euroButterflies
by Matt Rowlings
copyright © 2003-2023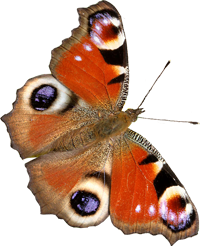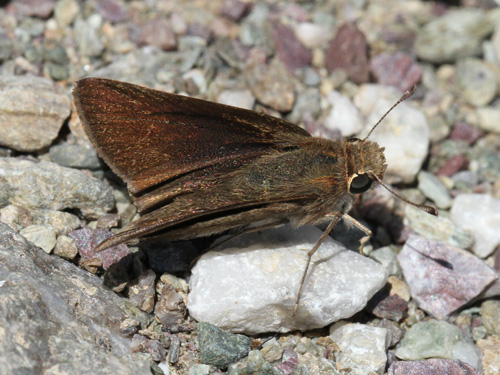 Crete, Greece, April 2014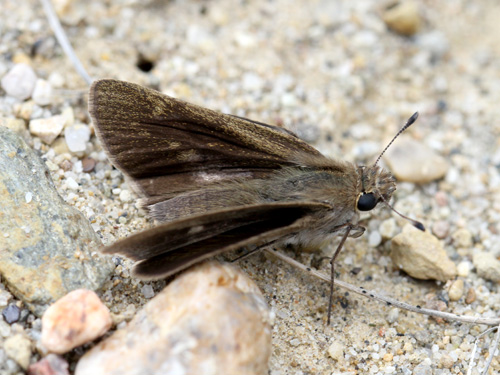 Crete, Greece, April 2014
Field notes and information
This rather dull dark brown species is found the length of the Mediterranean in localised coastal regions of the Mediterranean. Apparently in decline in many places though and may already have been lost from southeast France. Very rare in north Africa, perhaps the best places to find it are the eastern Mediterranean islands - where I've found it.
I was browsing the possible photographs to publish here when I noticed the rather strange and unexpected appendages on the proboscis. I had no idea what they are, having never heard of their existence before. It turns out that they are the pollina from an Orchid - the pollina is attached to the proboscis by a sticky pad called the viscidium via a short stalk. From what I gather when the butterfly visits another flower the pollina, or pollen sacks, are ideally placed to stick to the next flower, thus ensuring pollination.
Identification & Similar species: Resembles the golden skippers in form but is much darker brown and lacks any orange coloration.
Very closely resembles the Mediterranean skipper G. nostrodamus which has (usually) fewer and rather indistinct white spots on the underside. The size and density of long hair like scales protruding from the costa (leading edge) of the underside hindwing helps separate the species - short and sparse in the current species vs long and dense.
Distribution & Flight: Essentially coastal in distribution, from north Africa, Spain (although there is some doubt it actually occurs(ed) there), southeast France (probably extinct) and southeast Europe, including many islands. Flies in 2 or 3 broods from April to October, uncommon in the spring generation.
Habitat & Behaviour: It flies very fast in extremely hot dry rocky places. It sits on the hottest rocks in full sun where its speed and reactions are presumably necessary to evade its similarly active cold-blooded predators such as lizards.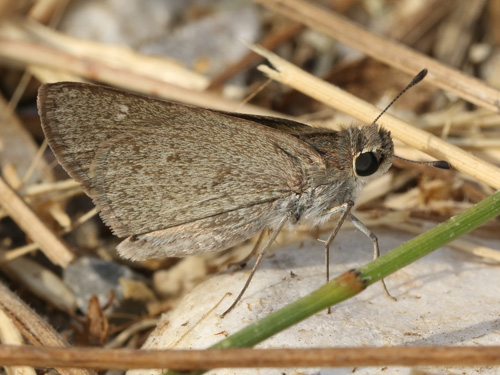 Samos, Greece, June 2018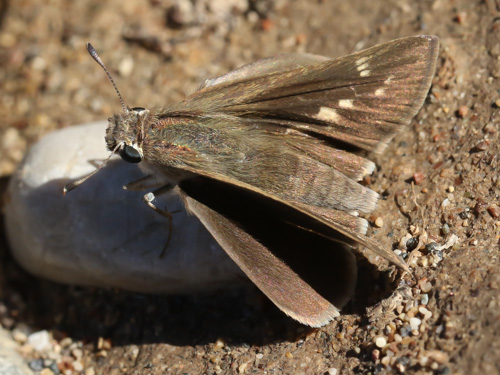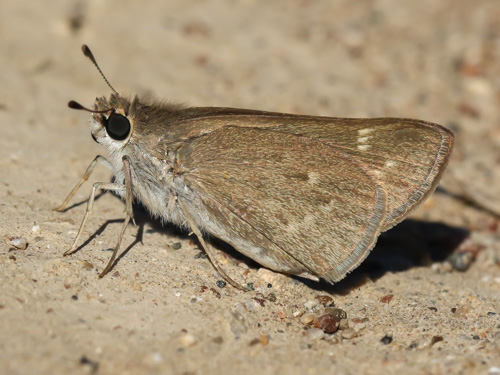 Rhodes, Greece October 2018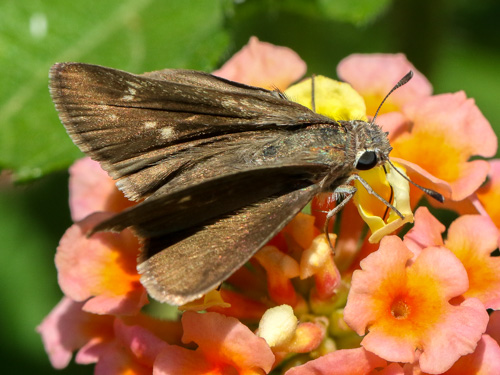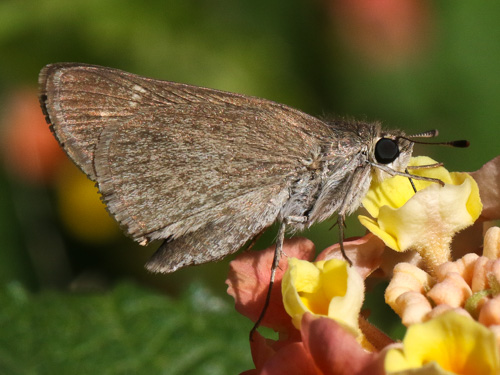 Crete, Greece, October 2017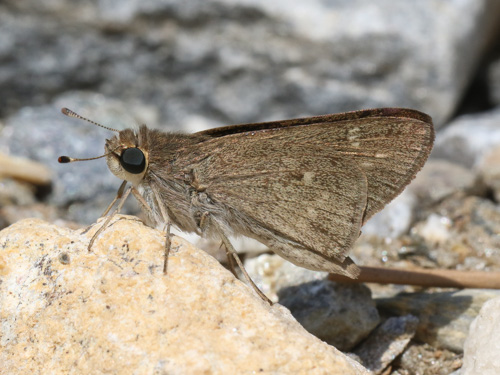 Samos, Greece, June 2018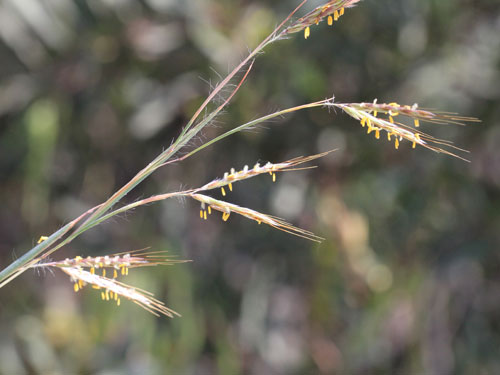 Var, France, May 2012
Larval food plant, Hyparrhenia hirta.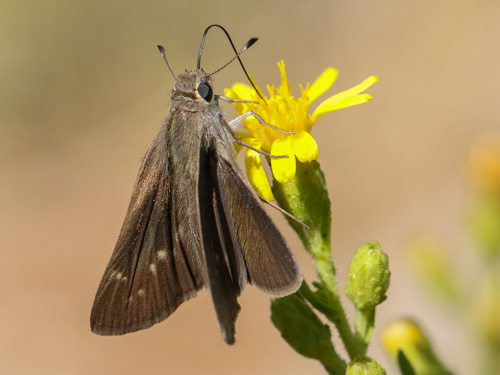 Crete, Greece, October 2017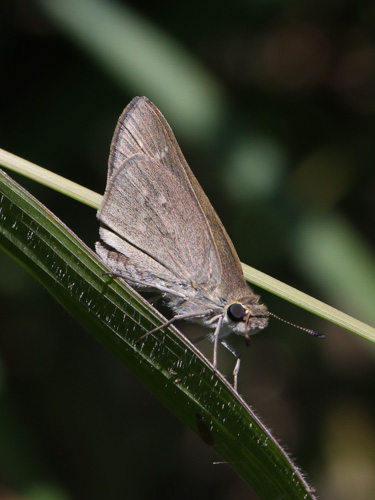 Crete, Greece, June 2018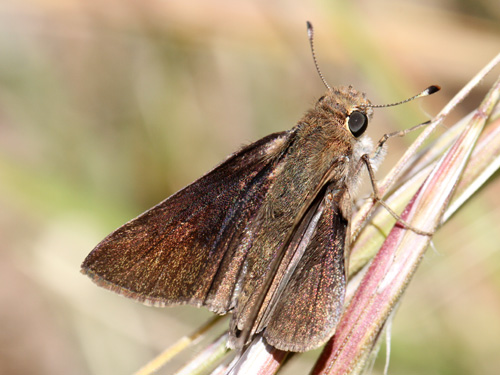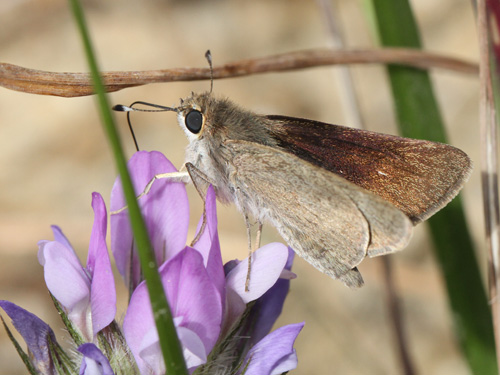 Crete, Greece, April 2014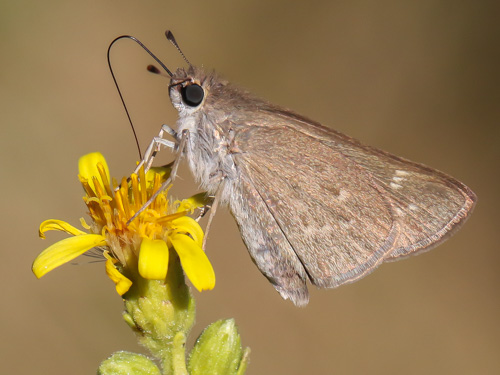 Rhodes, Greece October 2018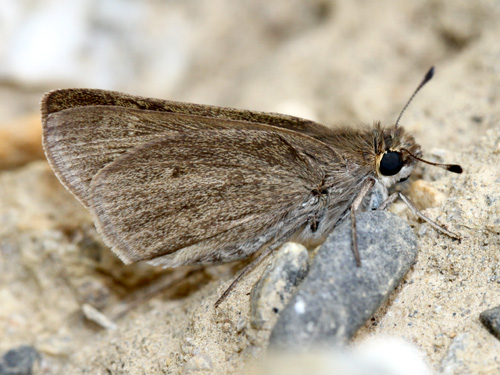 Crete, Greece, April 2014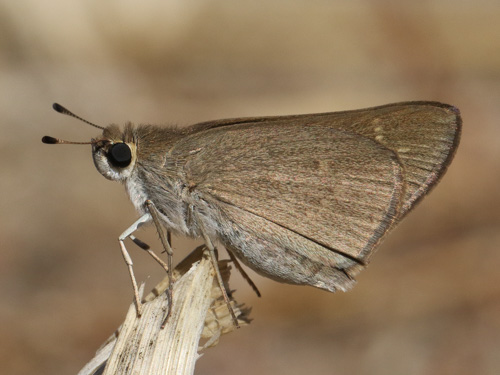 Crete, Greece, June 2018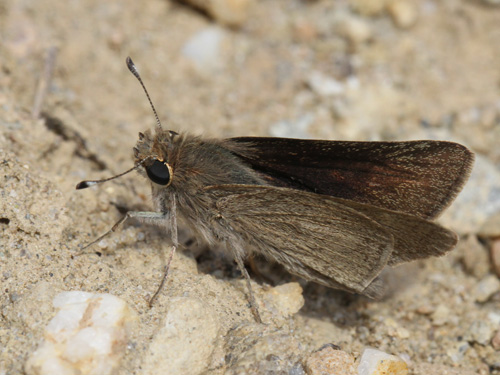 Crete, Greece, April 2014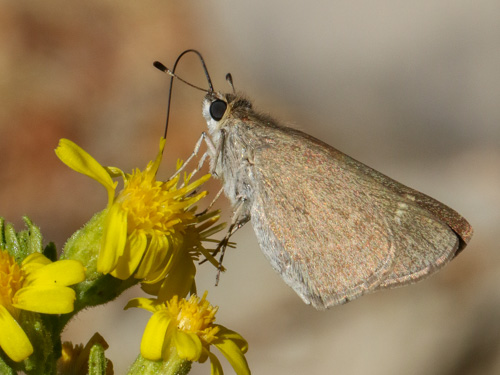 Crete, Greece, October 2017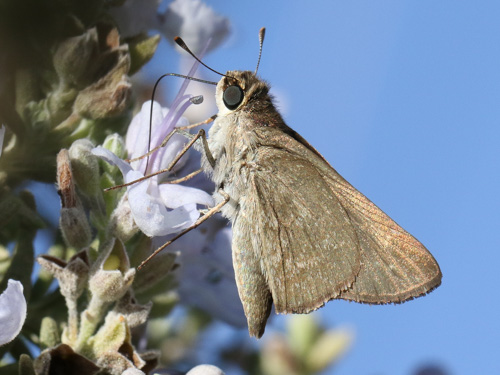 Crete, Greece, October 2017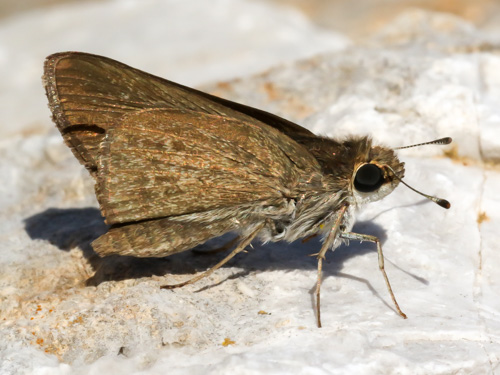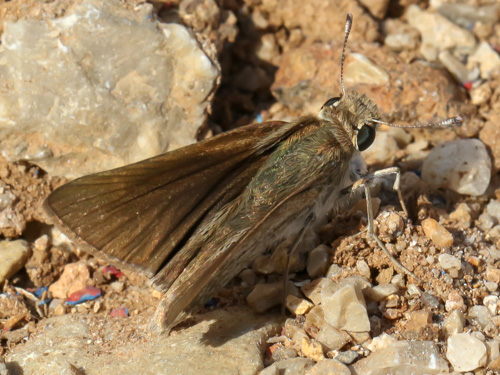 Simi, Greece October 2018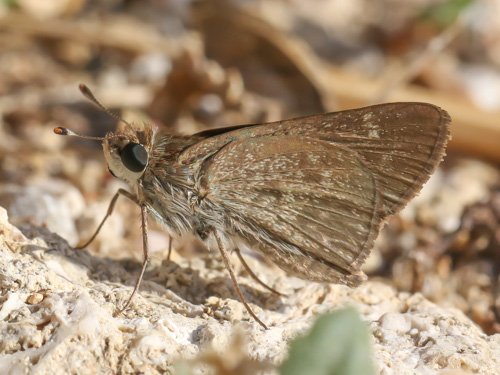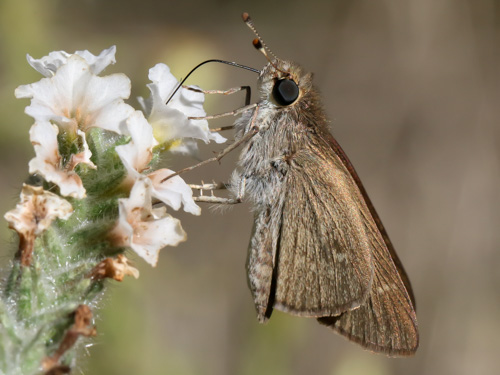 Rhodes, Greece October 2018