Euphydryas cynthia
Cynthia's Fritillary
euroButterflies
by Matt Rowlings
copyright © 2003-2023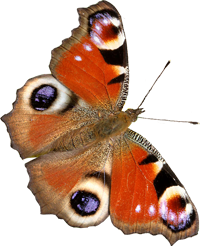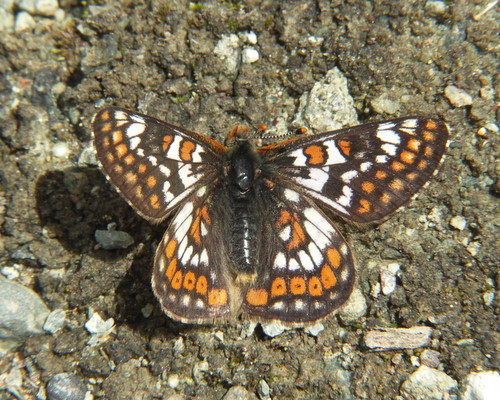 Valais, Switzerland, July 2006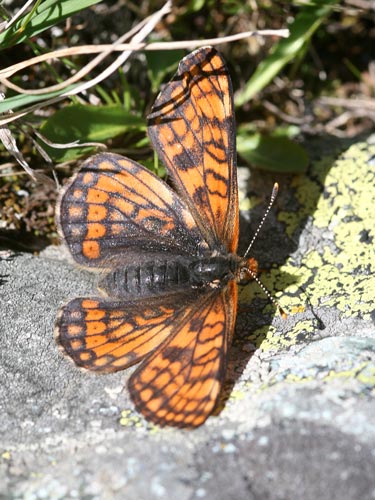 Valais, Switzerland, July 2007
Field notes and information
A butterfly of high alpine slopes. The males are particularly spectacular with the typical orange ground colour of the fritillaries replaced by brilliant white. Usually only found in low numbers.
Identification & Similar species: No other species are similar.
Distribution & Flight: High altitudes in the Alps and also the Pirin Mts of Bulgaria. Single brooded in July.
Habitat & Behaviour: Open grassy slopes often with low juniper bushes.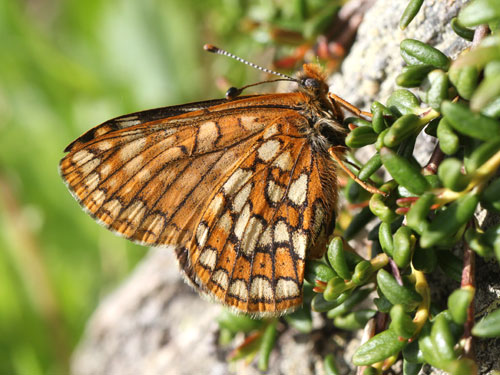 Tessin, Switzerland, August 2013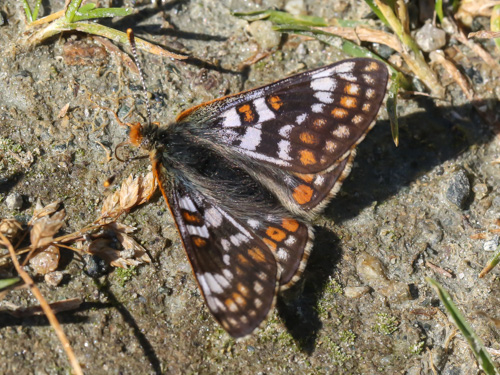 Valais, Switzerland, July 2019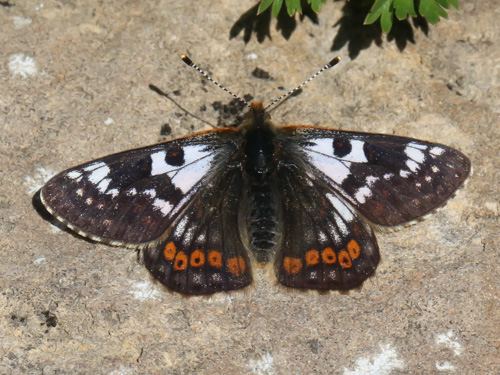 Bern, Switzerland, August 2019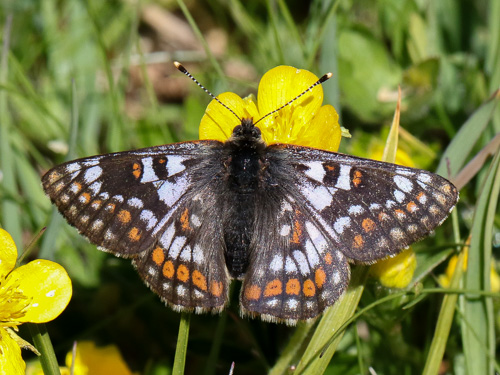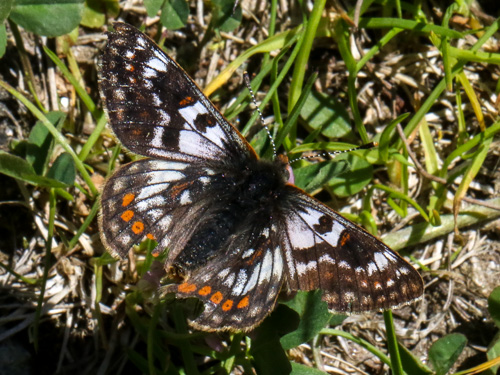 Valais, Switzerland, July 2018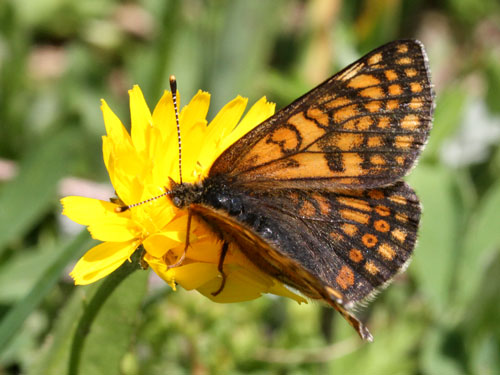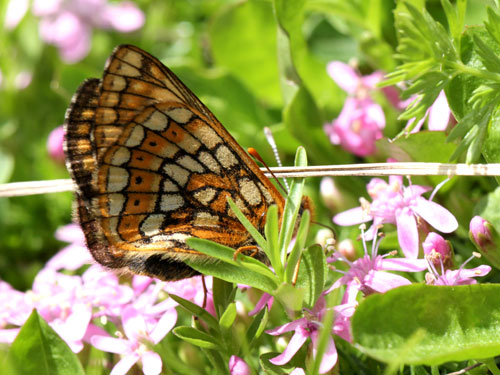 Tessin, Switzerland, August 2013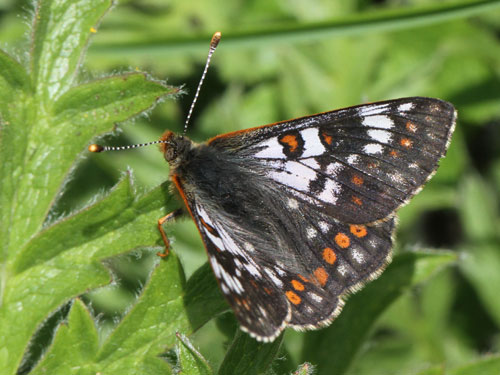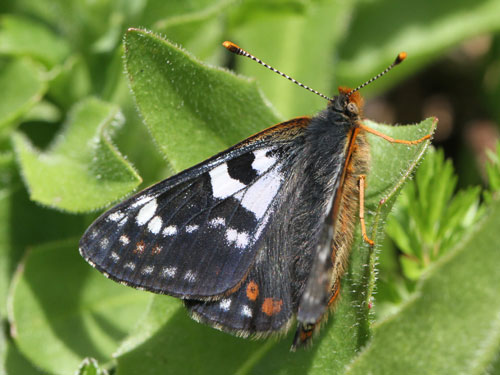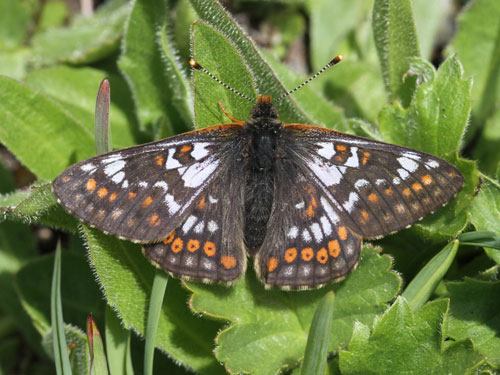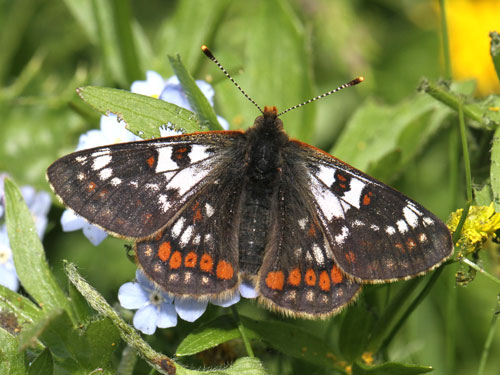 Tessin, Switzerland, August 2013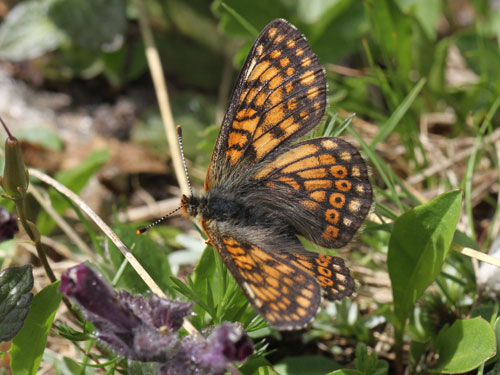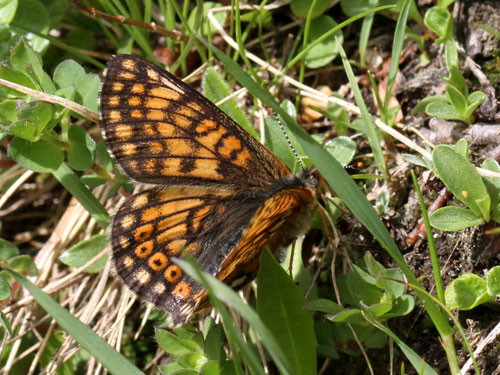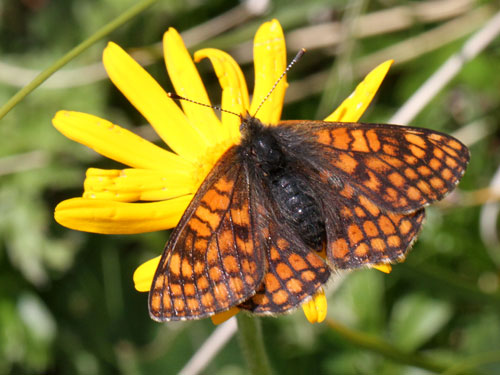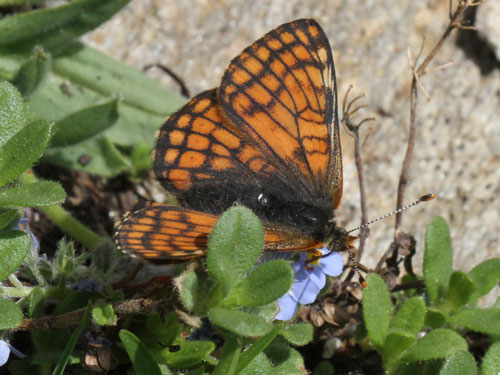 Tessin, Switzerland, August 2013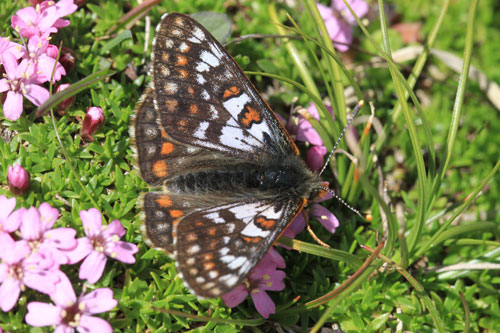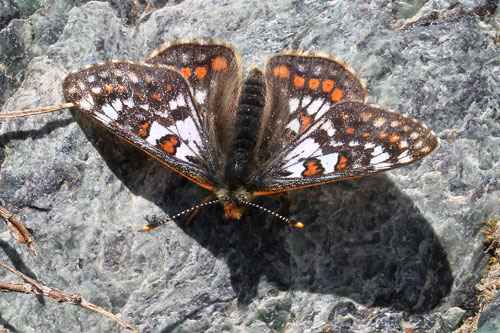 Valais, Switzerland, July 2011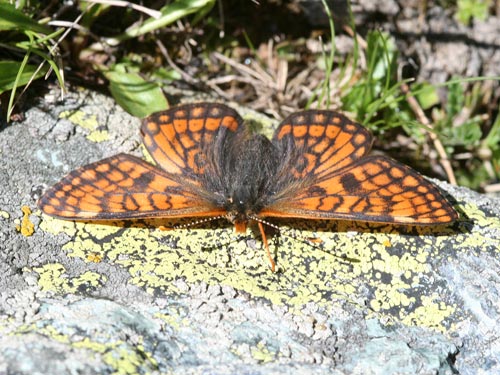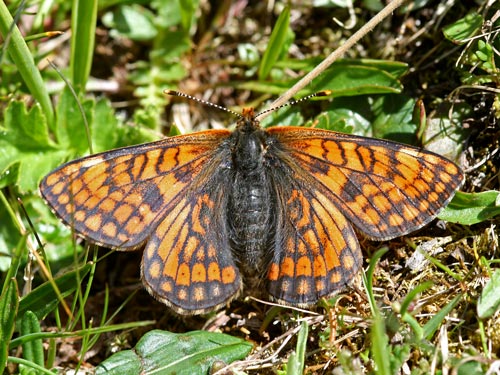 Valais, Switzerland, July 2007