Cupido carswelli
Carswell's Small Blue
euroButterflies
by Matt Rowlings
copyright © 2003-2023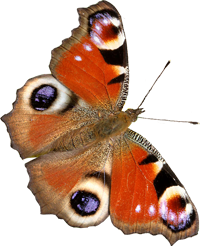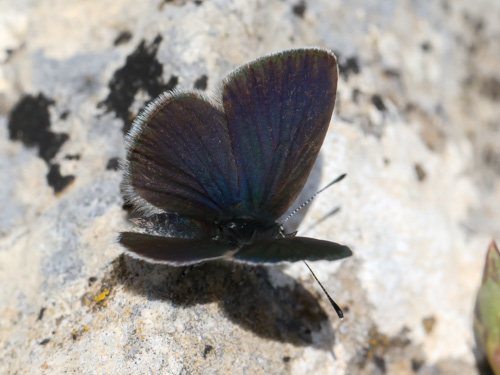 Granada, Spain, May 2019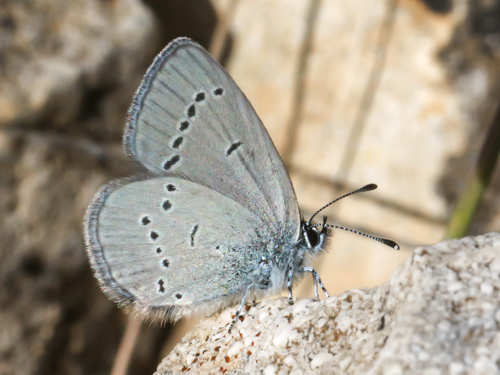 Granada, Spain, May 2019
Field notes and information
Very similar to the small blue C. minimus of which it is often considered a subspecies. Confined to southern Spain, the two taxa so not overlap in range.
Identification & Similar species: It's range doesn't overlap that of the small blue C. minimus. It may overlap with the similar Lorquin's blue C. lorquinii. The male uppersides are quite different with the latter species having a distinctive very dark blue colour. I think females are indistinguishable.
Distribution & Flight: Confined to the Sierras of SE Spain from around 1000m to 1800m, with a flying season centred in May.
Habitat & Behaviour: It flies in dry grassy places with rocks and stones with patches of scrub.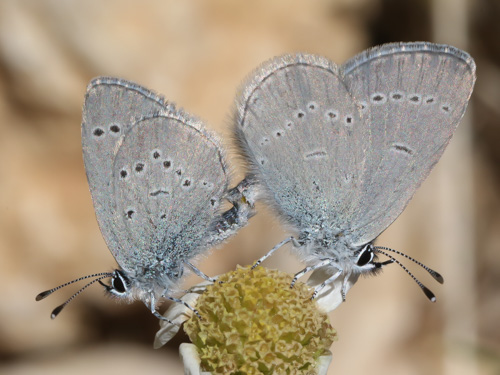 Granada, Spain, May 2019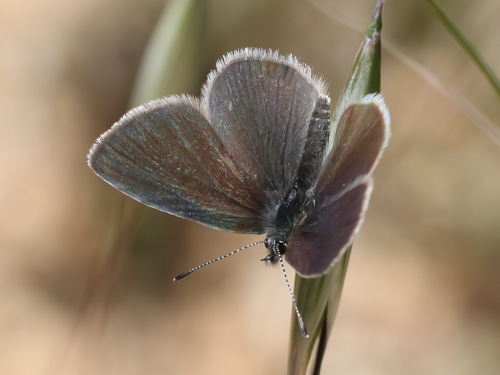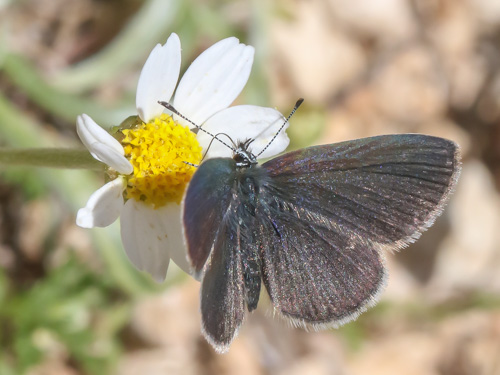 Granada, Spain, May 2019
Granada, Spain, May 2019
Granada, Spain, May 2019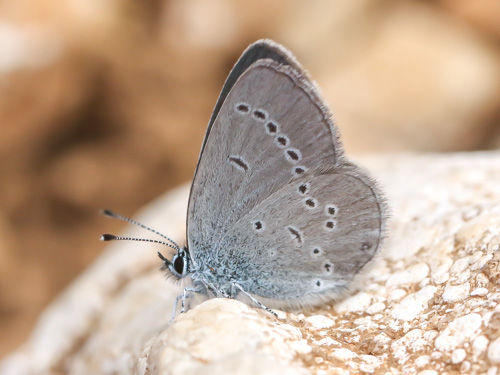 Granada, Spain, May 2019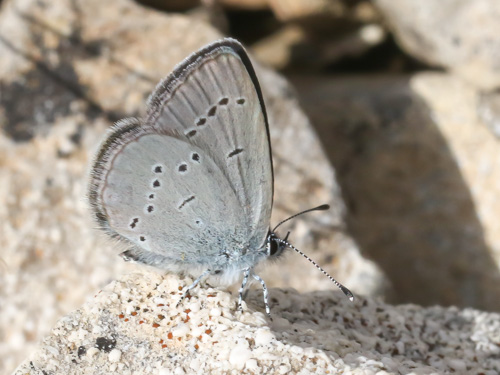 Granada, Spain, May 2019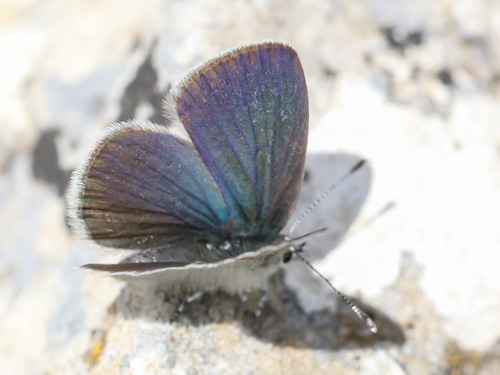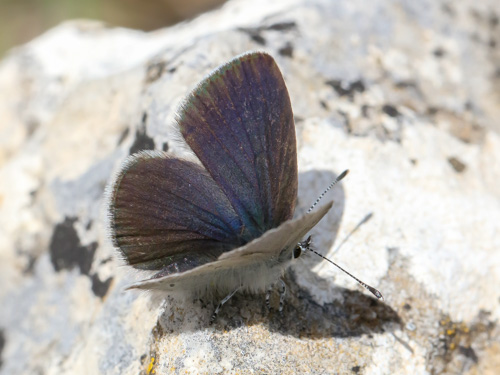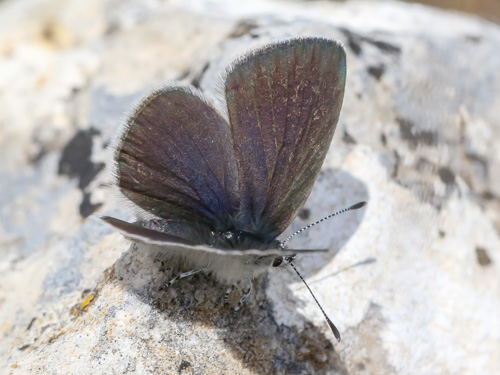 Granada, Spain, May 2019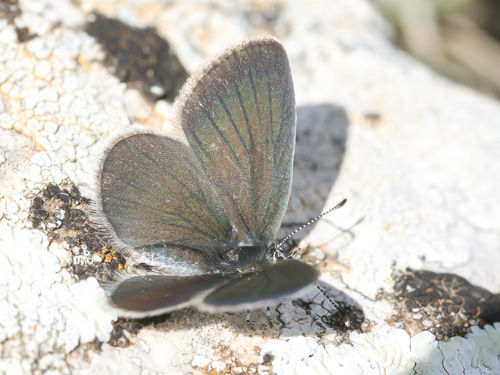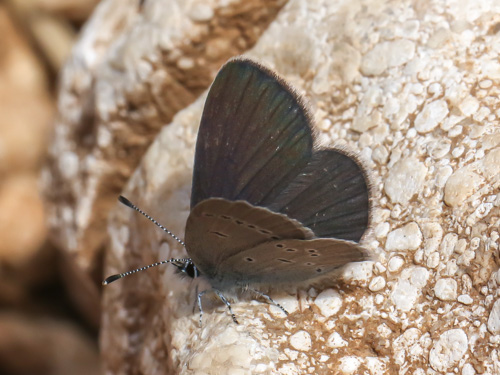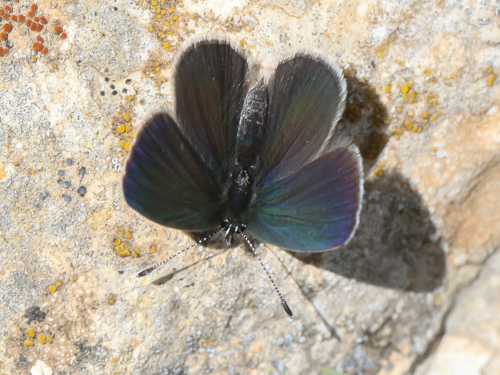 Granada, Spain, May 2019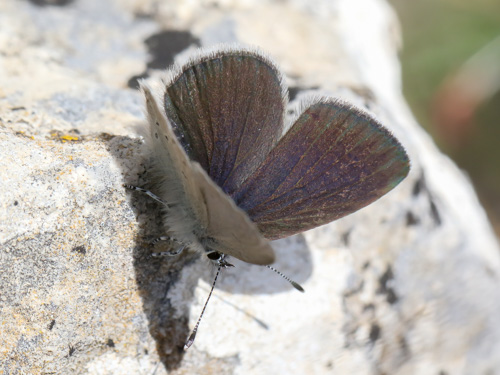 Granada, Spain, May 2019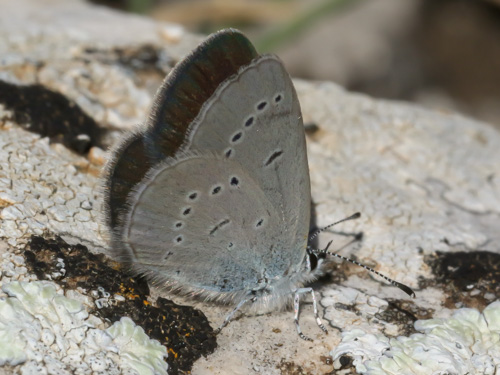 Granada, Spain, May 2019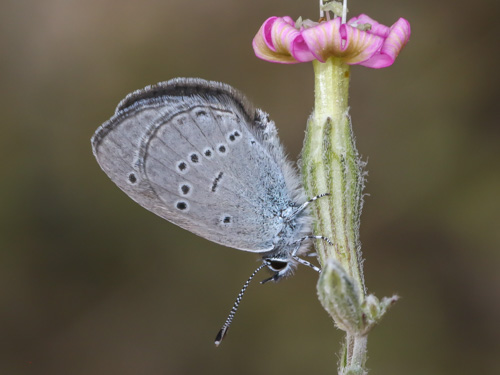 Granada, Spain, May 2019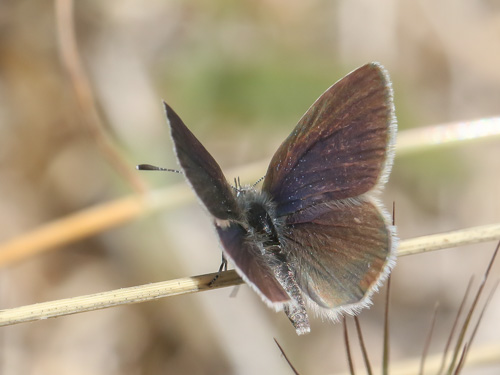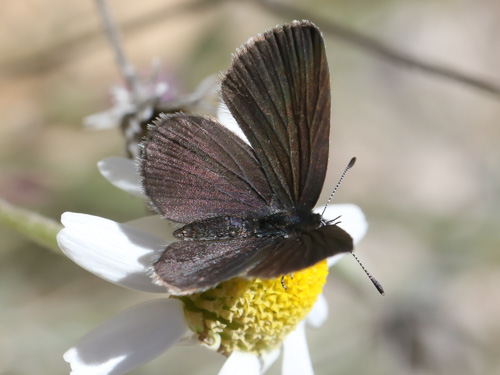 Granada, Spain, May 2019