Thymelicus hyrax
Levantine Skipper
euroButterflies
by Matt Rowlings
copyright © 2003-2023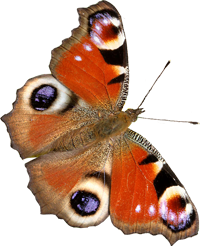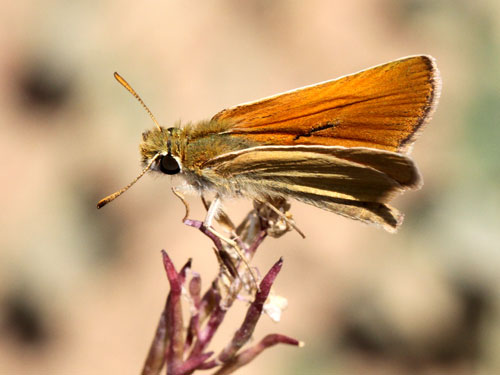 S Greece, June 2013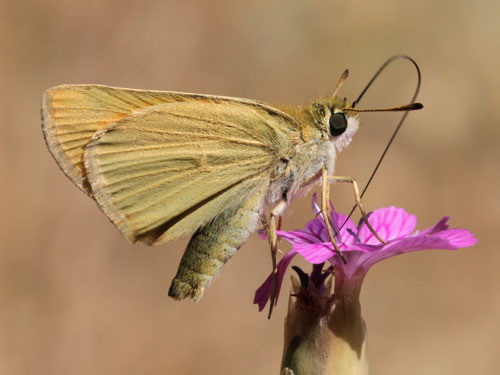 S Greece, June 2013
Field notes and information
A very local and hard to find species, only known from a few places in Greece and a couple of Greek islands.
Identification & Similar species: Slighly larger than the similar small and Essex skippers T. sylvestris & T. lineola. Characterised by a prominent bright orange rectangular patch on the upper forewing. The male sex brand is interrupted.
Distribution & Flight: In Europe only from the Askion Mts and Mt Parnassos, although possibly overlooked. Also from the larger Greek islands close to the Turkish mainland such as Samos. Single brooded in May and June.
Habitat & Behaviour: Hot dry grassy places in hills. We found it in hot dry grassy gullies - strongly attracted to flowers.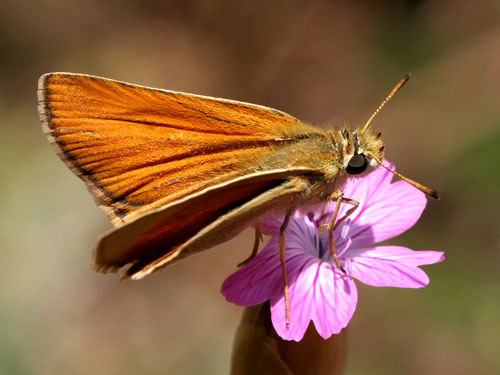 S Greece, June 2013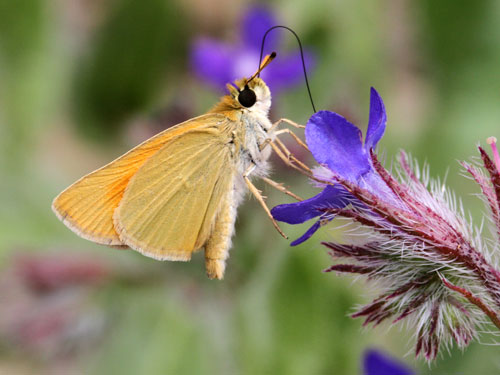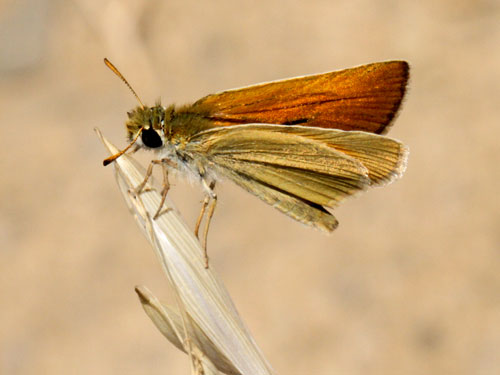 S Greece, June 2013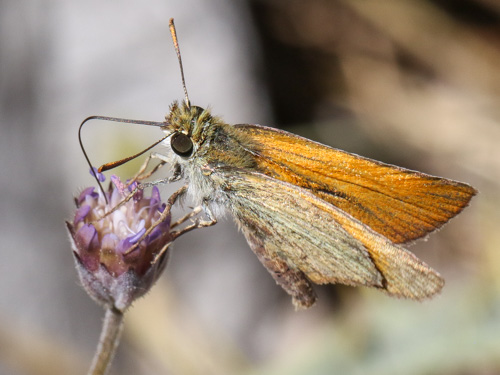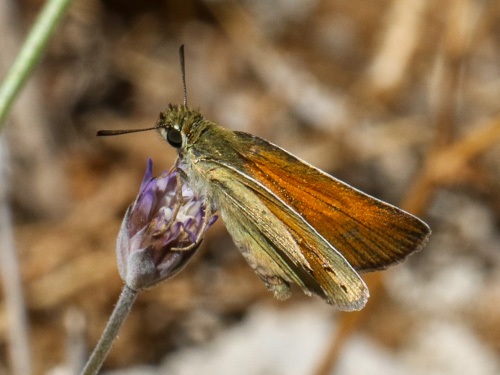 Simi, Greece, May 2017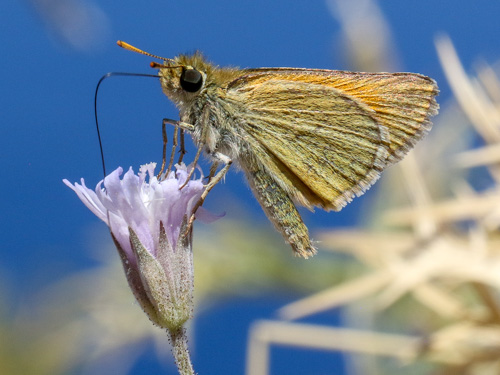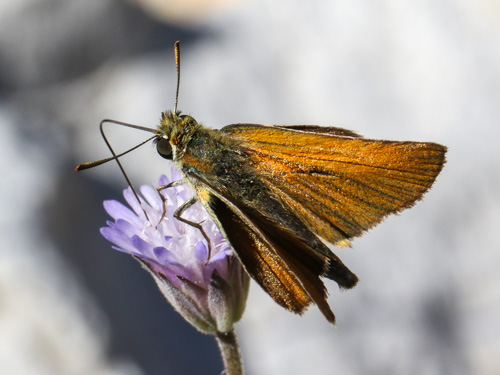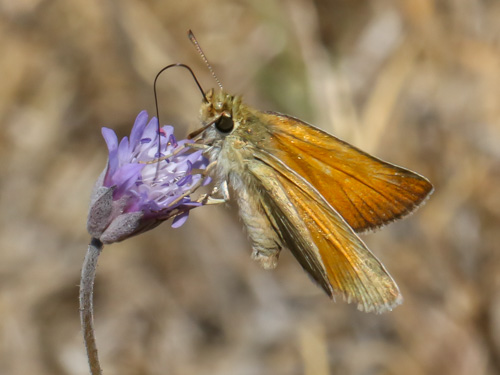 Simi, Greece, May 2017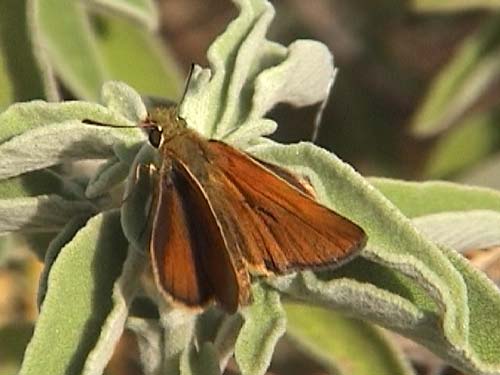 Samos, Greece, June 2002
Note broken scent brand and bright orange patch along leading edge of forewing.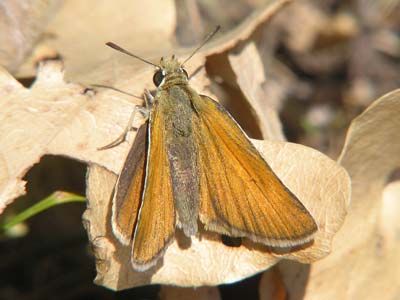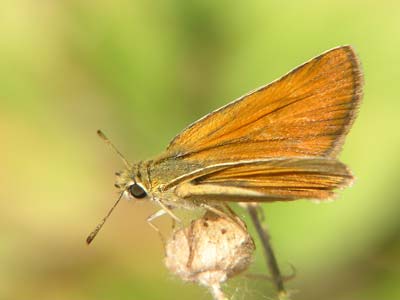 Macedonia, Greece, July 2004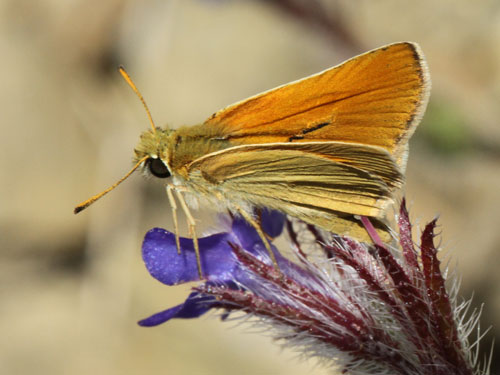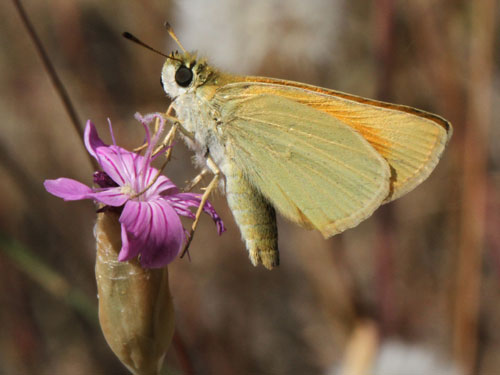 S Greece, June 2013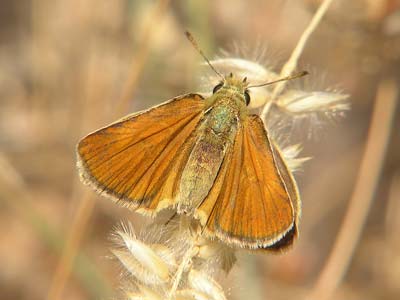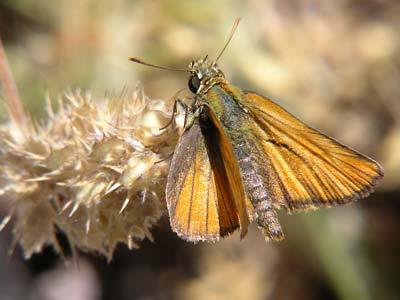 Macedonia, Greece, July 2004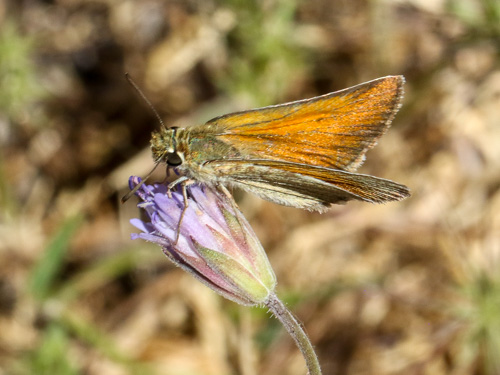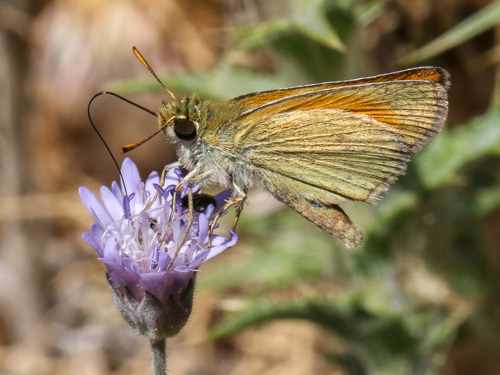 Simi, Greece, May 2017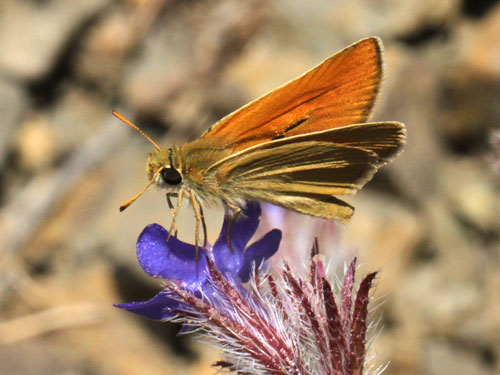 S Greece, June 2013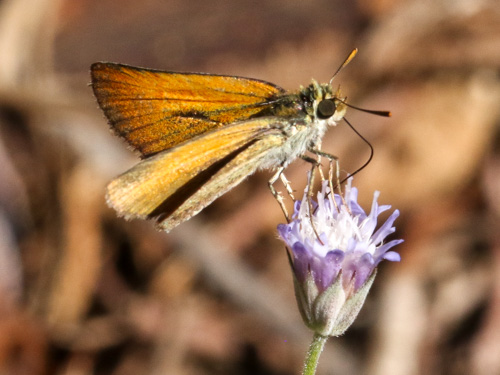 Simi, Greece, May 2017