Erebia flavofasciata
Yellow Banded Ringlet
euroButterflies
by Matt Rowlings
copyright © 2003-2023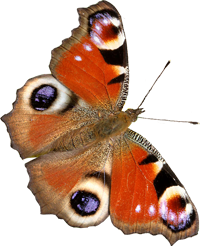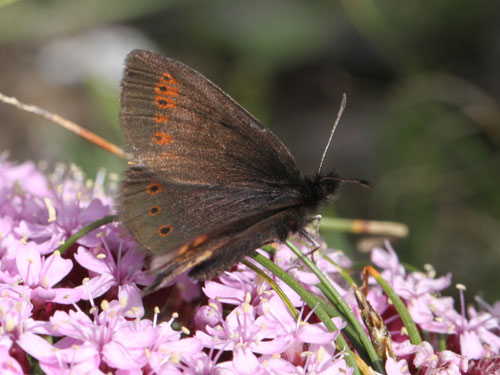 Tessin, Switzerland, August 2013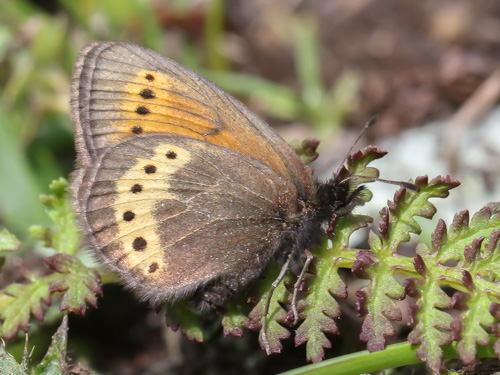 Grisons, Switzerland, July 2019
Field notes and information
An extremely local species found only in southeast Switzerland and a small part of north Italy and west Austria.
Identification & Similar species: Very distinctive yellow band on the underside hindwing. This is visible in flight to the keen eye from quite a distance - which can save a tough walk up very steep slopes.
Distribution & Flight: July. Flight time appears to be variable.
Habitat & Behaviour: It flies quite high (>2000m) and prefers warmer south facing grassy slopes.
Variation: The form from the northern part of its range, thiemei, has a slightly narrower yellow band.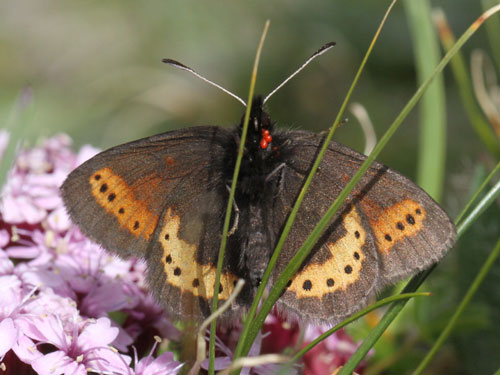 Tessin, Switzerland, August 2013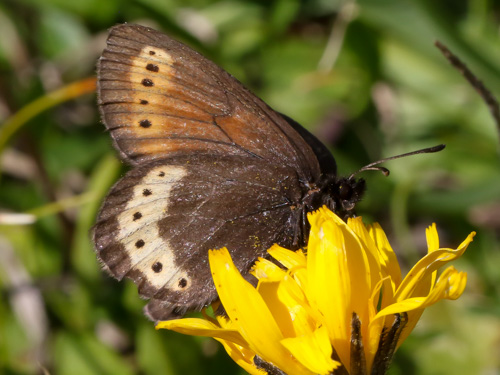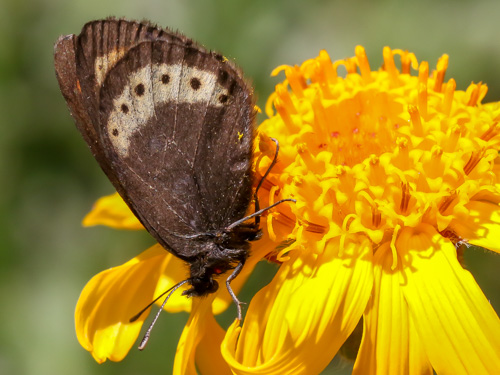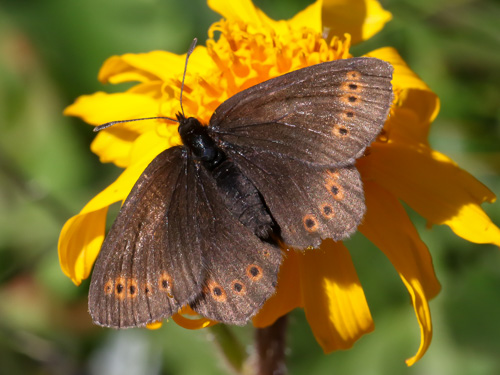 Ticino, Switzerland, July 2020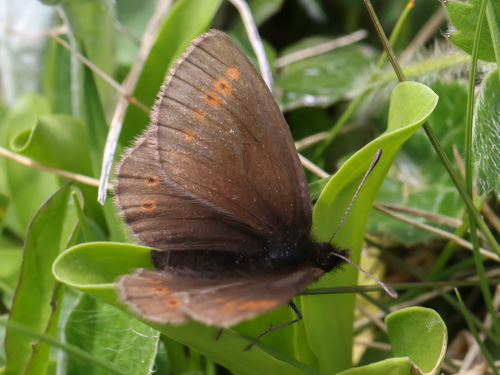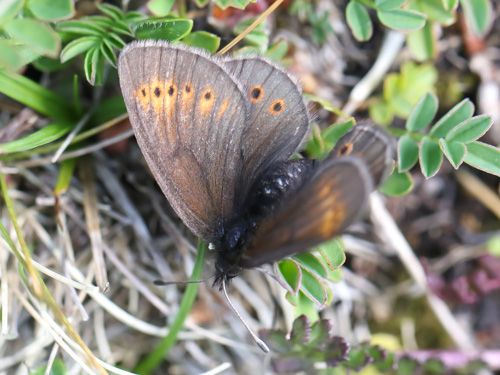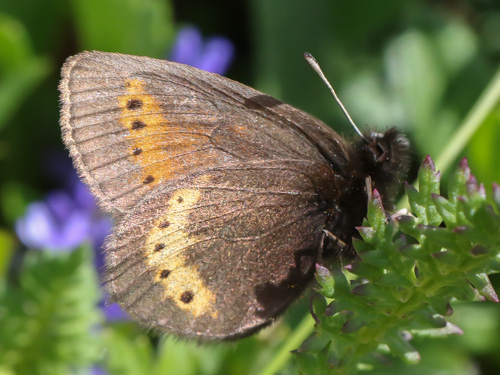 Grisons, Switzerland, July 2019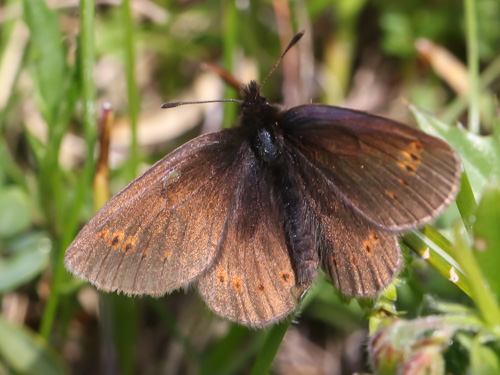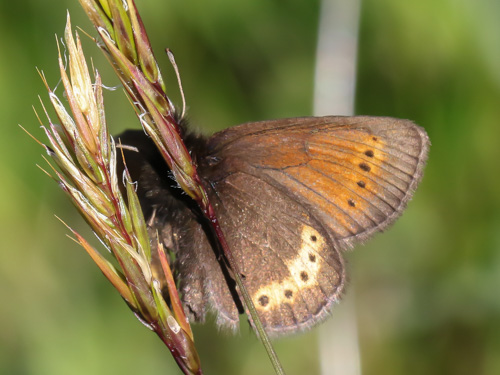 Grisons, Switzerland, July 2019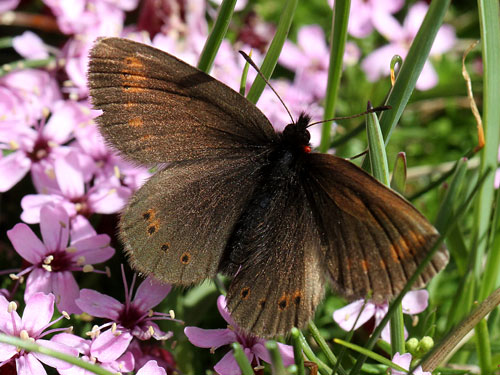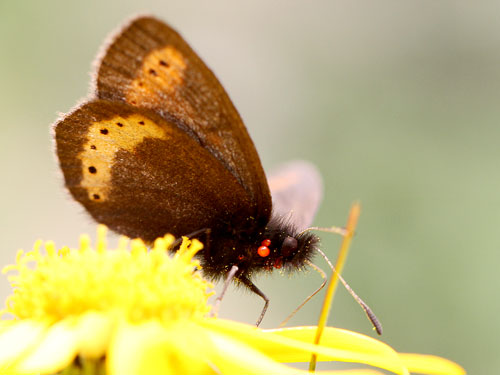 Tessin, Switzerland, August 2013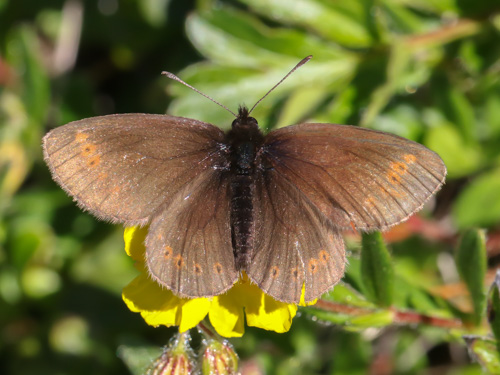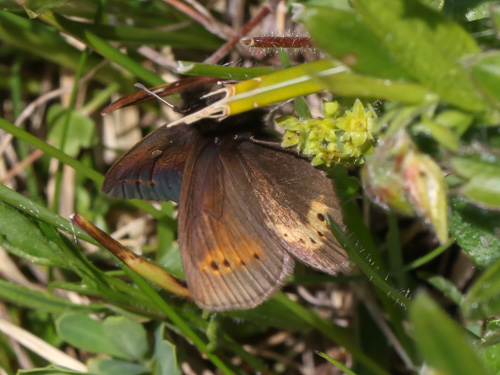 Grisons, Switzerland, July 2019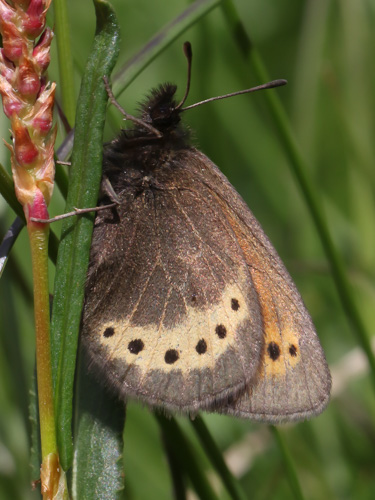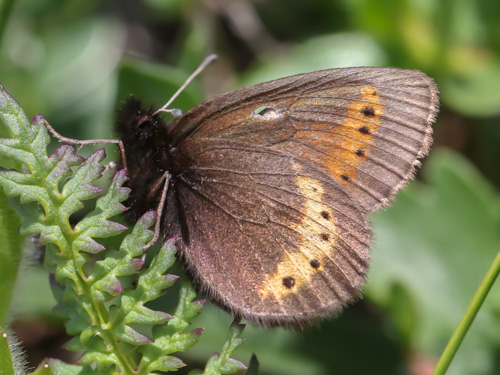 Grisons, Switzerland, July 2019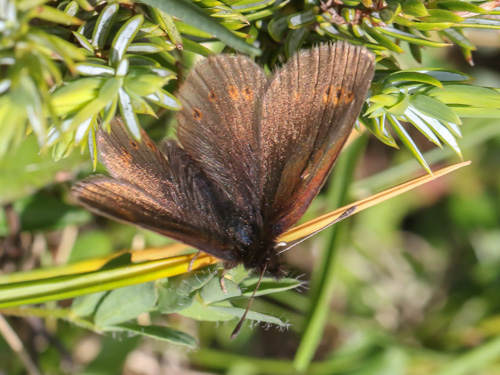 Grisons, Switzerland, July 2019