Clossiana thore
Thor's Fritillary
euroButterflies
by Matt Rowlings
copyright © 2003-2021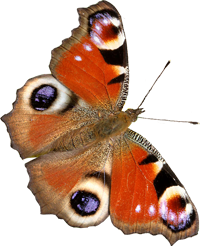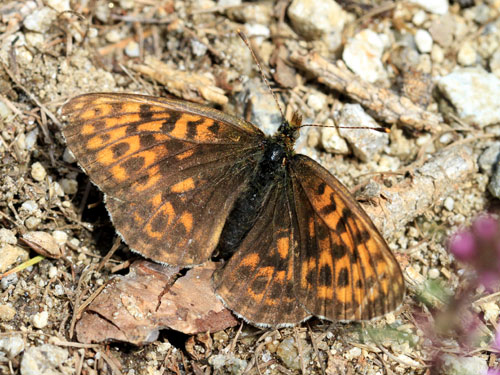 Piedmont, Italy, July 2012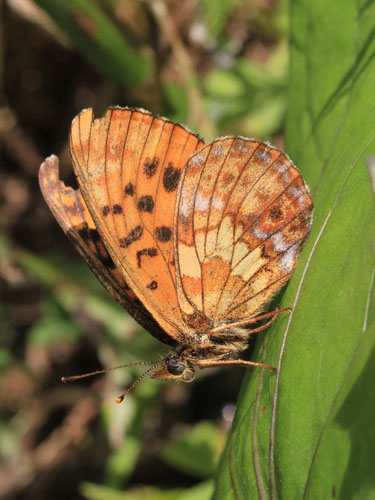 Piedmont, Italy, July 2012
Field notes and information
There are two distinct populations in Europe - mountains of Scandinavia and the Alps. Those in the Alps are much duskier than the northern populations.
Identification & Similar species: The underside hindwing has a rather indistinct washed out look. On the whole it has a rather dusky appearance, particularly those from the Alps.
Distribution & Flight: Scandinavia and the Alps. Flight is mid June and July, seasonally dependant in Scandinavia.
Habitat & Behaviour: Damp clearings in woodland. Bogs. Flies low above grassy vegetation. Also on alpine slopes amongst light woodland.
Variation: The apline population thore is much duskier than the Scandinavian borealis.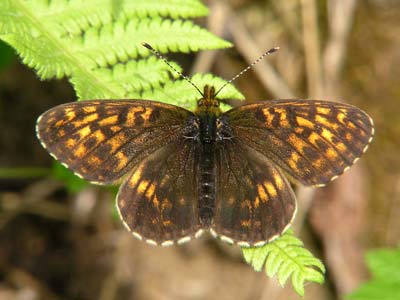 Piedmont, Italy, June 2004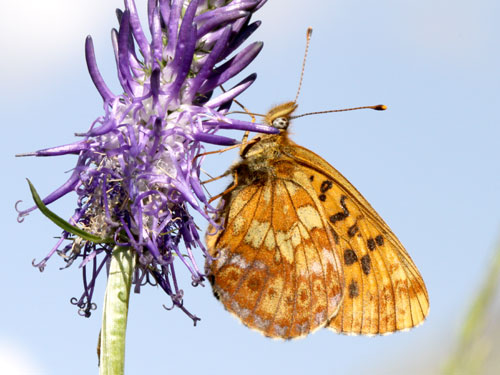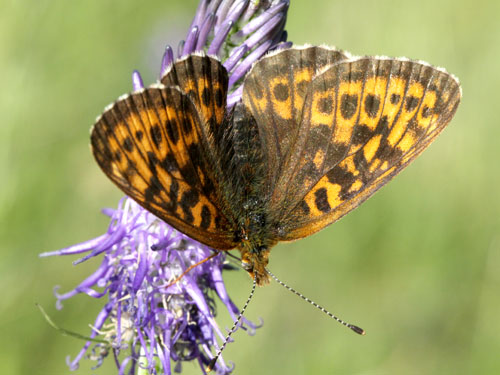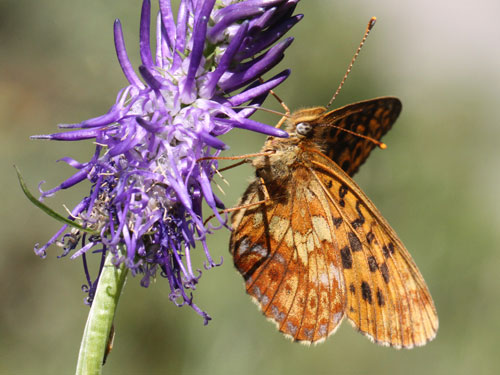 Grisons, Switzerland, July 2013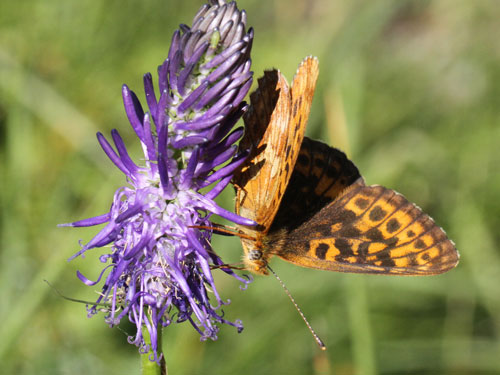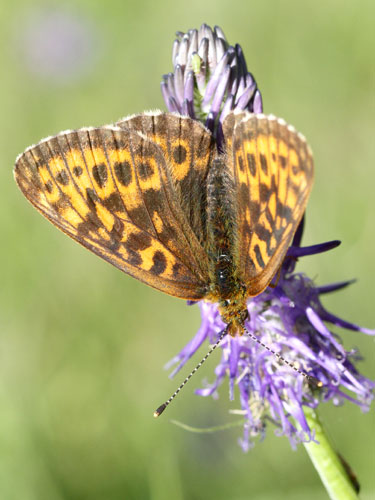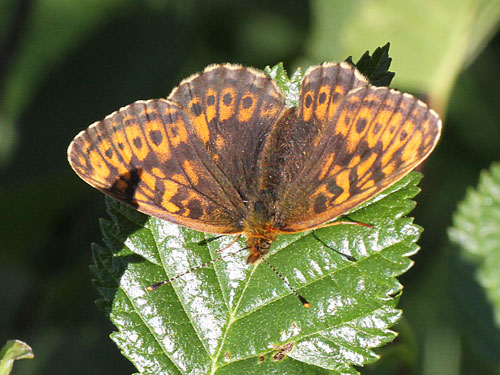 Grisons, Switzerland, July 2013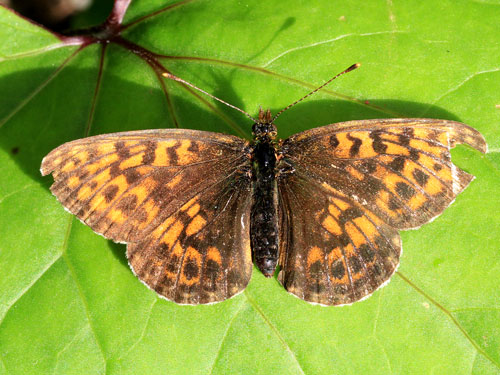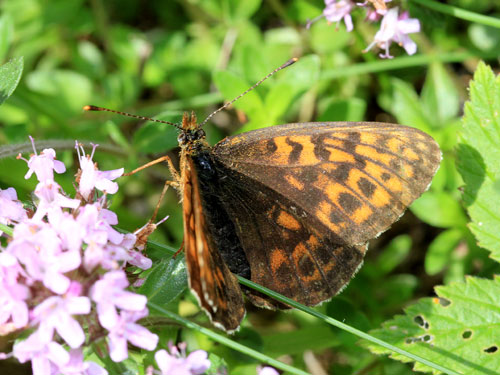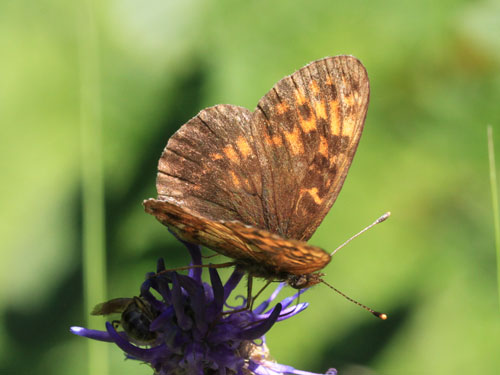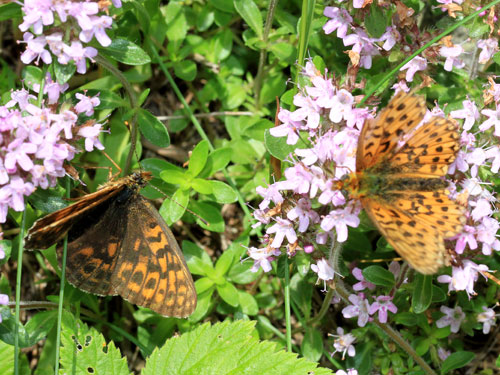 Piedmont, Italy, July 2012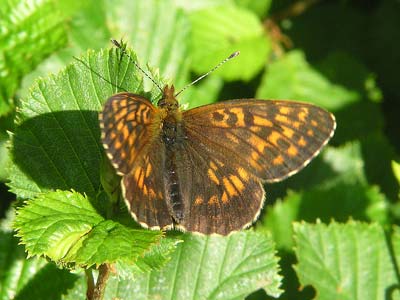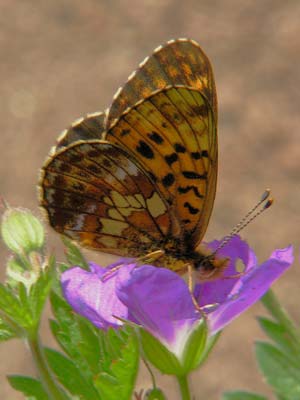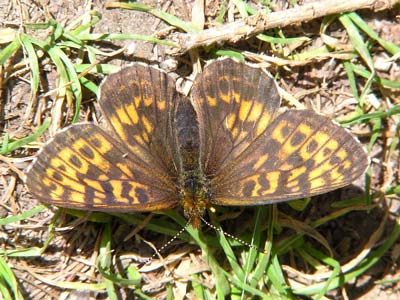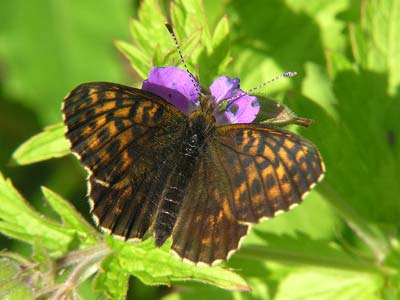 Piedmont, Italy, June 2004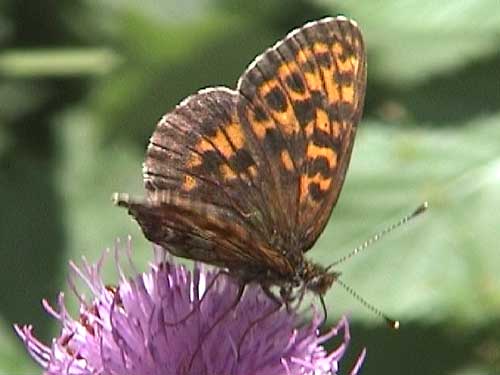 NW Italy, June 2003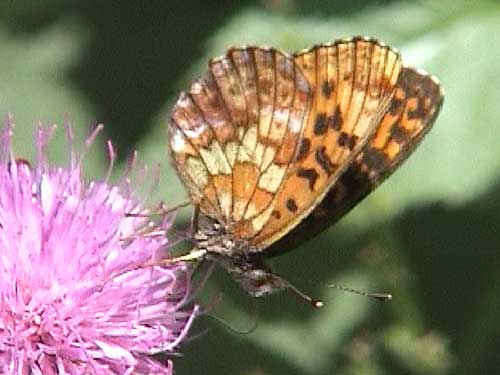 NW Italy, June 2003