Azanus jesous
African Babul Blue
euroButterflies
by Matt Rowlings
copyright © 2003-2023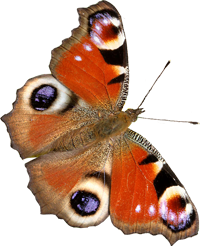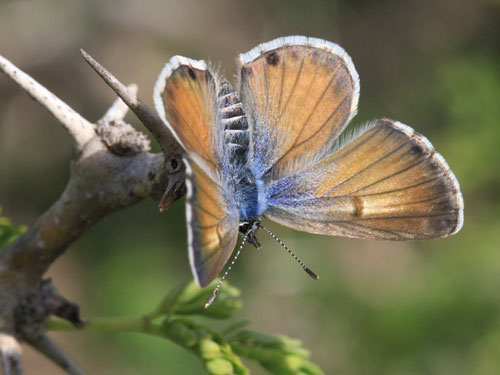 Agadir, Morocco, April 2013
A rare view of the upperside. This is a female.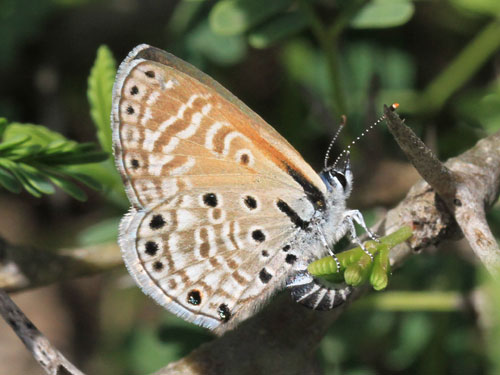 Agadir, Morocco, April 2013
Field notes and information
Confined to Morocco where it is local north and south of the High Atlas mountains. This species is nearly guaranteed wherever acacia trees grow in very hot places. Its habits resemble that of the tiger blues Tarucus flying very rapidly around their larval food plant, in this case acacia trees.
Identification & Similar species: The desert babul blue, A. ubaldus, flies in the very deep south of Morocco and has been recorded very occasionally from the Canary Islands of Gran Canaria and Fuertaventura. The main difference is the presence of a cell spot on the underside forewing. We searched for that species well south of Agadir in March 2001 without finding it we may have been a little early in the year even in the heat of the desert.
Distribution & Flight: Plains to the north and mountains to the south the High Atlas in Morocco. Flies from March until the end of the summer in a succession of broods.
Habitat & Behaviour: Very hot dry places. Flies very rapidly around acacia trees, the larval food plant. Even single isolated acacias often harbour an individual or two. Always (?) settle with wings closed in the full blaze of the sun.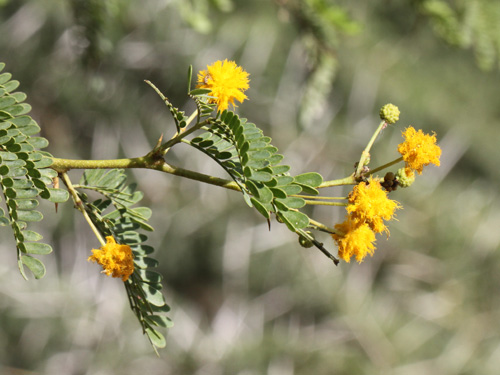 Cadiz, Spain, October 2014
Larval food plant Acacia karroo from Spain.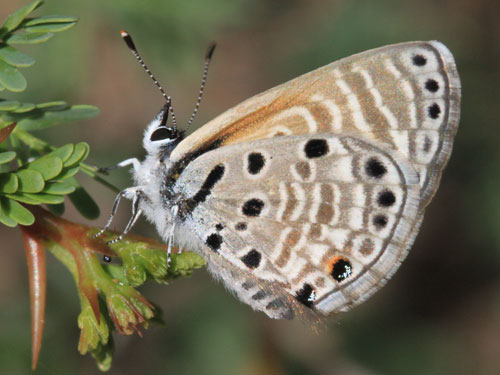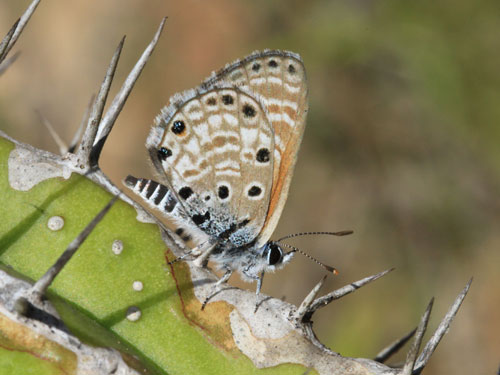 Agadir, Morocco, April 2013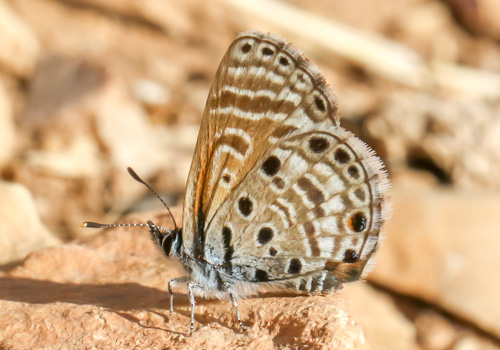 Anti-Atlas, Morocco, March 2022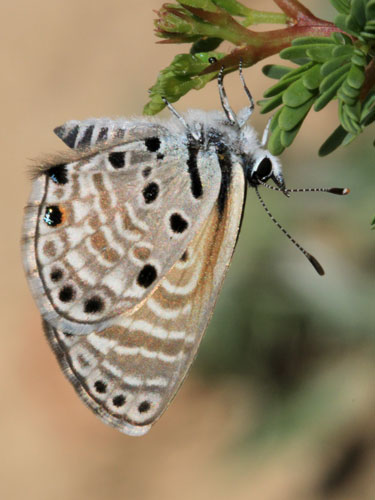 Agadir, Morocco, April 2013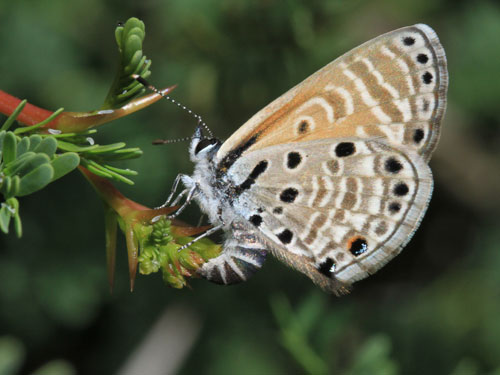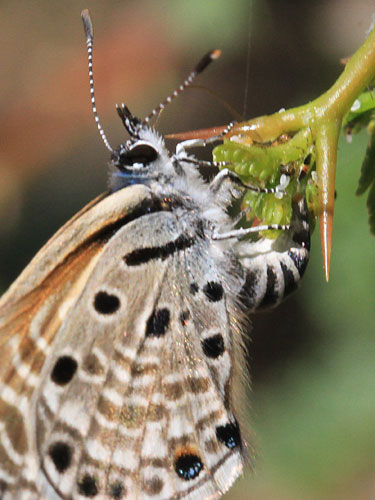 Agadir, Morocco, April 2013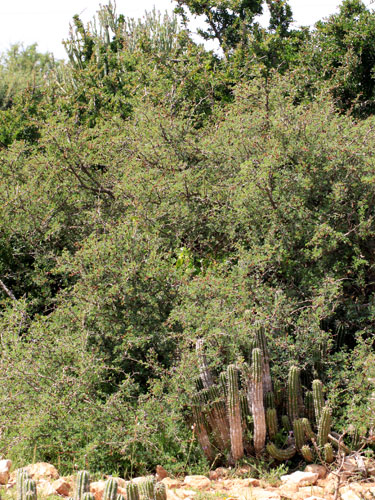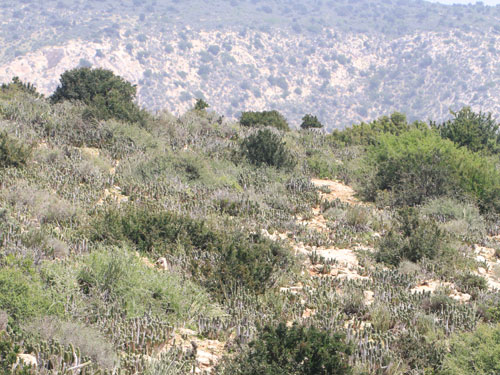 Agadir, Morocco, April 2013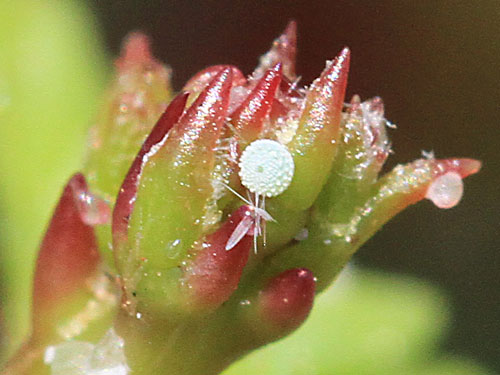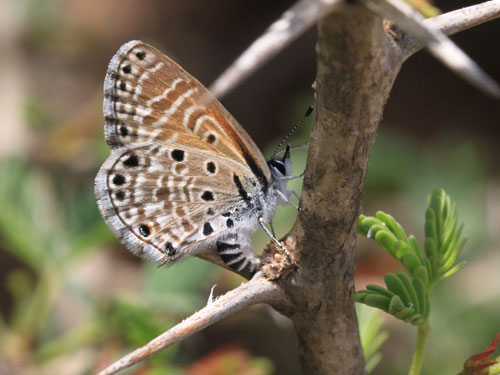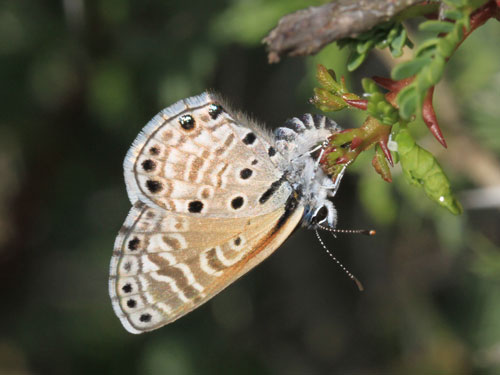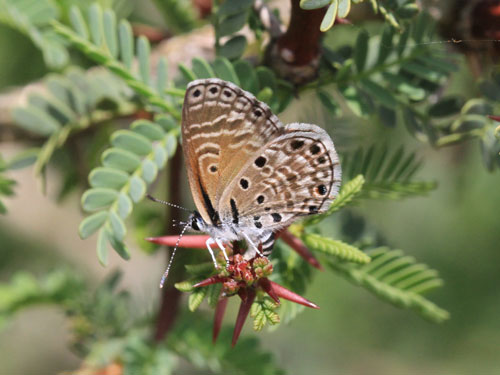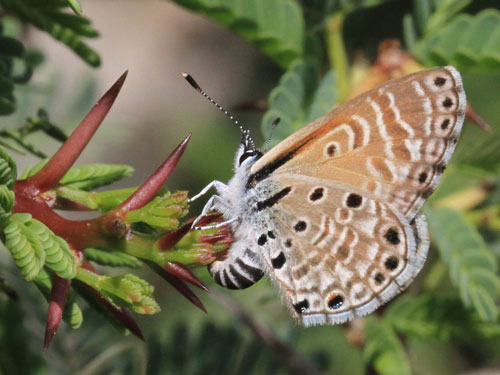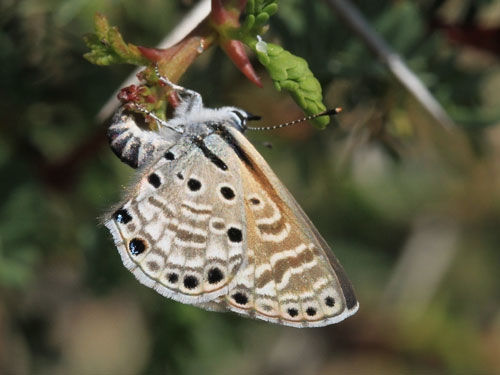 Agadir, Morocco, April 2013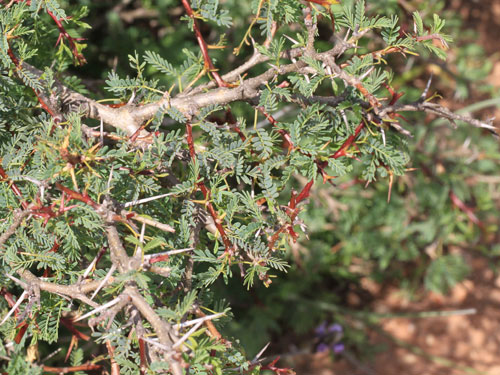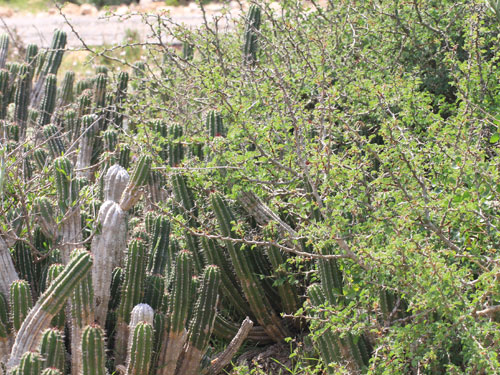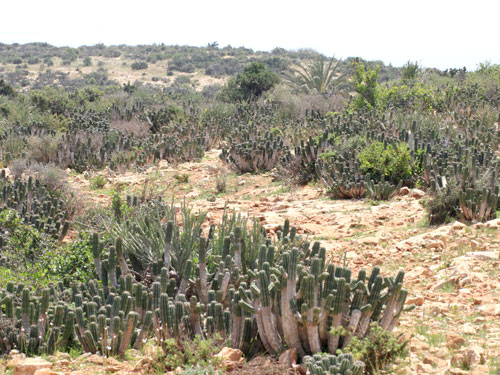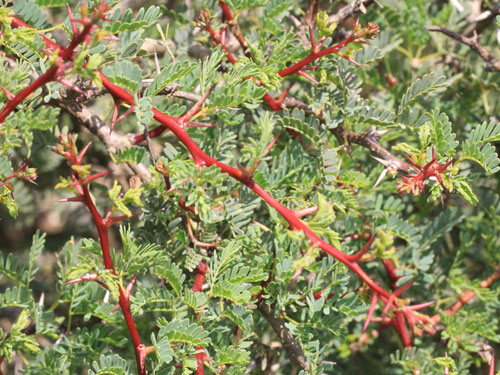 Agadir, Morocco, April 2013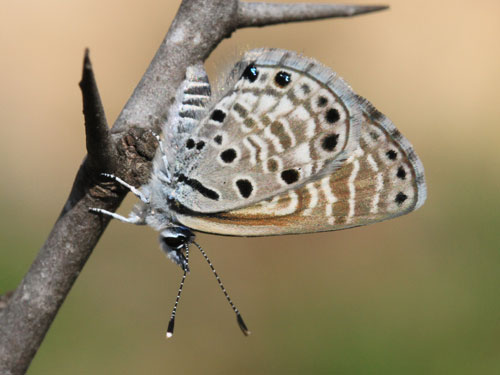 Agadir, Morocco, April 2013