Cigaritis allardi
Allard's Silver Lines
euroButterflies
by Matt Rowlings
copyright © 2003-2021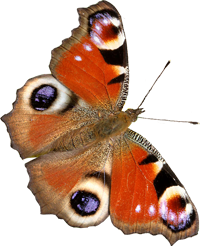 Anti Atlas, Morocco, April 2013
Male.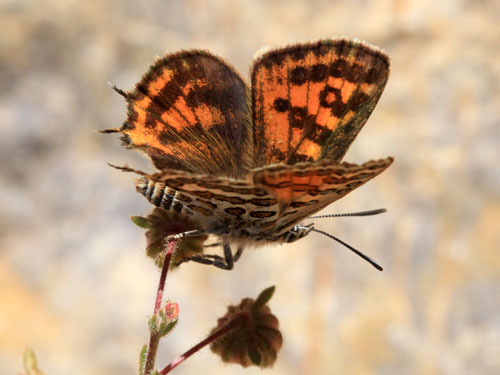 Anti Atlas, Morocco, April 2013
Female.
Field notes and information
The largest and brightest of the three silver lines, Cigaritis, in the region.
Identification & Similar species: It is characterised by the extensive white underside ground colour. The markings on the hindwing form roughly continuous lines in the Allard's silver lines C. allardi, which is not the case in the similar Donzel's silver lines C. zohra. The submarginal black spots are rather small and clearly distinct.
Distribution & Flight: Atlas mountains in Morocco and Algeria from sea level to 2000m or more. It is found from March to July in, I think, a single generation.
Habitat & Behaviour: It seems to prefer open areas on hot dry slopes with just a few shrubs and very sparse vegetation. They fly fast and low over the bare ground.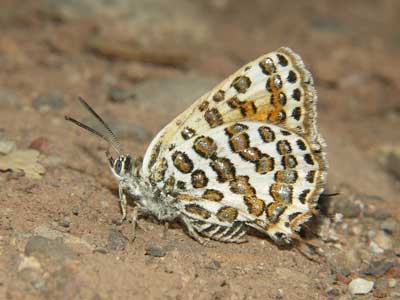 High Atlas, Morocco, July 2005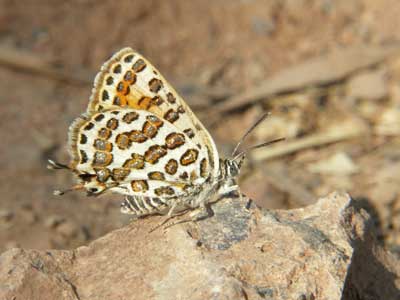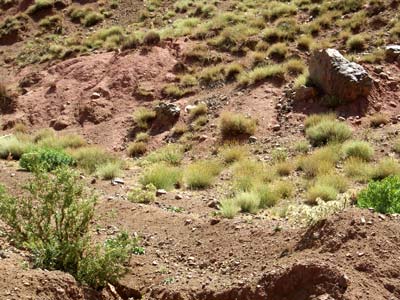 High Atlas, Morocco, July 2005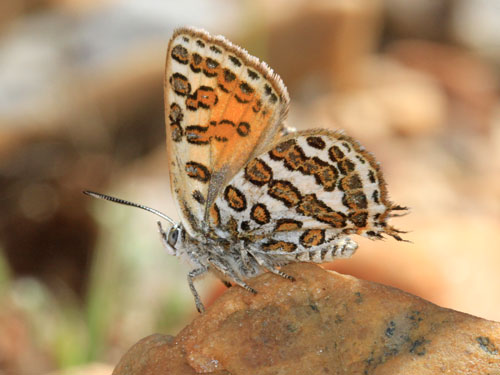 Anti Atlas, Morocco, April 2013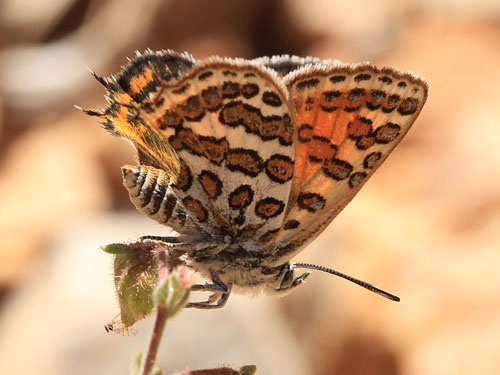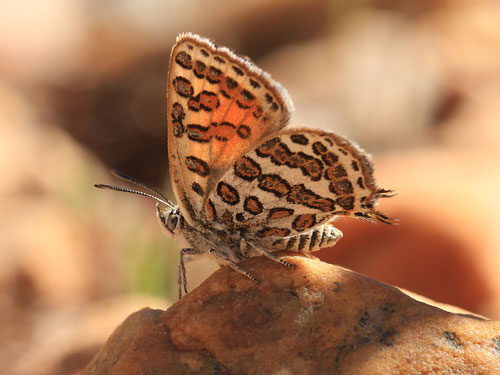 Anti Atlas, Morocco, April 2013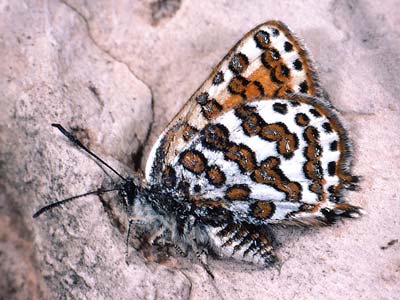 (c) Peter Rowlings Middle Atlas, Morocco, May 1998