Hipparchia wyssii
Tenerife Grayling
euroButterflies
by Matt Rowlings
copyright © 2003-2023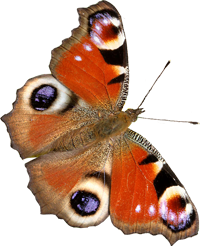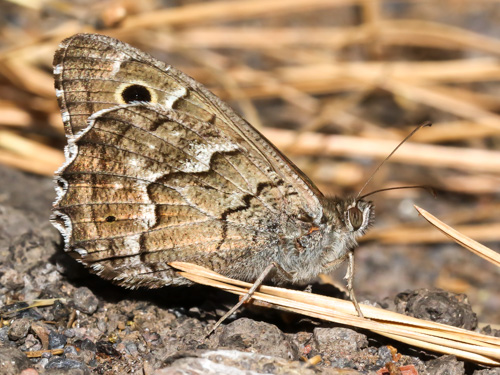 Tenerife, Spain, August 2021
Tenerife, Spain, August 2021
Field notes and information
One of the 5 taxa formerly considered subspecies of H. wyssii but revealed as full species by DNA analysis.
Due to it's propensity to settle on roads, roadkills are frequent and the upper side can be exposed for those unlucky individuals to be injured or worse.
Identification & Similar species: From the five western Canary Islands Spain. The following five very similar species can be identified by the island they inhabit:
H. tamadabae from Gran Canaria.
H. wyssii from Tenerife.
H. tilosi from La Palma.
H. gomera from Gomera.
H. bacchus from Hierro.
Distribution & Flight: Only found on Tenerife where can bd common and easily found along roads passing through pine forests at over 2000m. Flies in July and August.
Habitat & Behaviour: Settles frequently on road surfaces and rocks amongst pine forests.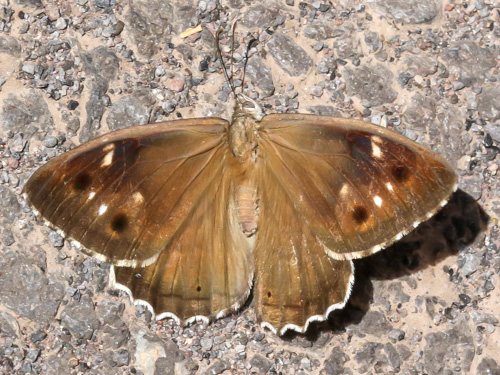 Tenerife, Spain, August 2021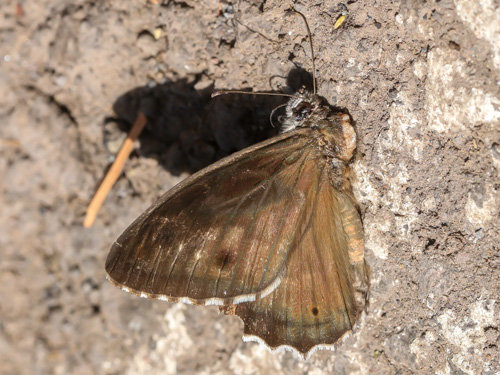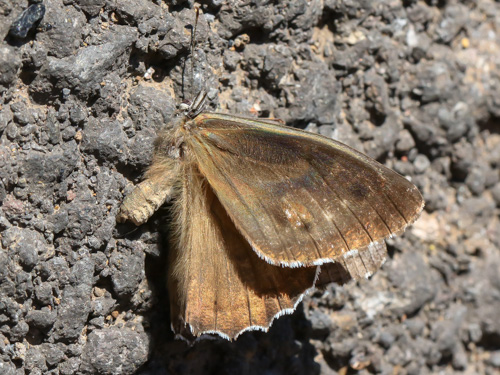 Tenerife, Spain, August 2021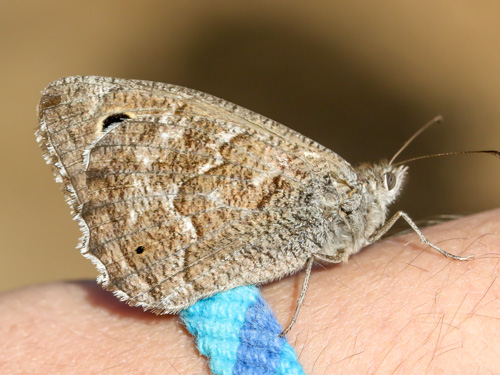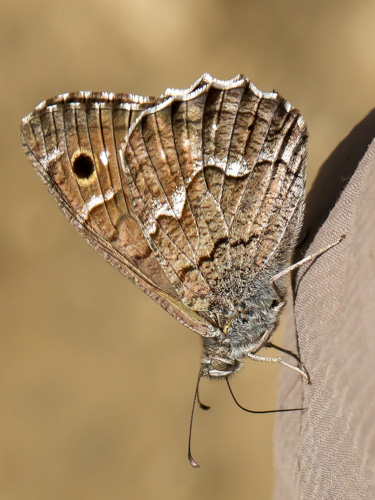 Tenerife, Spain, August 2021
Butterflies frequently rest on clothing.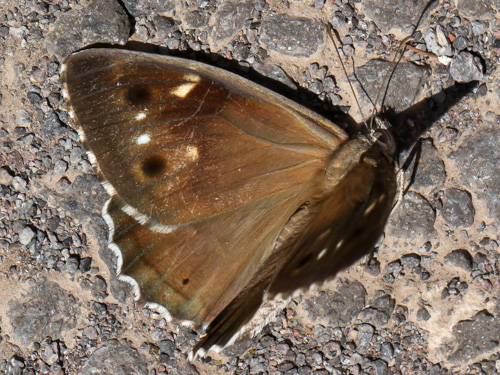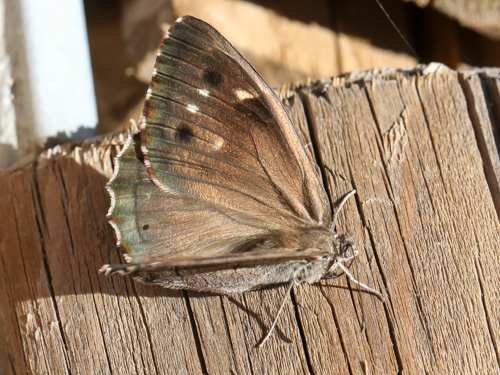 Tenerife, Spain, August 2021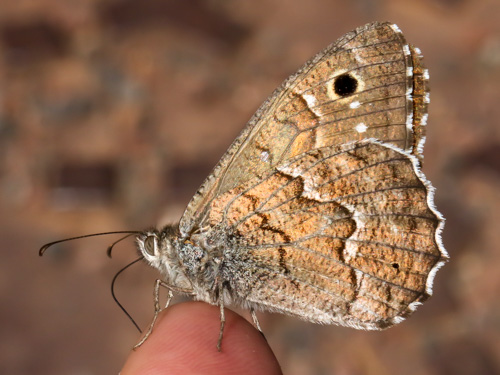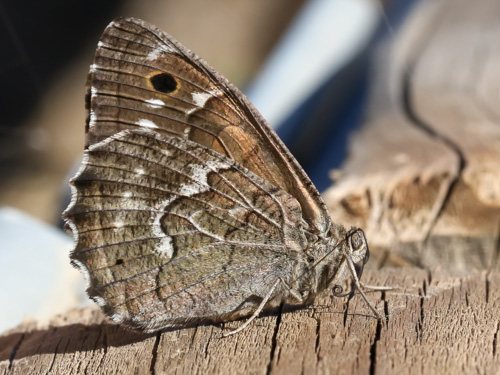 Tenerife, Spain, August 2021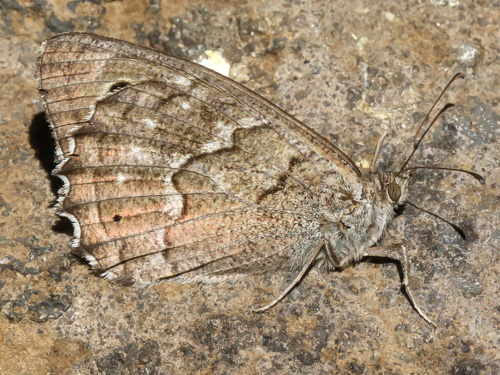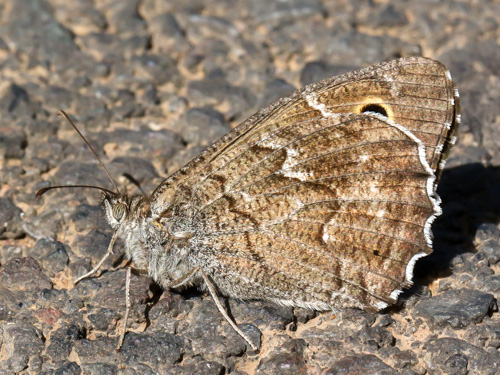 Tenerife, Spain, August 2021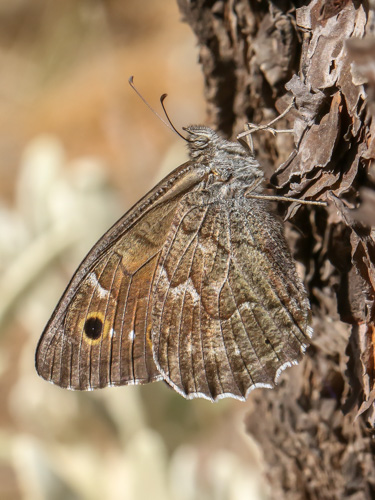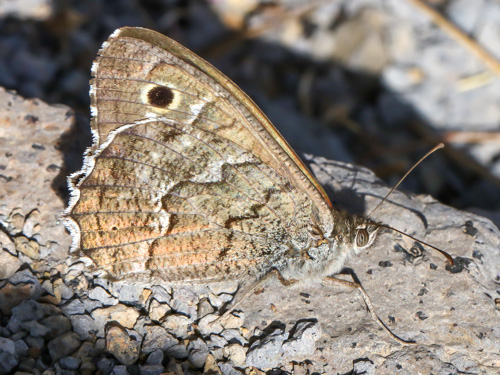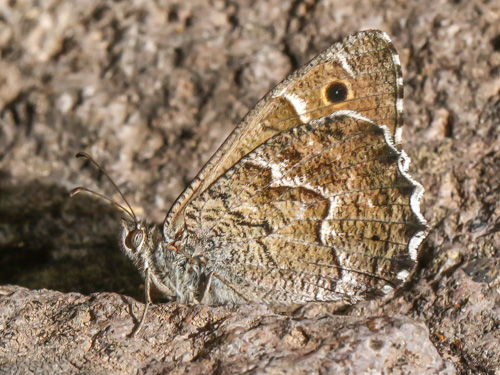 Tenerife, Spain, August 2021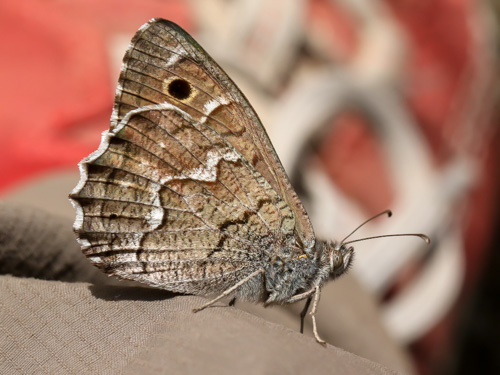 Tenerife, Spain, August 2021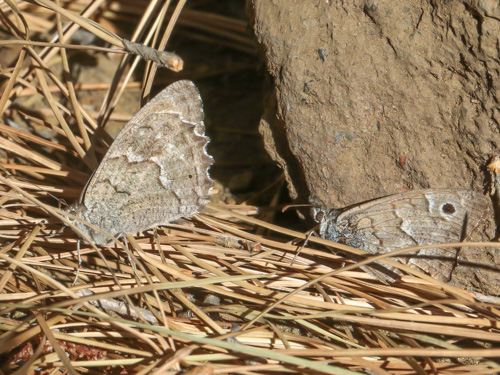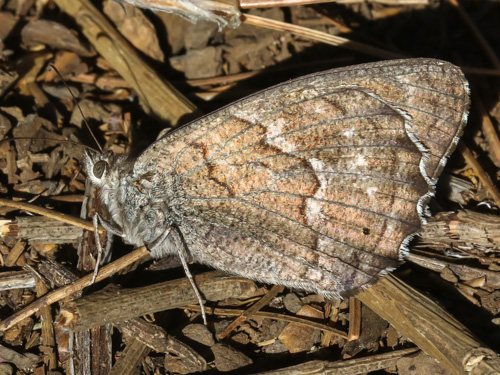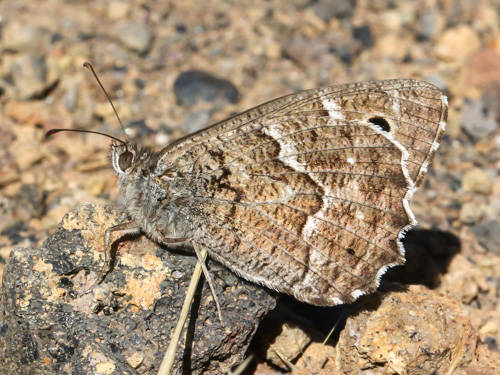 Tenerife, Spain, August 2021