Pseudochazara hippolyte
Nevada Grayling
euroButterflies
by Matt Rowlings
copyright © 2003-2023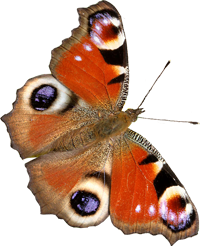 Sierra Nevada, Spain, July 2013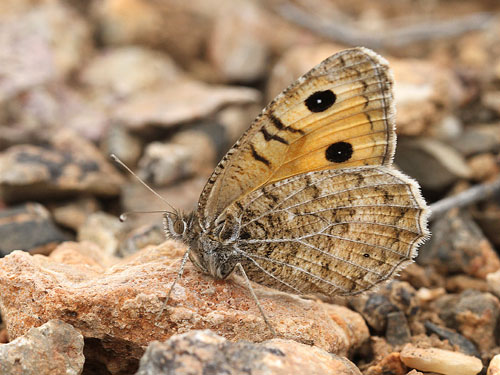 Sierra Gador, Spain, July 2013
Field notes and information
Confined to a few of the Sierras of Andalucia in Spain. It also flies from the southern Urals and eastwards but remarkably no known colonies exist in between.
Identification & Similar species: A fairly small grayling, there are no similar species in this area nor in these habitats.
Distribution & Flight: Flies in the Sierra Nevada, Sierra Gador and a few other Sierras of south eastern Spain at high altitudes, usually above 2000m or the tops of the Sierras if this is lower. It is single brooded flying in July, possibly in June in some places.
Habitat & Behaviour: Barren open slopes with grassy areas. Frequently rests on rocks where it is difficult to locate due to exceptional camouflage. The general colouration of the butterfly matches that of the rocks very closely. The butterflies we found on the grey rocks of the Sierra Nevada are pale beige with a grey hindwing while those just a few 10s of kms distant on the more orange rocks of the Sierra Gador are richer orange-brown.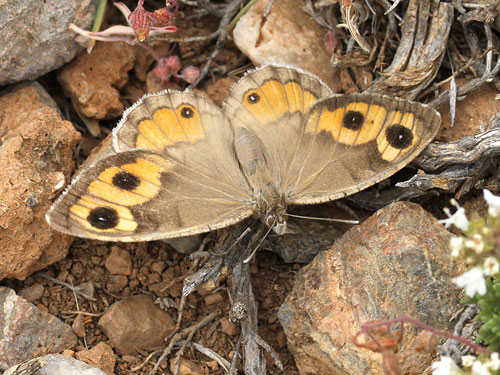 Sierra Gador, Spain, July 2013
A wonderful view of the upperside of a female flirting with a male (just out of shot).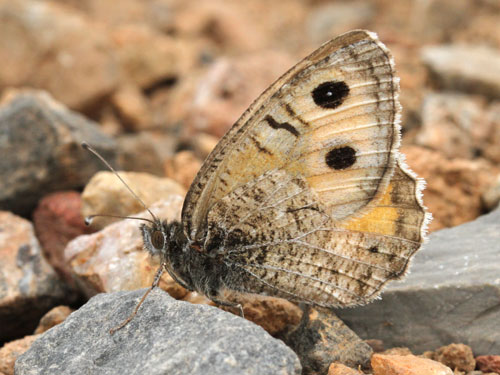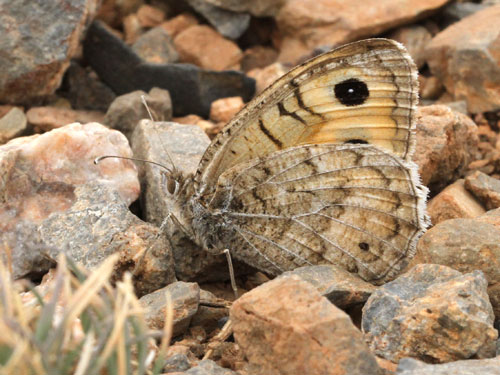 Sierra Gador, Spain, July 2013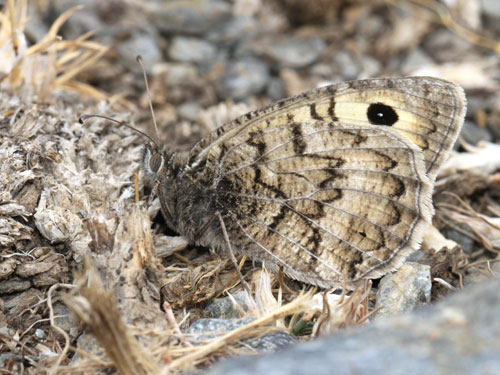 Sierra Nevada, Spain, July 2013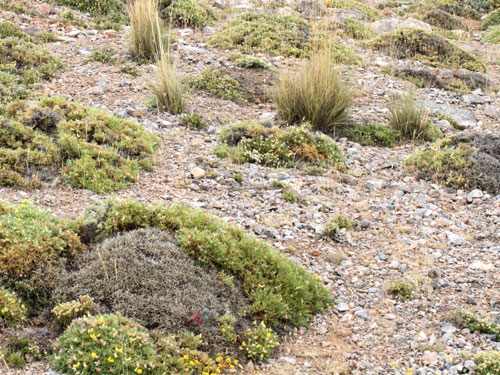 Sierra Gador, Spain, July 2013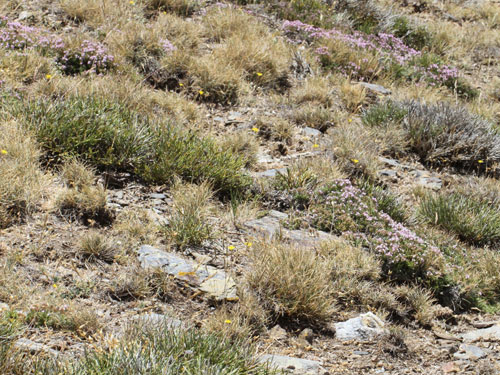 Sierra Nevada, Spain, July 2013
Sierra Nevada, Spain, July 2013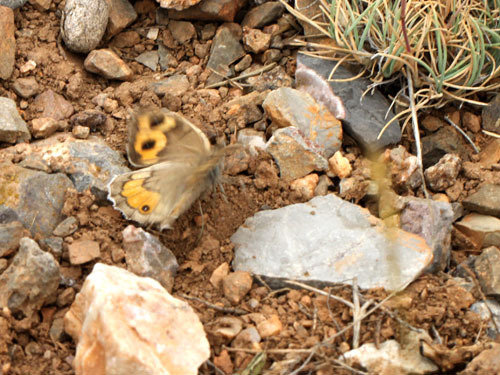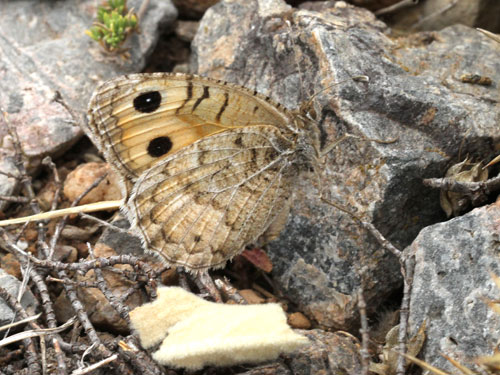 Sierra Gador, Spain, July 2013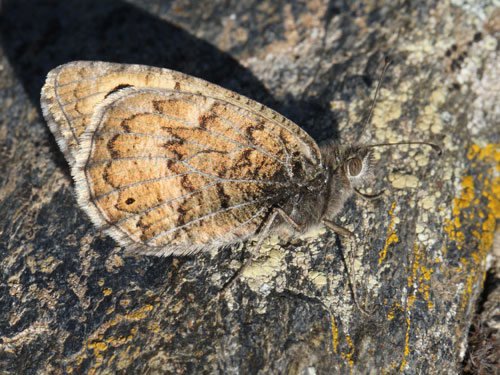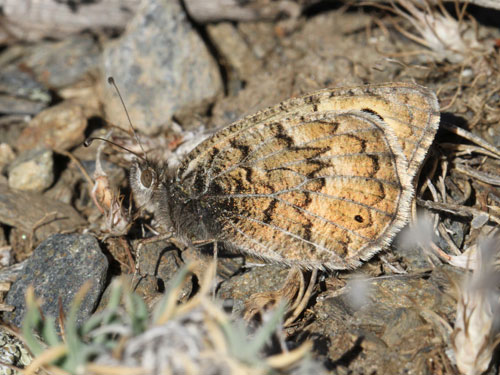 Sierra Nevada, Spain, July 2013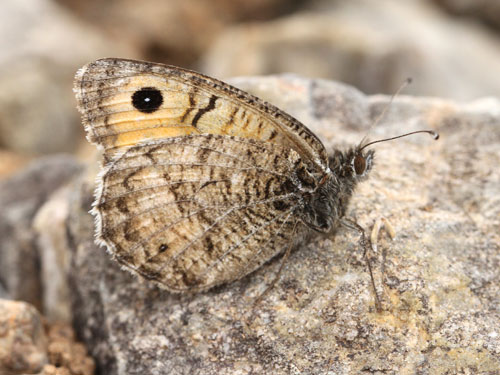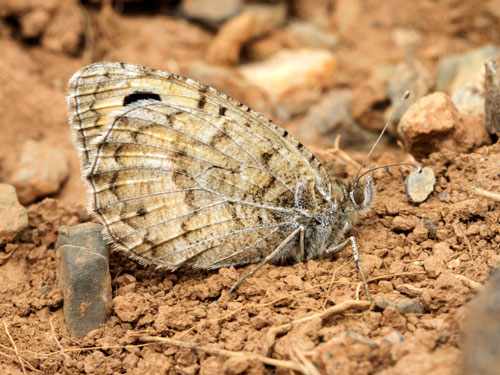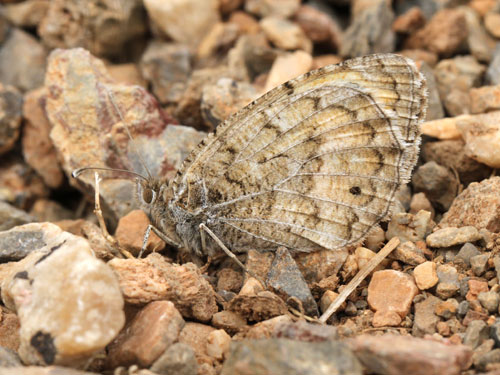 Sierra Gador, Spain, July 2013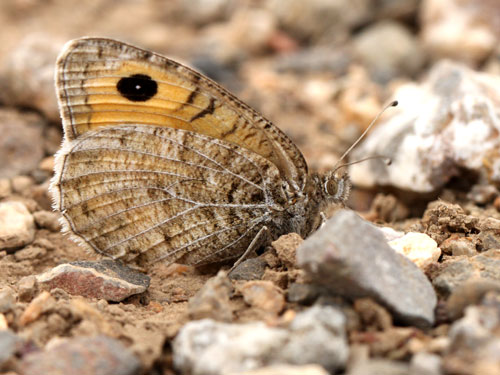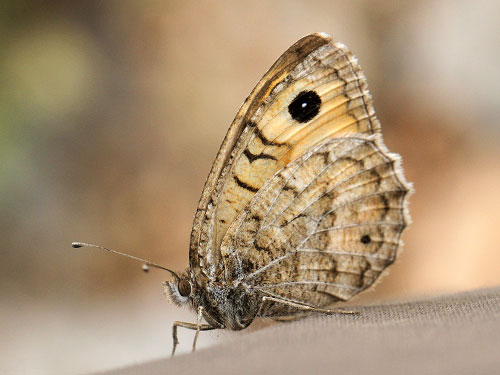 Sierra Gador, Spain, July 2013