Coenonympha rhodopensis
Eastern Large Heath
euroButterflies
by Matt Rowlings
copyright © 2003-2023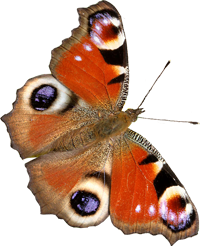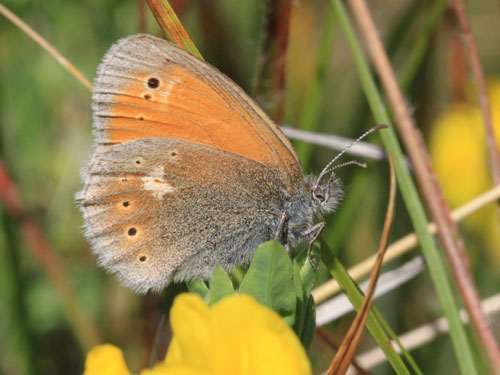 SE Serbia, June 2012
Macedonia, Greece, July 2016
Field notes and information
A grassland specialist, it is found in open places at and above the treeline dominated by grasses.
Identification & Similar species: The underside hindwing yellow surrounded black spots are characteristic for this variable species.
Distribution & Flight: Sporadic from north Greece, Bulgaria, Serbia, FYROM, Romania, Croatia, central and northern Italy. Flies in June and July.
Habitat & Behaviour: Open grasslands above and around the treeline.
Variation: A very variable species.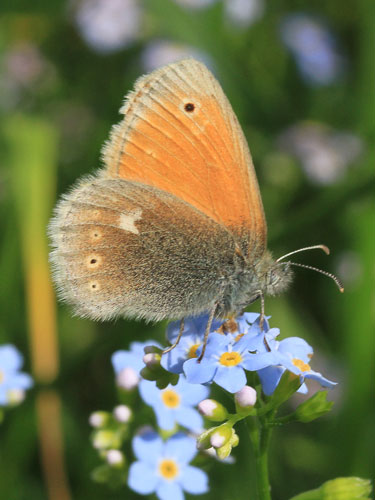 SE Serbia, June 2012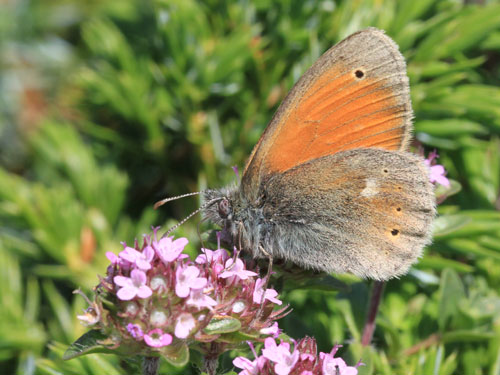 SE Serbia, June 2012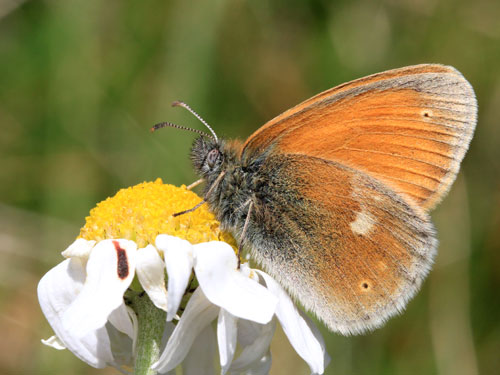 SE Serbia, June 2012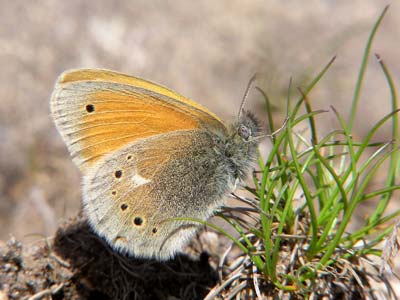 Rila Mts, Bulgaria, July 2004
SE Serbia, June 2012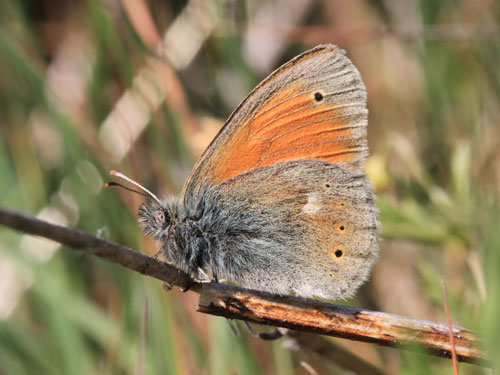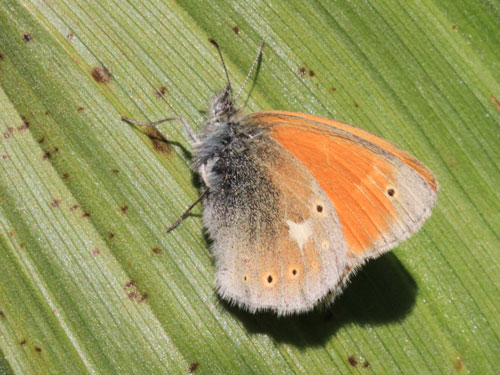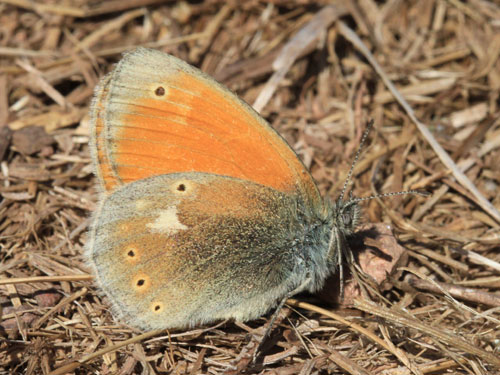 SE Serbia, June 2012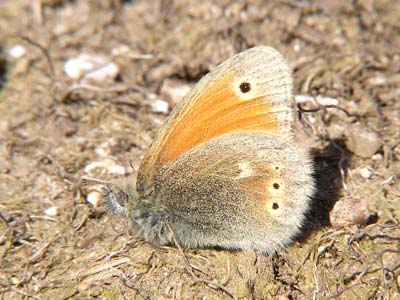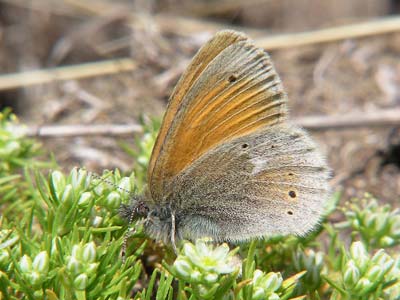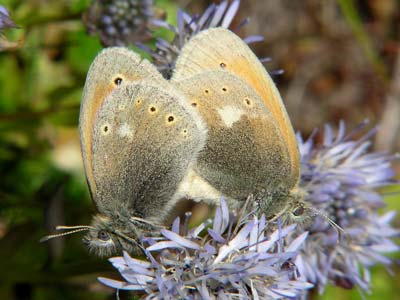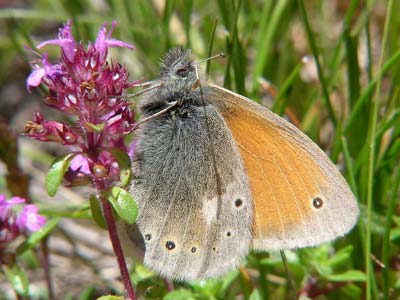 Rila Mts, Bulgaria, July 2004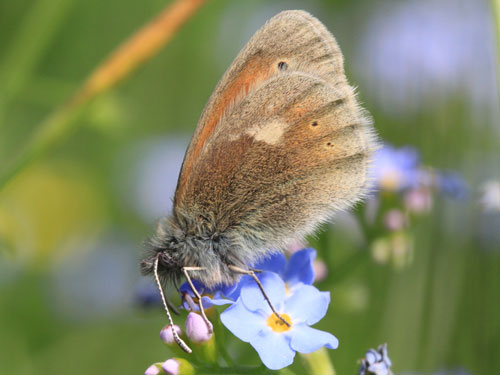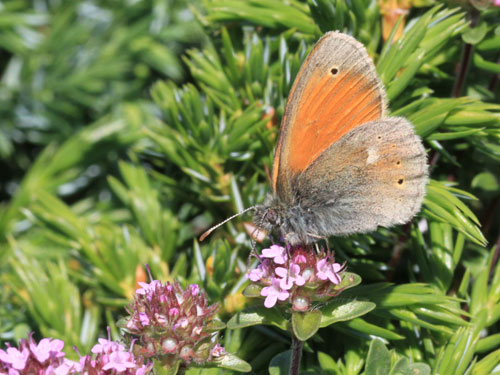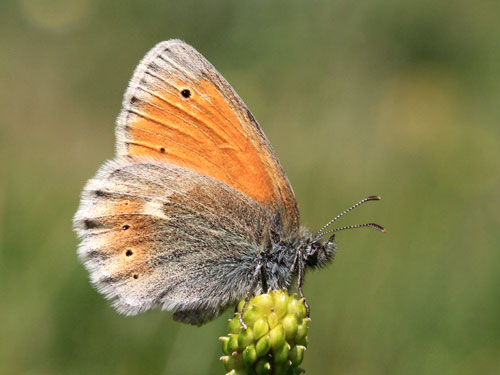 SE Serbia, June 2012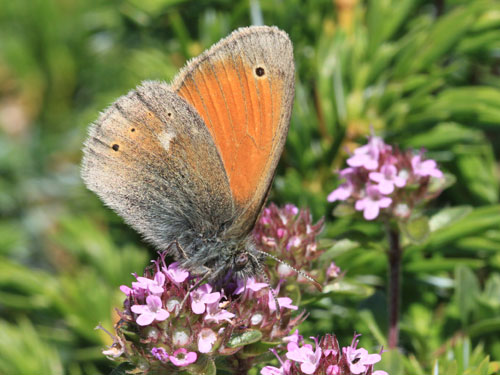 SE Serbia, June 2012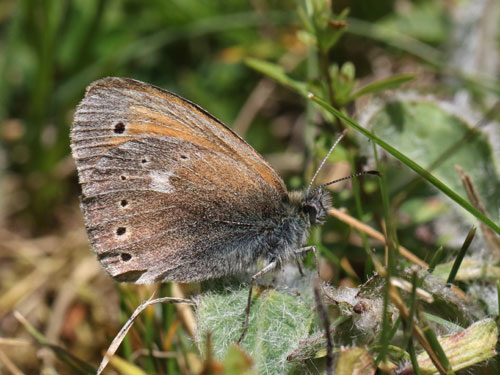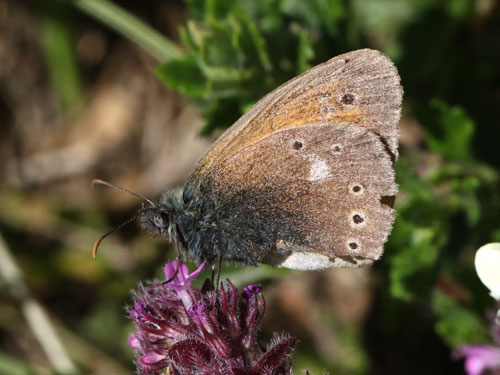 Macedonia, Greece, July 2016