Clossiana dia
Violet Fritillary
euroButterflies
by Matt Rowlings
copyright © 2003-2016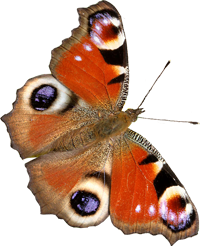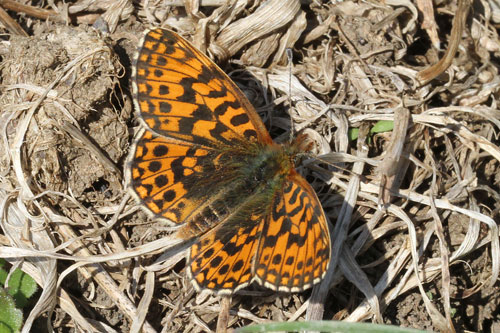 Vaud, Switzerland, March 2011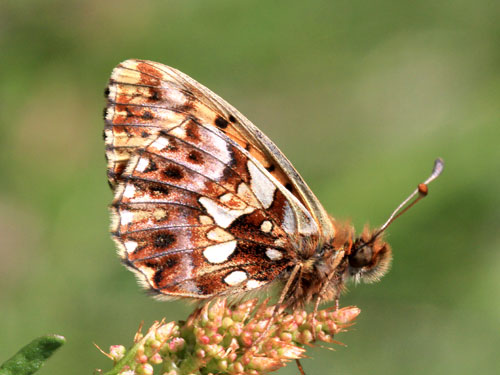 Valais, Switzerland, March 2012
Field notes and information
An often common and widespread species that flies throughout the warmer months of the year. It is particularly noticeable in early spring when it is one of the first butterflies to emerge.
Identification & Similar species: The underside is distinctively purplish with a contrasting discal band of pearly and yellow spots. The upperside has a post discal row of spots with are large relative to similar species.
Distribution & Flight: Northern Spain and across central Europe. Absent from the UK and Scandinavia. Multi-brooded, flying from April through the year to late autumn.
Habitat & Behaviour: Flowery meadows, usually amongst scrub or light woodland.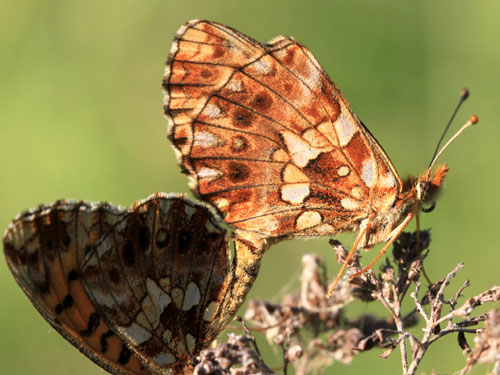 SE Serbia, June 2012
Many individuals in this area were brown rather than the more typical violet.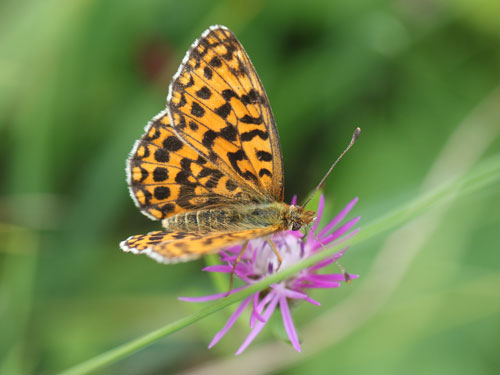 Vaud, Switzerland, August 2015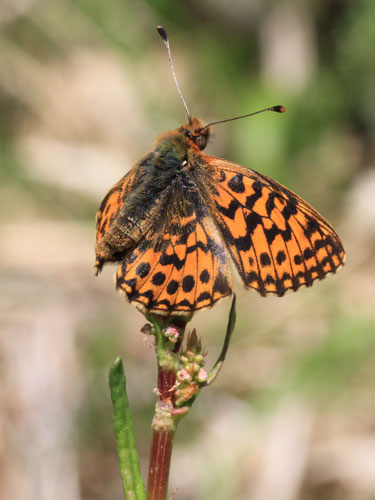 Valais, Switzerland, March 2012
An unusual posture.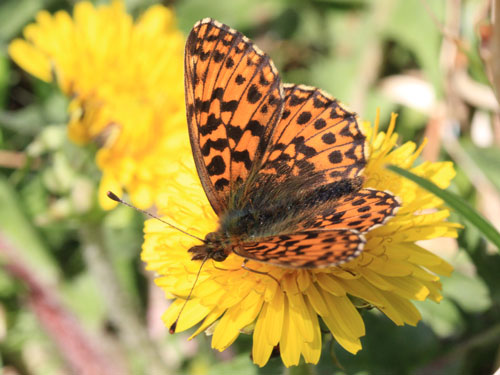 Valais, Switzerland, March 2012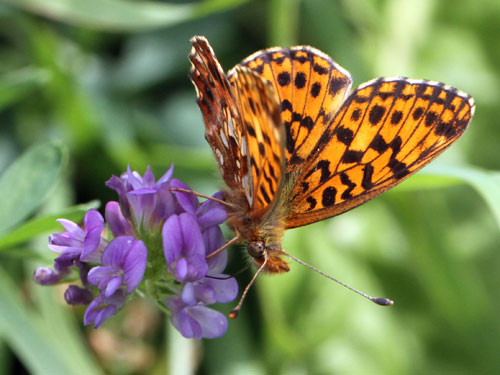 Valais, Switzerland, August 2013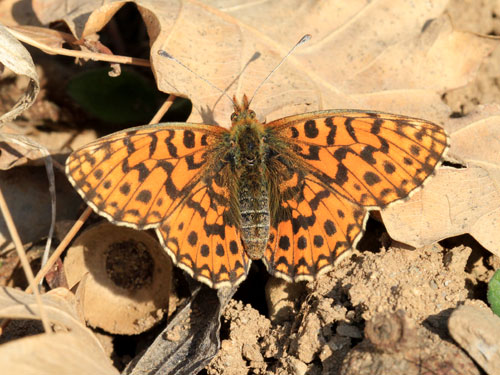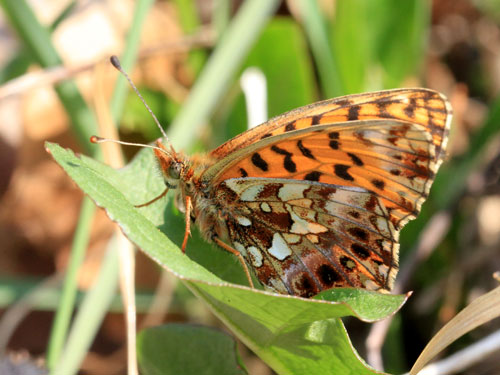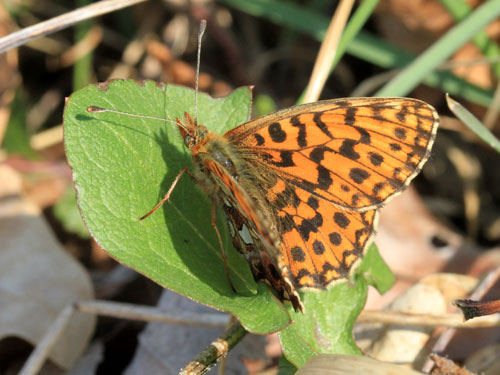 Vaud, Switzerland, March 2012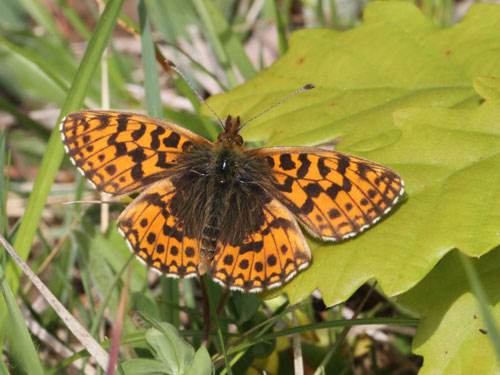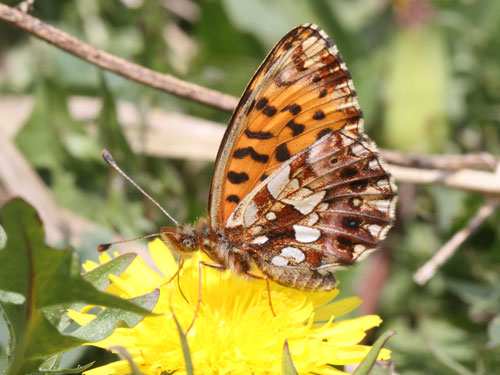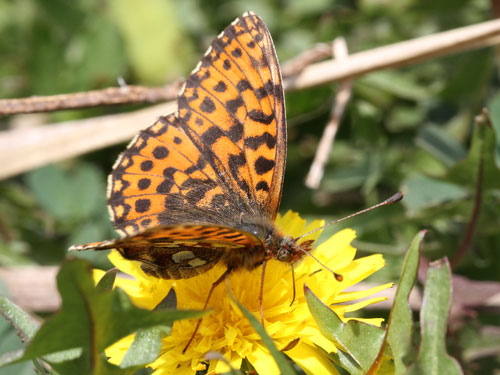 Vaud/ Valais, Switzerland, April/ May 2010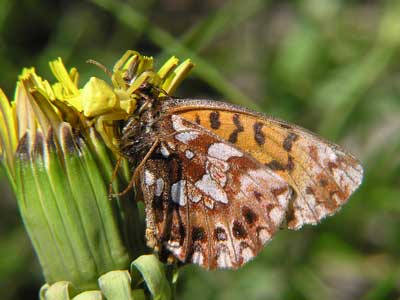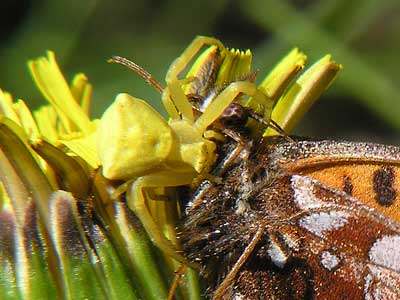 Alpes de Haute Provence, France, May 2005
An amazingly well camouflaged Crab Spider has taken this butterfly.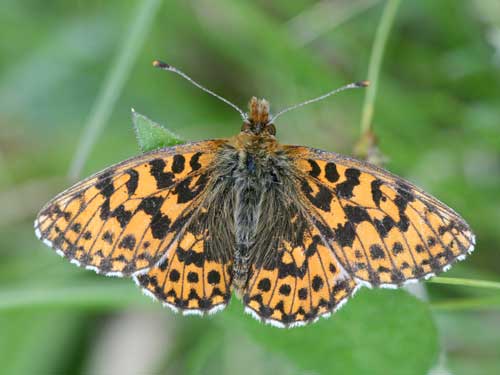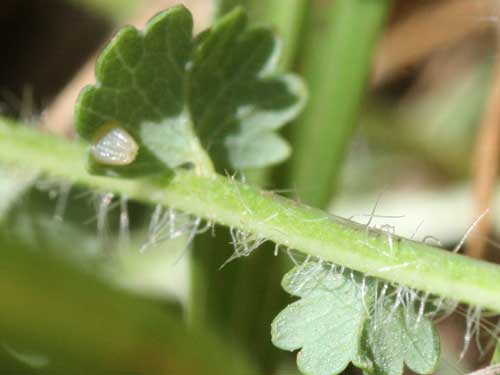 Valais, Switzerland, May/ June 2009