Tarucus theophrastus
Common Tiger Blue
euroButterflies
by Matt Rowlings
copyright © 2003-2023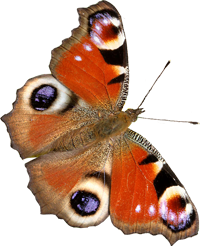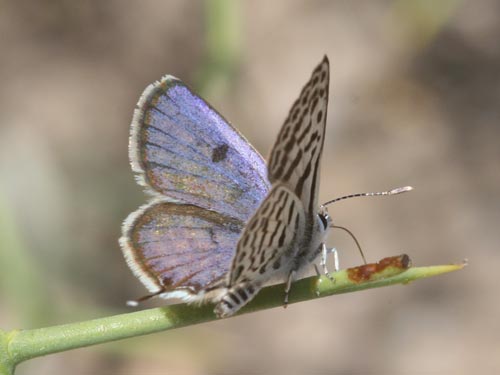 Andalucia, Spain, May 2008
Male.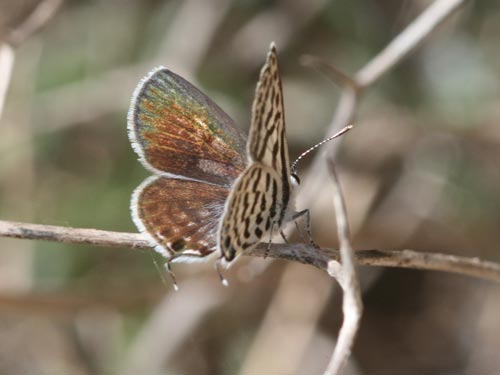 Andalucia, Spain, May 2008
Female.
Field notes and information
A species of very hot dry places where the its thorny food plants, the lotus tree, the jujube bush and Christ's thorn, grow. Very local in Europe in south Spain, more widespread in north Africa.
Identification & Similar species: The underside is highly distinctive. However, two other extremely similar species fly in the region: the Mediterranean tiger blue from north Africa and the little (or Balkan) tiger blue from Greece and the Balkans, Algeria and Tunisia, T. rosaceus & T. balkanicus. In Europe, location is sufficient to separate the species, but north Africa there is overlap and in east Algeria and possibly north west Tunisia all three may occur. The species are, possibly, inseparable from wing markings alone in many cases due to significant variation in most markings.
Distribution & Flight: Extreme south Spain and across most of north Africa upto 2500m and into the desert regions. From April until the winter. Probably earlier in Saharan regions.
Habitat & Behaviour: As the Mediterranean tiger blue, T. rosaceus. Very hot dry arid or semi arid places. Strongly associated with the larval food plants, the lotus tree, the jujube bush and Christ's thorn from the buckthorn family.
Extremely rapid flight. Very sensitive to movement. When disturbed its tiny size makes it very difficult to follow as it zips around bushes, normally of its larval food plant. It's even harder to follow when it flies low over the ground between bushes or in search of flowers. It very frequently rests on the larval food plant, occasionally on other shrubs that may be in the vicinity. Will also rest on bear earth or small stones. Various low plants may tempt it to nectar, but only briefly.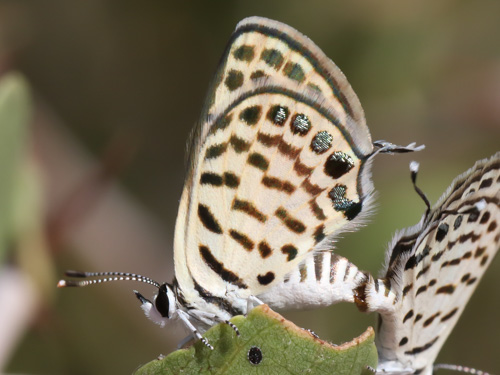 High Atlas, Morocco, August 2019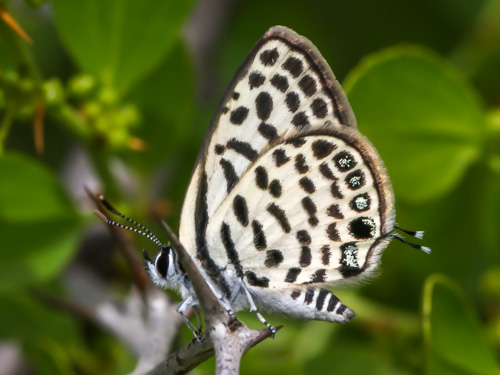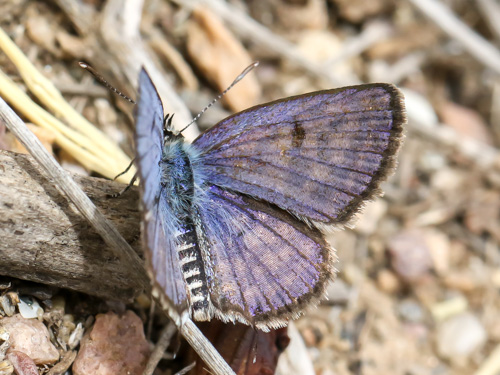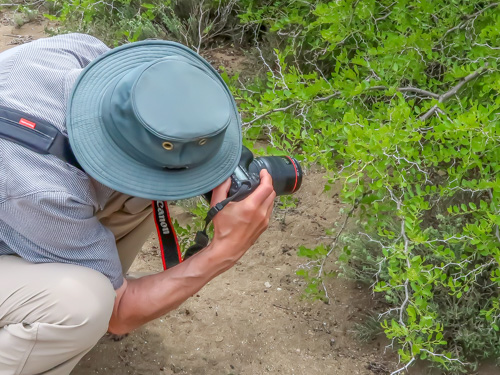 Almeria, Spain, May 2019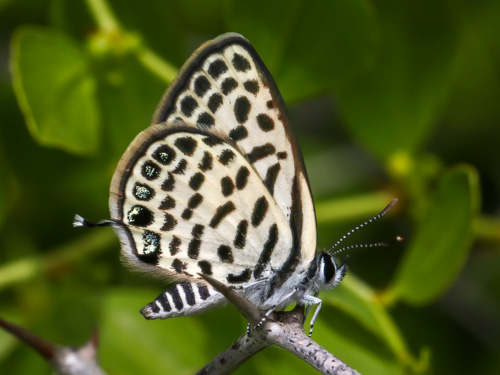 Almeria, Spain, May 2019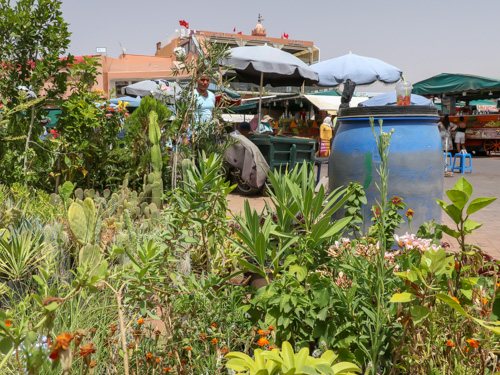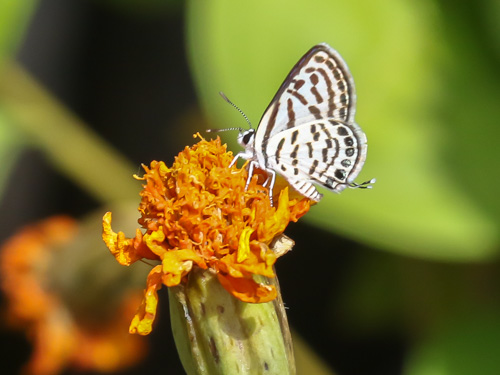 Marrakech, Morocco, August 2019
Jemaa el-Fnaa square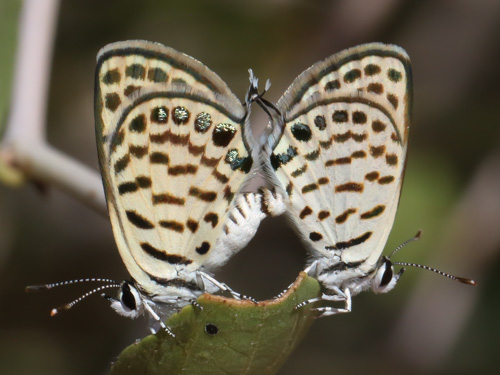 High Atlas, Morocco, August 2019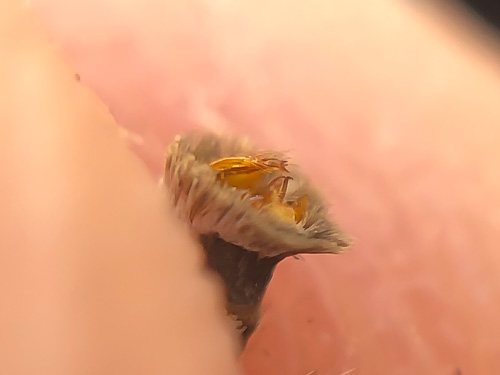 High Atlas, Morocco, August 2019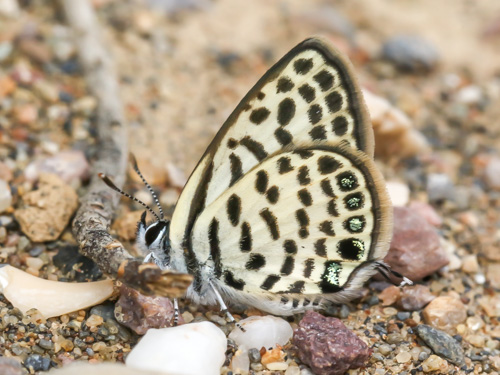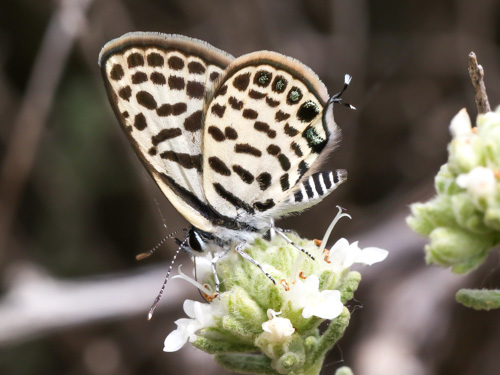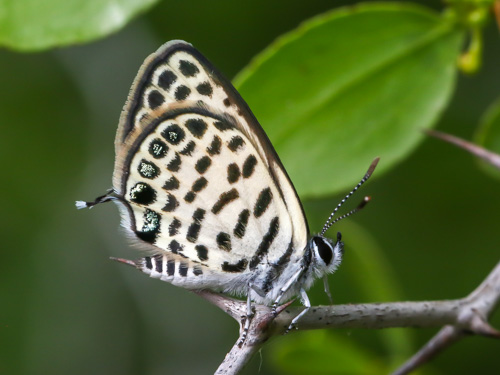 Almeria, Spain, May 2019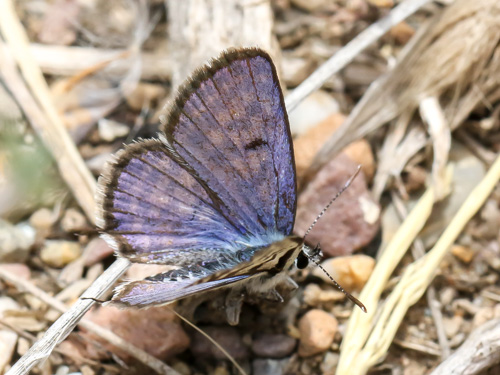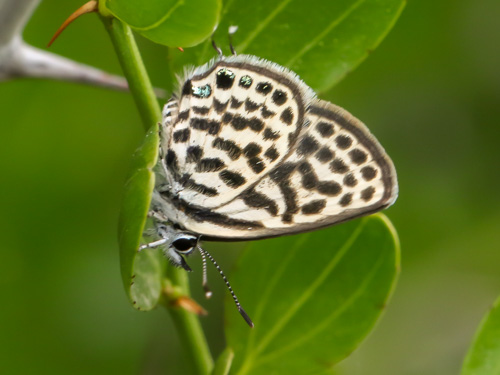 Almeria, Spain, May 2019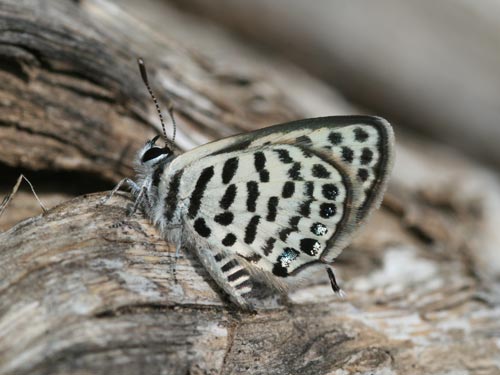 Andalucia, Spain, May 2008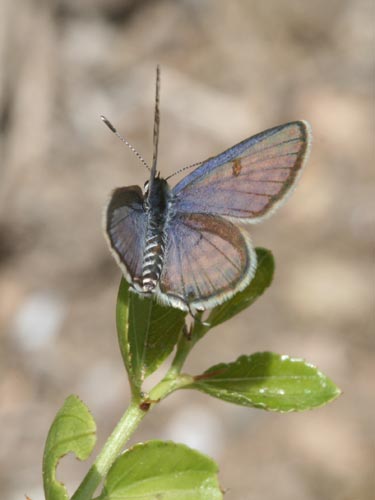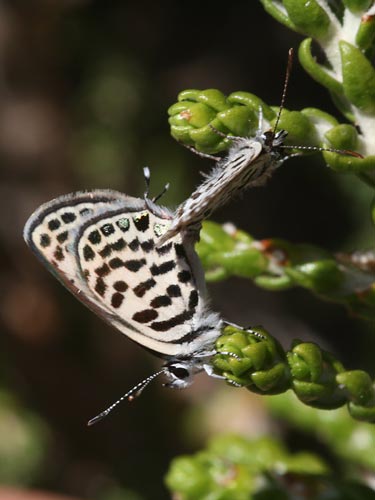 Andalucia, Spain, May 2008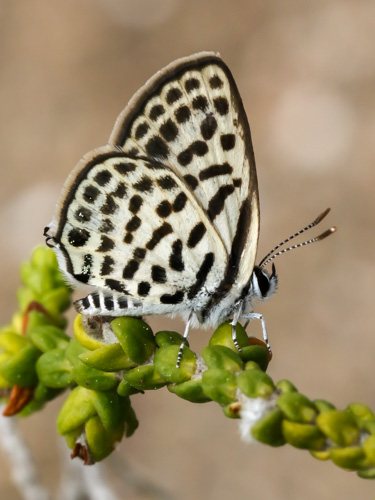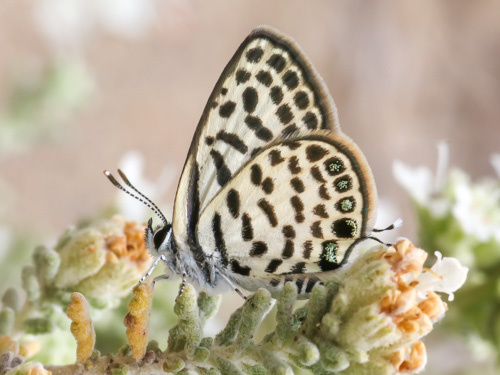 Almeria, Spain, May 2019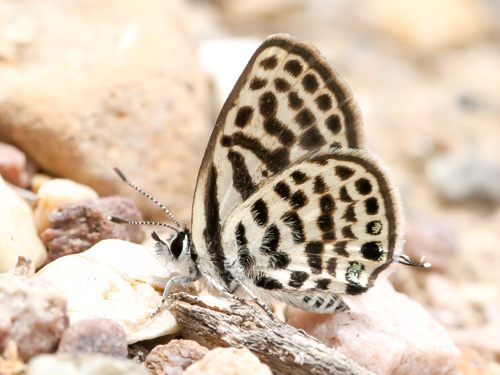 Almeria, Spain, May 2019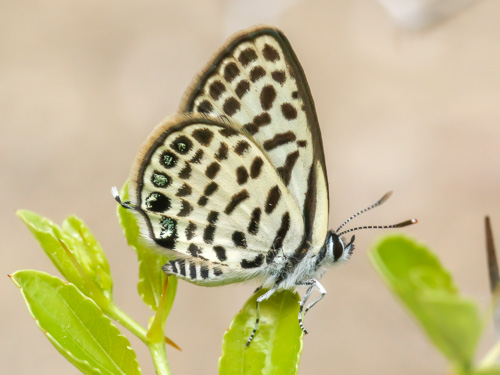 Almeria, Spain, May 2019