Erebia polaris
Arctic Woodland Ringlet
euroButterflies
by Matt Rowlings
copyright © 2003-2023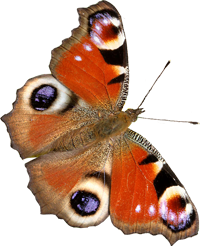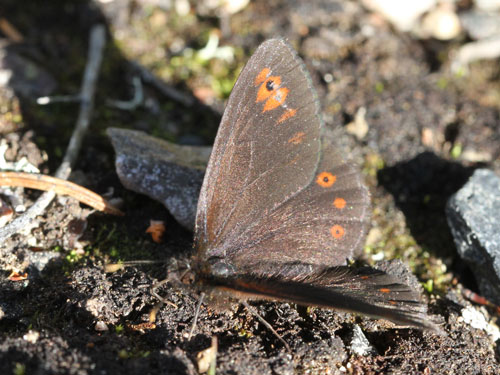 N Norway, June 2010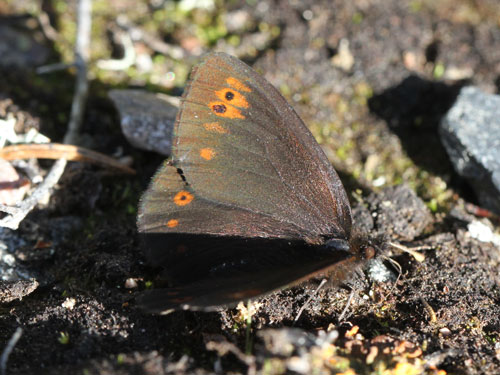 N Norway, June 2010
Field notes and information
A butterfly of the very high Arctic. Closely resembles the woodland ringlet E. medusa of central Europe. Extreme geographical isolation has lead to certain differentiation in markings which probably merit subspecies or species status.
Identification & Similar species: Unique in Scandinavia.
Distribution & Flight: Only from the high Arctic in Norway and Finland. Flies in late June and July.
Habitat & Behaviour: Grassy places, river banks, coastal meadows.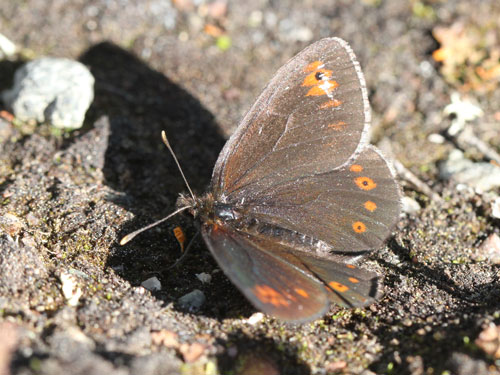 N Norway, June 2010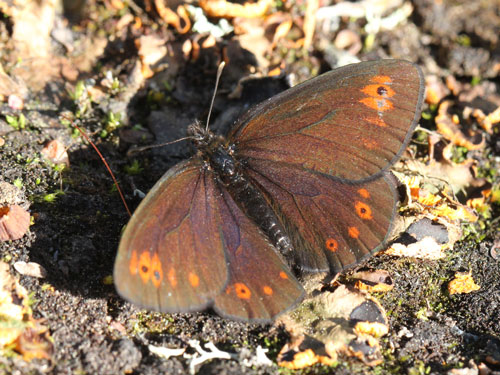 N Norway, June 2010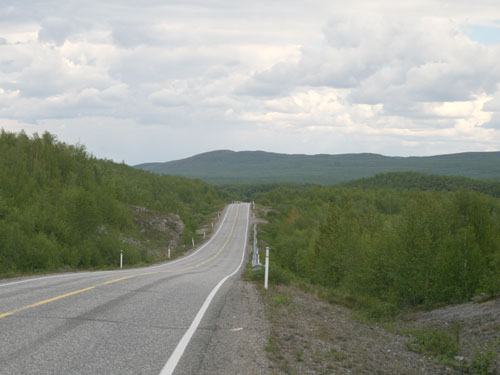 N Norway, June 2010
Roadside habitat in the N Norway wilderness.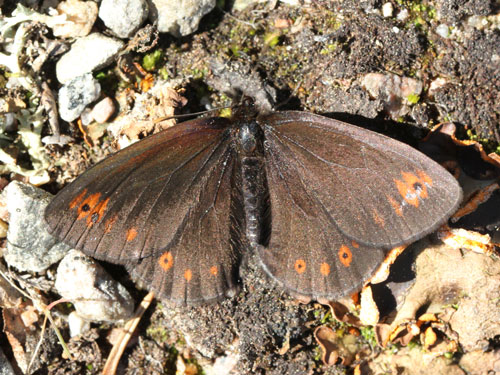 N Norway, June 2010