Erebia medusa
Woodland Ringlet
euroButterflies
by Matt Rowlings
copyright © 2003-2023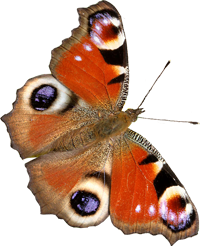 Vaud, Switzerland, May 2021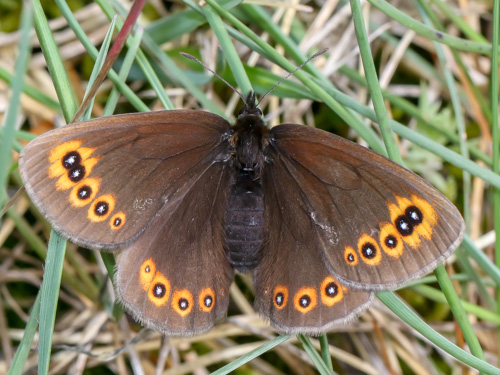 Vaud, Switzerland, May 2021
Field notes and information
One of the lowest flying Erebias in central and southeast Europe, being found from around 500m up to high alpine levels. Often common.
Identification & Similar species: Very similar to the bright eyed ringlet E. oeme. Separated by the colour of the antennal tip, brown in the current species, black in E. oeme.
Distribution & Flight: Central France, across central Europe and southeastwards to northern Greece.
Habitat & Behaviour: A butterfly of grassy meadows usually amongst trees and forests.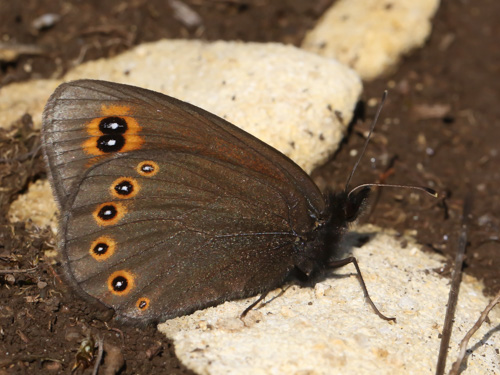 Vaud, Switzerland, May 2019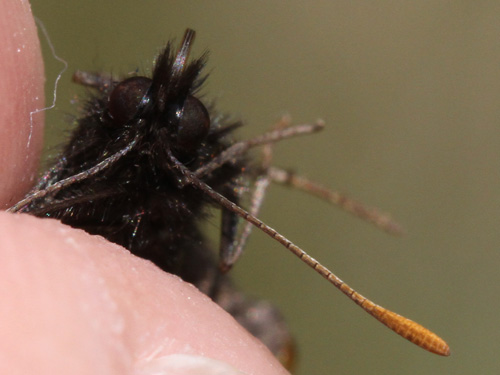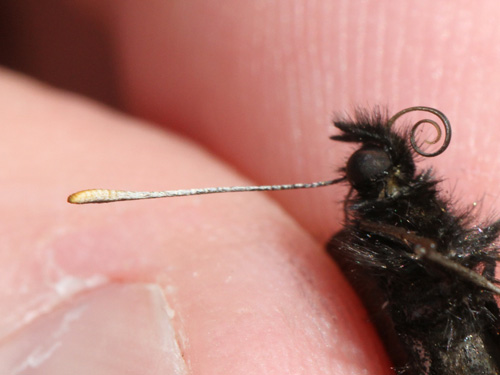 Hohe Tauern, Austria, July 2014
Brown antennal club - compared with black of the bright eyed ringlet E. oeme.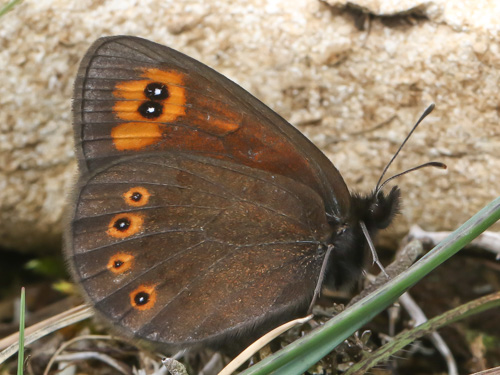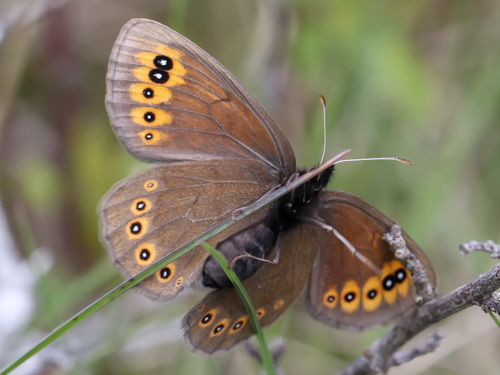 Vaud, Switzerland, May 2021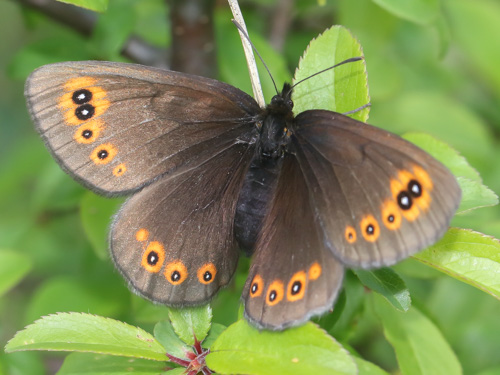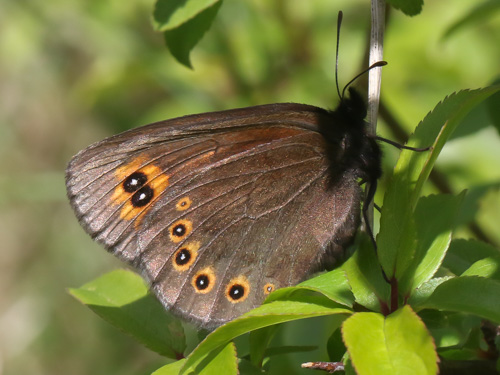 Vaud, Switzerland, May 2021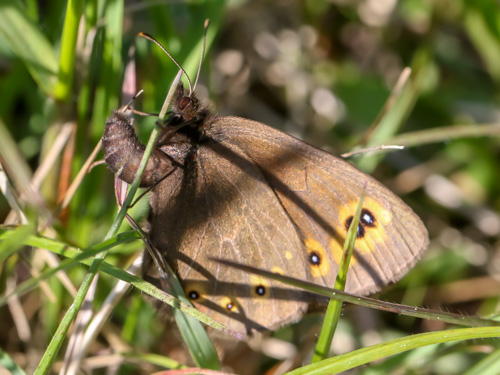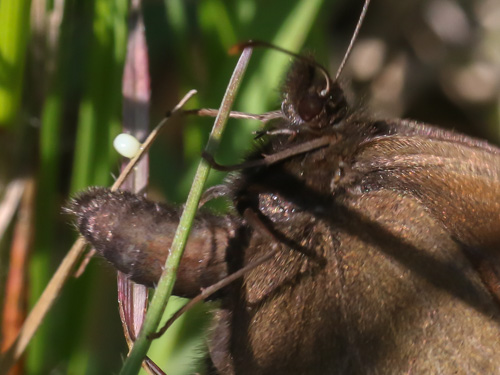 Vaud, Switzerland, May 2020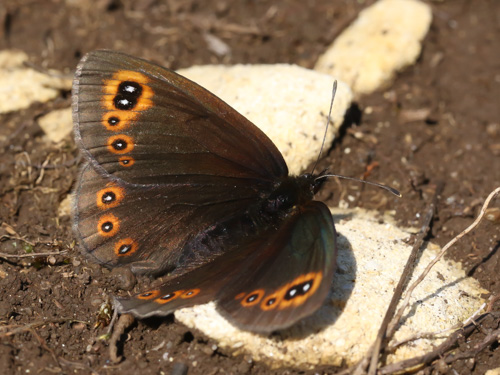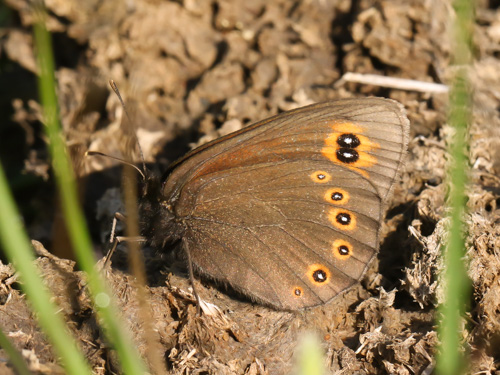 Vaud, Switzerland, May 2019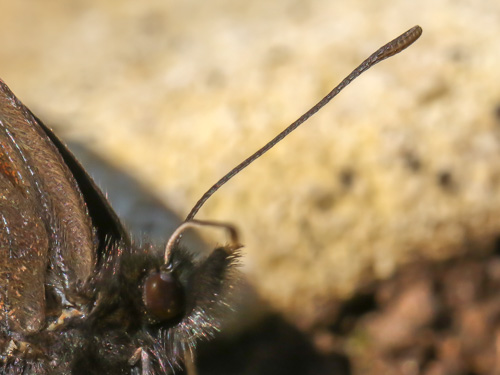 Vaud, Switzerland, May 2019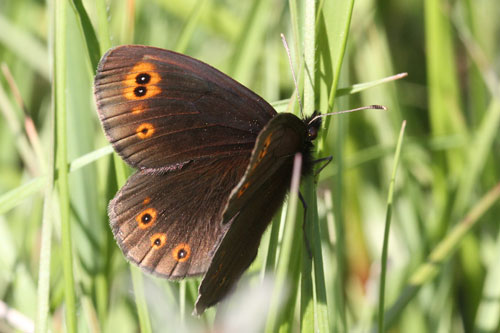 Vaud, Switzerland, May 2011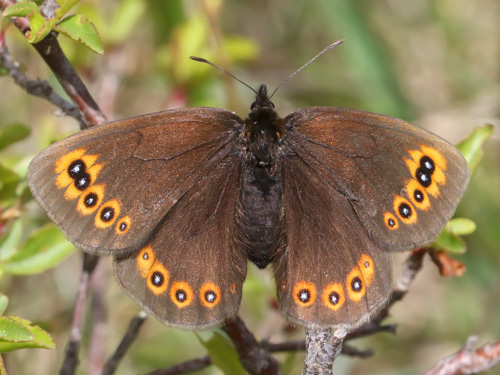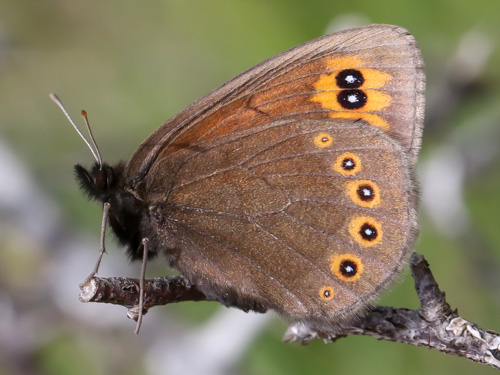 Vaud, Switzerland, May 2021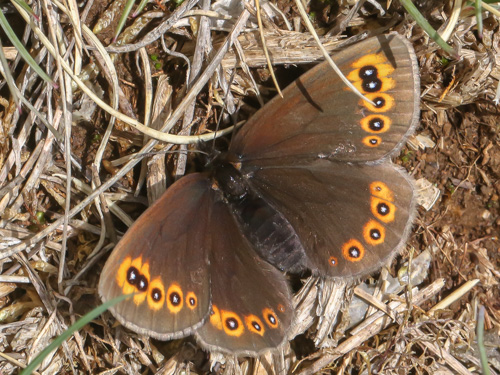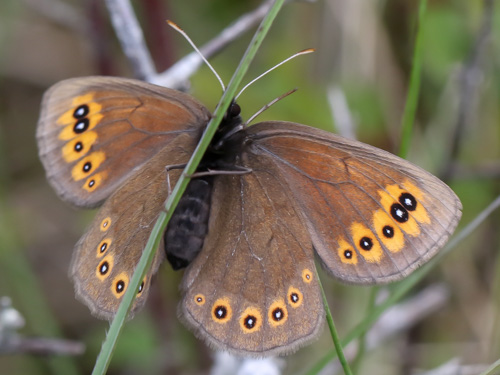 Vaud, Switzerland, May 2021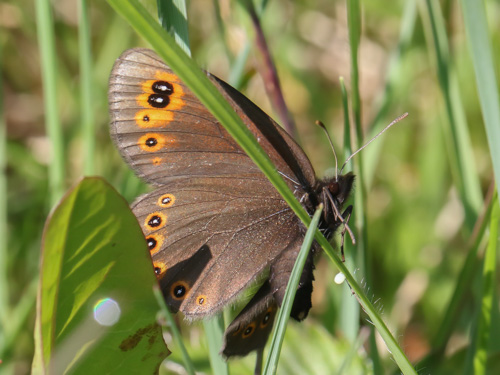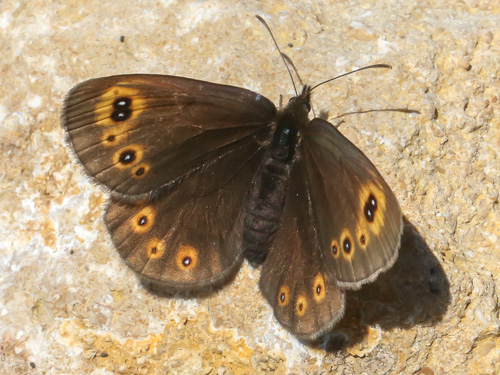 Vaud, Switzerland, May 2019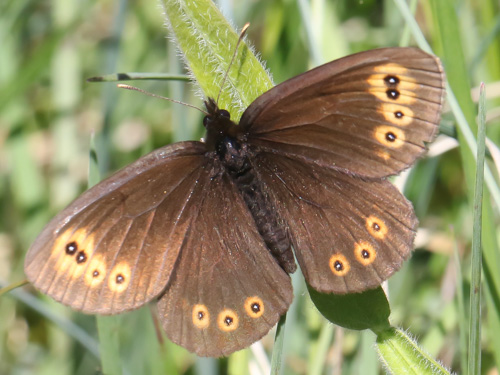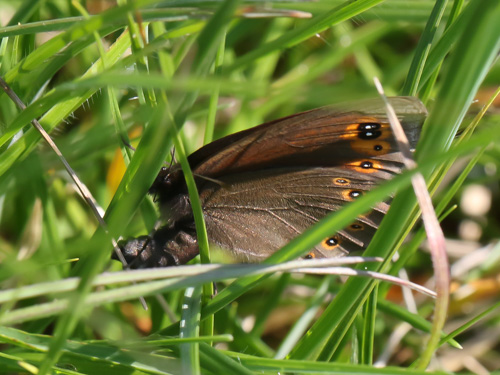 Vaud, Switzerland, May 2020