Scolitantides orion
Chequered Blue
euroButterflies
by Matt Rowlings
copyright © 2003-2021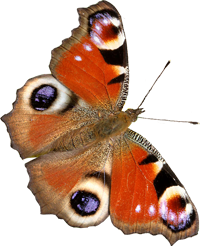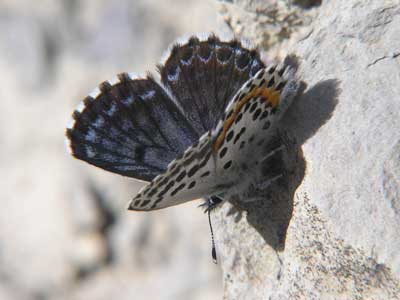 Var, France, May 2005
Valais, Switzerland, May 2006
Field notes and information
A spectacular and distinctive species of hot dry rocky banks and stoney places.
Identification & Similar species: The very strongly chequered fringes, bold underside spots and dark slaty grey blue upperside make this species unmistakable.
Distribution & Flight: Northeast Spain, parts of south France, Italy and eastwards. Extremely local in central Scandinavia. It is generally a spring butterfly of April and May but a second generation is reported in Switzerland. In Valais I've only ever found one or two butterflies July/ August which would represent a very small, partial second brood.
Habitat & Behaviour: Very hot dry exposed rocky slopes, stone walls or cliffs where the Sedum food plants grow.
Variation: Highly variable. The blue on the upperside of the males varies from bright and extensive to almost absent depending on location but also individual variation. The intensity of the underside markings is also variable.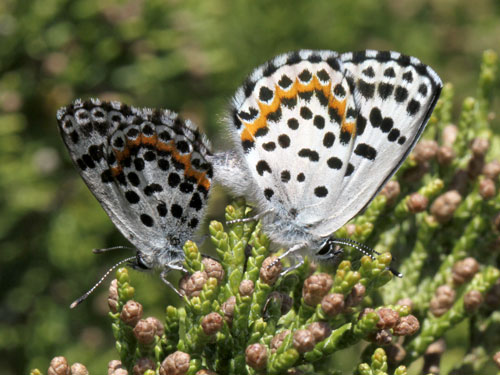 Valais, Switzerland, April 2010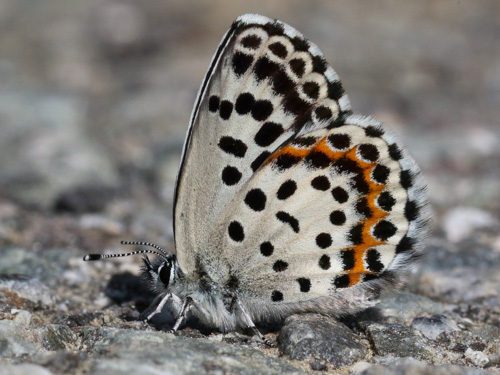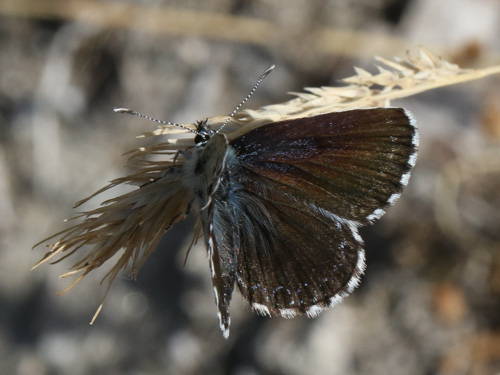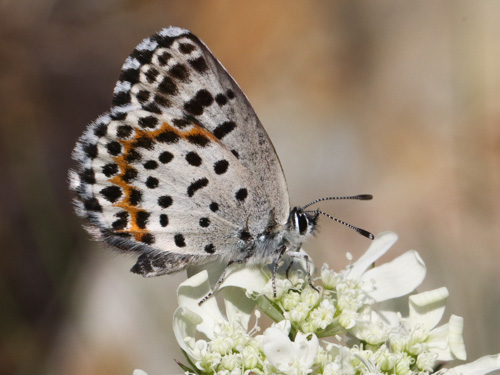 Valais, Switzerland, May 2018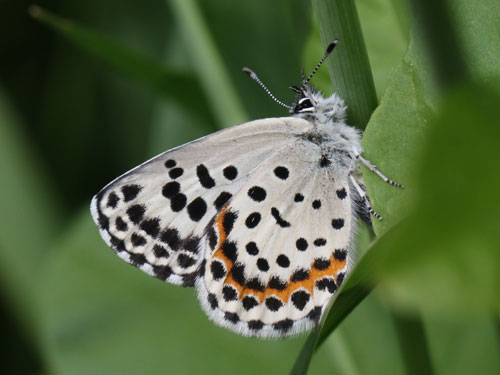 Valais, Switzerland, May 2015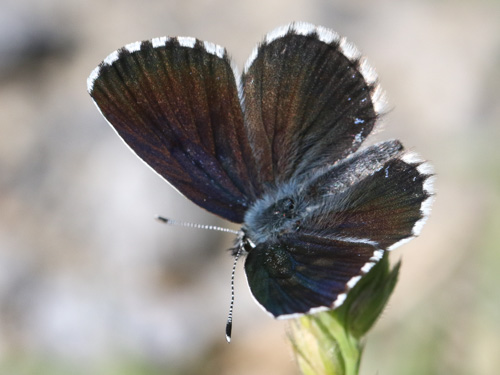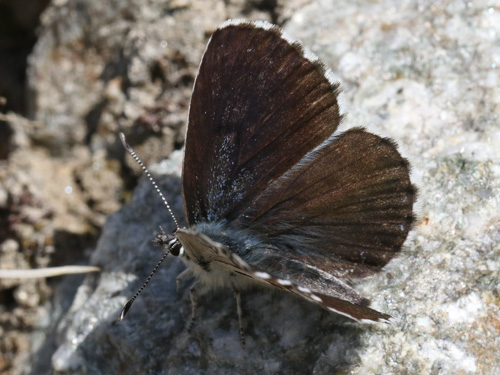 Valais, Switzerland, May 2018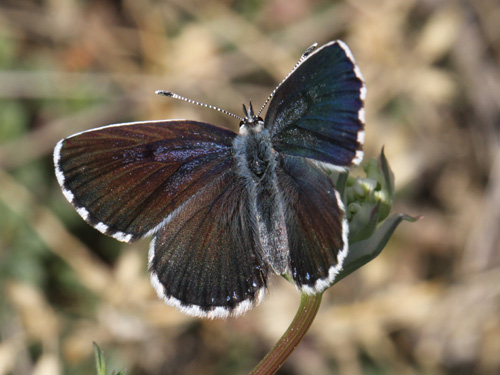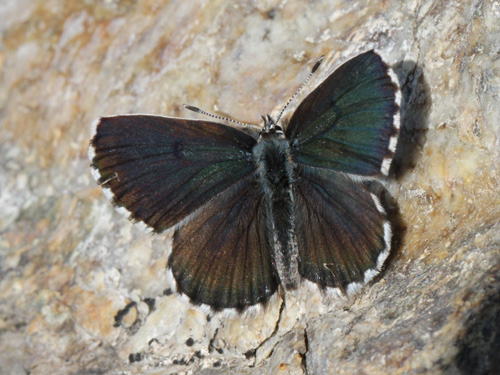 Valais, Switzerland, May 2014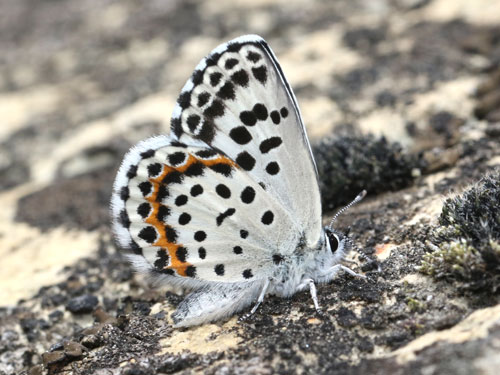 Valais, Switzerland, May 2015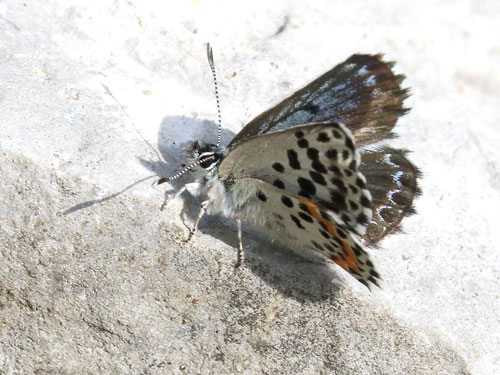 Alpes Maritimes, France, May 2012
Example of a form with extensive blue on the upperside.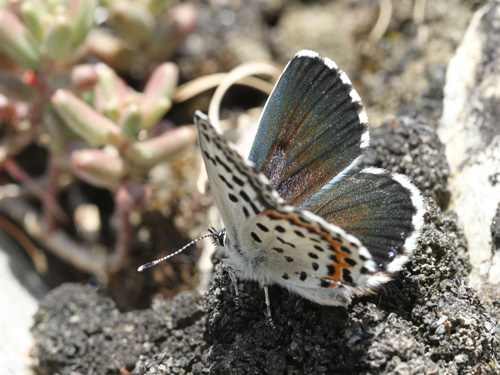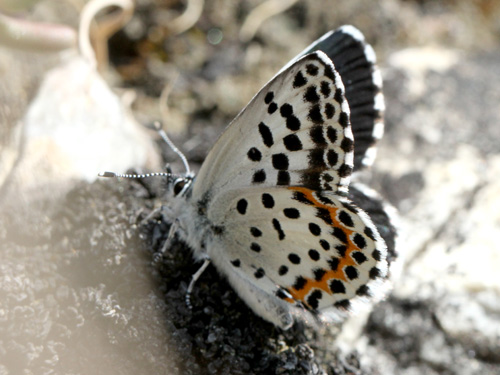 Valais, Switzerland, May 2014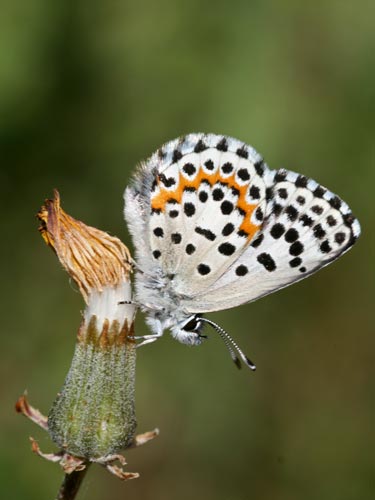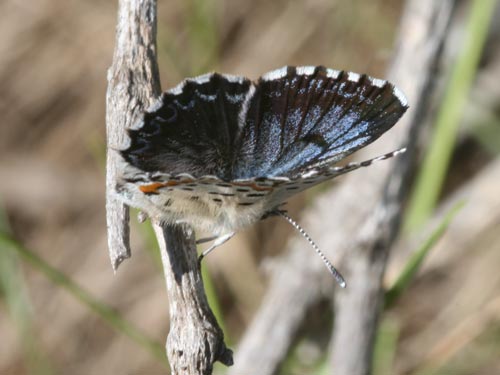 Catalonia, Spain, May 2007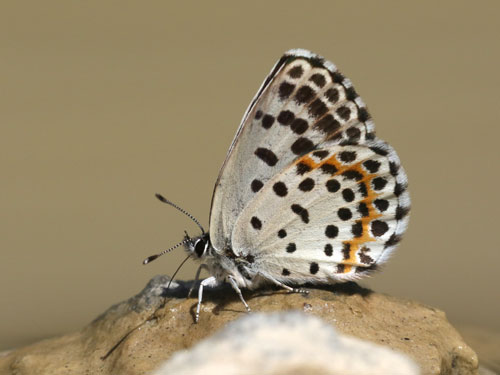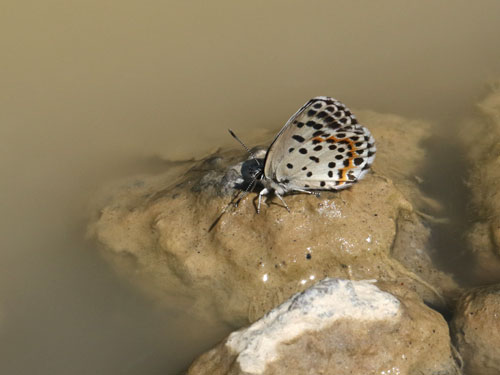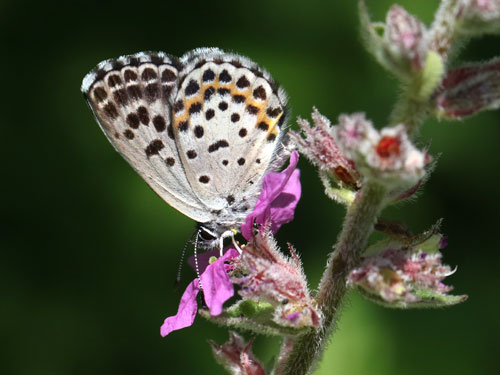 Rhodope mts, Greece, July 2016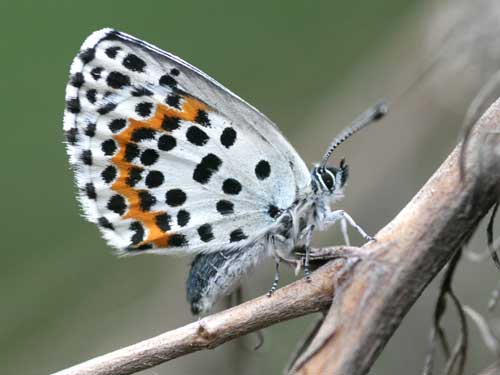 Cluj, Romania, May 2009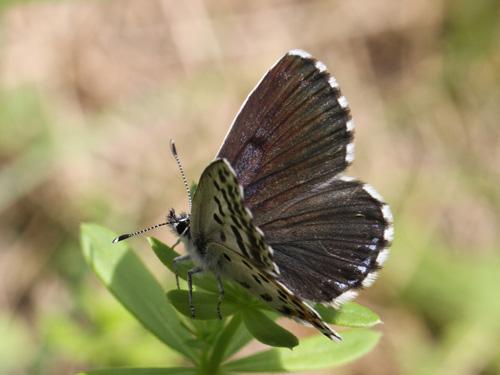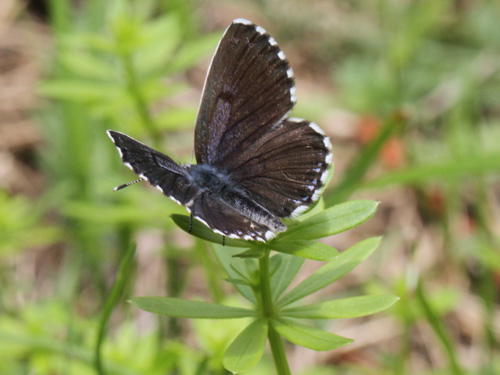 Triglav, Slovenia, July 2014