Pyrgus onopordi
Rosy Grizzled Skipper
euroButterflies
by Matt Rowlings
copyright © 2003-2023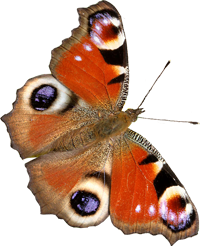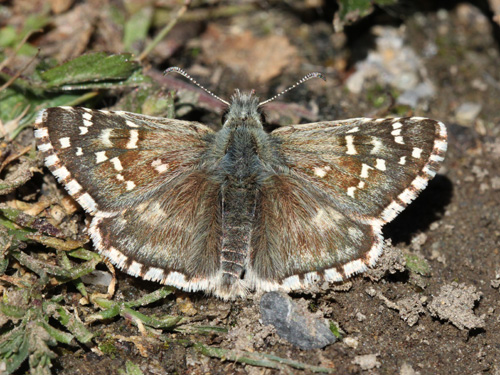 Valais, Switzerland, May 2014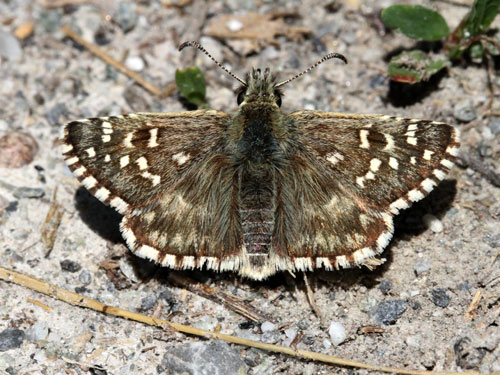 Valais, Switzerland, May 2013
Field notes and information
Identification & Similar species: The anvil shape on the underside hindwing is distinctive. It is typically bordered with dark lines. Other species may have similar markings, but not the full anvil shape.
Distribution & Flight: North Africa, where it is very common, Spain, south France, Italy and rare in Switzerland. Flies in a 2 or 3 broods from April to October.
Habitat & Behaviour: Hot dry grassy meadows, attracted to damper areas where plant growth is lusher and they take nectar.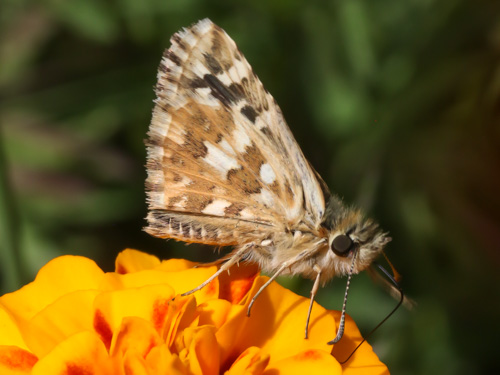 High Atlas, Morocco, August 2019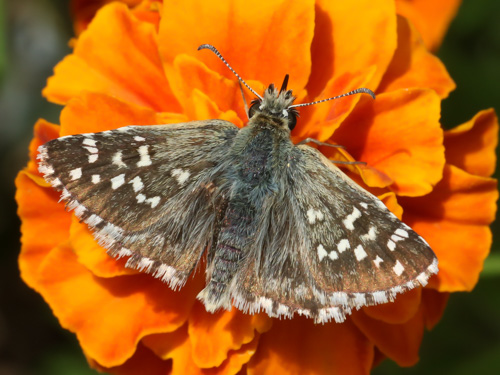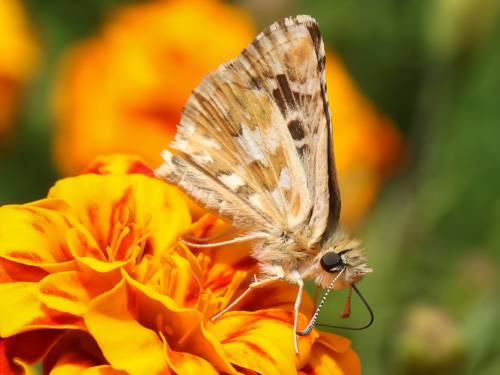 High Atlas, Morocco, August 2019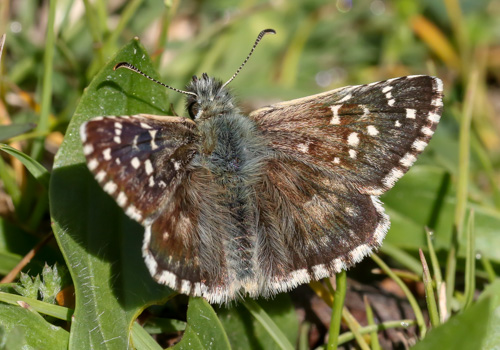 Valais, Switzerland, May 2022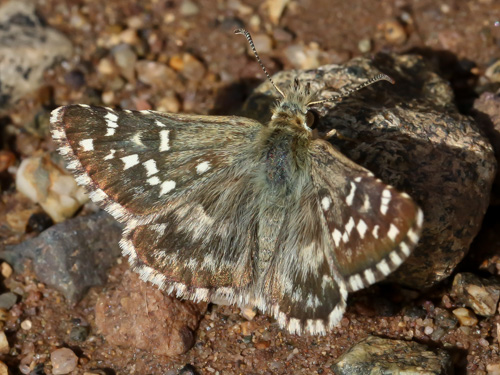 High Atlas, Morocco, August 2019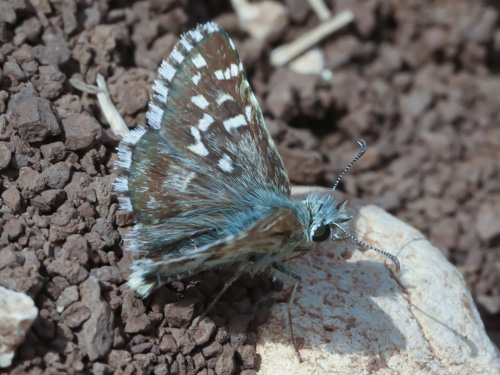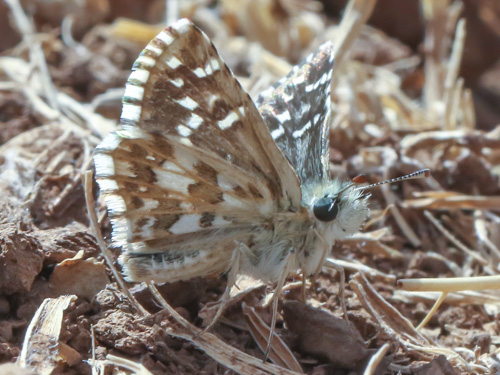 Middle Atlas, Morocco, August 2019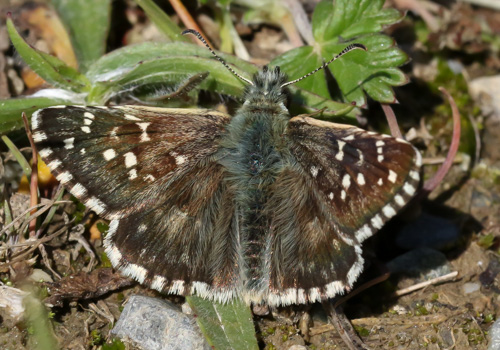 Valais, Switzerland, May 2022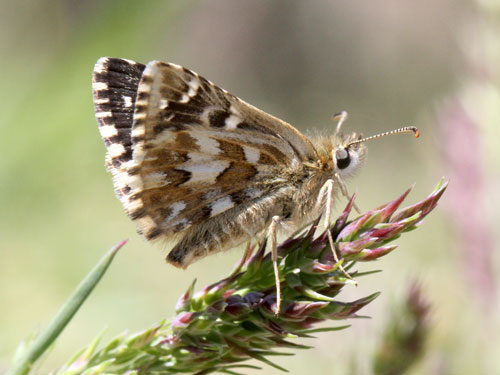 Valais, Switzerland, April 2010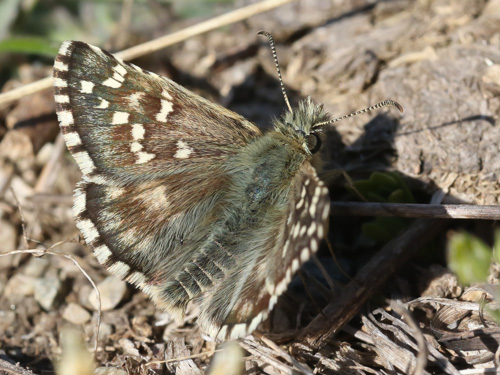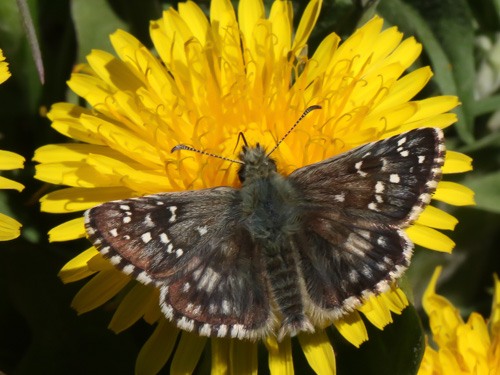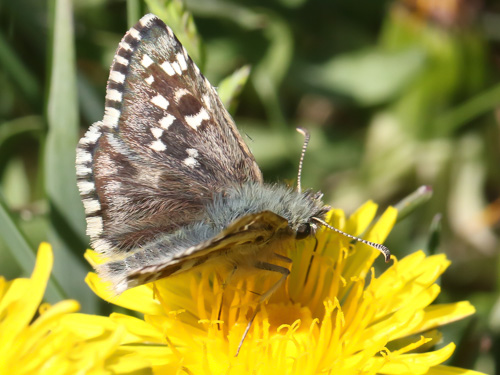 Valais, Switzerla nd, April 2021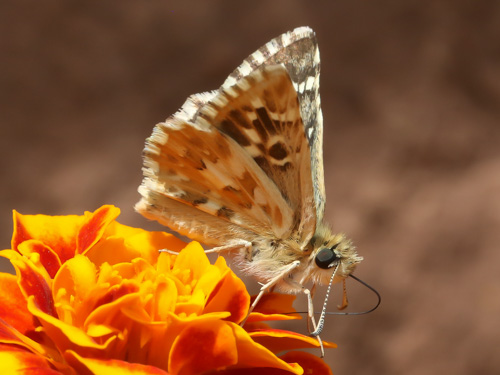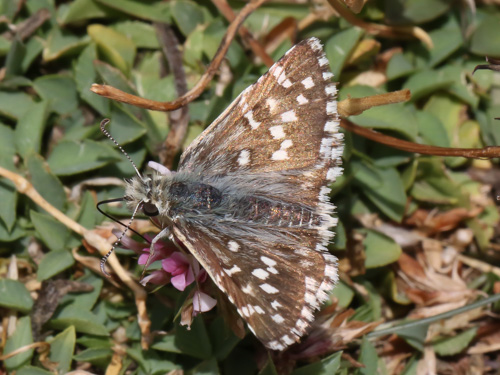 High Atlas, Morocco, August 2019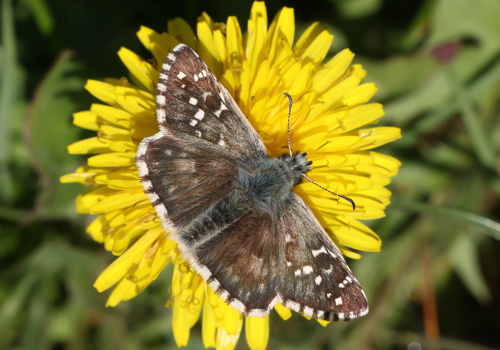 Valais, Switzerland, May 2022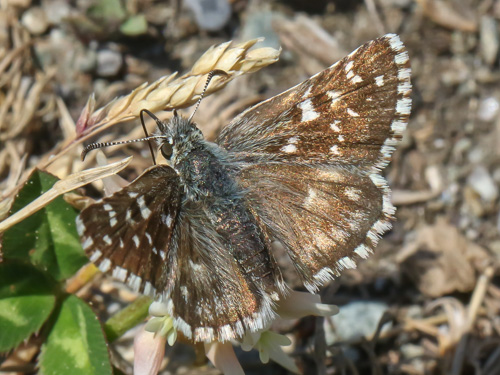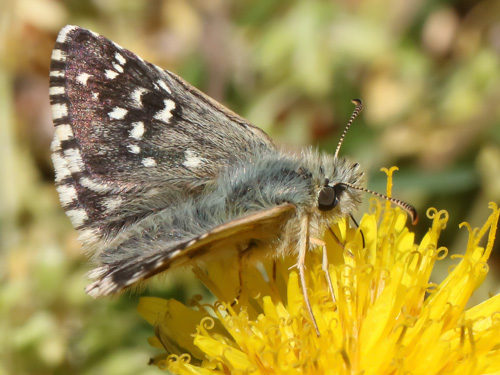 Valais, Switzerland, May 2020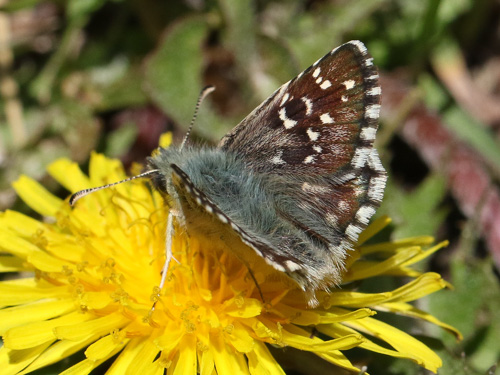 Valais, Switzerland, April 2017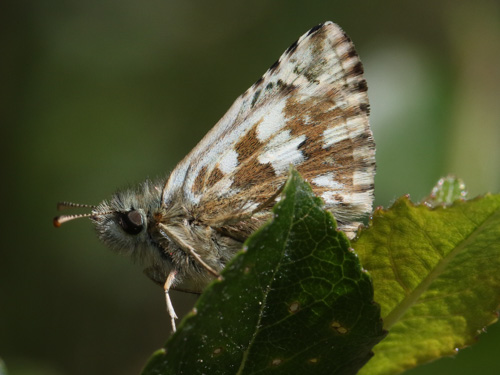 Valais, Switzerland, May 2018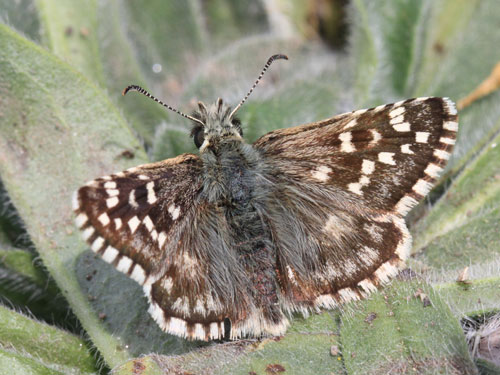 Valais, Switzerland, April 2012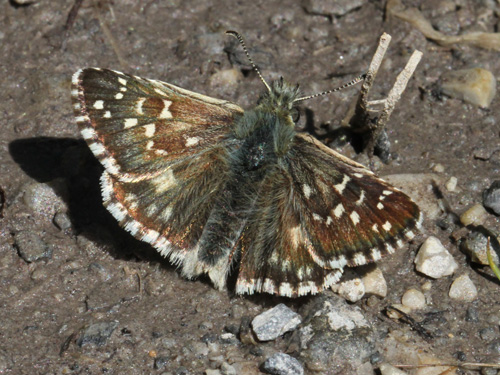 Valais, Switzerland, May 2014