Melanargia occitanica
Western Marbled White
euroButterflies
by Matt Rowlings
copyright © 2003-2021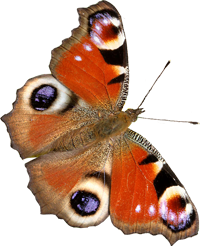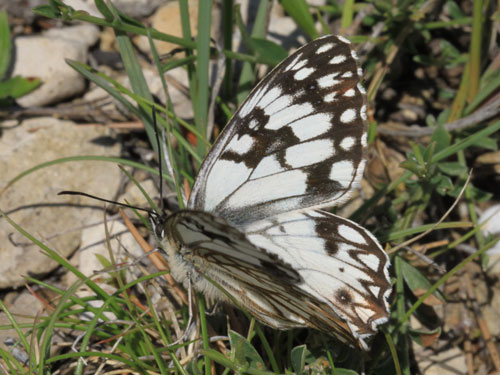 Var, France, May 2012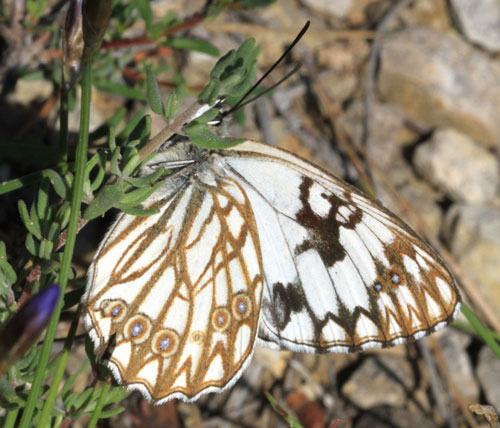 Var, France, May 2012
Field notes and information
A distinctive species with brown markings on the underside hindwing and pale blue spots. The population on Sicily, pherusa, is now often raised to species rank. It may also be an evolutionary intermediate between the western and the Italian marbled whites, M. occitanica & M. arge.
Identification & Similar species: The brown lines on the underside hindwing are distinctive.
Distribution & Flight: Much of the Iberian peninsular, Mediterranean France and northwest Africa. An outflung population pherusa from Sicily is now more frequently considered a new species.
Habitat & Behaviour: Hot dry stony places with flowers. Often in scrub or light woodland.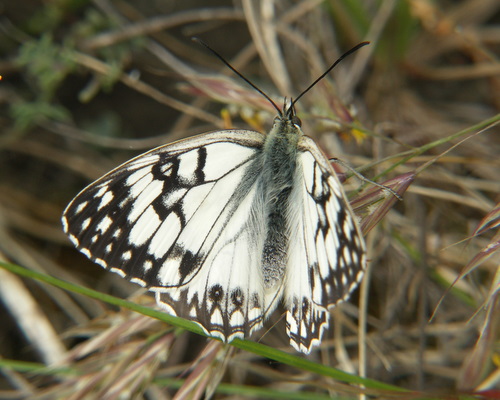 Pyrénées Orientales, France, May 2006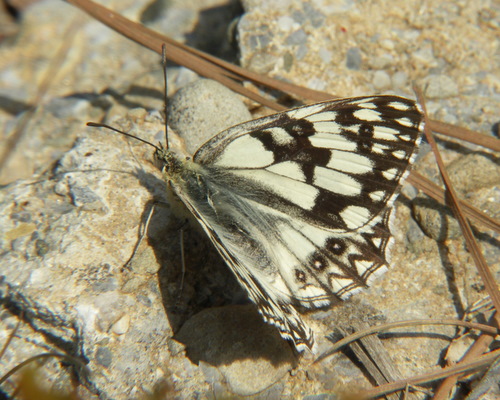 Bouches du Rhône, France, May 2006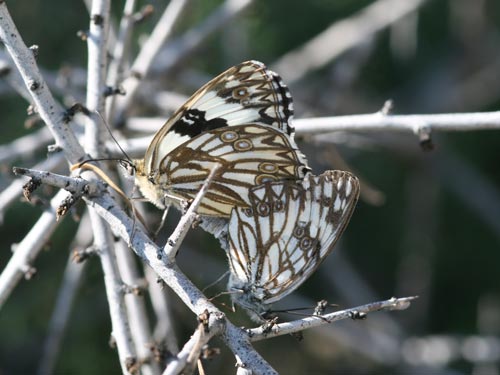 Catalonia, Spain, May 2007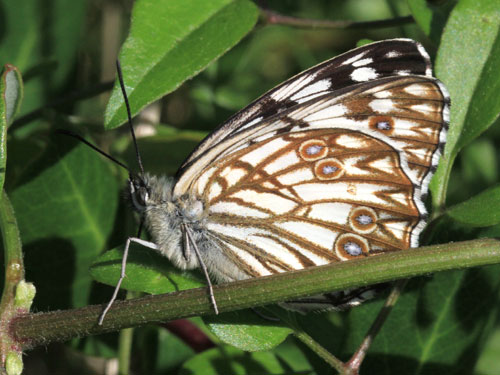 Var, France, May 2012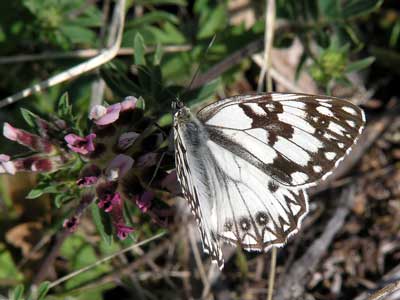 Alpes de Haute Provence, France, May 2005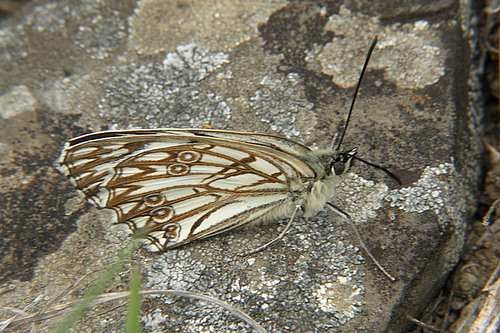 Pyrénées Orientales, France, May 2006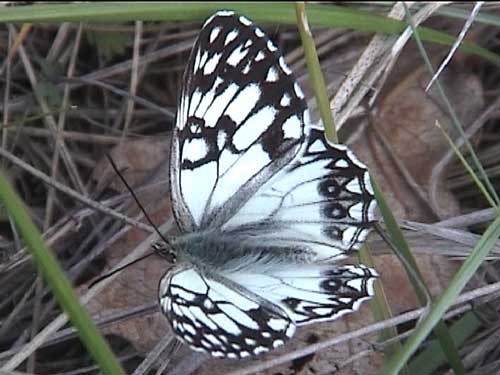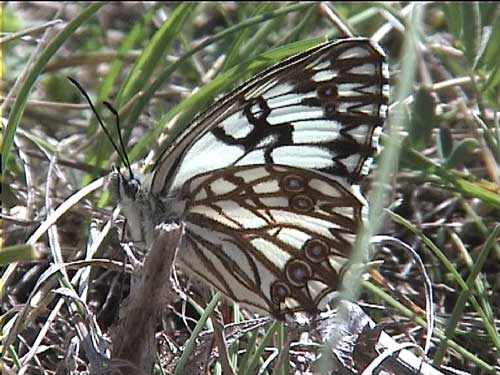 Provence, France, May 2002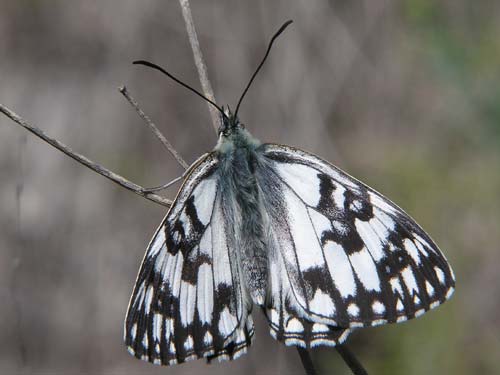 Les Alpilles, S France, April 2004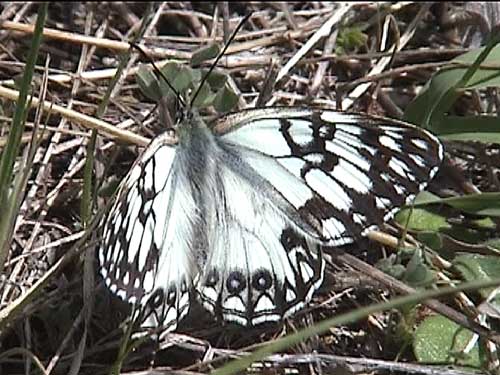 Provence, France, May 2002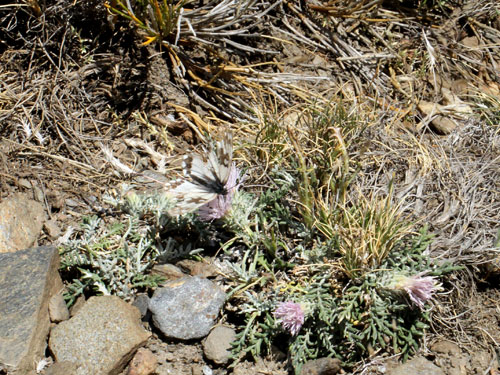 Sierra Nevada, Spain, July 2013
At the very high altitude of 2200m the butterfly can still be found as late as mid July, albeit in very poor condition!