Melanargia larissa
Balkan Marbled White
euroButterflies
by Matt Rowlings
copyright © 2003-2018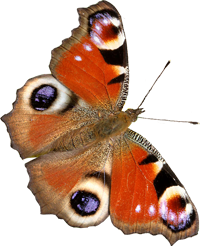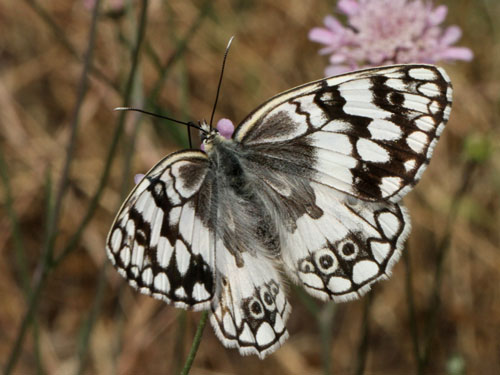 Peloppensos, Greece, June 2013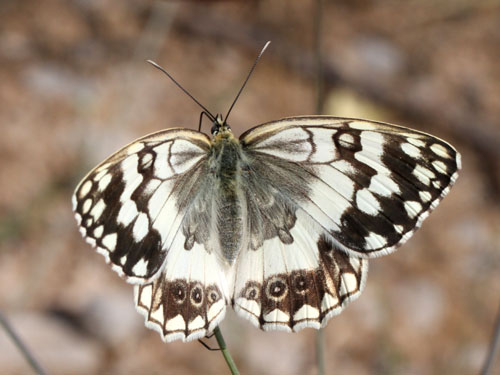 Peloppensos, Greece, June 2013
Field notes and information
In Greece this butterfly is easily found in the north where it flies on many dry grassy places in the mountains and hills.
Identification & Similar species: It is easily distinguished from similar species by the extensive basal dusting on the upperside.
Distribution & Flight: Southern Balkans and the Adriatic coast to Croatia. Single brooded from mid May to July.
Habitat & Behaviour: Dry hot grassland with abundant flowers. Often amongst scrub or trees.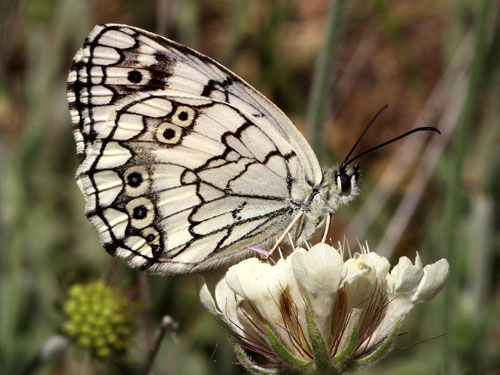 Peloppensos, Greece, June 2013
Male.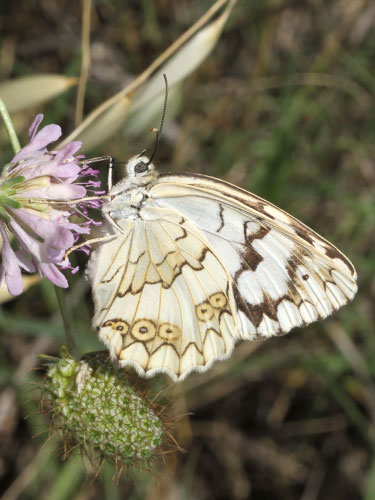 S Greece, June 2013
Female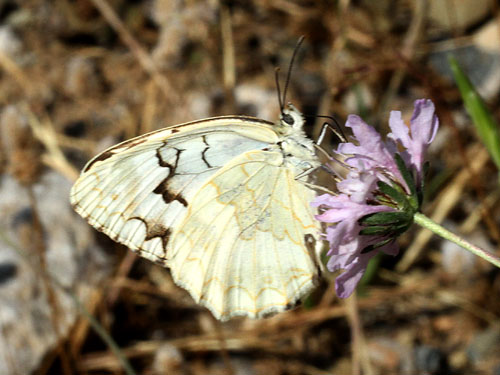 Peloppensos, Greece, June 2013
Very pale light brown underside markings.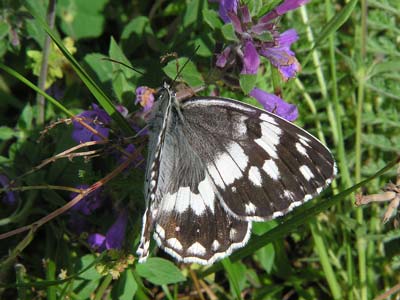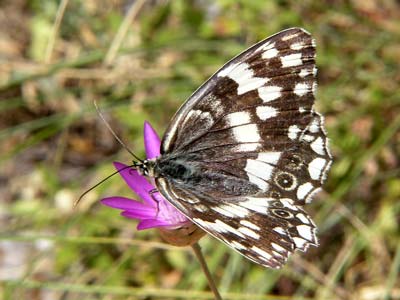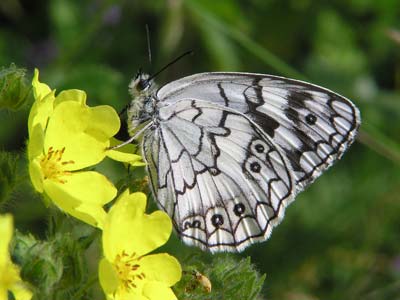 Macedonia, Greece, July 2004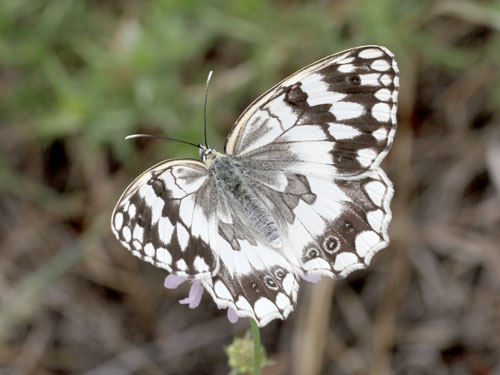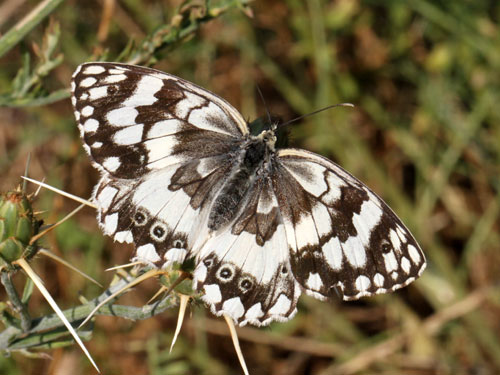 S Greece, June 2013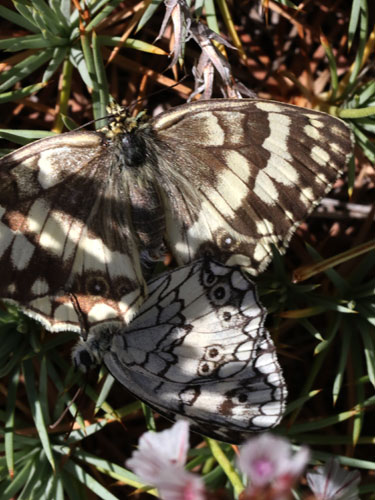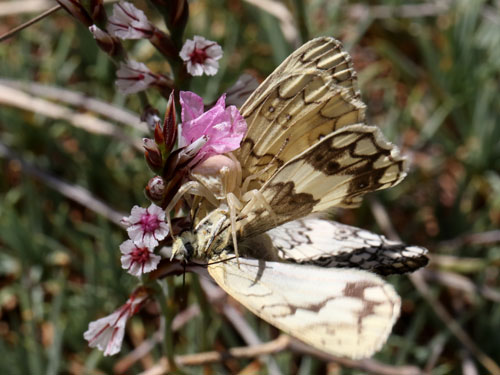 Albania, July 2016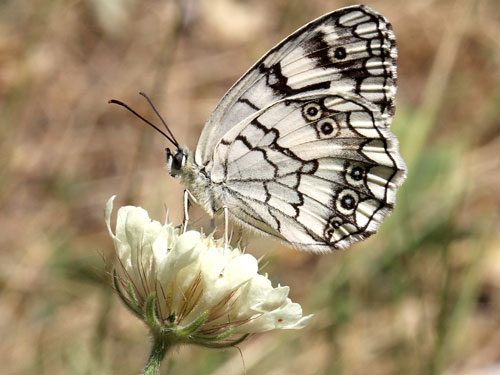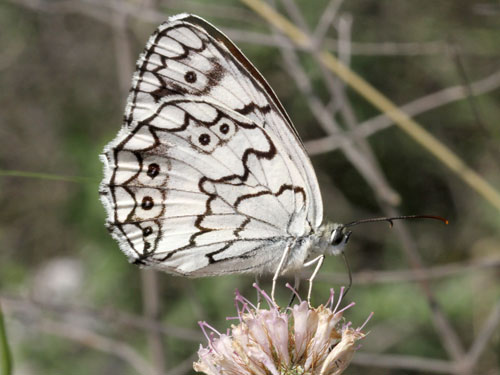 Peloppensos, Greece, June 2013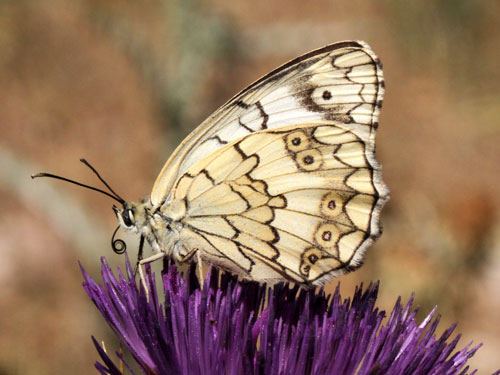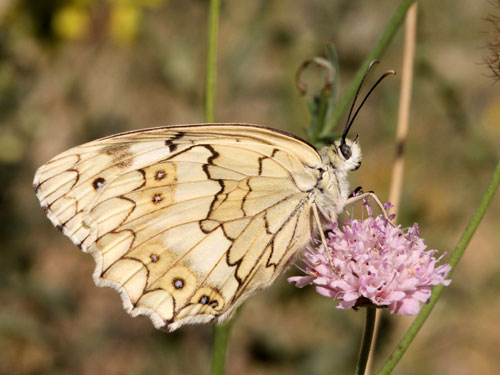 Peloppensos, Greece, June 2013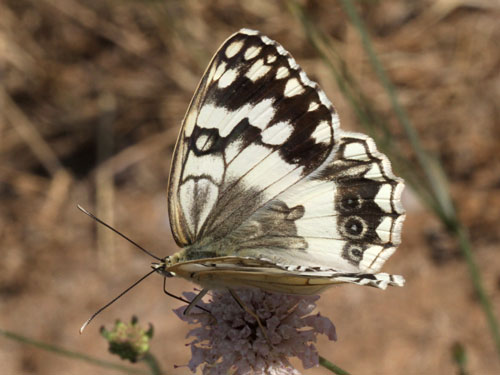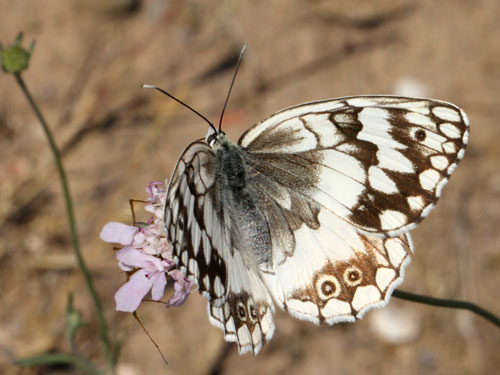 Peloppensos, Greece, June 2013