Erebia melampus
Lesser Mountain Ringlet
euroButterflies
by Matt Rowlings
copyright © 2003-2023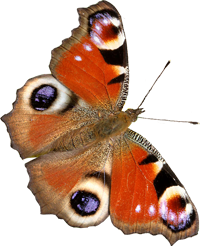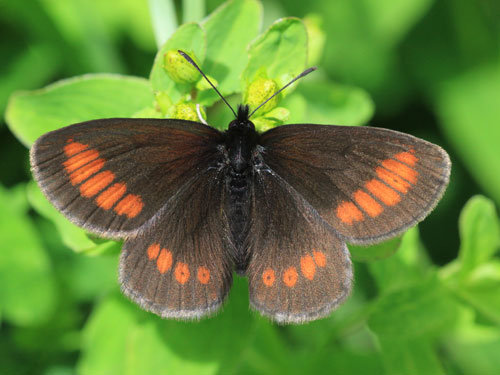 Valais, Switzerland, August 2012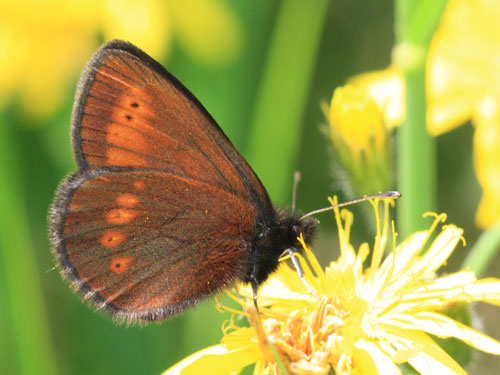 Piedmont, Italy, July 2012
Field notes and information
A very common and widespread species found only in the Alps.
Identification & Similar species: The fairly regularly sized orange spots on all wings contain tiny black spots. The mountain ringlet E. epiphron lacks the orange spots on the underside hindwing, although spots, if present, may be encircled by very narrow reddish rings. Extremely similar to the rare and local Sudeten ringlet, E. sudetica. Refer to that species for identification hints.
Distribution & Flight: Confined to the Alps, flying in July and August.
Habitat & Behaviour: Grassy places, in woodland or open areas from moderate to alpine levels.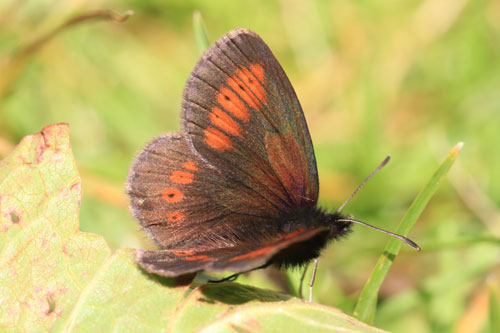 Valais, Switzerland, July 2011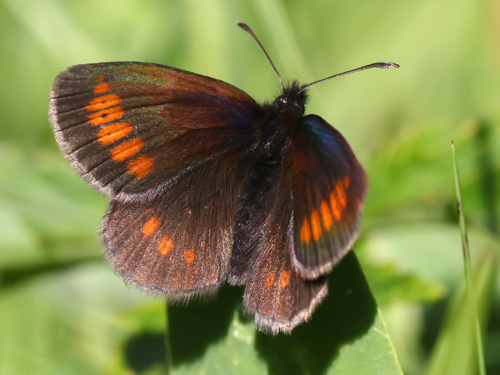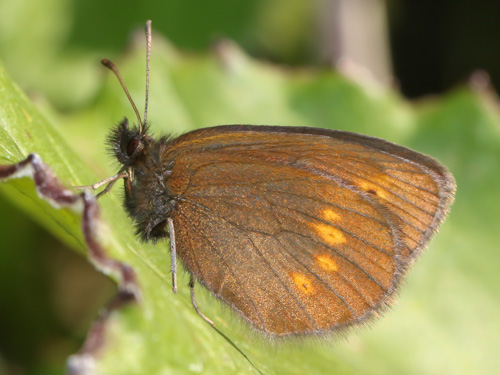 Valais, Switzerland, August 2020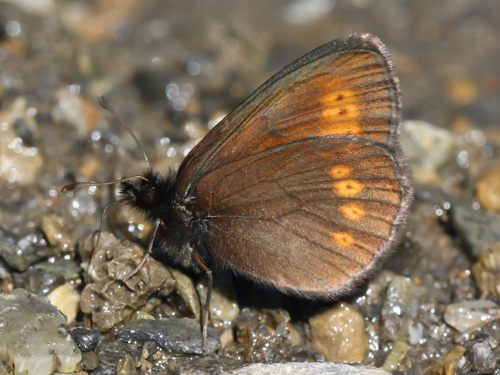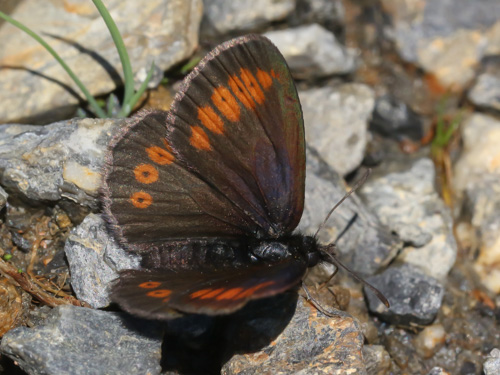 Valais, Switzerland, August 2019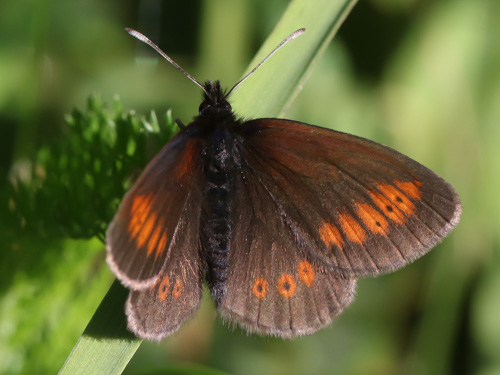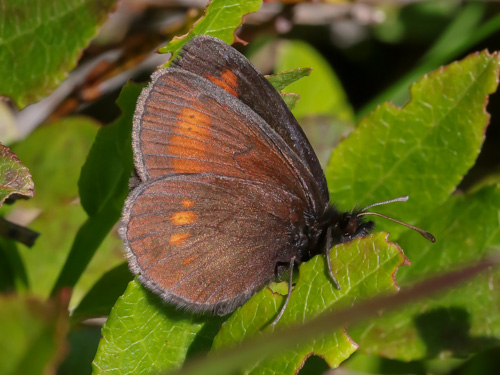 Valais, Switzerland, August 2019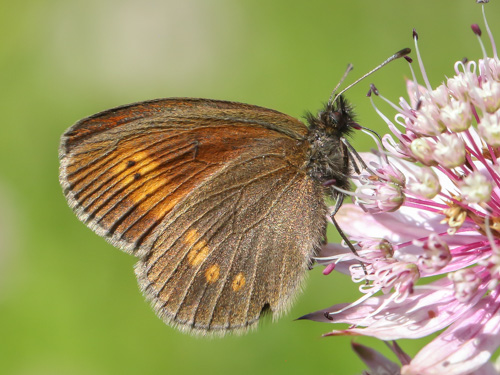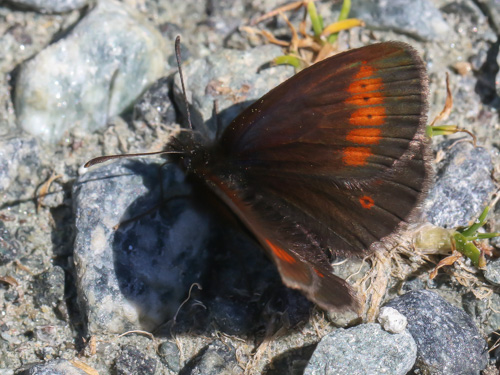 Vaud, Switzerland, August 2019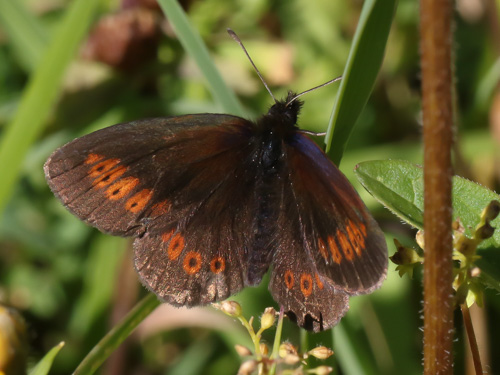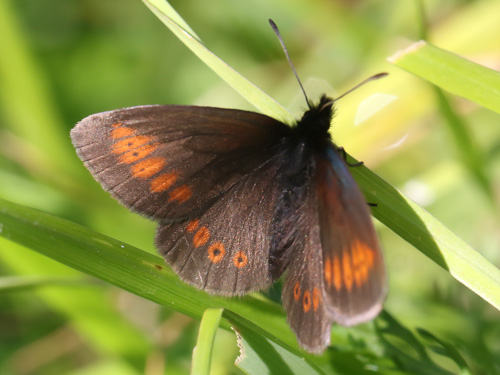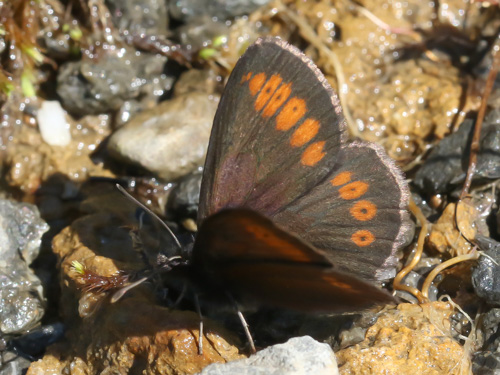 Valais, Switzerland, August 2019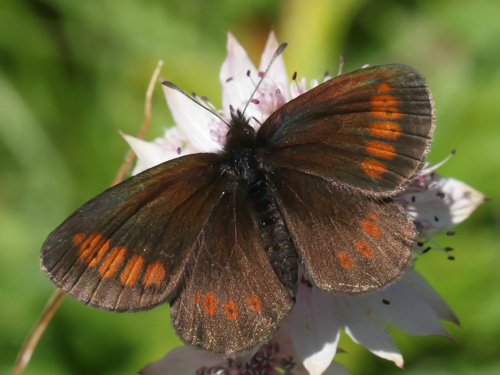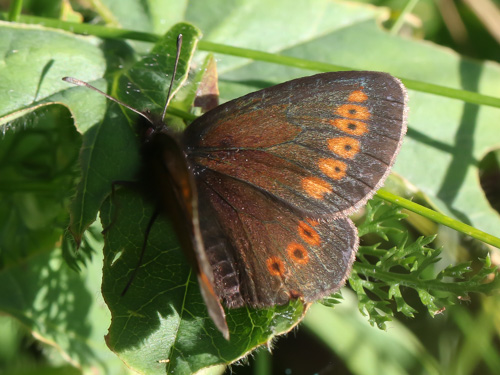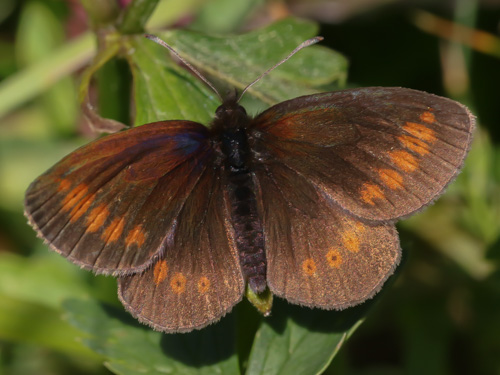 Valais, Switzerland, August 2019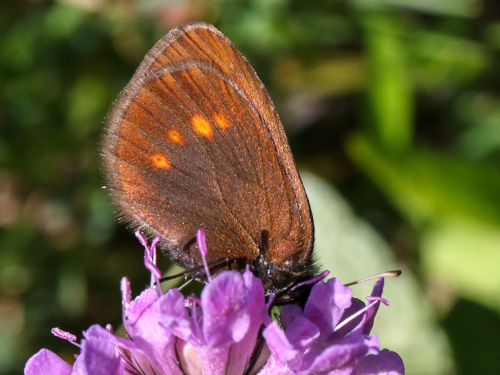 Valais, Switzerland, July 2017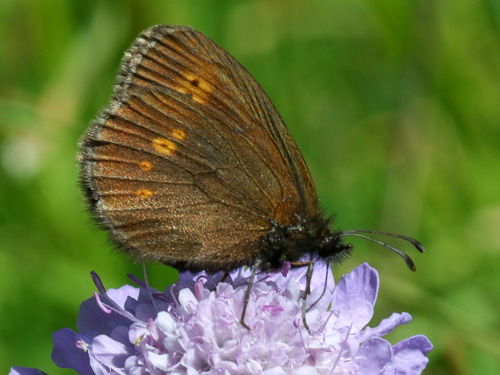 Valais, Switzerland, July 2017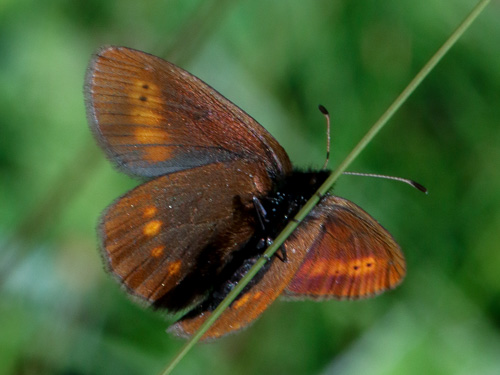 Valais, Switzerland, July 2017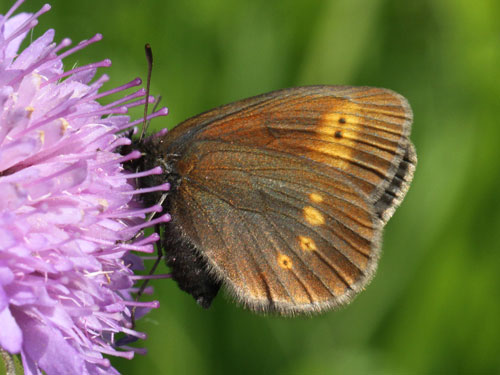 Valais, Switzerland, August 2013