Erebia sudetica
Sudeten Ringlet
euroButterflies
by Matt Rowlings
copyright © 2003-2023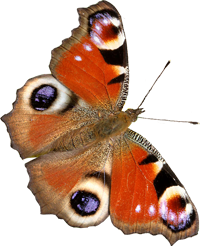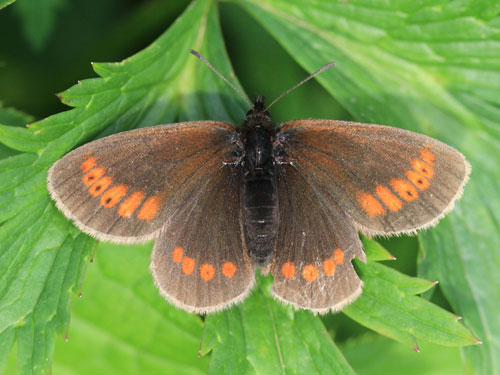 Bern, Switzerland, August 2012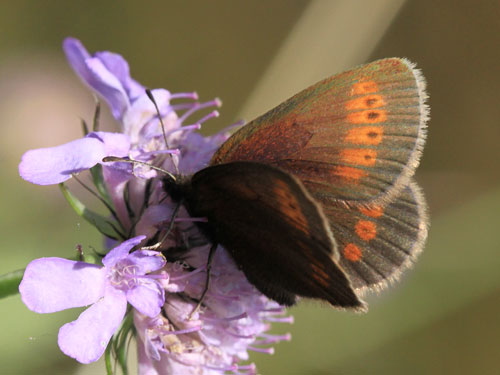 Bern, Switzerland, August 2012
Field notes and information
The Sudeten Mts are found in the Czech Republic where the butterfly flies.
Identification & Similar species: Very similar to the lesser mountain ringlet E. melampus. Only really a problem in the Alps around Grindelwald in Switzerland and Isère in France where the two species fly close together. The distinguishing feature is the 4 regulary spaced, evenly sized hindwing orange spots (with possibly small spots in spaces 1 and 6) in the current species, which in melampus are relatively variable in size, notably the spot in space 4 which is often larger.
Distribution & Flight: It is seemingly more widespread in the Carpathians than in its western range where it is confined to a small area in central Switzerland and two small areas in France in Isère and the Massif Central. July.
Habitat & Behaviour: Rich grassy meadows around the tree line.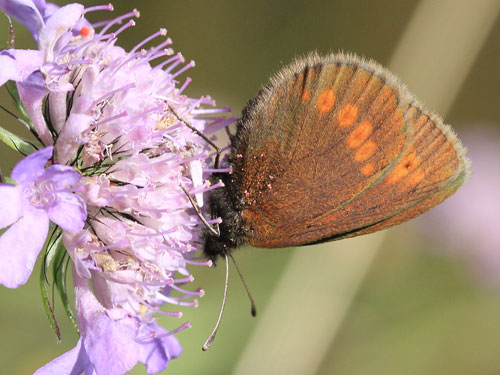 Bern, Switzerland, August 2012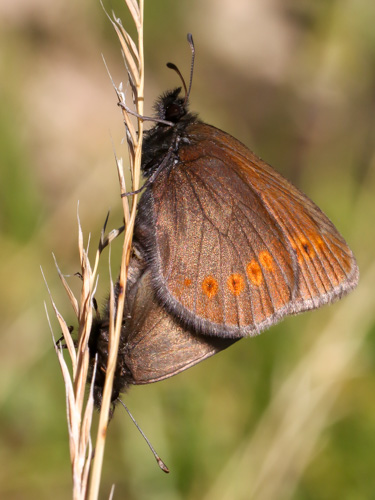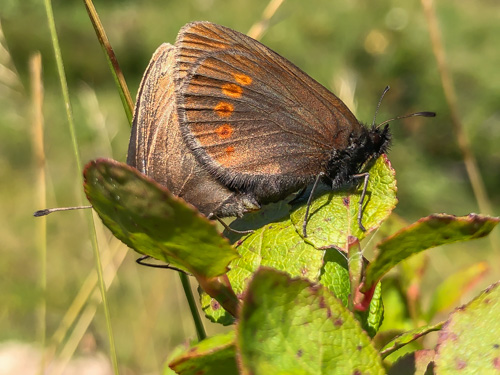 Bern, Switzerland, August 2020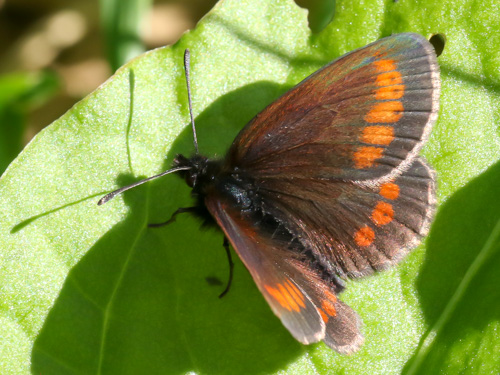 Bern, Switzerland, August 2020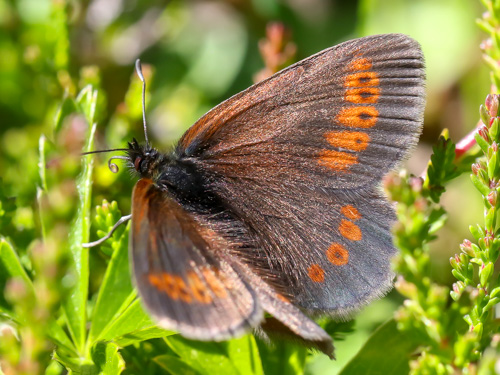 Bern, Switzerland, August 2020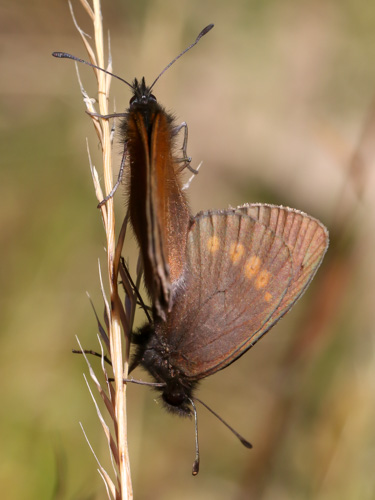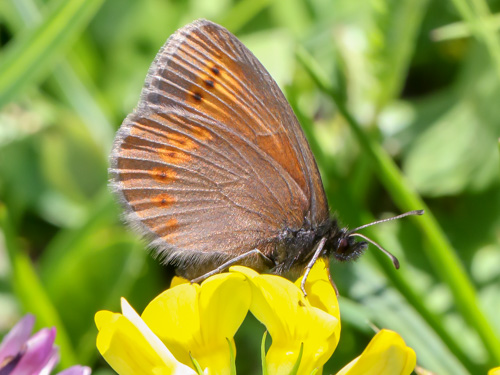 Bern, Switzerland, August 2020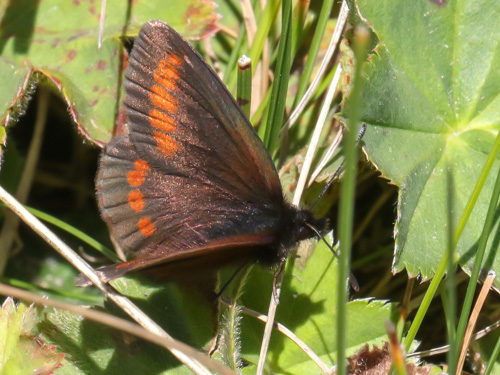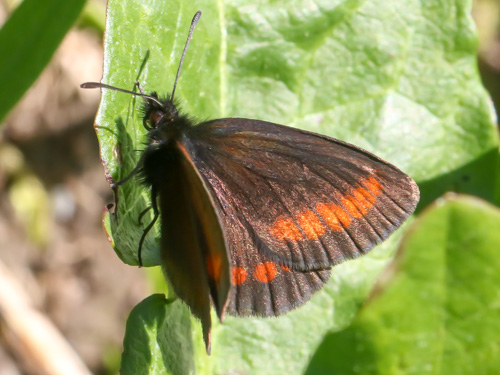 Bern, Switzerland, August 2020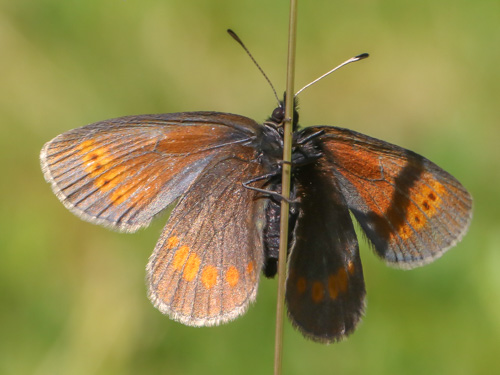 Bern, Switzerland, August 2020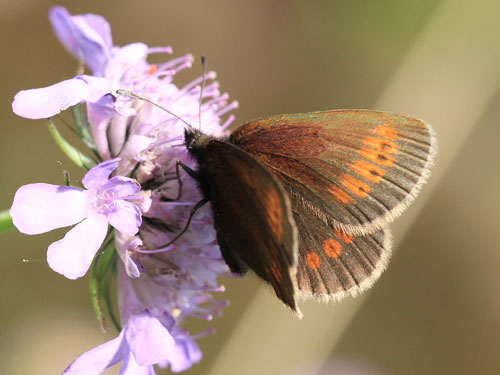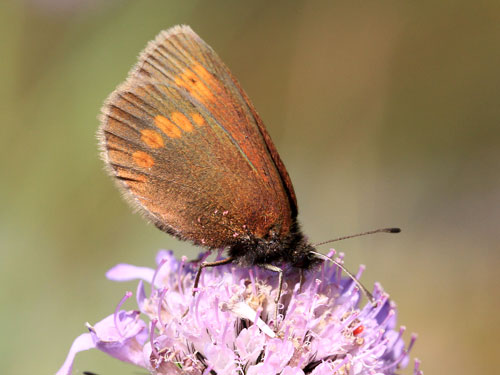 Bern, Switzerland, August 2012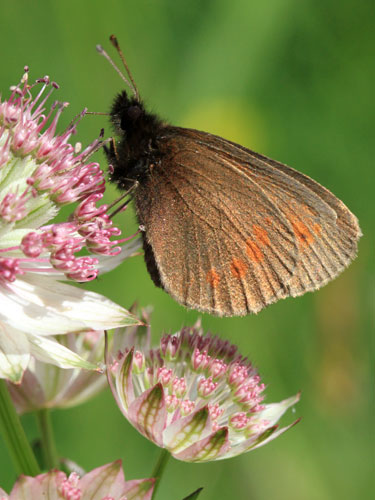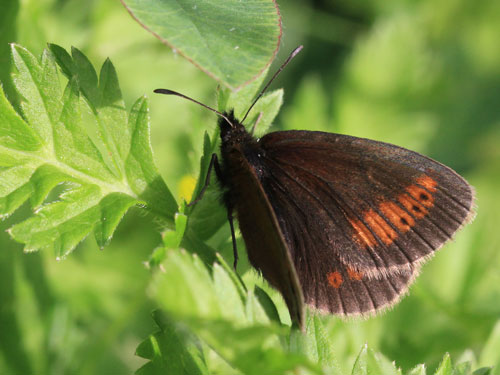 Bern, Switzerland, August 2012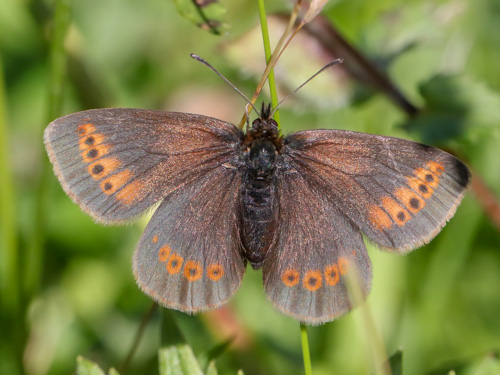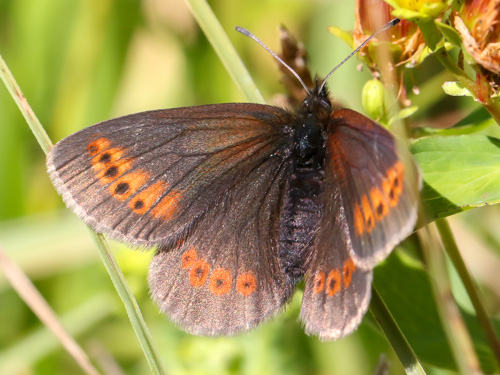 Bern, Switzerland, August 2020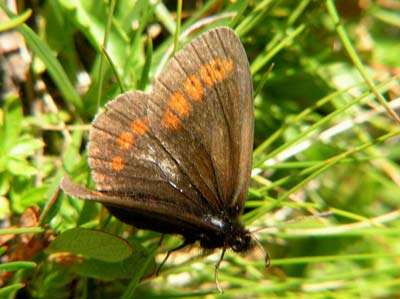 Isère, France, August 2004
Bern, Switzerland, August 2020