Erynnis tages
Dingy Skipper
euroButterflies
by Matt Rowlings
copyright © 2003-2023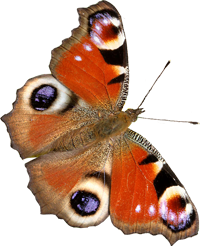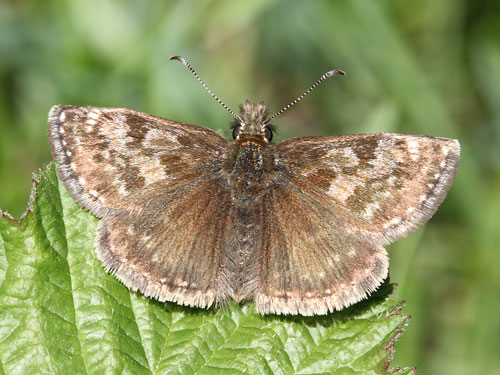 Valais, Switzerland, May 2013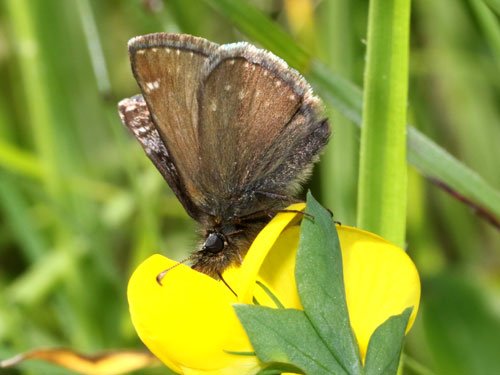 Valais, Switzerland May 2016
Field notes and information
A common and widespread species in much of its range. It is very fast on the wing darting low over the grasses and dry ground. They can be territorial but the territories are small and there are often neighbours - bouts of scrapping are frequent!
Identification & Similar species: Unmistakable. The row of small white spots on the margins of all wings is unique.
Distribution & Flight: Most of Europe, except northern Scandinavia and most Mediterranean islands. A spring species in April/ June. Frequently a second partial brood appears on southern locations in July.
Habitat & Behaviour: Grassy flowery places in many situations.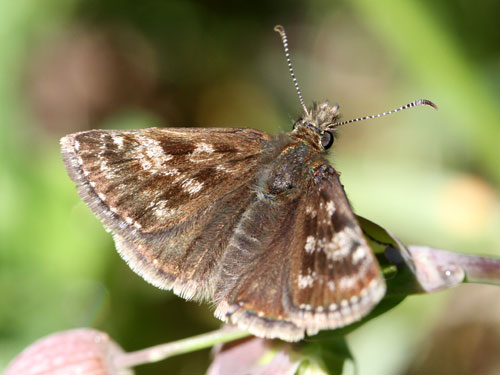 Valais, Switzeland, June 2013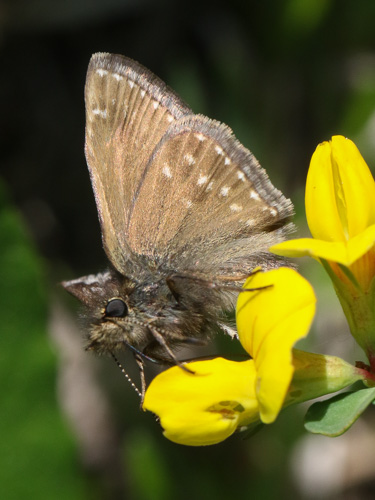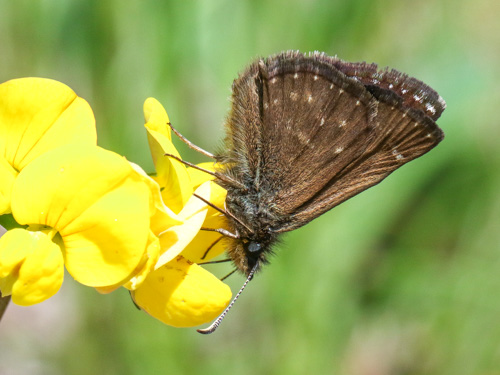 Valais, Switzerland, May 2018
Vaud, Switzerland, April 2020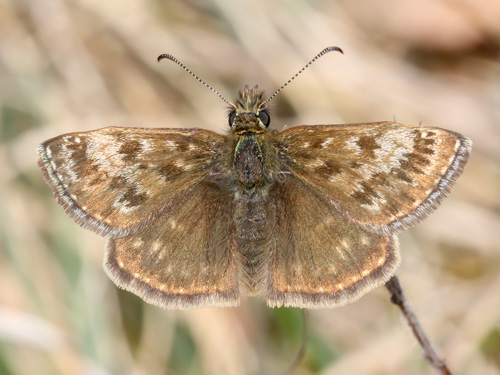 Geneva, Switzerland, April 2021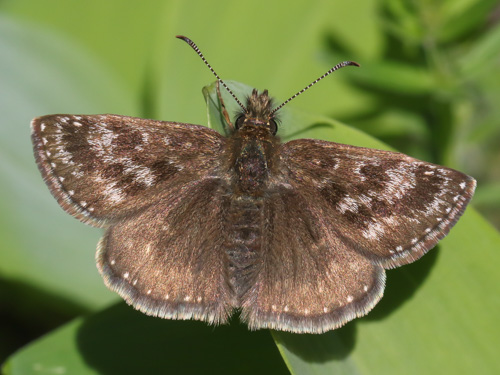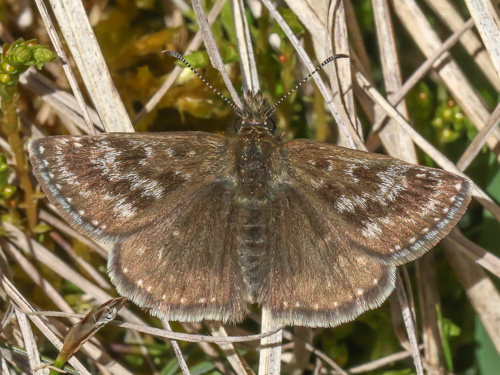 Valais, Switzerland, May 2021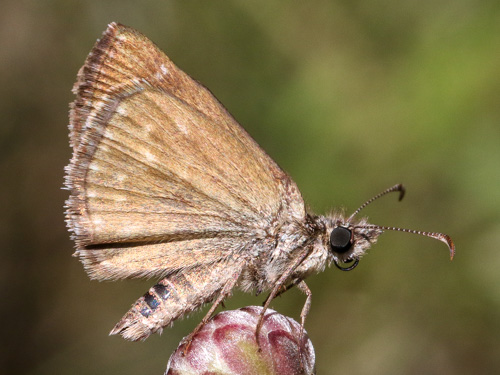 Huesca, Spain, July 2017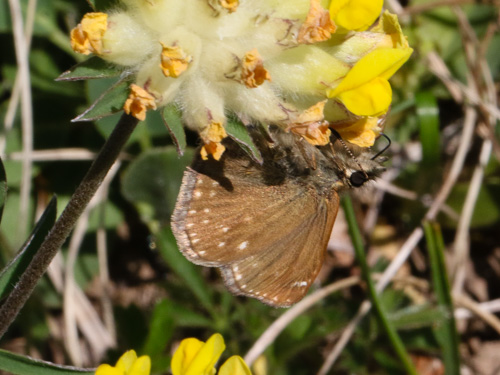 Vaud, Switzerland, April 2018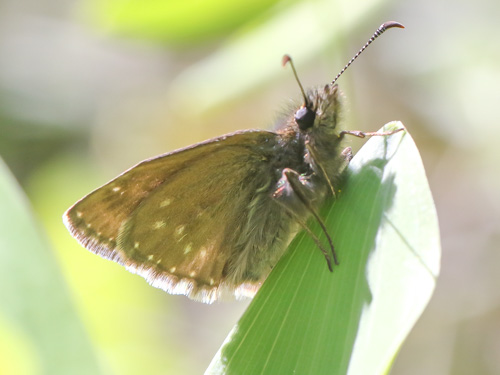 Valais, Switzerland, May 2021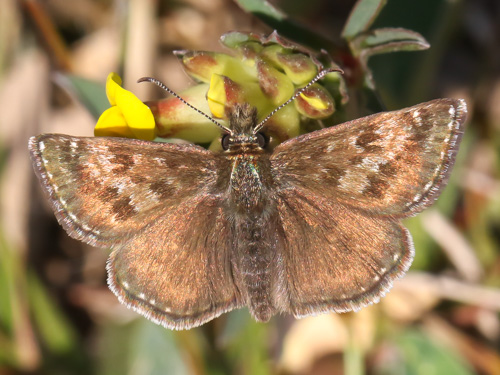 Vaud, Switzerland, April 2020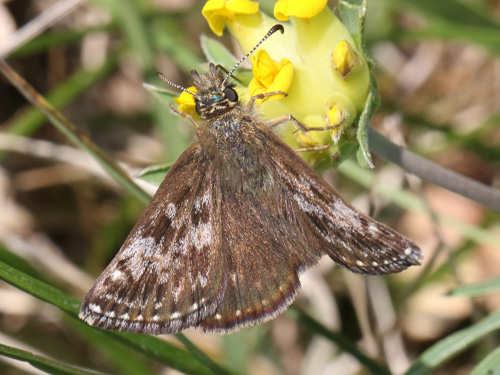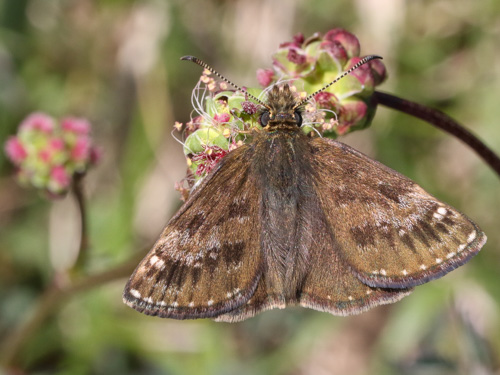 Vaud, Switzerland, April 2018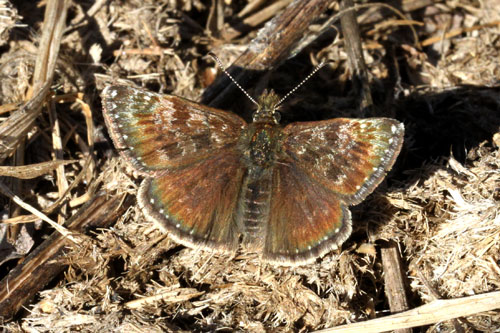 Valais, Switzerland, April 2011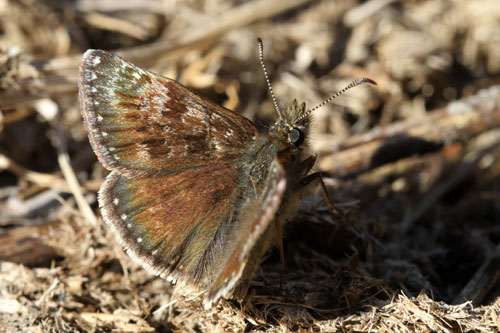 Valais, Switzerland, April 2011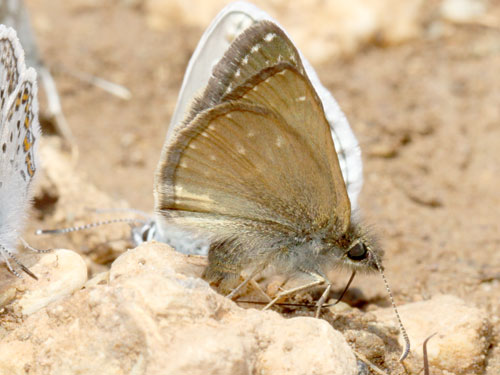 Peloppensos, Greece, June 2013