Pyrgus malvae
Grizzled Skipper
euroButterflies
by Matt Rowlings
copyright © 2003-2023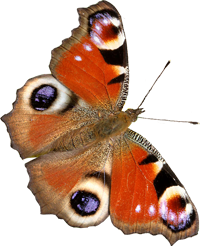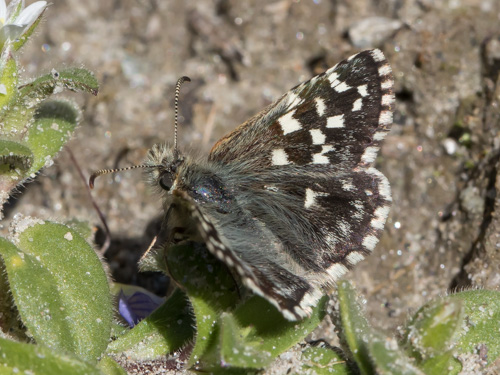 Valais, Switzerland, March 2019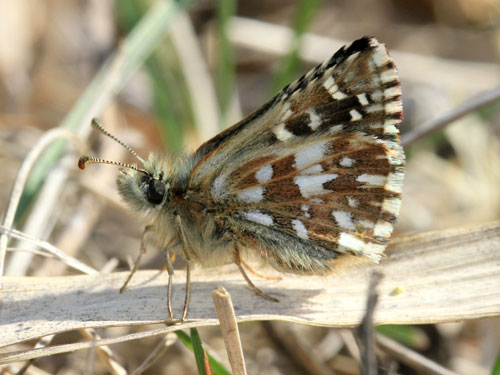 Valais, Switzerland, March 2012
Field notes and information
A widespread and common species, particularly in spring.
Identification & Similar species: It is small, has short wings and a series of bold white submarginal spots on the upperside hindwing which also has a strong white marking in the cell.
The taxon malvoides is now often considered to be a separate species. It has a more southerly range. It is has smaller cell marking on the upperside hindwing.
Distribution & Flight: Most of Europe, except northern UK and Scandinavia. Single brooded in the north in May to June or later according to altitude, double in the south from March to May and again in July/ August.
Habitat & Behaviour: Occupies many types of habitat, but they are usually grassy flowery places.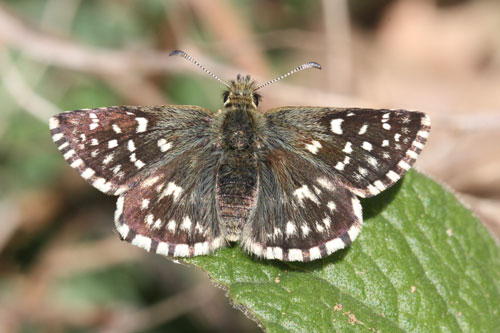 Vaud, Switzerland, April 2011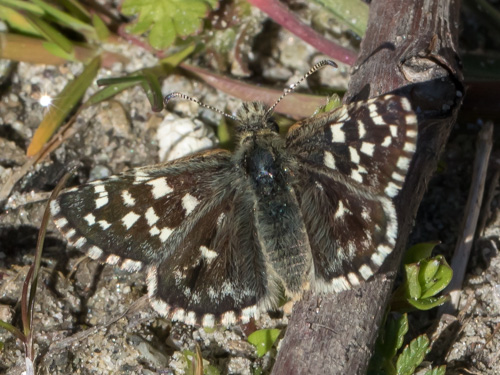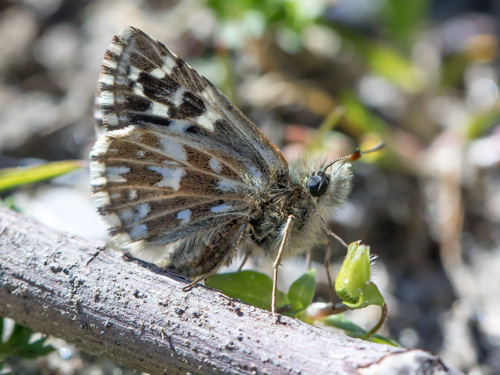 Valais, Switzerland, March 2019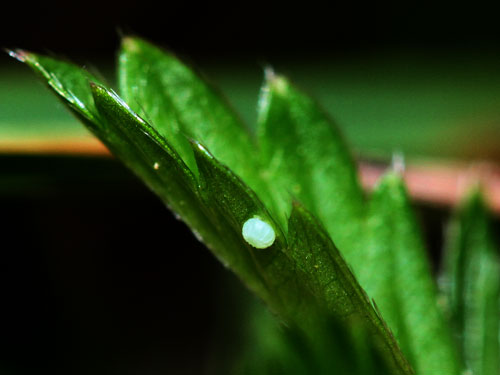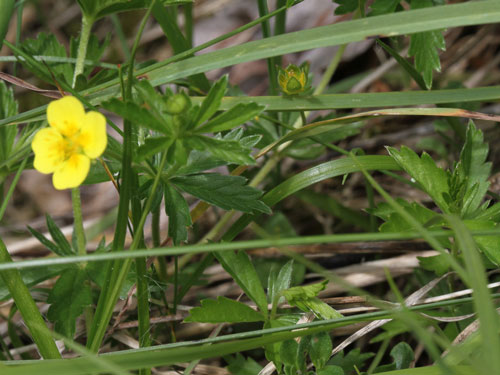 Valais, Switzerland, May 2010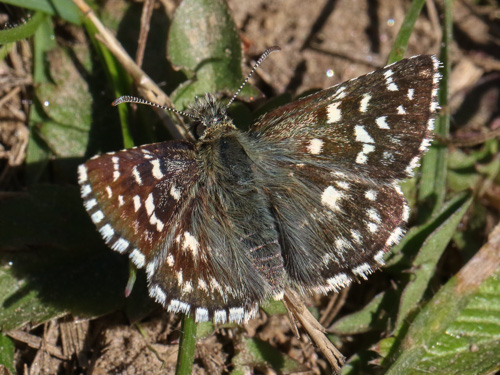 Valais, Switzerland, April 2017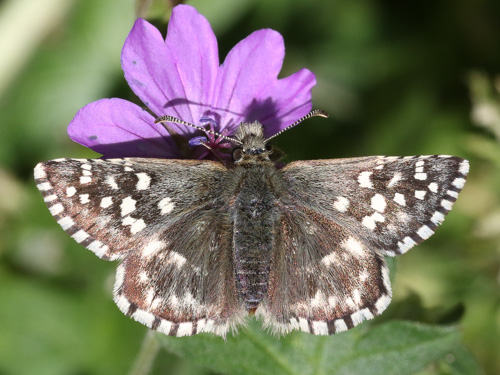 Valais, Switzerland, June 2018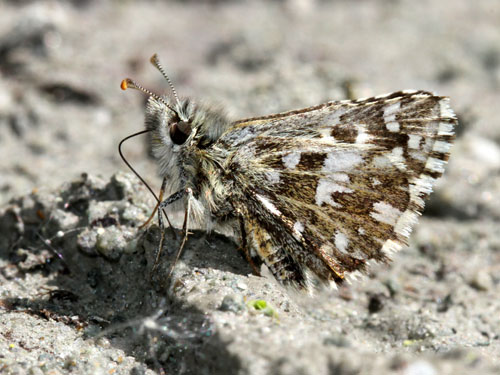 Valais, Switzerland, May 2013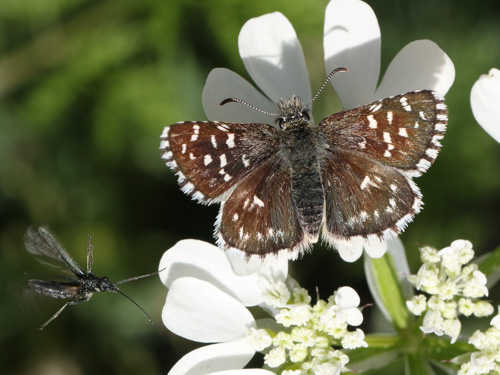 Valais, Switzerland, May 2018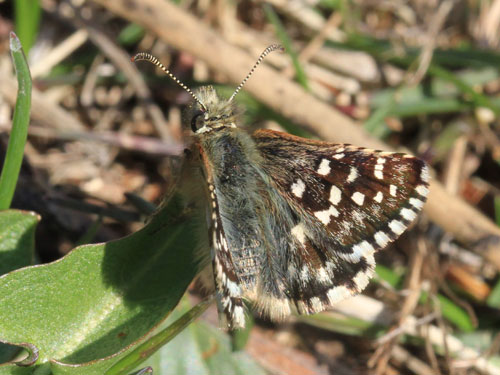 Valais, Switzerland, March 2012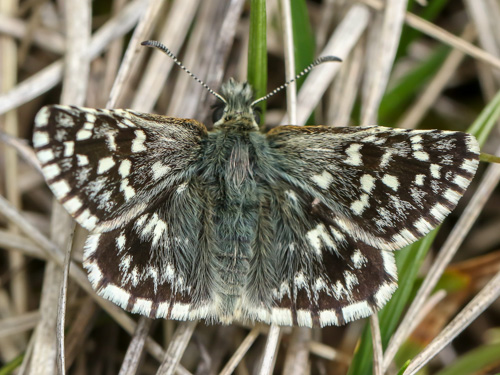 Vaud, Switzerland, May 2021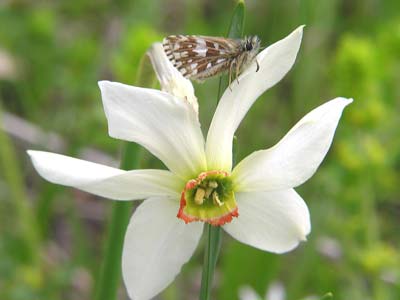 Macedonia, Greece, May 2004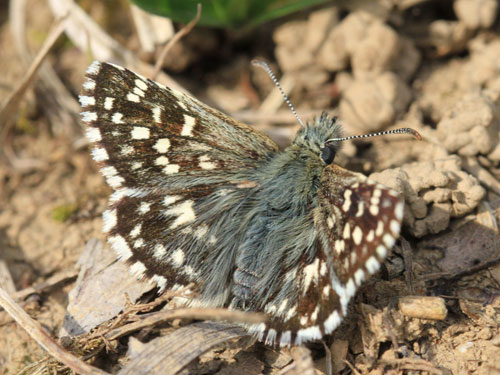 Vaud, Switzerland, May 2012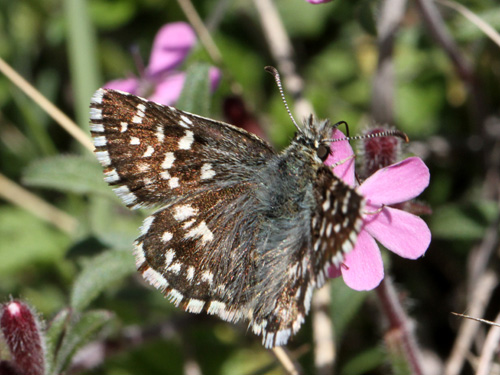 Valais, Switzerland, May 2014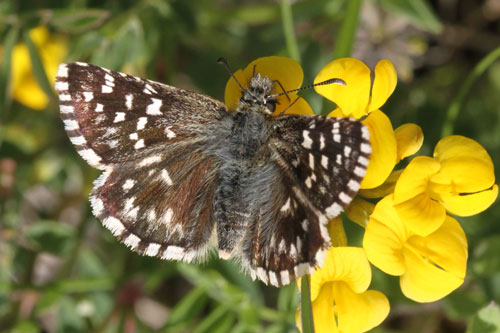 Valais, Switzerland, May 2011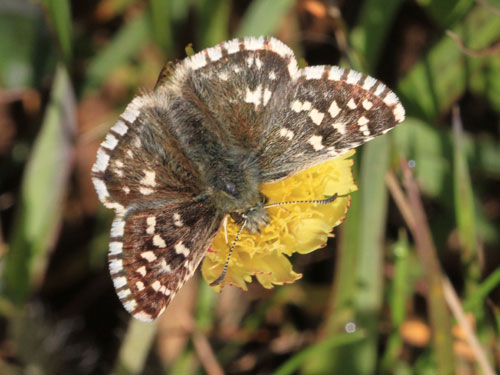 Valais, Switzerland, July 2012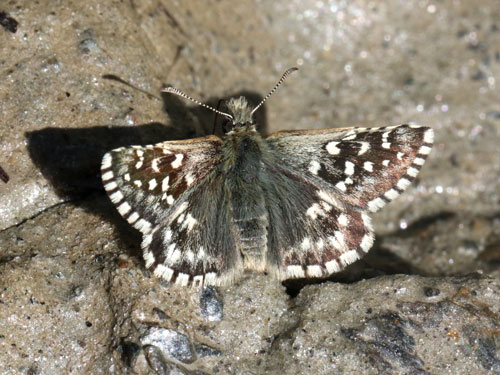 Valais, Switzerland, July 2016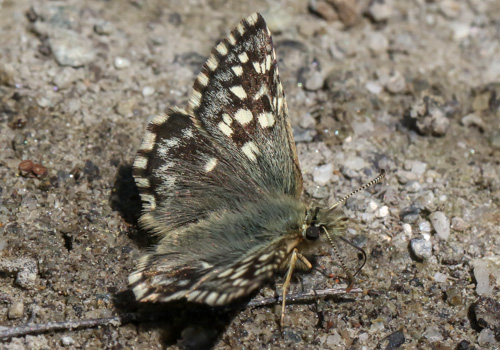 Valais, Switzerland, May 2022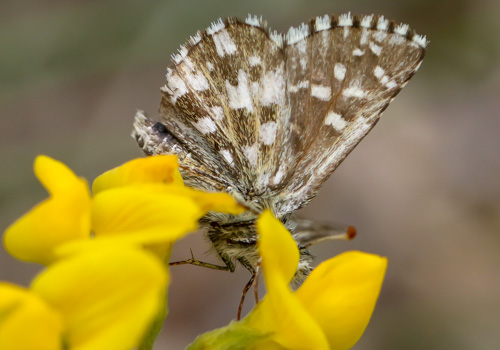 Digne les Bains, France, May 2022