Melanargia russiae
Esper's Marbled White
euroButterflies
by Matt Rowlings
copyright © 2003-2023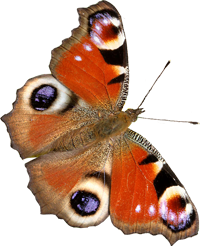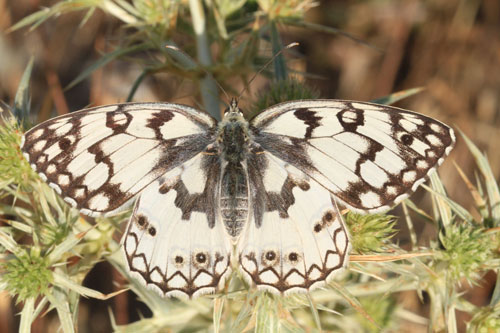 Montes Universales, Spain, July 2011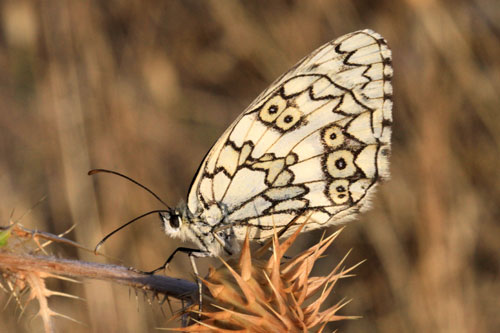 Montes Universales, Spain, July 2011
Field notes and information
A large species with a sporadic distribution across Mediterranean Europe.
Identification & Similar species: There is black cross bar in the middle of the forewing cell. Markings on the underside hindwing are all black. It lacks the basal dusting of scales found in the Balkan marbled white, M. larissa. The underside hindwing post discal band is often rather broad and has two longer sausage shaped marks in space 2.
Distribution & Flight: Much of north and central Spain, southeast France, south and central Italy, northern Greece and FYROM. Single brooded in June and July.
Habitat & Behaviour: Dry flowery grasslands in scrub and open woodland.
Variation: The subspecies cleantheis found in western Europe being replaced by japygia in Italy and Greece. The latter is more heavily marked black. The nominate form russiae used to fly in Hungary but is now not found in Europe.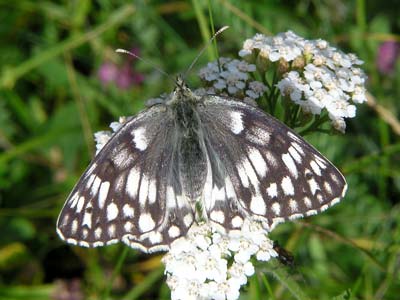 Macedonia, Greece, July 2004
Ssp. japygia. Male is lightly marked. Female is heavily dusted.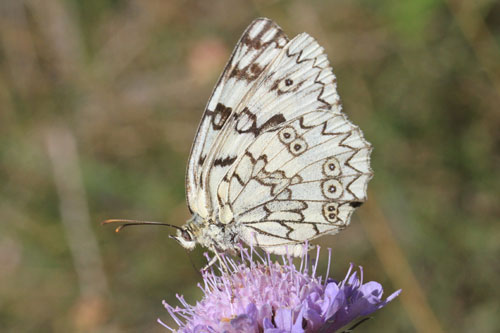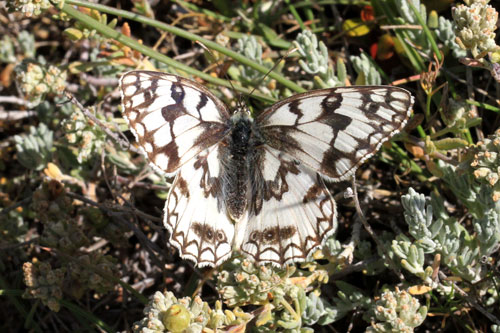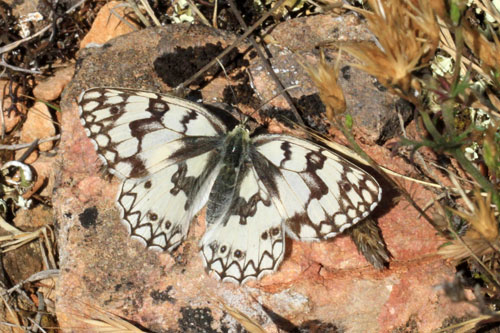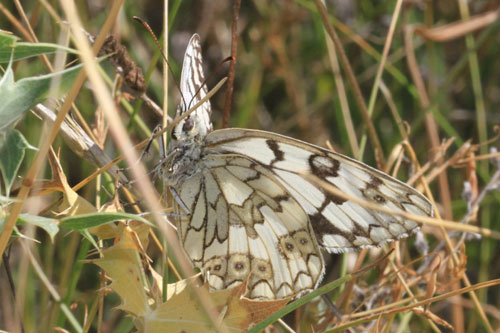 Burgos, Spain, July 2011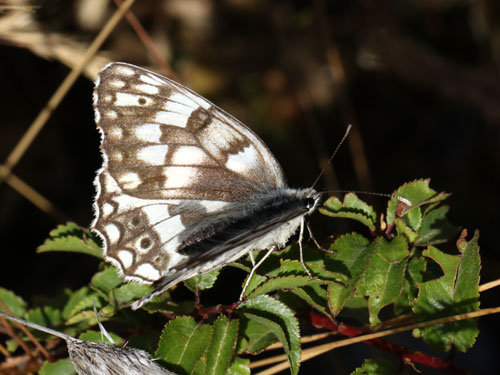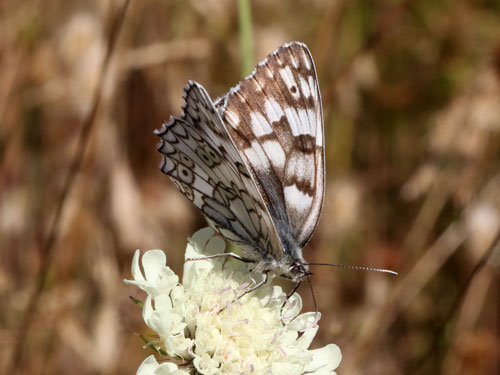 Macedonia, Greece, July 2016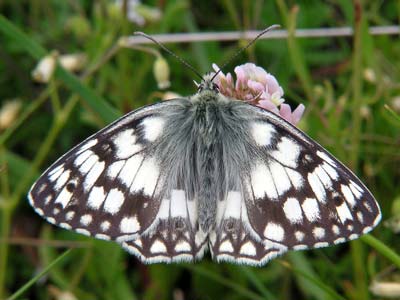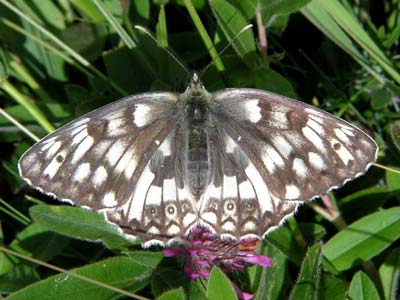 Macedonia, Greece, July 2004
ssp. japygia. Male is lightly marked.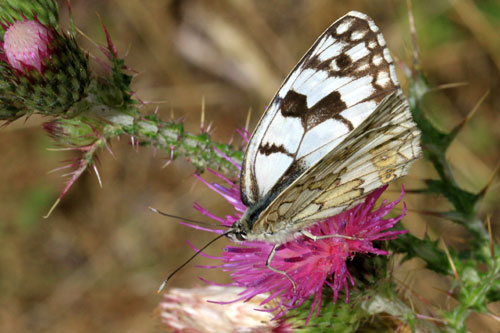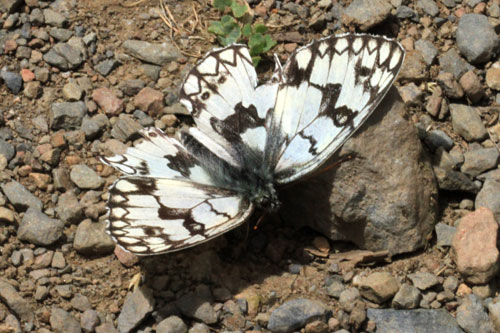 Asturias Mts, Spain, July 2011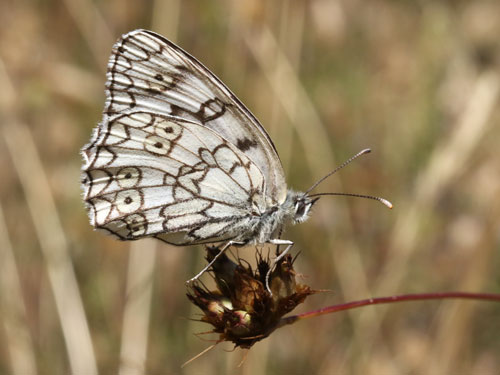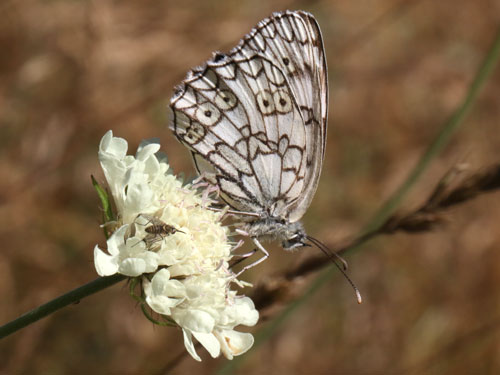 Macedonia, Greece, July 2016