Satyrium ilicis
Ilex Hairstreak
euroButterflies
by Matt Rowlings
copyright © 2003-2021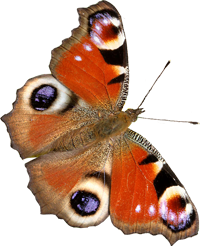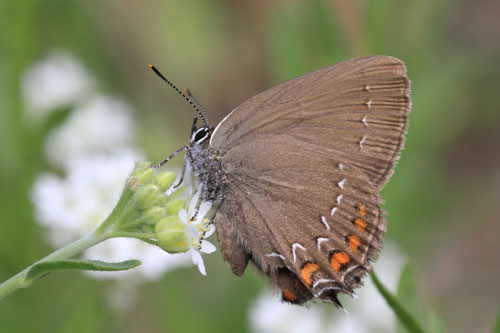 Valais, Switzerland, June 2011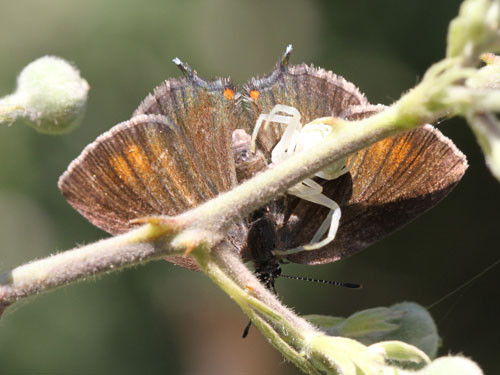 Peloppensos, Greece, June 2013
A rare view of the upperside.
Field notes and information
Local but usually common where found in hot oak scrubland across central and southern Europe.
Identification & Similar species: It is very similar to the false ilex hairstreak, S. esculi. The main differences on the underside hindwing are:
* white line is irregular, composed of bold marks, clearly broken at veins, often chevron shaped vs
* orange/red markings are larger and duller orange (rather than red), clearly lined black on outer side of the spots vs small to very small markings tending to orange-red and finely lined black only on the inside, on the outside this is residual or absent.
Also similar to the sloe hairstreak, S. acaciae, which has ligher underside ground colour and orange spots confined to the lower half of the hindwing around the tail which often almost merge together.
Distribution & Flight: Central and south Europe, patchy in Spain. Absent from the UK, Scandinavia and north Africa. Flies from mid May to July.
Habitat & Behaviour: Flies fast and erratically around bushes and trees and frequently congregates on flowers to nectar.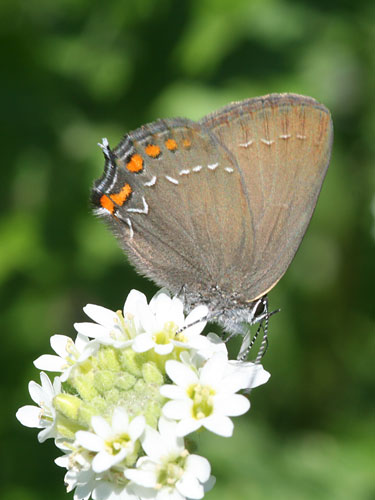 Valais, Switzerland, June 2008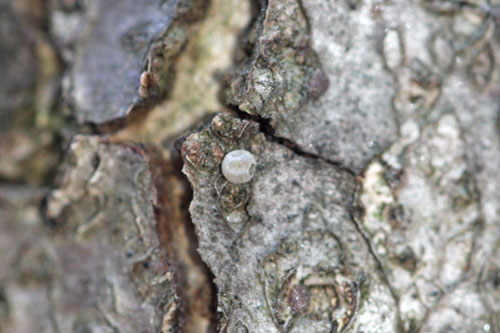 Valais, Switzerland, February 2012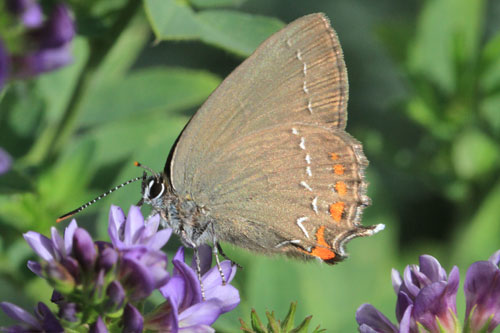 Valais, Switzerland, June 2011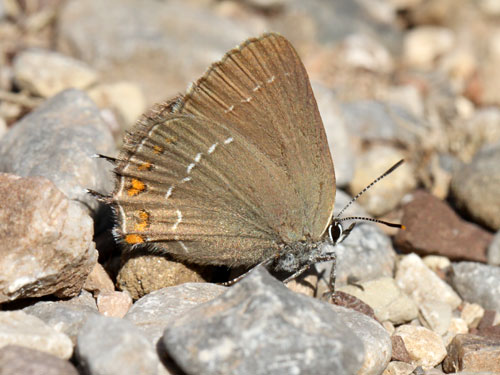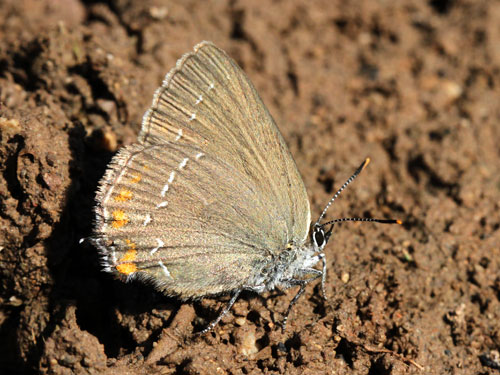 Peloppensos, Greece, June 2013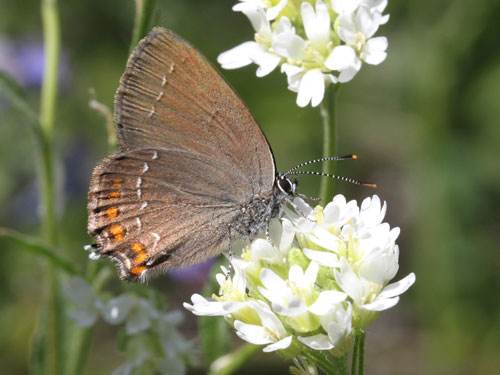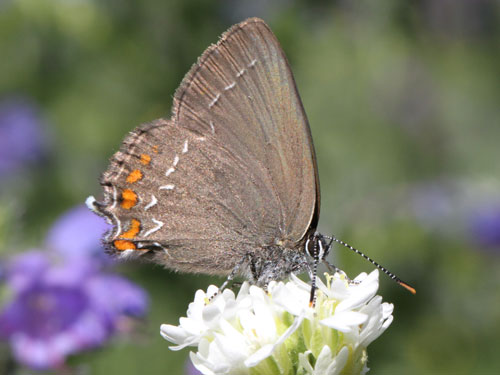 Valais, Switzerland, May 2013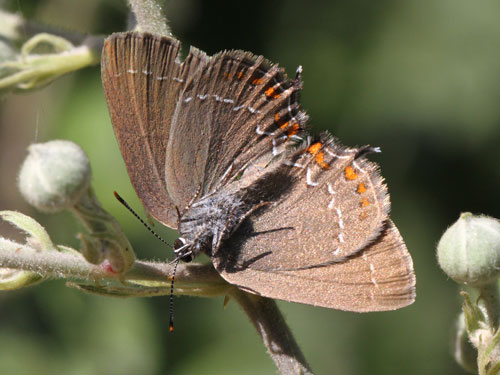 Peloppensos, Greece, June 2013
Wings spread due to a spider attack.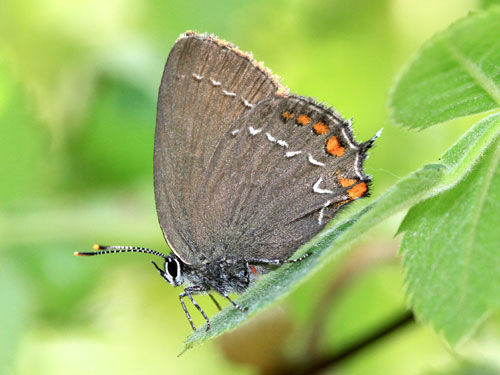 Valais, Switzerland, June 2012
Valais, Switzerland, July 2010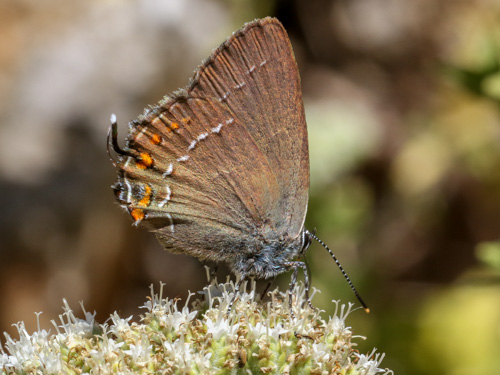 Simi, Greece, May 2017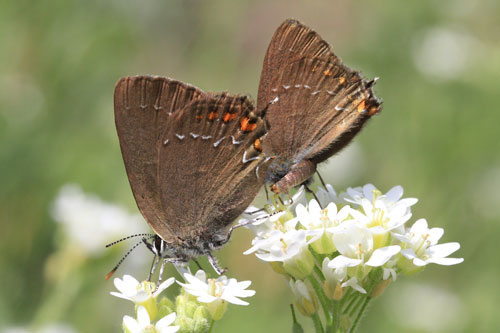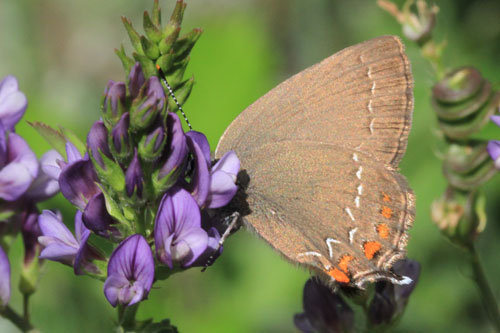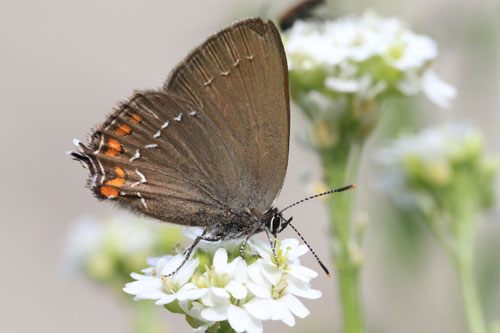 Valais, Switzerland, June 2011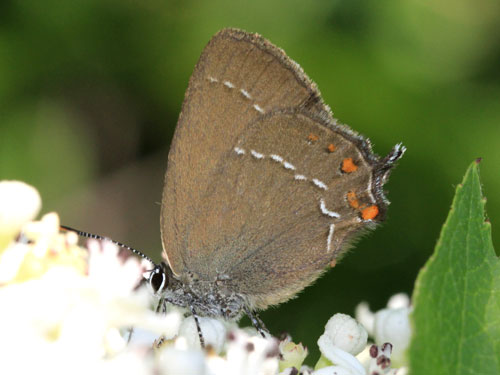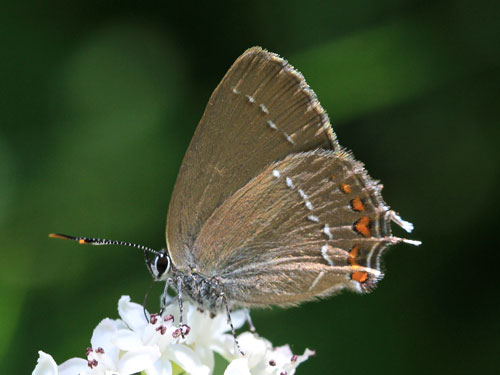 SE Serbia, June 2012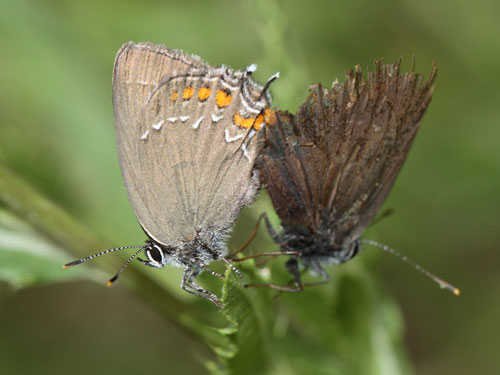 Valais, Switzerland, July 2010
Valais, Switzerland, June 2008