Satyrium acaciae
Sloe Hairstreak
euroButterflies
by Matt Rowlings
copyright © 2003-2023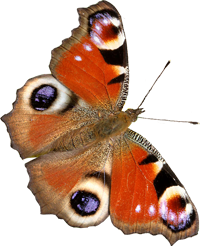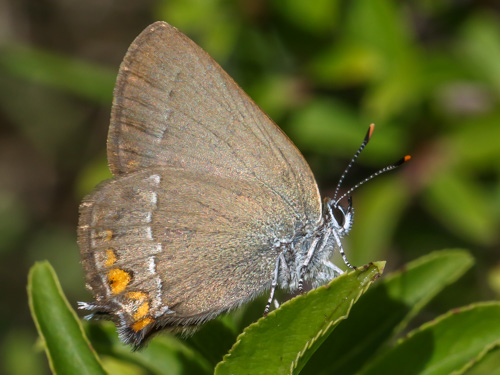 Vaud, Switzerland, June 2020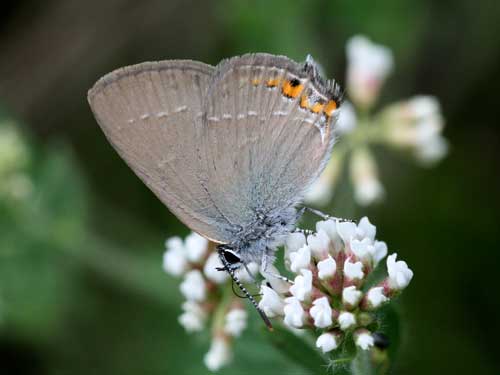 Transylvania, Romania, May 2009
Field notes and information
Typically found in hot dry bushy habitats where it can be common. Often seen nectaring on flowers.
Identification & Similar species: Similar to, and despite appearences in the books, fairly easy to separate from the ilex and false ilex hairstreaks, S. ilicis, S. esculi. It has a lighter underside ground colour and underside hindwing orange markings are limited to the areas around the tail. It has a small blue spot, which touches an orange patch. This compares to the fairly similar blue spot hairstreak, S. spini, which has a large blue spot that does not touch any orange.
Distribution & Flight: Most of southern and central Europe. Absent from the UK, Scandinavia and north Africa. Flies in June and July.
Habitat & Behaviour: Flies around bushes and shrubs with blackthorn, P. spinosa, present. Often nectars on flowers sometimes in some numbers.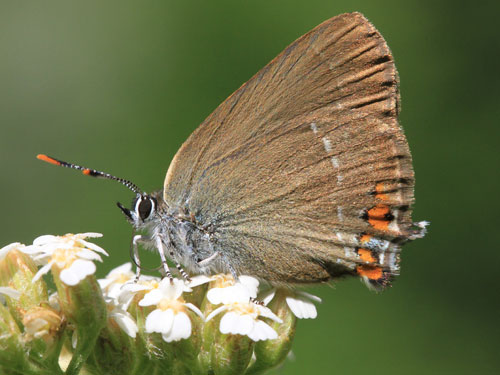 SW Serbia, June 2012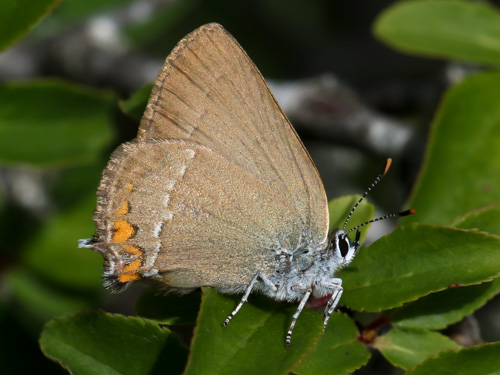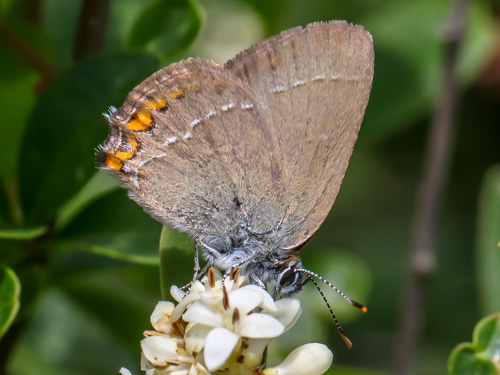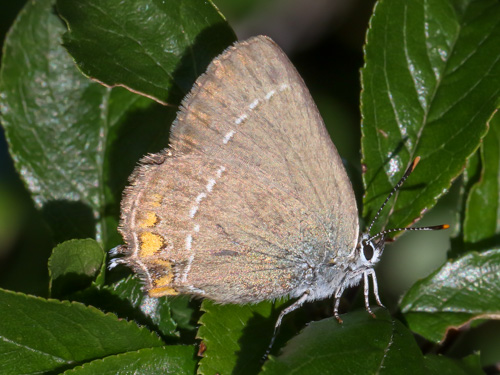 Vaud, Switzerland, June 2020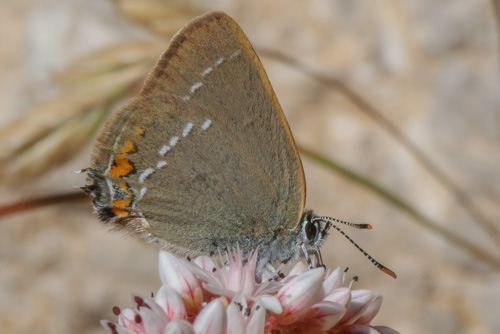 S Greece, July 2018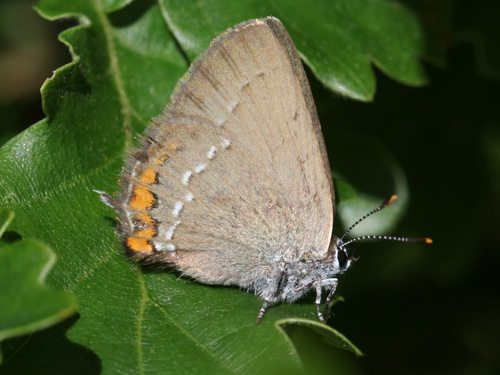 Vaud, Switzerland, June 2017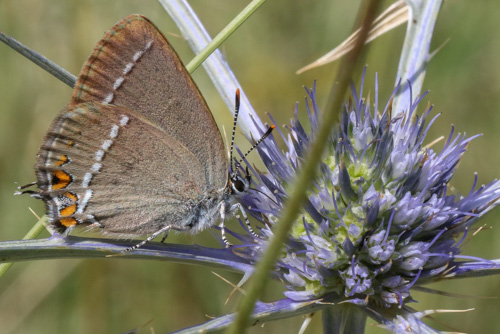 Peloppensos, Greece, July 2018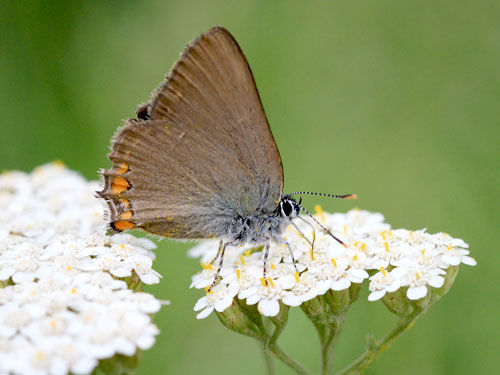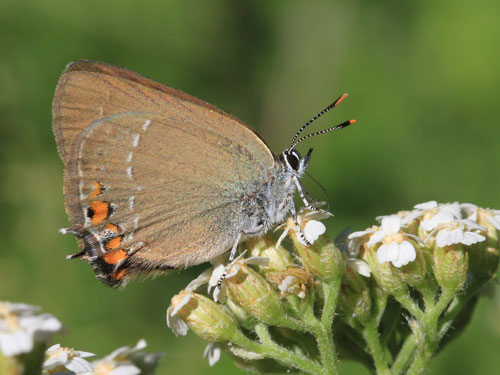 SE Serbia, June 2012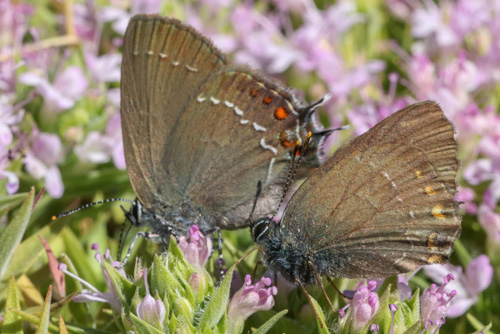 Samos, Greece, June 2018
With the larger ilex hairstreak S. ilicis behind.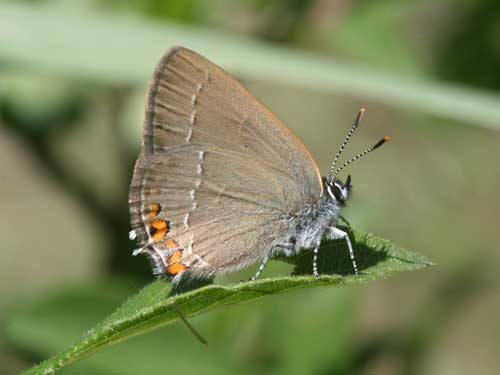 Transylvania, Romania, May 2009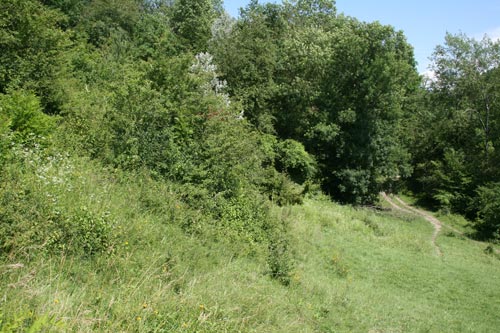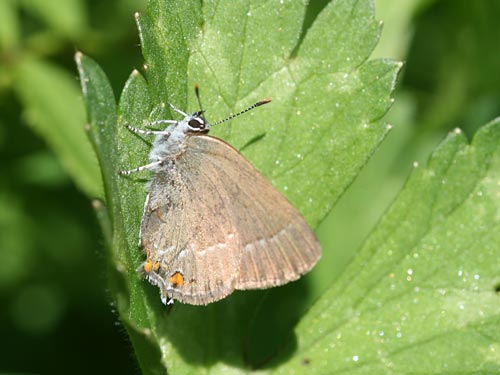 Geneva, Switzerland, mid June 2007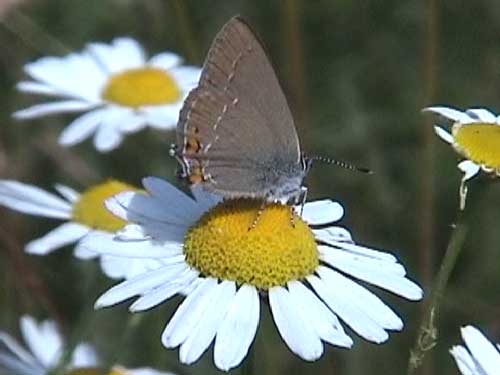 SE Czech Republic, June 2001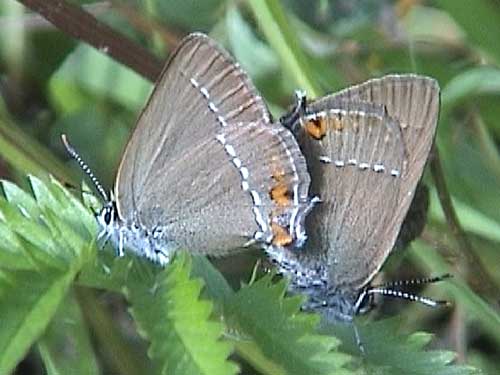 Slovakia, June 2001
The female is on the right - the orange marks on the underside hindwing extend further forward than in the male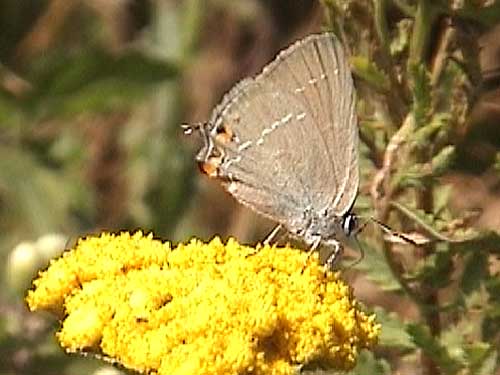 Macedonia, Greece, July 2000 (m)