Clossiana euphrosyne
Pearl Bordered Fritillary
euroButterflies
by Matt Rowlings
copyright © 2003-2023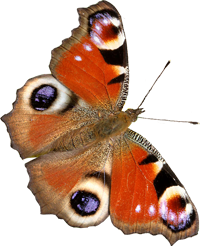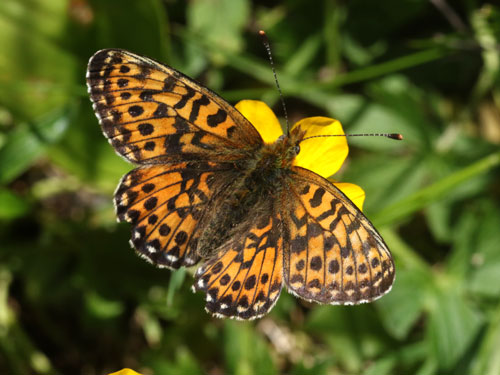 Valais, Switzerland, July 2016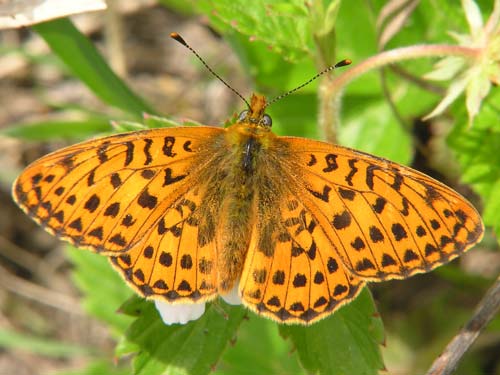 Var, France, May 2004
Field notes and information
One of the first fritillaries to fly in spring.
Identification & Similar species: Similar to the small pearl bordered fritillary, C. selene, which has a row of post discal spots on the upperside hindwing displaced to the margin. In the current species this row is equidistant between the submarginal markings and the discal markings. The underside has a row of bold black spots in the post discal area vs pale spots in the current species. The current species has just one bright patch in the discal band of the underside hindwing.
Distribution & Flight: From north Spain across most of Europe. Flies in a single brood in spring from April to June or July depeding on altitude. A partial second brood is reported from hot southerly locations.
Habitat & Behaviour: Flowery clearings in woodland. Sometimes alpine flowery grassland where it may be found a long way from forest.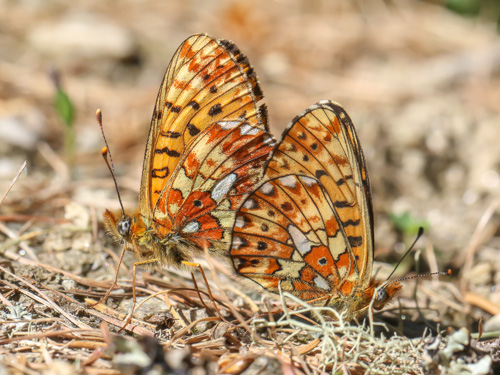 Valais, Switzerland, June 2019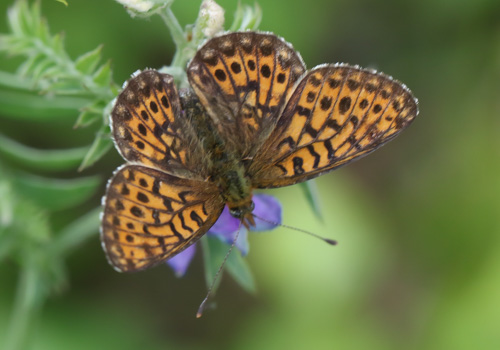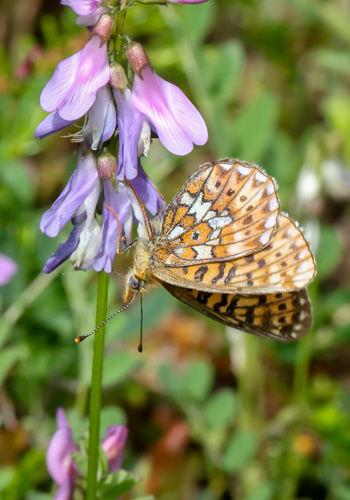 N Sweden, July 2022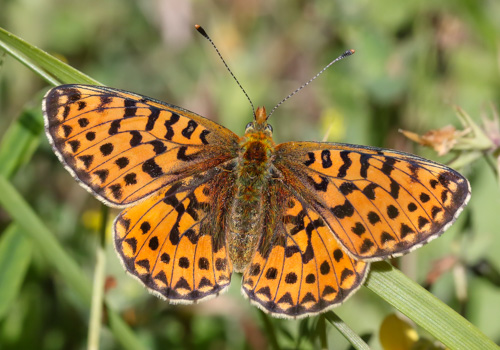 Digne les Bains, France, May 2022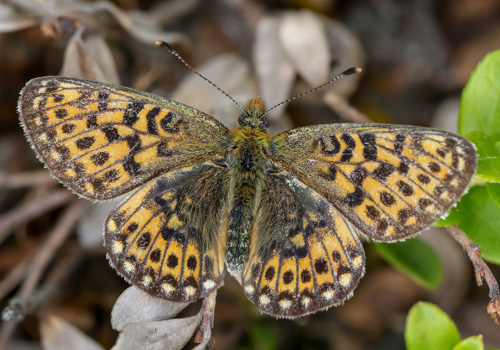 N Sweden, July 2022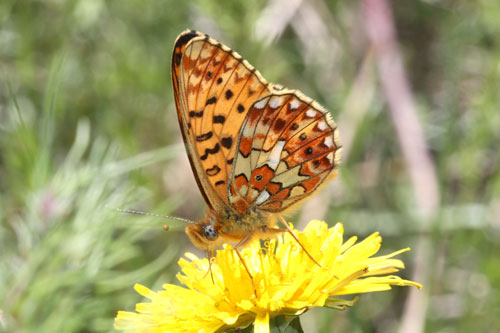 Valais, Switzerland, May 2013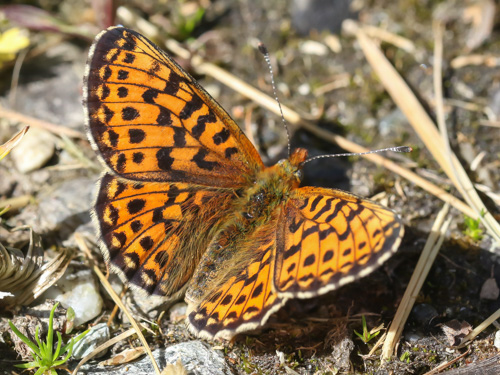 Valais, Switzerland, June 2019
Valais, Switzerland, July 2021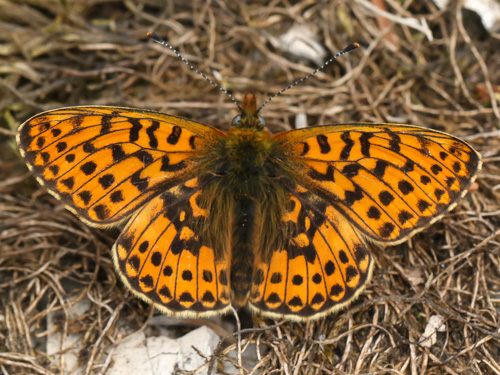 Vaud, Switzerland, May 2020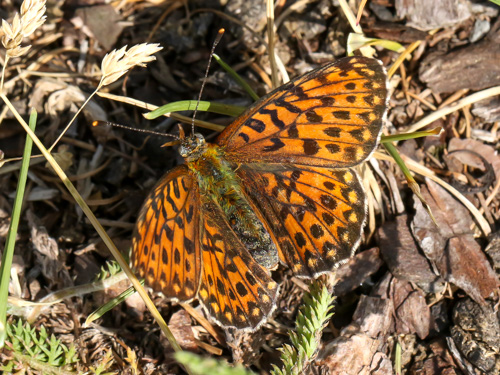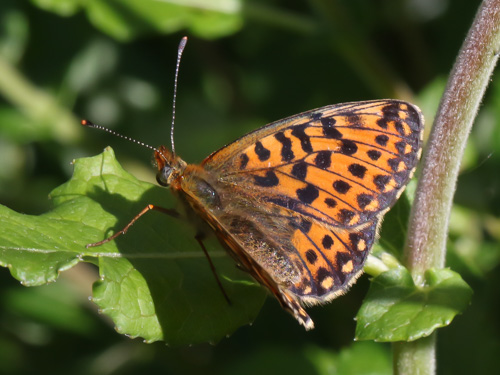 Valais, Switzerland, July 2019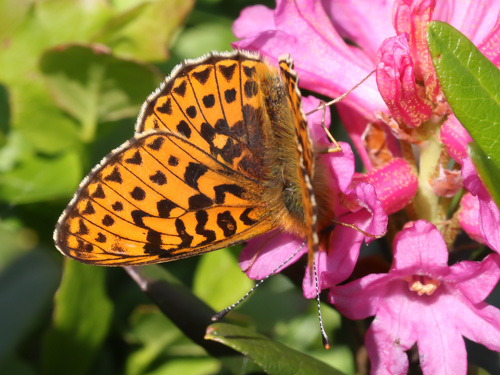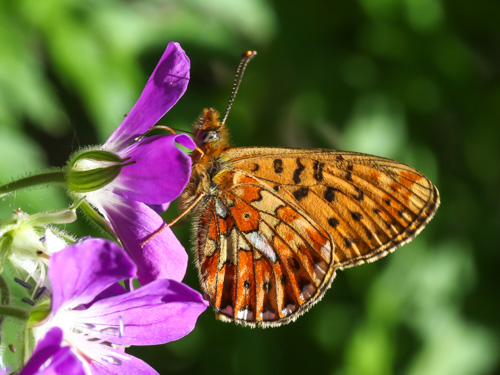 Valais, Switzerland, July 2019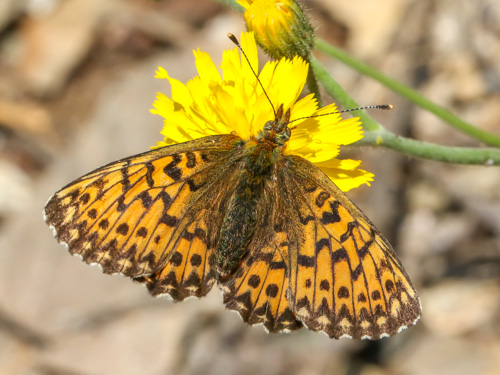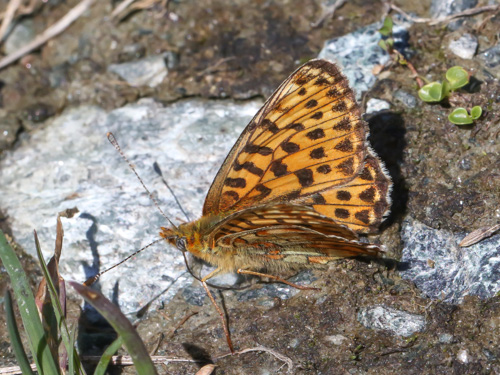 Valais, Switzerland, July 2019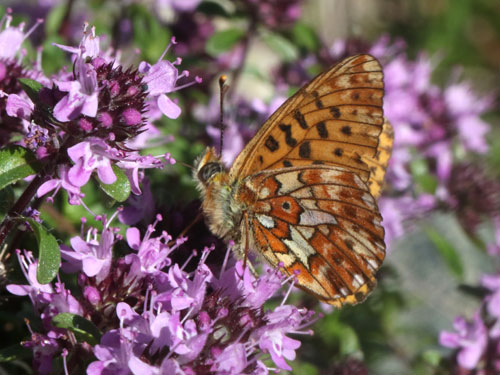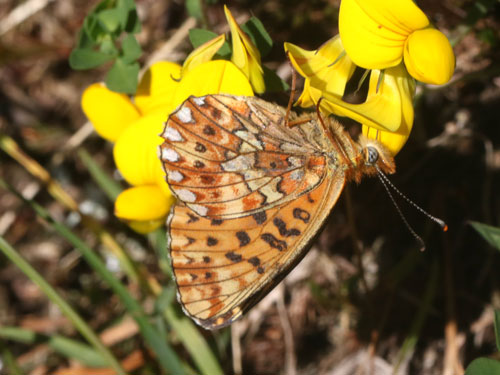 Valais, Switzerland, July 2016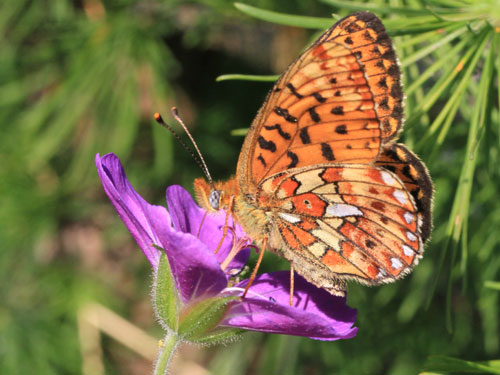 Valais, Switzerland, June 2012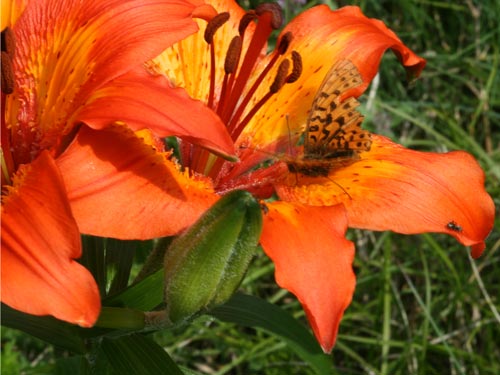 Valais, Switzerland, July 2007