Proclossiana eunomia
Bog Fritillary
euroButterflies
by Matt Rowlings
copyright © 2003-2023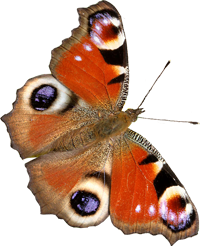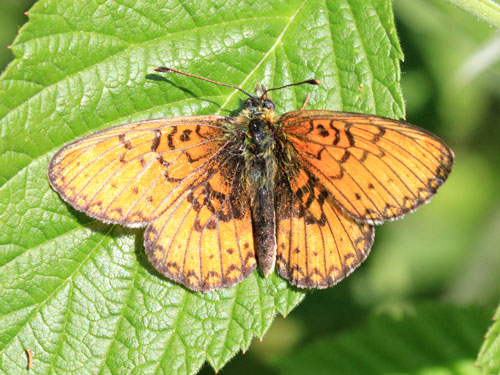 SE Serbia, June 2012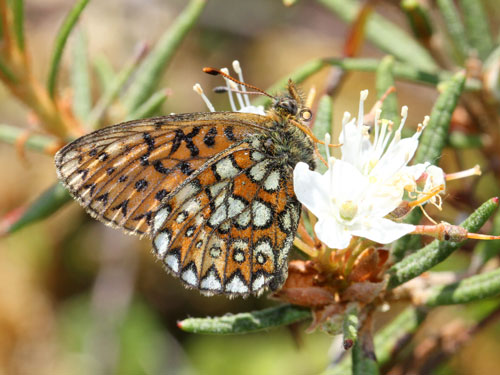 N Sweden, June 2010
Field notes and information
A species of bogs and damp places. It is highly sporadic across its range and extremely local in much of Europe, more common in the northeast.
Identification & Similar species: The row of open circles in the underside hindwing discal area is unique.
Distribution & Flight: Extremely local in widely separated populations in Spain, France, Belgium, Italy, Serbia, Bulgaria, Austria and more widespread in Scandinavia and Poland.
Single brooded from late May to July.
Habitat & Behaviour: Bog side places with flowers and an abundance of the larval food plant bistort Bistorta. Habitat may be shared with the violet copper, Lycaena helle, in Belgium.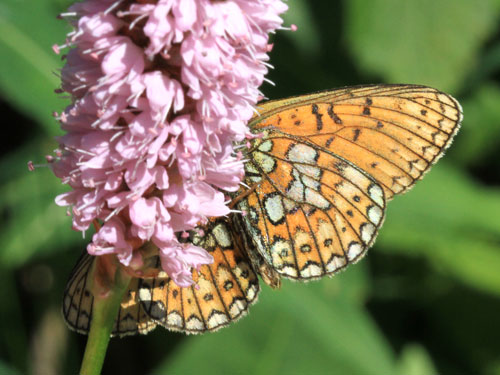 SE Serbia, June 2012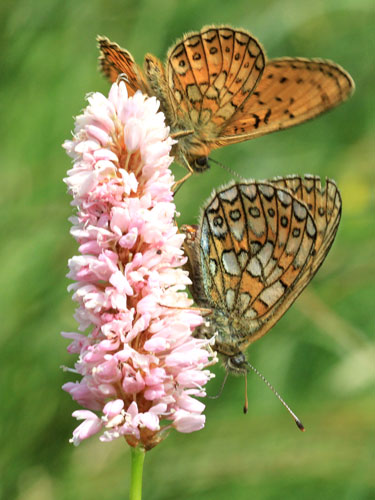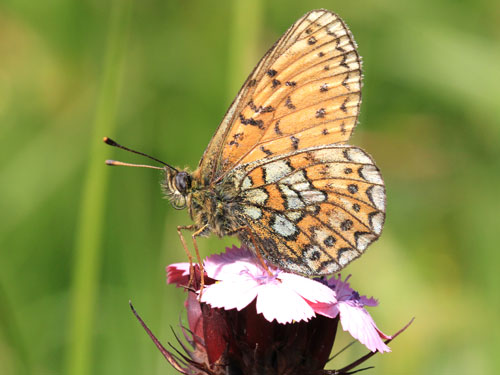 SE Serbia, June 2012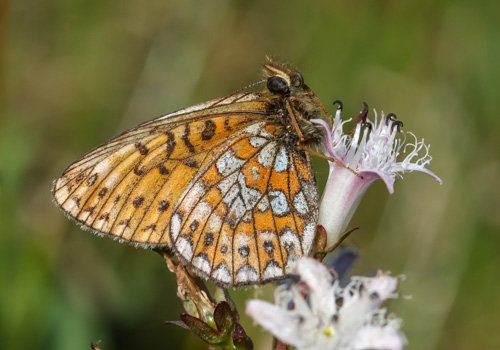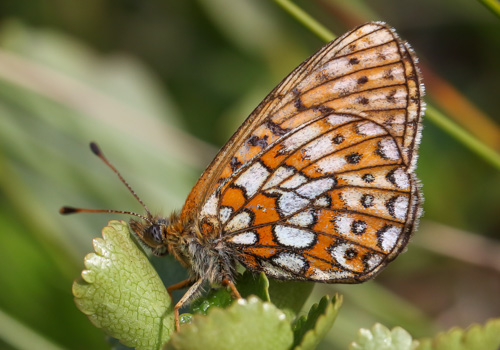 N Sweden, July 2022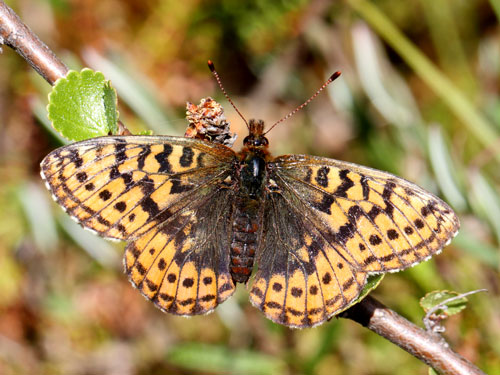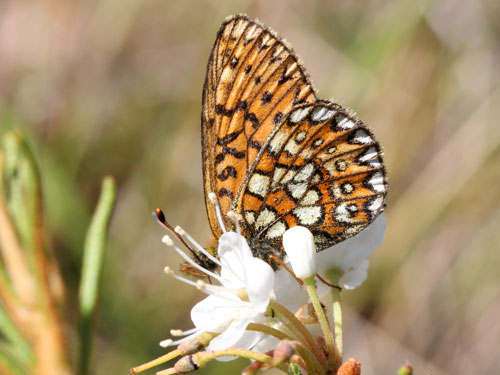 N Sweden, June 2010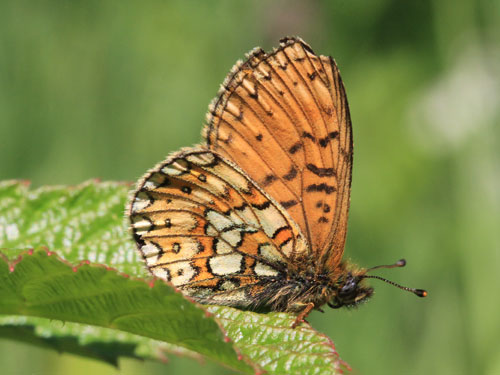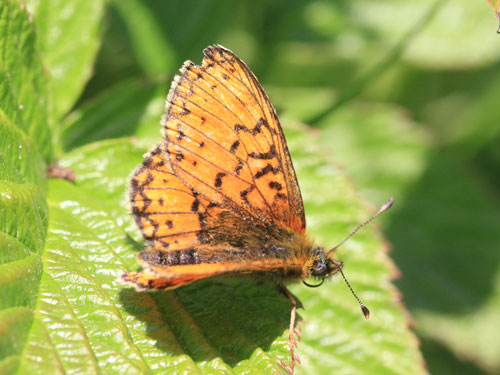 SE Serbia, June 2012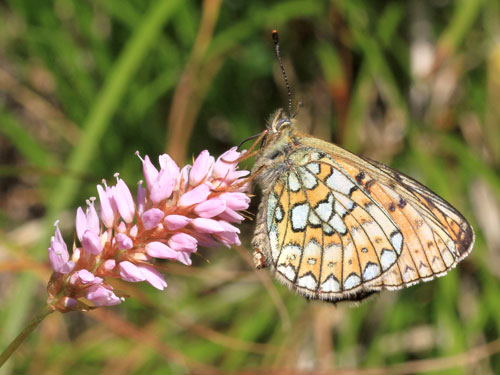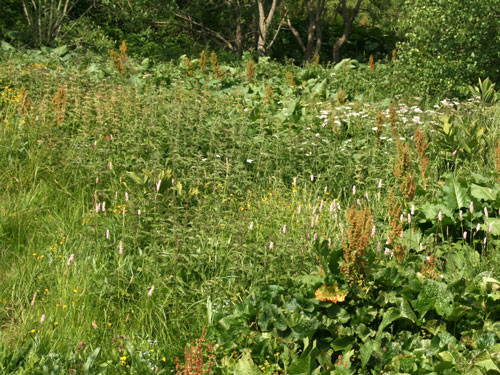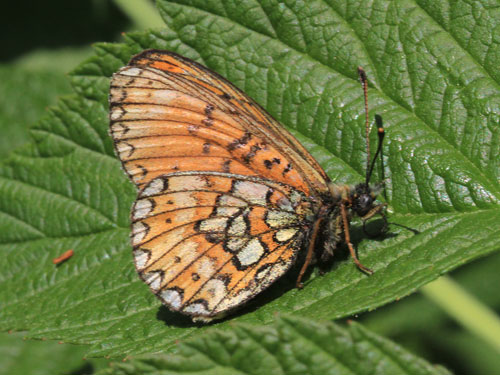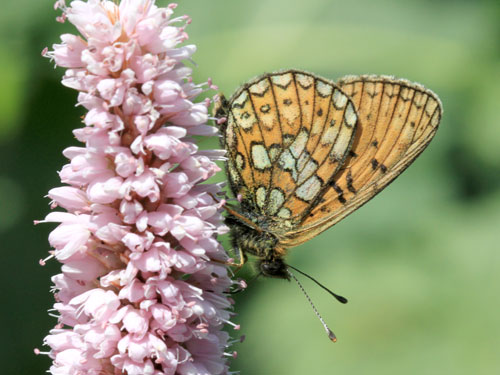 SE Serbia, June 2012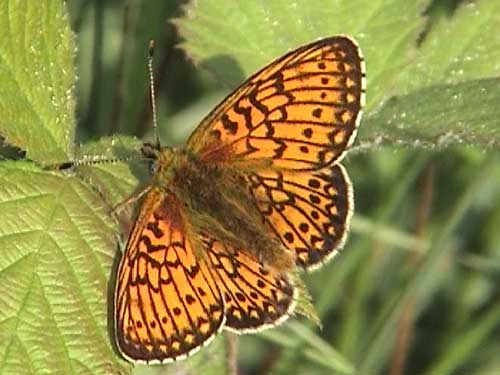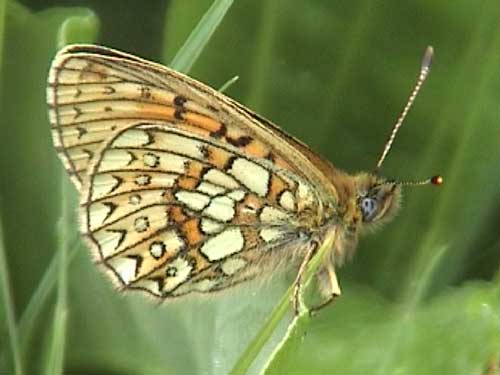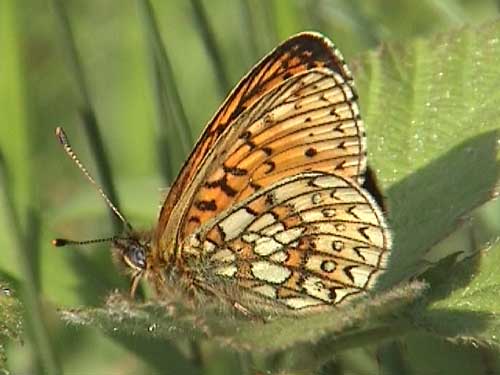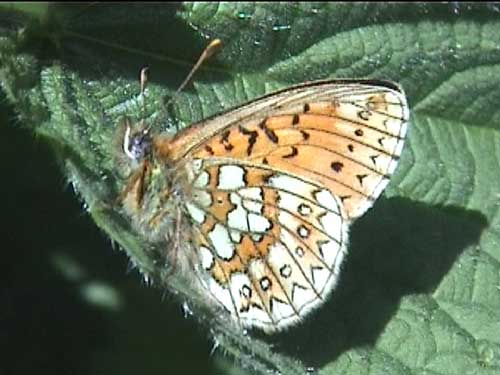 Ardennes, Belgium, June 2001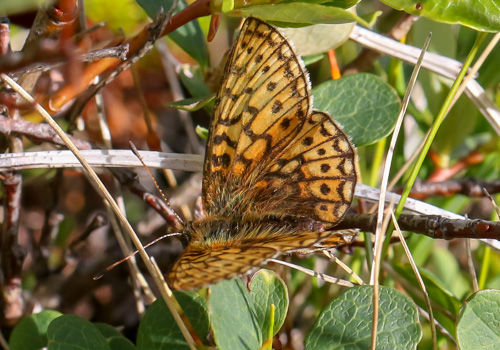 N Sweden, July 2022