Hesperia comma
Silver Spotted Skipper
euroButterflies
by Matt Rowlings
copyright © 2003-2023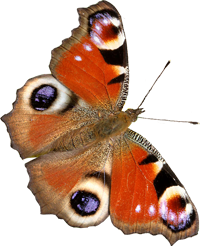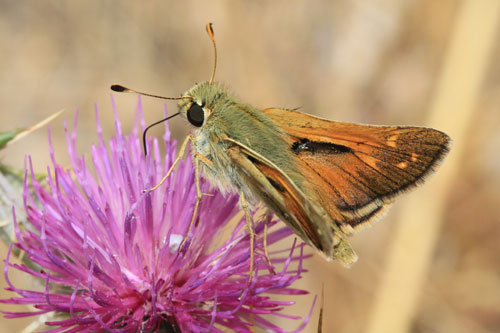 Madrid, Spain, July 2011
High Atlas, Morocco, July 2005
The form benuncus from N Africa is striking. The underside white spots link up.
Field notes and information
A distinctive species of grasslands.
Identification & Similar species: The bright silver underside spots are distinctive.
Distribution & Flight: Most of Europe and north Africa, sporadic in south Spain and south Italy. Absent from most of northern Scandinavia and only present on chalk hills in south England (although expanding rapidly in the new millenium). Often at high levels in the Alps (>2000m). Single brooded, depending on region and altitude from mid June to August or later.
Habitat & Behaviour: Open grassy places where it frequently feeds at flowers and rests on bare earth to warm up.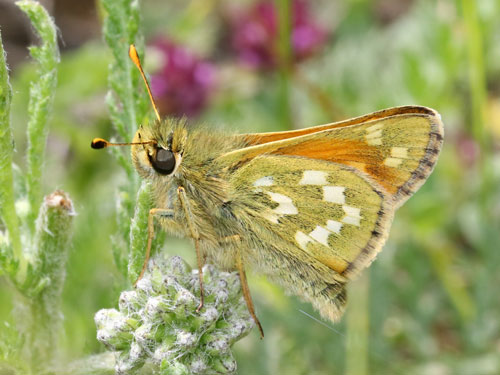 Valais, Switzerland, June 2015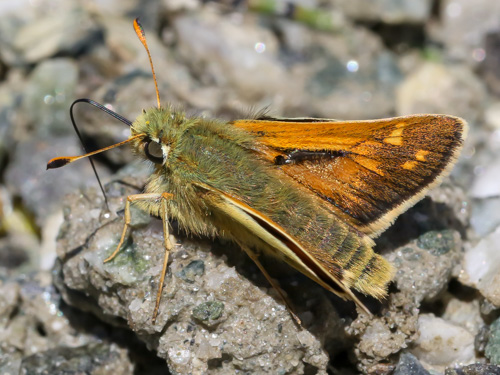 Valais, Switzerland, July 2020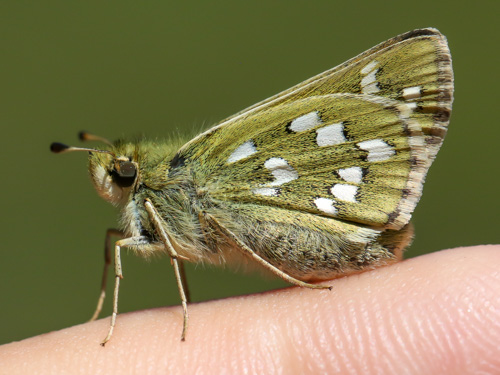 Bern, Switzerland, August 2020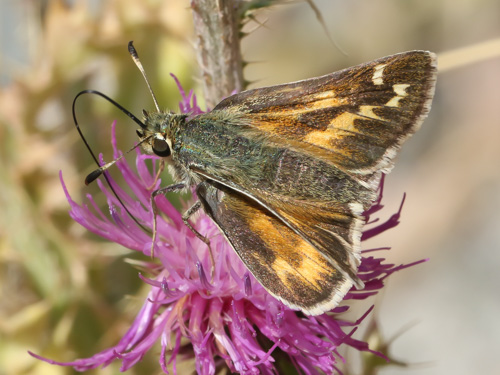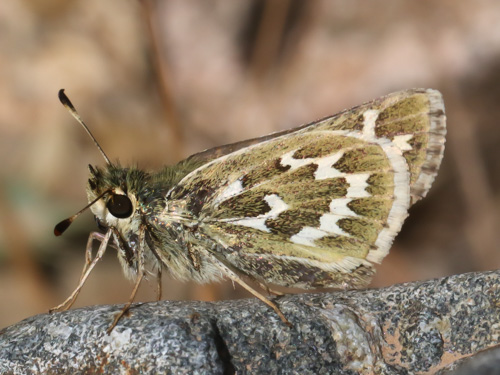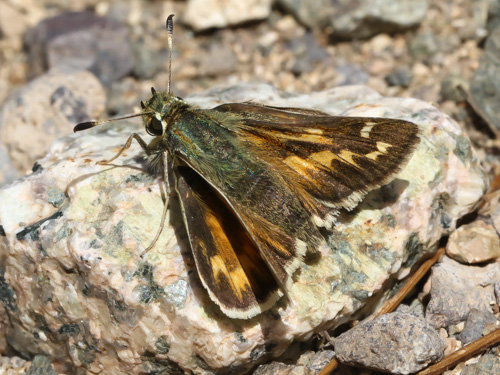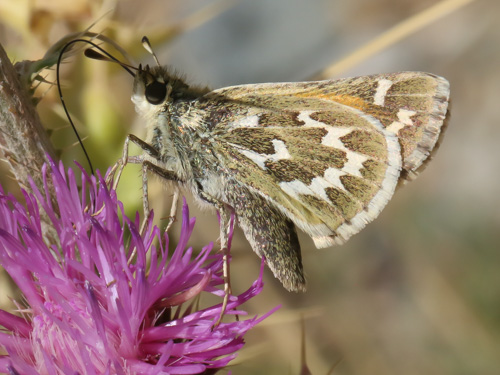 High Atlas, Morocco, August 2019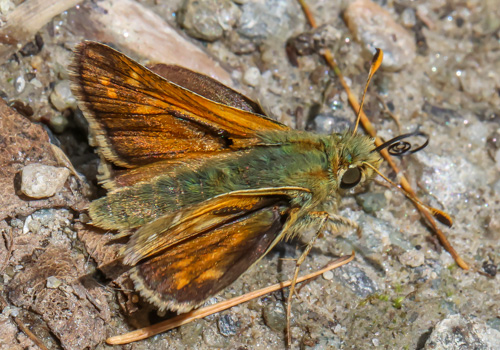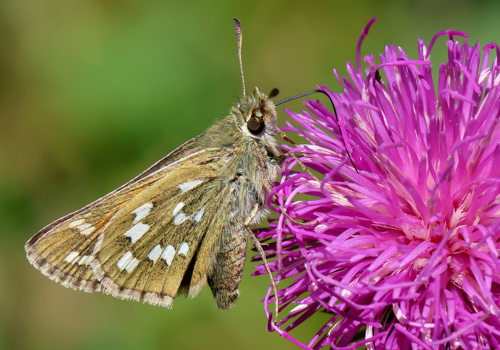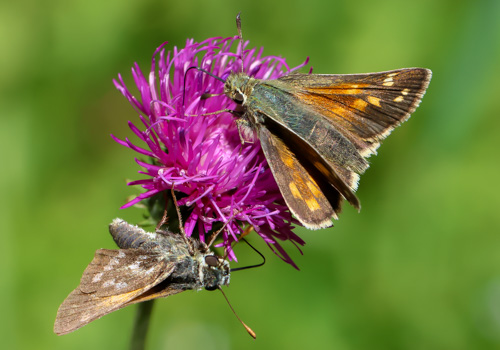 Valais, Switzerland, July 2022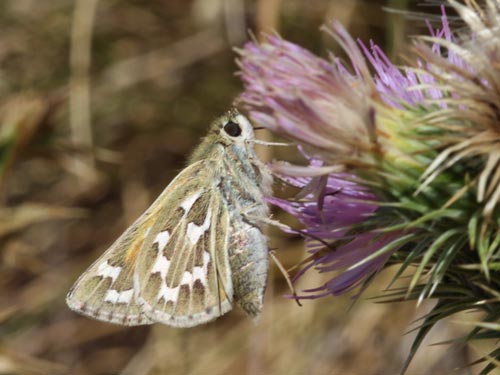 S Greece, July 2008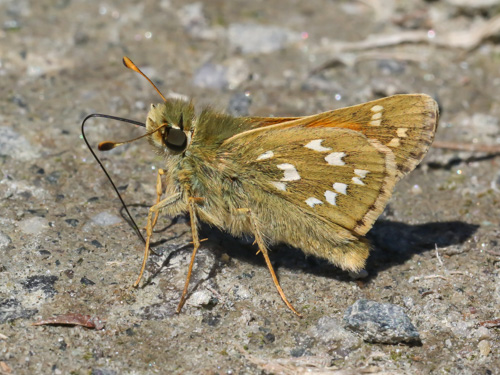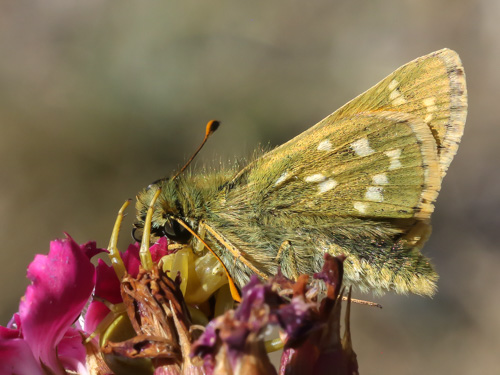 Valais, Switzerland, July 2019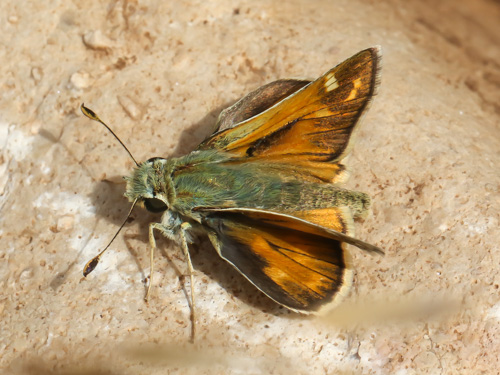 Middle Atlas, Morocco, August 2019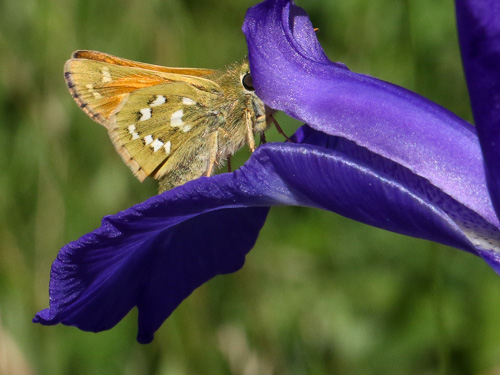 Hautes-Pyrénées, France, July 2017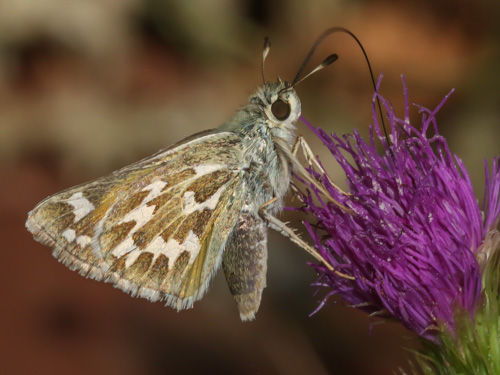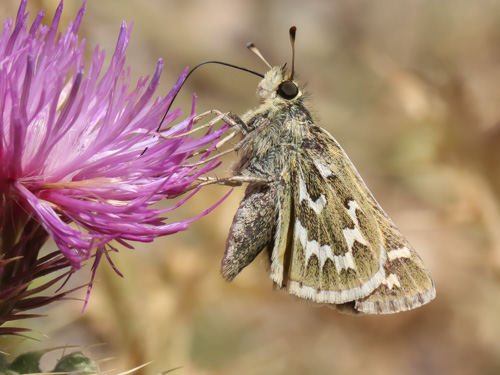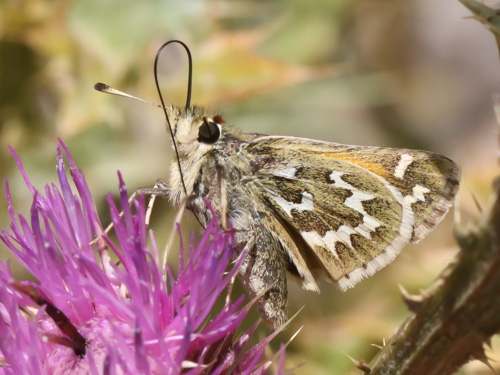 High Atlas, Morocco, August 2019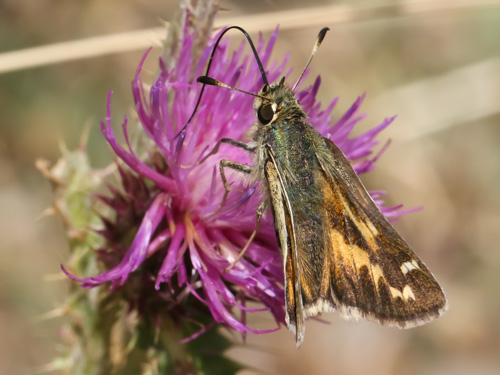 High Atlas, Morocco, August 2019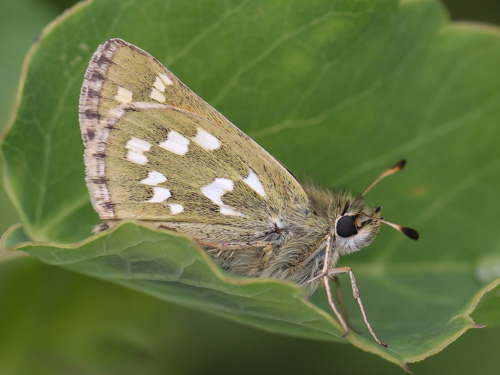 Valais, Switzerland, August 2019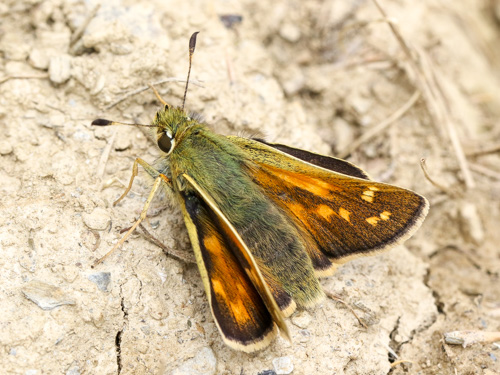 Hautes-Pyrénées, France, July 2018