Pyronia cecilia
Southern Gatekeeper
euroButterflies
by Matt Rowlings
copyright © 2003-2023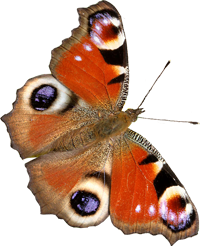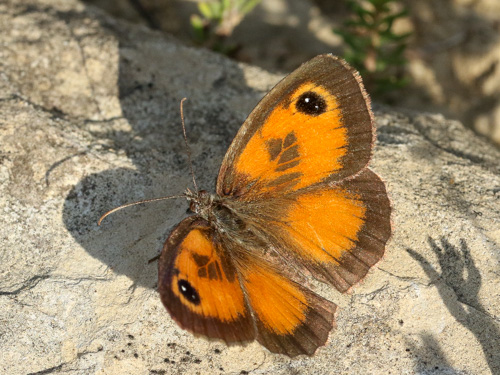 Huesca, Spain, July 2017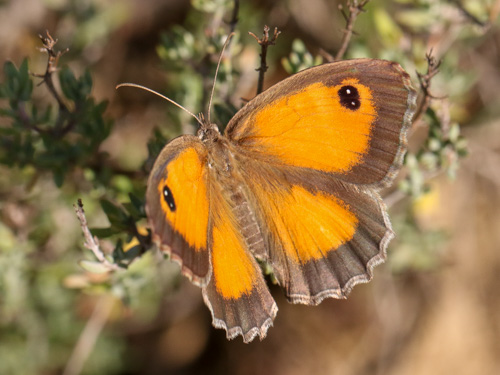 Huesca, Spain, July 2017
Field notes and information
A species of hot dry grasslands in Mediterranean regions. It can be very common.
Identification & Similar species: The mottled underside hindwing is distinctive. The male sex brand is also distinctive, the orange wing veins resembling the veins of a leaf.
Distribution & Flight: North Africa and Mediterranean regions from Spain, France, Italy to Greece. Flies from June to August.
Habitat & Behaviour: Hot dry rocky grasslands and scrub. Often takes shade in the heat of the day, below bushes, base of grass tufts, sheltered gullies, rock faces etc.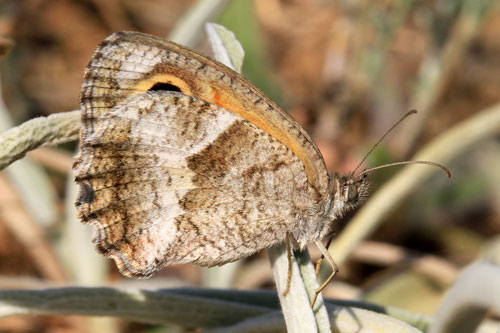 Madrid, Spain, July 2011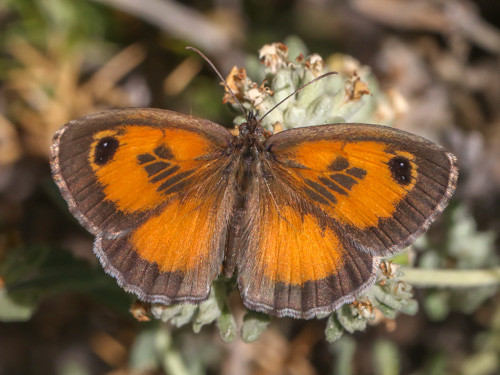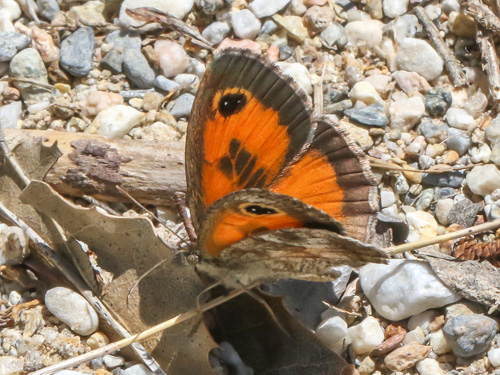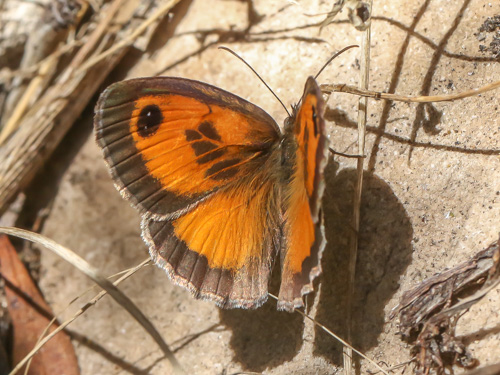 Malaga, Spain, May 2019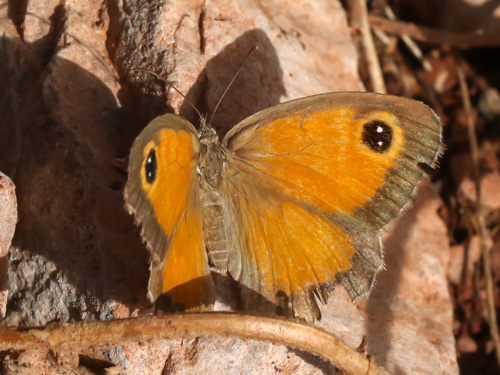 High Atlas, Morocco, August 2019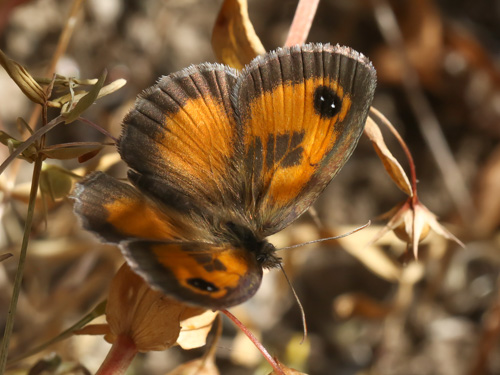 Malaga, Spain, May 2019
Madrid, Spain, July 2011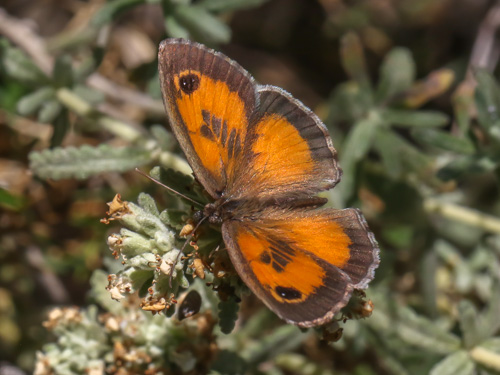 Malaga, Spain, May 2019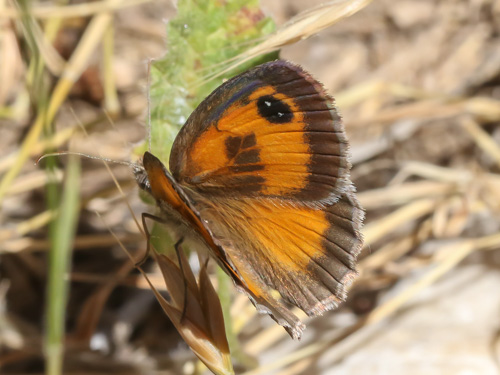 Malaga, Spain, May 2019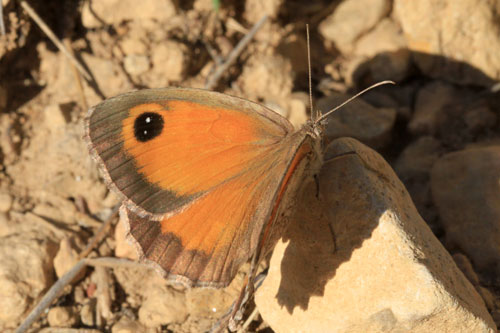 Montes Universales, Spain, July 2011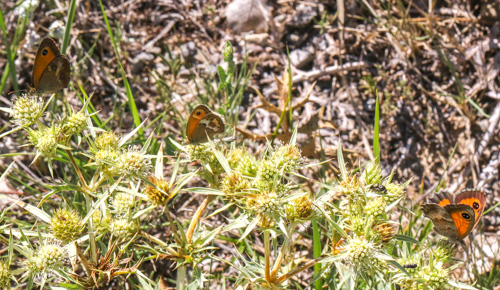 Huesca, Spain, July 2017
With P. tithonus and C. dorus, Gatekeeper and Dusky Heath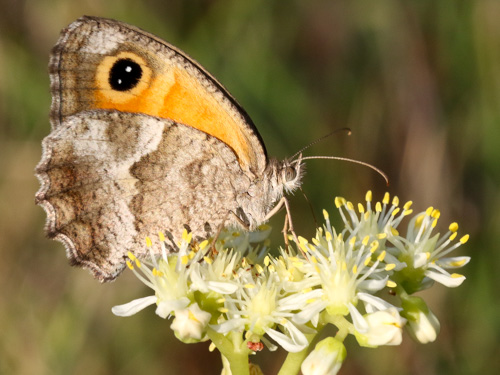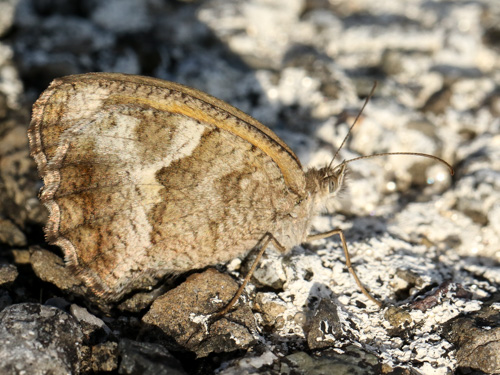 Huesca, Spain, July 2017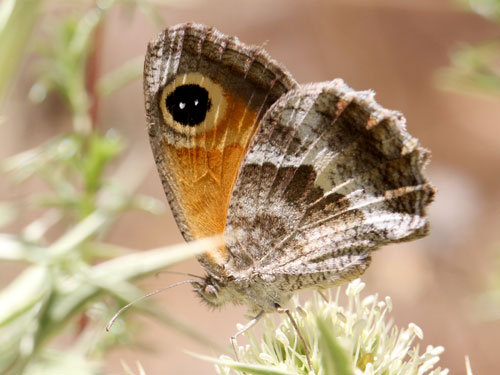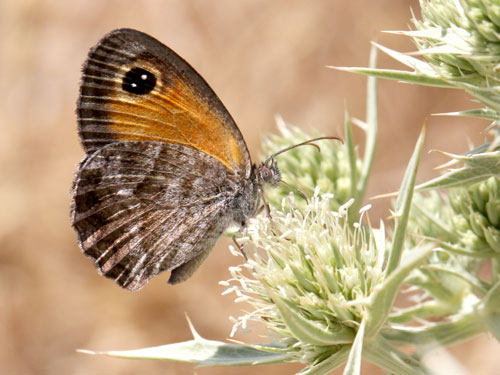 Prov. Malaga, Spain, July 2013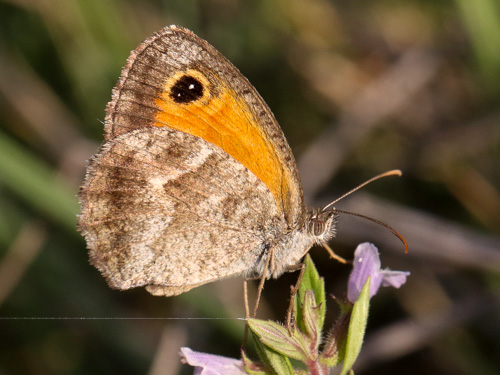 Huesca, Spain, July 2017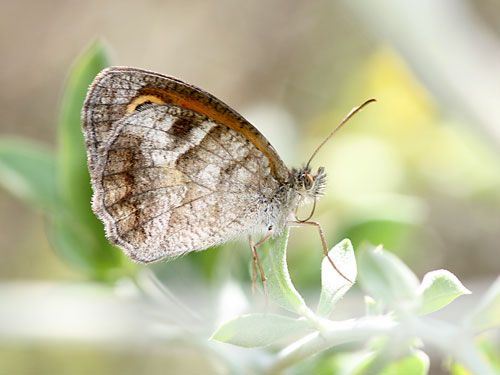 Prov. Malaga, Spain, May 2008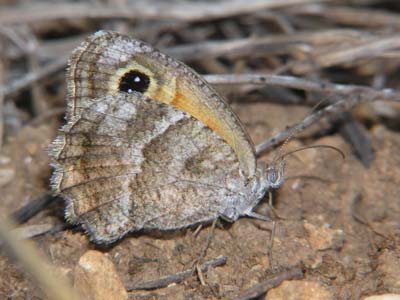 Var, France, August 2004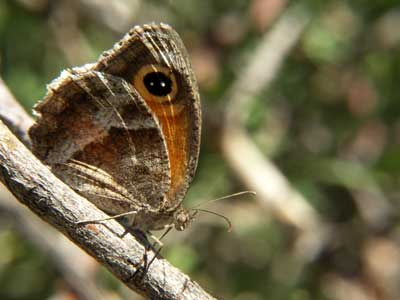 High Atlas, Morocco, July 2005