Pyronia tithonus
Gatekeeper
euroButterflies
by Matt Rowlings
copyright © 2003-2018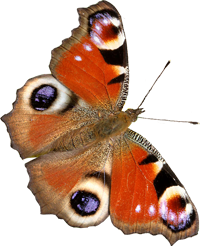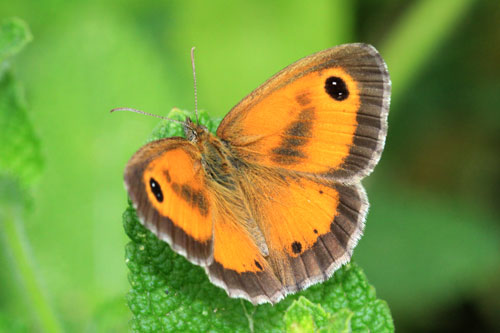 Madrid, Spain, July 2011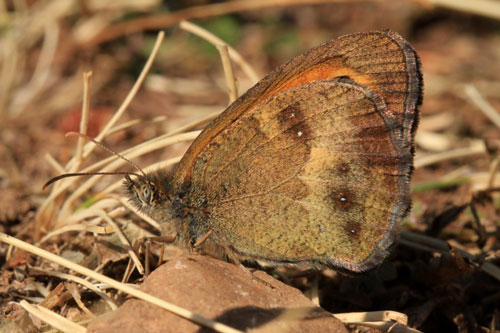 Montes Universales, Spain, July 2011
Field notes and information
This is a summer butterfly of roadsides and flowery places across central and southern Europe. It is often very common and is usually found feeding at flowers.
Identification & Similar species: The underside white pupilled brown spots are distinctive on the broken pale cream-brown post discal band.
Distribution & Flight: Spain to south UK and eastwards through south Poland to Greece. Also from a small area of Morocco and the islands of Corsica and Sardinia.
Habitat & Behaviour: Diverse. Grassy flowery places, waste ground, towns etc.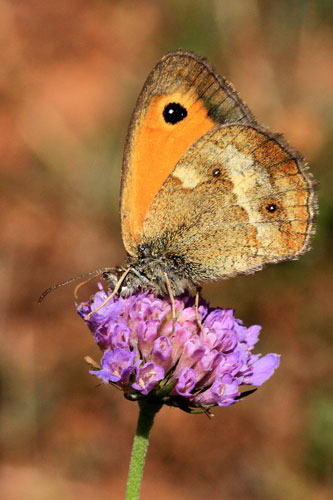 Burgos, Spain, July 2011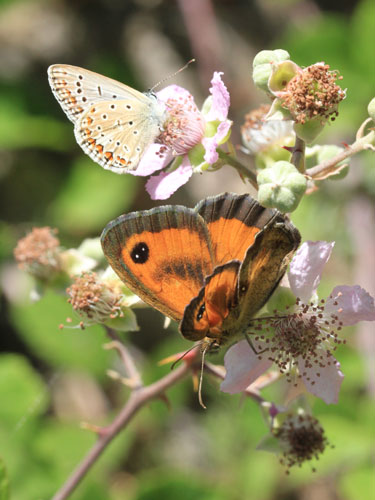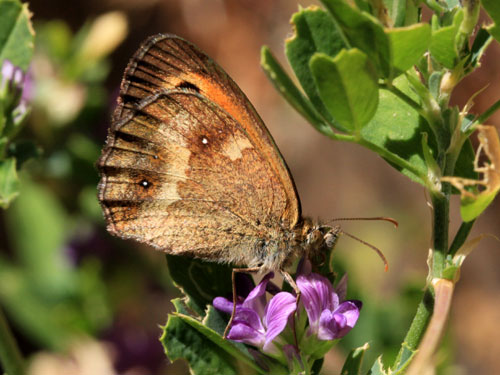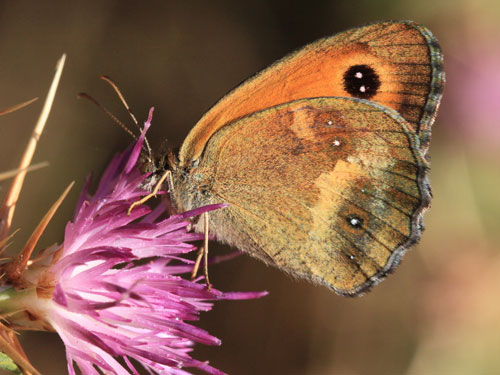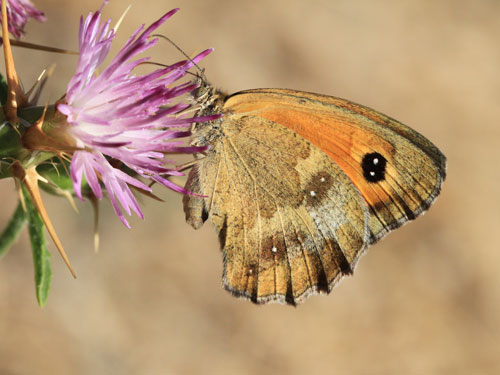 Corisca, France, July 2012
With a common blue Polyommatus icarus.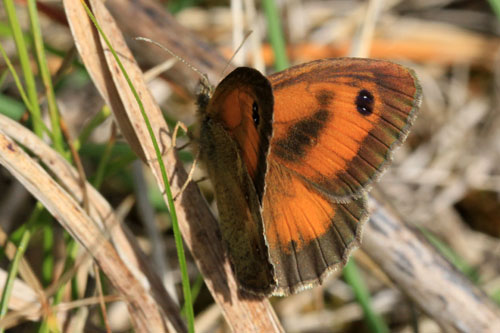 Burgos, Spain, July 2011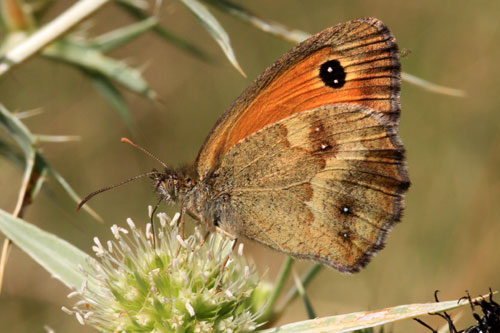 Montes Universales, Spain, July 2011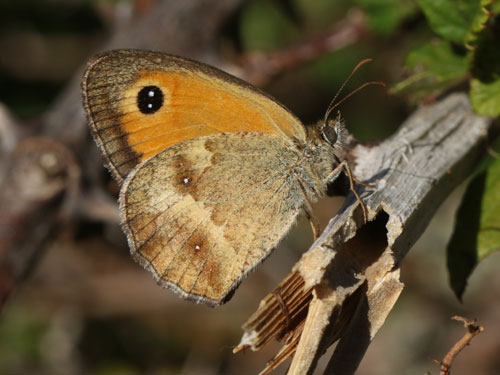 Gennargentu, Sardinia, Italy, July 2015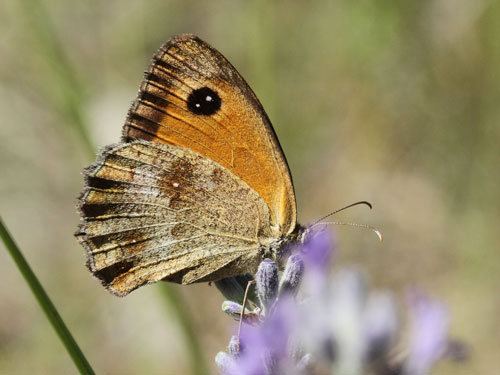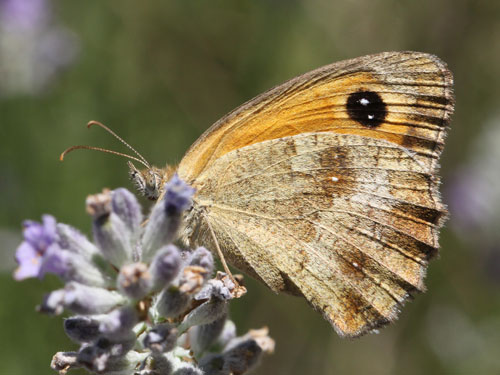 Var, France, July 2010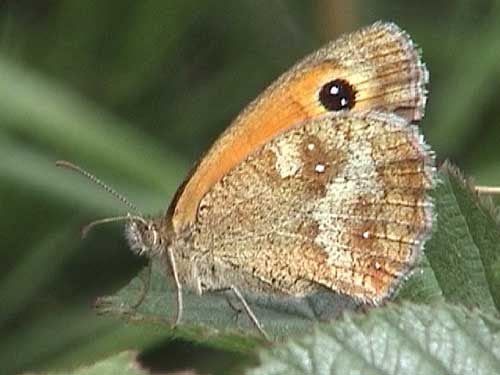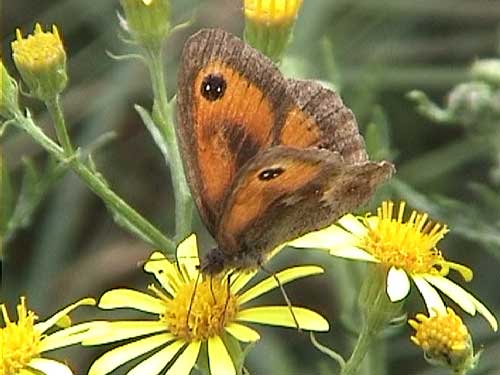 Surrey, UK, August 2001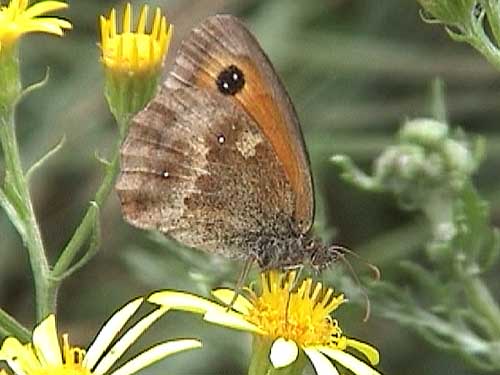 Surrey, UK, August 2001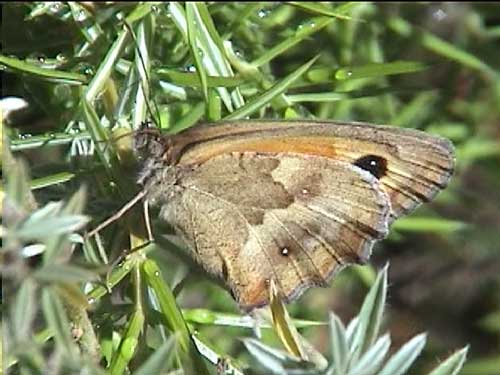 Macedonia, Greece, July 2000