Pyronia bathseba
Spanish Gatekeeper
euroButterflies
by Matt Rowlings
copyright © 2003-2023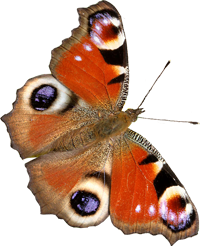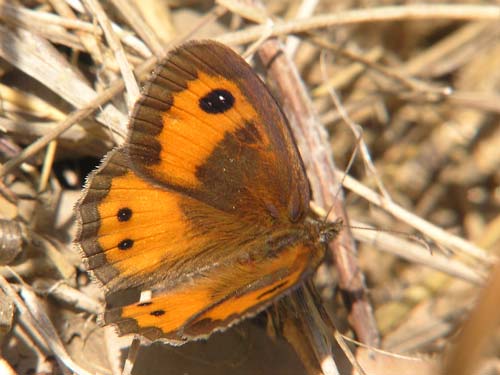 Var, France, May 2004
Male with highly visible brown scent scales on the forewing, completely lacking in the female.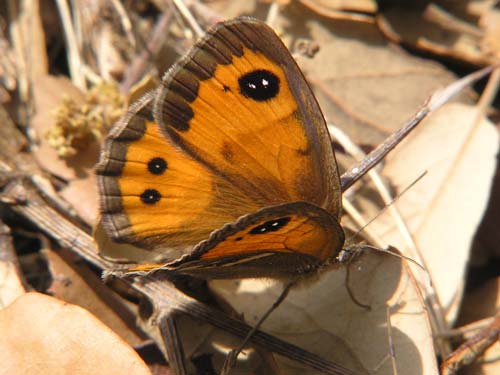 Var, France, May 2004
Female.
Field notes and information
A lovely species with very smart underside hindwing markings.
Identification & Similar species: The white stripe on the underside hindwing is distinctive. Orange upperside with broad brown borders. Males have a large and prominent sex brand in the the basal and discal areas.
Distribution & Flight: North Africa, Iberian peninsula and Mediterranean France. April to July. I've found it in early May in south France at sea level and early July in Morocco at 2200m.
Habitat & Behaviour: Grassy rocky places usually amongst dry scrub. Generally skulks low down amongst the entwined twigs and branches of scrub and grasses. I've found it on a beach where the only grasses to be found were amongst low scrub that was stabilising the dunes. Frequently hides from the sun by resting low in bushes or below tufts of grass.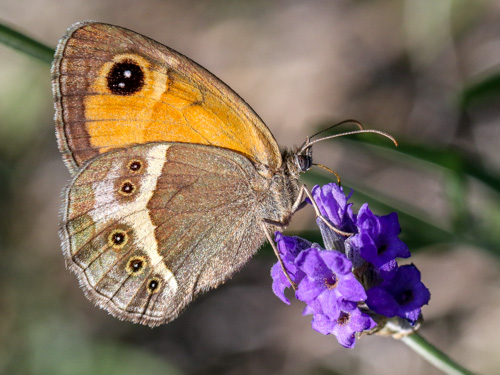 Huesca, Spain, July 2017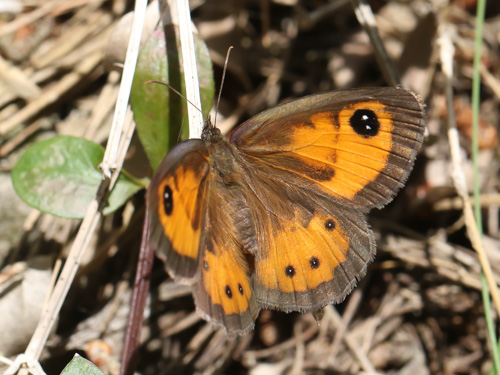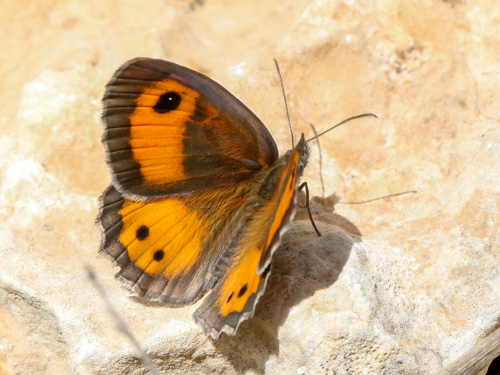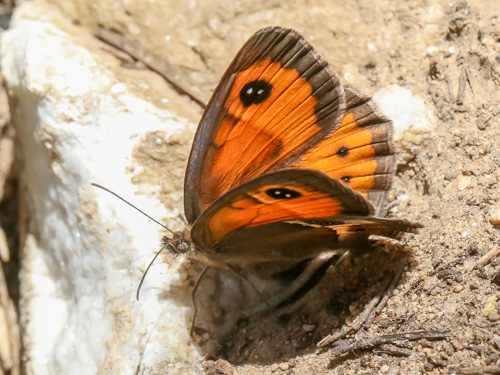 Malaga, Spain, May 2019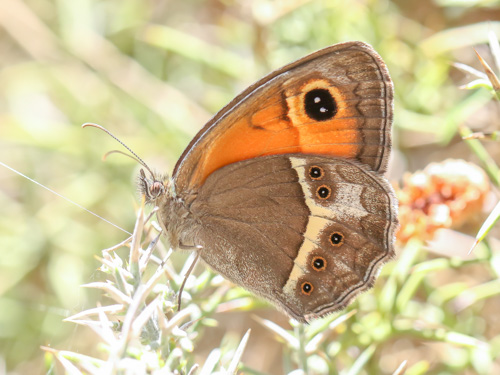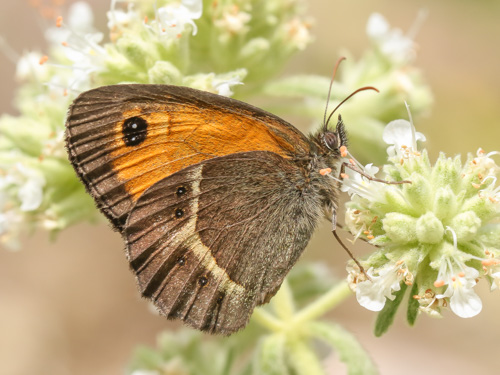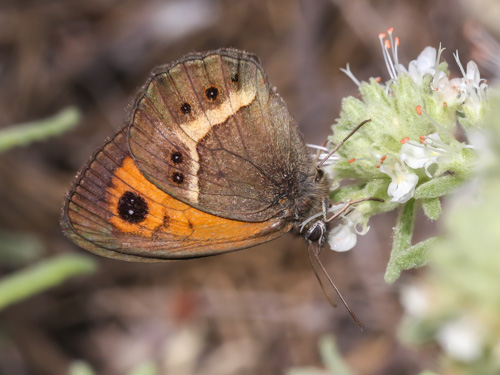 Malaga, Spain, May 2019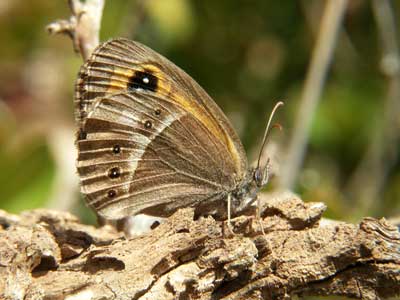 Middle Atlas, Morocco, June 2005
Much narrower unh white band is normal in North African populations.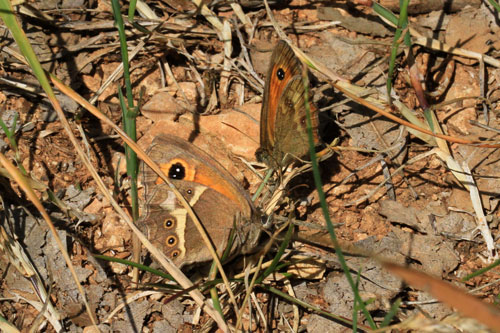 Burgos, Spain, July 2011
With the gatekeeper P. tithonus.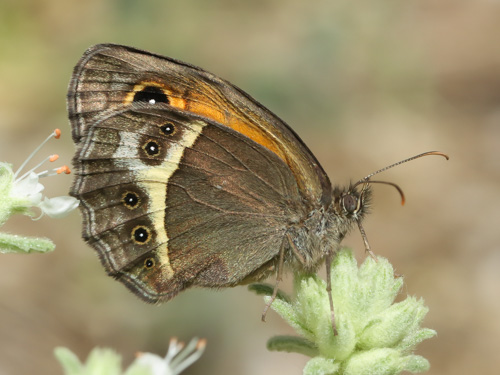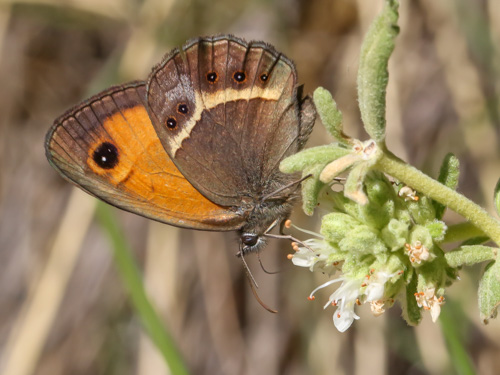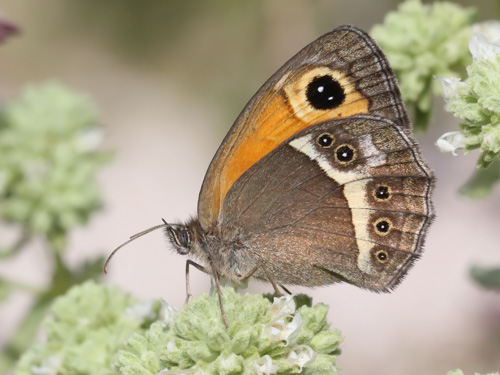 Malaga, Spain, May 2019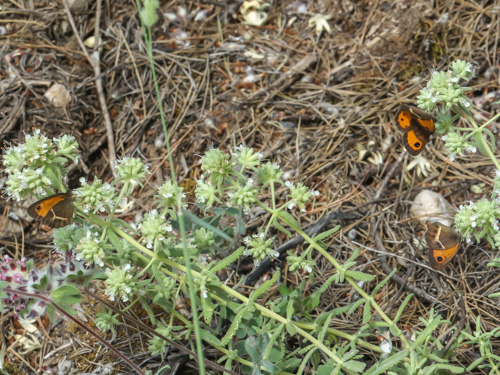 Malaga, Spain, May 2019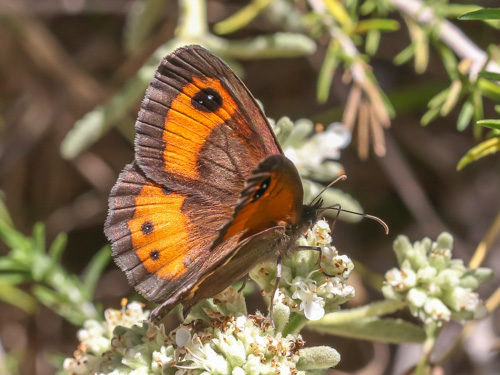 Malaga, Spain, May 2019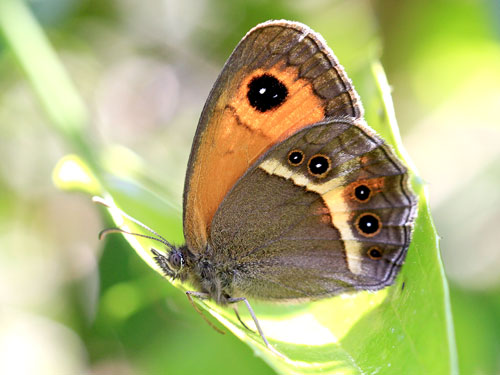 Var, France, May 2012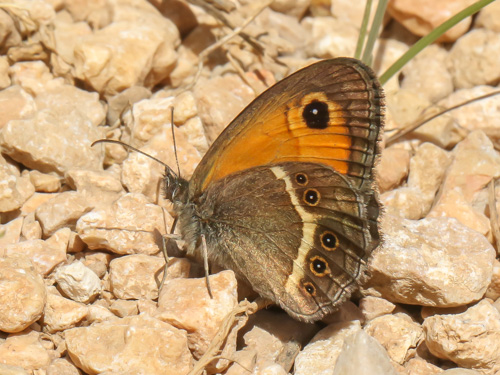 Malaga, Spain, May 2019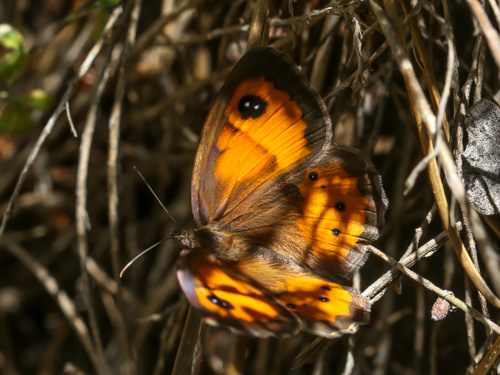 Malaga, Spain, May 2019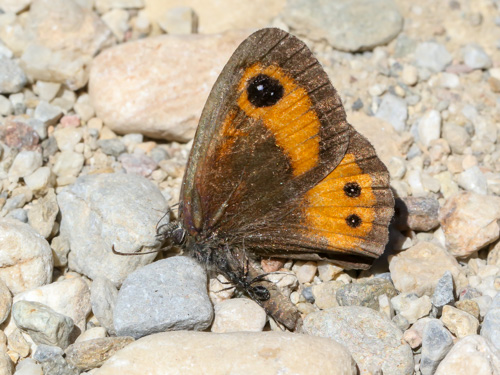 Malaga, Spain, May 2019